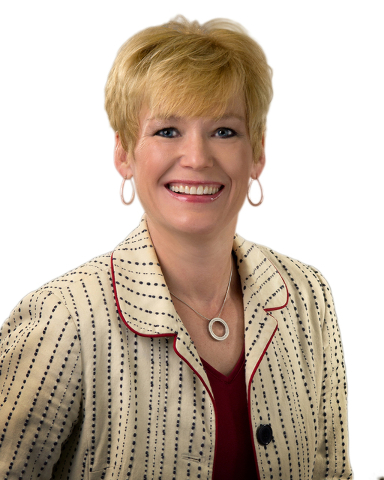 Las Vegas was named as one of the top spots for "worktirement," or semi-absentee business owners, according to SmartAsset.
The personal finance technology company ranked the top 10 as Fort Lauderdale, Florida; Pompano Beach, Florida; Medford, Oregon; Las Vegas; Miami; Birmingham, Alabama; Southfield, Michigan; Hollywood, Florida; Tucson, Arizona; and Santa Monica, California.
SmartAsset used the average effective tax rate and number of seniors and Census Bureau information such as median housing costs and senior unemployment rate to determine the top 10 best communities for seniors looking to stay in the workforce.
Brian Mattingly, CEO and founder of Welcomemat Services, said the company, which provides local businesses with direct mail marketing solutions to reach new movers in a targeted area, works with semi-absentee business owners, or those who work less than 20 hours a week on a consistent basis.
"People who have had good, successful careers are looking to take their skillset and apply it to something new," he said. "For us, this trend of people wanting to work for themselves is more prevalent now though we've seen it over the last two to three years."
Mattingly said Welcomemat Services franchise owners can make their own schedules, which is part of the appeal for those who want to be semi-absentee.
"We look for people who have business development skills, who love their community and love being out in it," he said. "We call ourselves community connectors and help connect people moving into an area with all the great things the area has to offer."
Though Welcomemat Services does not have a location in Las Vegas, Mattingly said that won't be the case much longer.
"In the Las Vegas market, based on the growth we're looking to set up three franchises in the area," he said. "Las Vegas is a very good growing market and a lot of people are moving there so with it being a strong mover market, it bodes well for a franchise to establish there."
Sarah Brown, a Las Vegas-based FranNet consultant, matches local people looking to own a franchise with the best opportunities.
She said 30 percent to 40 percent of her client basis is interested in finding a franchise where they can be semi-absentee owners.
"A lot of them are corporate refugees who would have to relocate or take a pay cut to get back into their industry after it's been downsized," she said. "Owning a franchise gives them flexibility so if they start a business they can designate a manager and take another job if something comes up."
Brown said owning a franchise allows for optimum flexibility.
"Franchising is one of the few avenues that allow people to have viable business and work between 10 to 20 hours a week through a business manager model," she said. "You're able to own your own business with plenty of support from the franchise."
Brown added that the best industries for semi-absentee business owners are those that are easy to understand from a consumer perspective such as fitness, hair care, automotive and other retail options.
Most companies, Brown said, have standard operating procedures in place to help the franchise owner run the business.
"From national ads to a robust training system, franchises are a turnkey business that allow for more passive ownership," she said.
Las Vegas resident Steve Gleicher opened his Right at Home franchise in August 2010 at 2911 N. Tenaya Way after leaving a corporate job.
"I decided this would be my last hurrah and try to give back to the community," he said of the senior care and home health care services franchise. "It's a wonderful feeling to help elderly people."
Before Gleicher decided to open a Right at Home franchise, he said he did extensive research on several different franchises.
"It took quite a bit of startup capital to get it off the ground but the population growth and statistics show this is a needed service in the community and that it'll grow," he said. "It's an expanding market and it's a great opportunity for any entrepreneur."
Though Gleicher said he finds himself spending about 45 hours a week at his franchise, that's a far cry from how many hours he was putting in when the business opened six years ago.
"My business has gotten large enough that I'm able to hire people to run the day-to-day aspects of the business, which has allowed me to cut back on my hours," he said. "The first several years I worked closer to 70 hours a week and I was on call, so cutting back to 40 hours is like a vacation for me.
"I'd like to continue to delegate and make my role less day-to-day intensive so I can cut back on my hours," he said. "I could hire a general manager and let them run everything while I sit in a lawn chair by my pool but my nature is to be a little more hands and it takes a while for people to earn my trust."
Brown said she expects semi-absentee business owners to increase.
"Millennials are very risk tolerant like most of the baby boomer generation who are also very entrepreneurial," she said. "Baby boomers are a growing segment of franchise owners and millennials are, too and I think you'll see that continue."