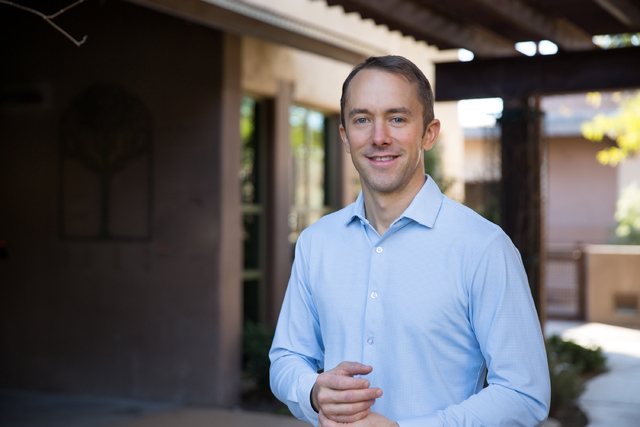 VegasTechFund, known for its local investment in tech startups and a prime player in attracting companies to the local market, is rebranding itself as an investor with a Las Vegas and national scope on startups in the commerce and marketplace sectors. The organization's new wares also come with a new name: VTF Capital.
"We felt that it was time that we made it completely clear to founders what excites us and what we invest in," said Zach Ware, a partner at VTF Capital. "A lot of people think of us as only interested in Las Vegas and, since that hasn't been true for several years, we felt it was the right time to make that clear."
VTF Capital, as its now known, has been crossing borders beyond Las Vegas since the early days of its existence. Its out-of-state investment totals equal 75 percent of VTF's capital funding's.
"We have a strong density of investments in Los Angeles, San Francisco and New York with additional investments in places like Dallas, Columbus (Ohio) and Boston," Ware said.
VegasTechFund was originally formed in 2011 as part of Tony Hsieh's Downtown Project. Its initial bump from Hsieh was $50 million, with the Zappos CEO's other $300 million heading toward other endeavors in the downtown area.
Today, the organization's investor list includes some inside the state's borders, but also stretches outside of the valley as well.
Some of VTF's Nevada ventures, which make up the other 25 percent of its total investments, have included startups such as The Mill — a startup accelerator headquartered downtown — and Rolltech, an app company for individuals interested in bowling.
Some of its other Nevada investments include Bungalow Clothing, an online clothing store that will send customers, with a credit card on file, items to try before they buy. Customers keep what they want and send back the rest postage free.
"The focus we're highlighting today, commerce, came about organically and started in mid-2013," said Ware. "We just didn't talk about it."
The vision to be a Las Vegas-only investment firm was also something that evolved over time.
"As we evolved, we found that it was, in fact, more a powerful tool for Las Vegas and the companies based here if we expanded our criteria to companies outside of Las Vegas," Ware said.
On the national scene, VTF has invested in several companies including a food delivery service, Thrive Market, along with the daily fantasy platform FanDuel. It also invested in things like Banjo and Local Motors, which both have operations in Southern Nevada.
VTF Capital has played a heavy role in investment in Las Vegas and sees that involvement continuing.
"We've invested more early-stage capital into Las Vegas companies than any firm in state history," said Ware. "We see maximizing our impact as a long-term focus."
Ware said VTF loves Las Vegas, a sentiment reflected on the organization's website. Most of its representatives live in the city, he added.
But building a city up requires investment outside of the valley, said Ware.
"If we can do for Las Vegas what Brad Feld did for Boulder, everyone wins. And we can't do that by only investing in companies with Las Vegas ties," said Ware. "That's why 75 percent of our investments are located elsewhere."