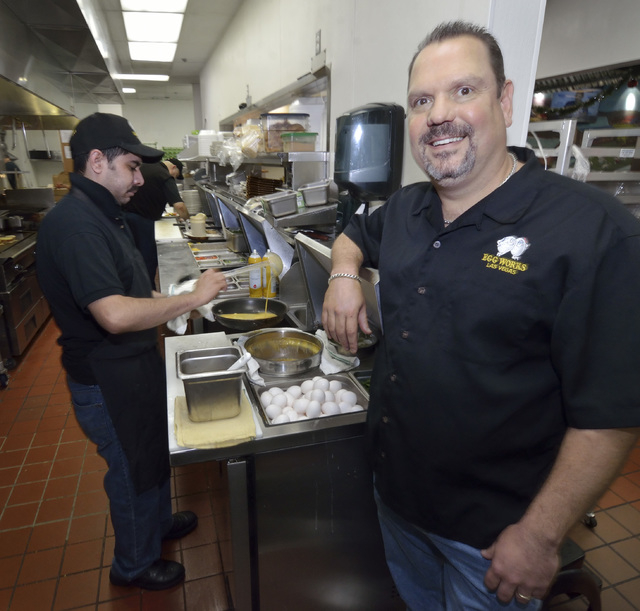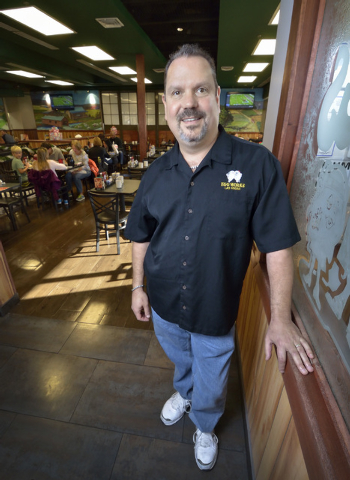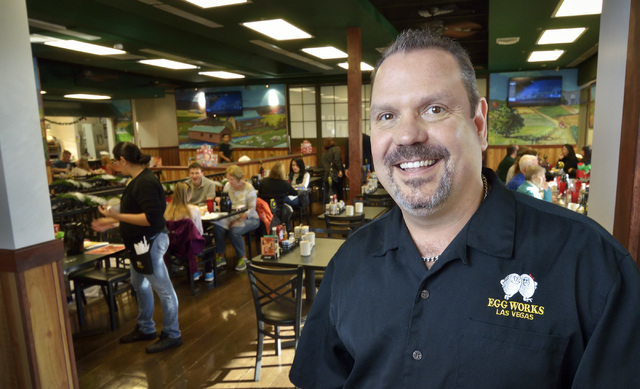 Almost eight years ago, TMC Financing took a chance on a recession-ravaged Las Vegas. The certified development company, which had thrived in the San Francisco Bay Area, moved into a modest office in suburban Las Vegas.
At the time, small and midsized businesses were closing, the unemployment rate was in double digits and businesses lending had all but dried up.
But as the region's economy improved, TMC Financing found its niche helping business owners land the funding they need to expand their operations or buy real estate. The most recent deals include Fresh Wata, an event planning company; Hyundai's Only, an auto repair shop; and Egg Works, a local restaurant chain.
"Most clients getting financing now are professionals, doctors, other medical professionals (and) lawyers," said Ann Santiago, senior vice president and business development officer with TMC Financing. "And, in the last two or three years, we have seen an increasing number of requests for financing from business types including manufacturers, restaurants and convenience stores."
Santiago said loan demand from retail businesses has not increased significantly since the economic downturn.
In 2014, TMC Financing did 24 loans in Clark County for $15.8 million, down from 36 loans for $19.55 million in 2013, and 40 loans totaling $30.65 million in 2012.
Other certified development companies doing business in Clark County are Nevada State Development Corp., which did $7.13 million in loans in 2014; CDC Small Business Finance Corp. with $196,000; Mountain West Small Business Finance, $2.34 million; and California Statewide Certified, $2.14 million.
Certified development companies are established under the Small Business Administration's 504 code as nonprofit corporations set up to support economic growth in local areas. In the case of TMC Financing, it supplies SBA 504 loans in Clark County with a maximum amount of $5 million per deal.
The SBA's 504 program was designed to provide long-term financing for businesses' capitalization needs, including commercial real estate purchases, new construction, leasehold improvements and equipment purchases. The program offers a low down payment, fixed rates and longer terms, up to 10 years for equipment purchase and 20 years for commercial real estate.
Santiago attributed TMC Financing's lower loan activity last year to the effect of the Jobs Stimulus Act, which lets TMC Financing temporarily refinance conventional loans into the 504 loan program. That temporary ability to refinance loans expired in September 2012, she said.
"Changes in lending are caused by several factors," she said. "Many of the smaller community banks were lost as a result of the Great Recession and these lenders tended to be more liberal in their underwriting. The larger, regional lenders typically tend to be more conservative and all lenders are dealing with increased regulatory oversight."
Santiago said many of her clients have been hard hit by the economy, so their credit has been affected as more business owners deal with lower credit scores, short sales and bankruptcy.
"Obtaining credit today is the result of many factors, not just banks tightening their credit policy," she said.
Alfred Soboyejo, a Las Vegas-based small-business banking manager with Bank of America, agreed with Santiago's assessment. Soboyejo said the Las Vegas market had been "extremely resilient."
Bank of America expects to report a 20 percent increase in SBA 504 loan activity for 2014. That follows an 18 percent rise in loan activity in 2013. Bank of America declined to release dollar figures for SBA 504 loans.
"The two main things that are driving this increase in lending is the economy is beginning to stabilize and small businesses are seeing increases in revenue," Soboyejo said. He added that increase in businesses has led Bank of America to hire more small-business bankers in Nevada, up from 17 to 33 statewide by the end of 2014.
Santiago said a typical small business that looks to work with TMC Financing has a tangible net worth less than $15 million, and net income that averages out over the last two years to less than $5 million after taxes.
Local projects last year include funding for Brad Burdsall's sixth Egg Works restaurant, in Summerlin, along with his commercial kitchen and warehouse in Las Vegas, and financing a $5 million showroom and warehouse for local events studio Fresh Wata.
"I have four SBA loans," Burdsall said. "They have really been nice for me and have let me buy the locations with 10 percent down. For my industry, banks are not lending unless you come in with 30 percent."
Burdsall said working with TMC Financing, a certified development company, allows him to get preapproved.
"It allows you to go out and interview the banks," he said. "For these two loans, I sat down with four different bankers. But, I worked with Meadows Bank again. All four of my loans are with Meadows Bank."
TMC Financing worked with Meadows Bank to provide 90 percent of the financing for Egg Works' $2.6 million restaurant located at 2025 Village Center Circle in Summerlin. The lenders also financed a $2.2 million project for Egg Works' 20,000-square-foot warehouse and commercial kitchen in North Las Vegas.
"We now own $7 million to $8 million in commercial real estate," he said. "There's no way that I could have done that without these loans."
Egg Works now owns the real estate for three of its six restaurants as well as the real estate for its warehouse.
Burdsall said obtaining the warehouse and commercial kitchen allowed the company to have a central location to bake items for each restaurant and receive shipments, which has reduced his operating costs and increased his products' consistency. He said the kitchen is baking 2,500 banana nut muffins a day and then transporting them to restaurants, a job previously done at each location.
"We are buying 30-pound bags of walnuts," Burdsall said. "We used to be charged $9 a pound directly from the manufacturer. Now, with one delivery to our warehouse, the price has dropped to $5 a pound. Just the $4 a pound decrease is saving us $8,000 per order."
Santiago said TMC Financing worked with JP Morgan Chase &Co. to finance a $5.02 million events studio for Fresh Wata. The financing package was used to purchase a building with 98,881 square feet of industrial, warehouse and office space at 3905 W. Diablo Drive in Las Vegas.
She also singled out Hyundai's Only, an auto repair shop, that purchased three buildings it had previously been leasing in southwestern Las Vegas. The $1.3 million cost to purchase 12,275 square feet of service bays and storage facilities at 5410 Spring Mountain Road was financed by City National Bank.
Santiago expected market activity to continue to be affected by interest rates, inventory available for purchase and the quality of clients seeking financing this year.
At Bank of America, Soboyejo is bullish on 2015. He said loan origination should continue to improve as the state's economy continues stabilizing and demand for commercial real estate continues to rise.