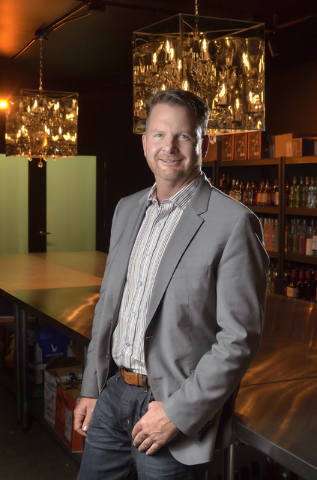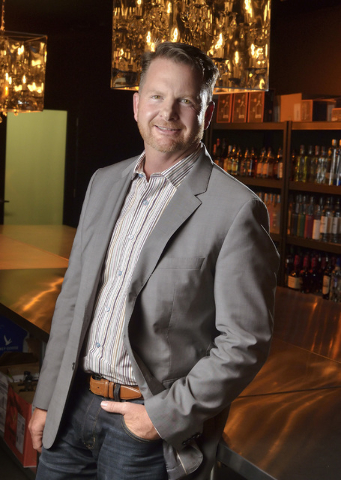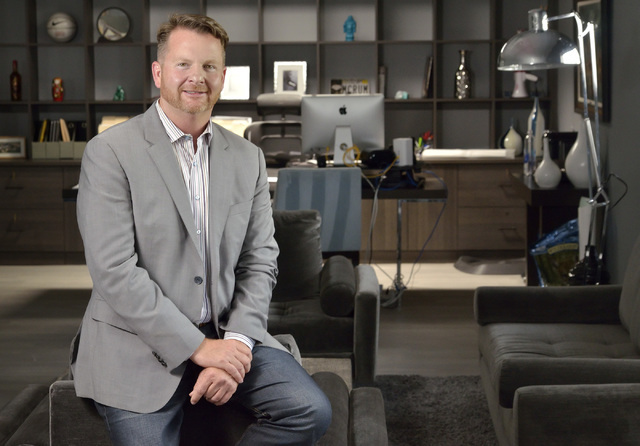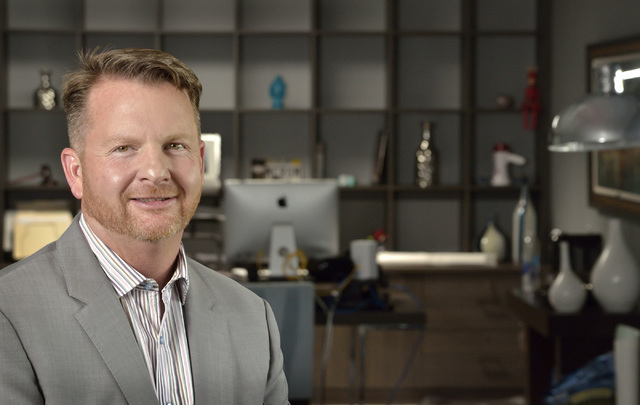 Tim Haughinberry's rise from busboy to entrepreneur with a hot idea is the stuff of a Vegas film script.
When Haughinberry moved to Las Vegas in 1987 to study hospitality at the University of Nevada, Las Vegas, he said, he couldn't have arrived at a better time.
"The growth of UNLV in 1987-'91 and the energy and recognition of the (NCAA) Final Four, flowing into the grand opening of the Mirage (in 1989) was putting a person in a city that was exploding," he said. "It was amazing being here and changing with the times."
The Los Angeles native worked as a busboy at California Pizza Kitchen at the Mirage before becoming a manager at Southern Wine & Spirits in the cigar division where he remained for nearly a decade.
Haughinberry then went to work for Consolidated Cigar Corp., now Altadis USA Premium Cigars, for two years before purchasing the rights to Montecristo rum in the early 2000s.
"After I bought the trademark when I was 30, I've never worked for anyone since," he said.
Unfortunately, when Haughinberry developed an exit strategy for Monte Cristo, it fell through.
"For one year I was unemployed and it was either I could go get a job or get a business card that said I'm a consultant," he said. "I got a business card and my first client was Pure Nightclub, which is today known as the Hakkasan Group."
Two years later in February 2008, the Internal Revenue Service raided Pure Nightclub at Caesars Palace.
Though the raid did not impact Haughinberry personally, the Las Vegas Review-Journal reported that the raid led to a four-year investigation into a tip scheme, which enabled Pure executives, VIP hosts and doormen to evade hundreds of thousands of dollars in taxes. It also reportedly led to tougher regulatory control over the way nightclubs do business within the casino industry.
"Their beverage program was what I was consulting on and it was a mess," Haughinberry said. "They were generating between $60 million to $80 million between their restaurants and didn't have anyone in charge at that time so everyone was doing whatever they wanted."
At that point, Haughinberry said casinos began looking for managing and consulting companies to oversee their beverage companies so he launched his own marketing agency, Back Bar USA, in 2011 in order to do just that.
"Fifty percent of our business is the client side and the other 50 percent is working and developing brands," he said. "Brands hire us to launch their brand here in Nevada so we become their local source for branding."
Clients of Back Bar USA include MGM Resorts International and Landry's Golden Nugget.
"Most of the clients I've gotten were through relationships," he said. "I was always told to be nice to the busboy, because he'll be a general manager in two years and that was especially true during the boom. Everything was growing so fast so you'd never know where you'll end up."
When Heidi Vargas, director of National Accounts for Bacardi who first met Haughinberry in 2006 when he came to meet with her about Montecristo rum while she was Bellagio beverage director, found out Haughinberry had opened Back Bar USA she said she wished she would have thought of the idea.
"It really was a much-needed shift in the beverage hospitality industry for Las Vegas," she said.
Vargas added that Haughinberry recognizes the bigger picture when it comes to marketing.
"He really understands the Las Vegas consumer and how to effectively market spirit brands to them," she said. "He is well-rounded in that he has operations background, distributor background and owned and marketed his own spirit brand."
Haughinberry is looking to expand Back Bar USA nationally and slowly dominate other industries.
"I'd like to take what we're doing in the casino industry into restaurants," he said. "I think the business model that has been in effect for the past 50 years in restaurants is dated and can use an infusion of creativity."
For Haughinberry, he has mixed emotions about having his own business.
"It means security and insecurity at the same time," he said. "I was fired from almost every job I had so it means I can't get fired anymore."
He added, "I don't work well for others; I work well with others."