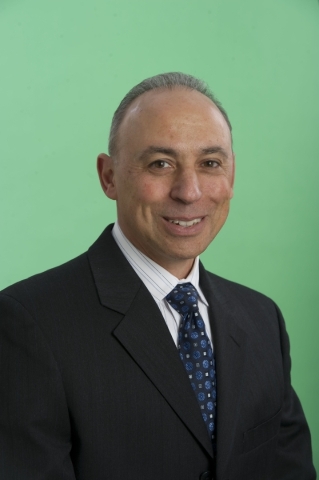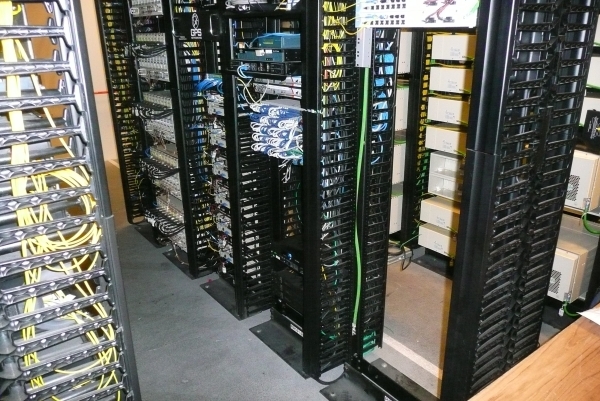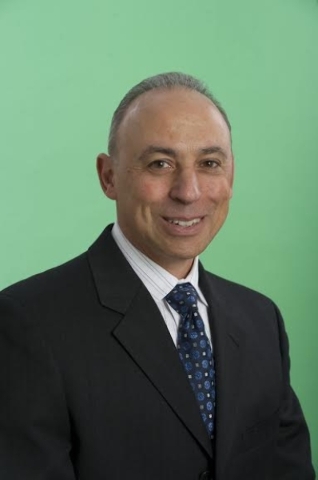 A free Wi-Fi system has been installed along much of the resort corridor, making the Strip a lot more connected and offering merchants a new way to reach the tourist market.
Los Angeles-based Chirp Inc., through its subsidiary company Vegas Media Networks, is offering its clients exposure through its website lasvegas-live.com— the site users are directed to when they log on to the Wi-Fi network.
Robert Bianchi, CFO, and co-founder of Chirp, said much of the infrastructure and design is still being set up for what he called the "City Guide," which he described as an interactive map.
"Of course, your phone determines your physical location," Bianchi said. "When you pull up the map, it will show you what is immediately close to you."
Bianchi said the guide can be filtered to different categories — restaurants, bars, spas, golf or other things of interest of people.
Although the website is operational today and has some partners already on it, Bianchi hopes to have all site features up and running sometime in this month.
Local merchants have an option of being recognized over others.
"They could have a generic listing or they could have something where a user can touch an icon on the screen to bring a broader description of that establishment — what they offer, what their hours of operations are and directions to get there," Bianchi said.
Bianchi, whose background is as a CPA, described two types of approaches in consumer thought. One element is the consumer wanting services or entertainment — restaurants, bars, shows or attractions. The other side follows the proximity to their geographic location. Bianchi chose to bring the two together.
There will eventually be an attractions button or a restaurants button where users can pull up establishments under certain categories, he said.
Some merchants could head to the top of the search results — though the results will still be geographically based.
"If they happened to be a featured sponsor, they'll just be at the top of the list. That's why I'm saying it's not like a hard sell. I think most of those places will have the same exposure. It's just the order of precedence we put them in," Bianchi said.
The network, which runs from Wynn to the Mandalay Bay, started to be deployed about six months ago. The system can be accessed by choosing the Free Vegas Wi-Fi network when a user is in range.
Network system costs were estimated at about $750,000, but Bianchi said some of the costs were shared with an unnamed partner.
Vegas Media Networks' partner deployed the equipment and provided most of it, but Vegas Media installed the server equipment that hosts the Wi-Fi network traffic, the landing page and the website interface.
Bianchi estimated there to be 50 antennas along the Strip with signals ranging from 80 feet to as high as 350 feet of its their location — depending on the frequency. Users will see speeds up to 7 mbps for both upload and download.
"We can control this remotely as conditions change," Bianchi said.
The server is being housed at the Bellagio parking structure. But MGM representatives said, "ChirpGlobal is not an MGM Resorts vendor or business partner." MGM has no association with its owners or the company, they added.
Vegas Media specializes in Wi-Fi solutions and real-time stream in dense crowd environments with its ChirpVision software. It's done several large events across the U.S. including two PGA Tour events — The Barclays and the Memorial Tournament. It's also done music festivals such as Welcome to Rockville and events at the Hollywood Bowl. This is its first city center, however.
The Chirp organization is headed up by Daniel Mclane as president. He leads a team of engineers and software developers.
One of its products is an app called Event Horizon. Bianchi explained that users could stream multiple camera feeds to their mobile devices, a feature Vegas Media has implemented at large events. Users can also pause, rewind, or replay in real time, go frame-by-frame or see multiple camera angles. There are also other user-friendly features.
Vegas Media also has patented video compression technology, which will eventually be used on the Las Vegas platform, Bianchi said. Video compression reduces the amount of bandwidth necessary to run video. This will also help bolster their entertainment and celebrity news running on lasvegas-live.com.
Vegas Media also has other monetization strategies in place coming to life, which could also aid local businesses.
It's using a third-party ad server that runs adhesion banners.
The banner ad sponsors could pay Vegas Media on a per impression or per sale scenario. There could also be a hybrid solution, Bianchi said.
The site makes a commission on selling tickets to shows or attractions, along with booking rooms. But Vegas Media still tries to get the consumer the best possible price, Bianchi said.
The network users may also benefit.
Bianchi said he wants to enter the last-minute-ticket market or really last-minute anything market. He's been in talks with several operators to try and get a special promotion code for his users, so they can get special access privilege.
Vegas Media may spread its wings if it's successful in Las Vegas.
"We know once we get this one going, there's another big swath of property in New York on Fifth Avenue that we would work on, and there's another area in San Diego that we would work on, and numerous other arenas and stadiums," Bianchi said.