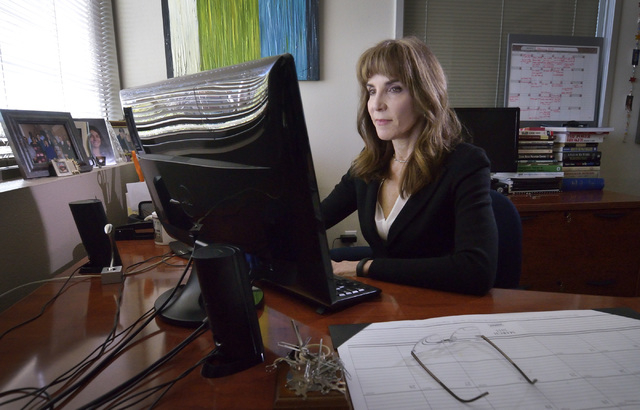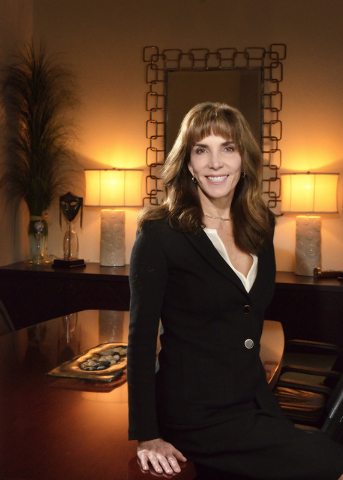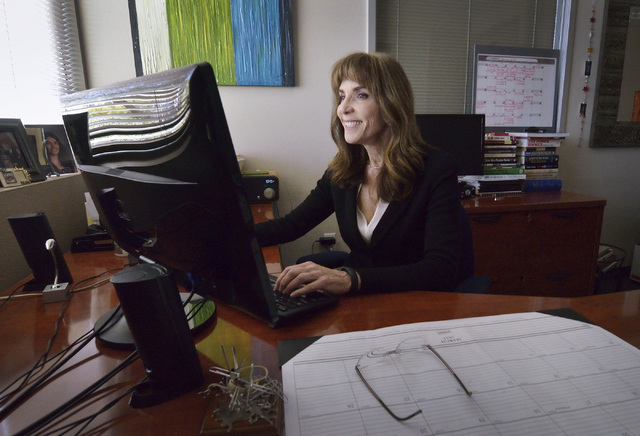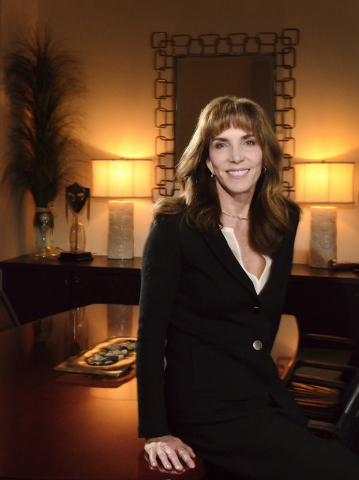 When most Nevadans hear the letters 'NRA,' they usually think of gun enthusiasts and their highly-publicized political stances, not the Nevada Resort Association, the vital voice of the state's gaming and resort industry that is celebrating its 50th anniversary this year.
This NRA represents the state's largest industry and provides information, perspective and industry insight for decision-makers throughout Nevada.
"We are the oldest industry association and the biggest misconception is that we are only concerned with gaming policy," says Virginia Valentine, president of the Nevada Resort Association. "We represent the members on local and state issues including taxes, health and safety regulations, labor and employment matters, as well as land use in zoning issues. We are also an advocate for infrastructure improvements including education, transportation and water resources."
The NRA is a member of the American Gaming Association and frequently exchanges information and support the Washington, D.C.-based organization on gaming-related issues being debated at the state and federal levels. The NRA has the standard state association status of associate member.
"The NRA does not deal with federal issues and the AGA does not take part in local or state issues," says Valentine. "Each association has distinct roles, and that helps us be efficient."
AGA membership includes resort hotels, manufacturers and service providers, while the NRA represents only resort-hotels possessing a non-restricted gaming license. Not surprisingly, Nevada hotel-casinos pay more wages, salaries and benefits than any other industry in the state. In fiscal year 2014, hotel-casinos reported $7 billion in payroll expenses with 337,700 employees in the state's industry.
"Our group of highly competitive business leaders work together very well because they have a mutual interest in promoting our state as a destination and ensuring that we offer a world-class experience," says Valentine. "They also come together in supporting the state, its communities and the industry's employees and investors."
NRA hotel-casino members make up 12 of the 20 largest employers in the state, with seven of the remaining eight sourced to government industries. Only one private employer outside of the hotel-casino industry is included in the top 20 list.
"Gaming in Nevada is like the automotive industry in Michigan," says Valentine. "Our economic influence is directly tied to the success of the state."
Valentine took the helm at NRA four years ago after high profile positions as the Las Vegas city manager and Clark County manager. Although she had many of the contacts from her previous positions, there has been a learning curve leading the country's leading gaming and resort state association.
"Dealing with the gaming commission and gaming regulations was completely new to me," says Valentine. "Our busy members took the time to explain things to me that allow me to do my job today. The NRA's most valuable resources is the knowledge and expertise of our members."
That knowledge is spread across several different committees with different public policy, legislative and financial responsibilities. In Clark County, hotels and hotel-casinos account for just two percent of the improved nonresidential acreage but 42 percent of taxable nonresidential property value. Including residential uses, hotels and hotel-casinos account for one percent of improved acreage but nearly 13 percent of all taxable value, excluding vacant land.
"One of the lessons learned in the economic downturn was the relevance that state and local government has as our industry partner," says Valentine. "Many of our members have diversified their revenue streams and expanded past gaming into entertainment, dining and special events. As the industry diversifies, we want a broader tax base and to move toward funding state services with long-term revenue sources."
The NRA supported legislation allowing a rollover of school district bonding authority, a measure that was passed in early March. The state association has always been an advocate for education policy and funding, Valentine said.
"The gaming and tourism industry continues to lead the charge addressing Nevada's growing community needs," says Valentine. "Nearly every member of the NRA has proactive community relations programs, which reflect the values of each company and its employees. NRA members help support various areas of community need including education, workplace diversity and responsible gaming."
Education, healthcare, diversity and senior care are only a small sample of the causes supported by gaming and resort companies. In 2014, the state's hotel gaming properties donated more than $22.6 million to Nevada-based charities and philanthropies. These funds have gone straight to local organizations that benefit the community. Additionally, in 2014 the gaming industry and its employees volunteered tens of thousands of hours helping programs that have a significant impact on their communities.
The NRA's charitable causes include: American Cancer Society, American Lung Association, the Food Bank of Northern Nevada, Meals on Wheels and the National Center for Responsible Gaming.
"We all agree education and community initiatives are important for our future," says Valentine. "Our stances that benefit the community remain firm regardless of the current economic or political environment."
It is a future that will continue to transform and benefit the state, making Valentine the proud leader of the NRA. The NRA embraces change to enhance its influence and manage its growth for 2015 and beyond.
"As business models continue to evolve, our members will keep reinventing the visitor experience to keep people coming back," says Valentine. "That means creating new entertainment opportunities, themed weekends, special events and exciting new facilities. We will continue to work together as an association to make it better Nevada for everyone."