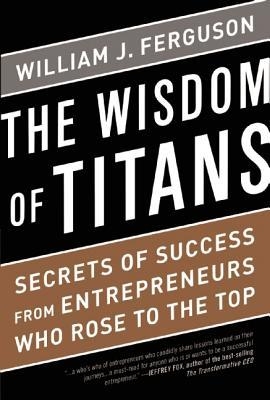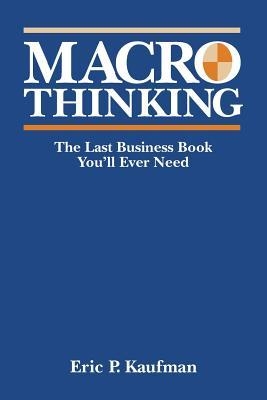 "The Wisdom of Titans: Secrets of Success from Entrepreneurs Who Rose to the Top" by William J. Ferguson (bibliomotion, $27.95).
Even knowing that the odds of success are against them, more than 500,000 entrepreneurs start businesses each year. If small business owners want to beat the odds, they should heed the advice of 11 who made it big.
Here are key takeaways:
J.W. Marriott, Jr. (Marriott International) – "Figure it out; hang in there." Building a business requires the ability to solve problems. You need a team to solve them because you don't know what you don't know. Don't micromanage; give people room to grow their skills and the company will grow, too.
William Sanders (LaSalle Partners) – "Become a student of the industry you're in." Know where you're going and what needs to be done to get there. You can only do that if your strategy remains relevant to the times. Keep success in perspective because consumers are fickle; you have to find ways to add value to the products/services you provide.
Paul J. Diaz (Kindred Healthcare) – "Measure your progress at every step." Tracking progress creates "a framework for achievement and accountability." Tracking includes ensuring the people have the resources to do their jobs. It also helps when strategy needs to be tweaked by identifying red flags early on.
While Diaz focuses on data, he manages by "walking around" because it gives him a sense of what it takes to get the jobs done in the trenches.
John Robbins (American Residential Mortgage) – "Be mindful of the shadow you cast." Leadership and integrity are partners – especially in times of crisis. There's no room for cutting corners on ethics and quality. If the leader doesn't do what's right, he/she can't expect the employees to take the high road, too.
Robbins walks the talk at the industry-level, too. Writing in the Mortgage Banking Magazine in 2005, he spoke of the financial train wreck that was coming because of subprime mortgages.
Eleven success stories with one common thread: There is no "I" in entrepreneur. Each acknowledges the support they received from family, employees, mentors and stakeholders.
"Macro Thinking – The Last Business Book You'll Ever Need" by Eric P. Kaufman (CreateSpace, $24.99).
Four areas drive every business: products/services, users (i.e. current customers and prospects,) planning and the team.
As businesses grow, their cultures invariably develop a need for more specialization (i.e. compartmentalized activities,) which supposedly increases both efficiency and effectiveness. In reality, shifting focus from the four drivers to operating processes leads management away from a culture of constantly questioning 'what drives the four drivers' to one of managing a growing bureaucracy.
Think about that in light of this question: What happens when a company begins losing money? Its first efforts to stem losses involve cutting operating costs, not finding ways to increase sales. Comparatively speaking, it's easier to cut costs than find ways to increase sales. The cost-cutting further reduces the company's resources – particularly its intellectual capital (i.e. downsized staff, overworked remaining staff, increased turnover,) which means its ability to identify get-back-in-the-game ideas dwindles.
To stem losses, a company needs to again see the big picture by reexamining the four drivers that made it grow. That process starts with revalidating your products/services. This involves both current and former customers. Customers have choices. If they're choosing or not choosing you, find out why. Meet with them. Ask about their perception of your product/service's ongoing utility, quality and value. When you find criticism, treat it as an opportunity to fix what's gone awry.
When customers know their advice helped find a solution, they see their input as one of your business drivers. Organize your plan and team around processes that deliver what the customers want.
Key takeaway: A "think like a startup" culture always ensures the four drivers don't get lost in transition to organizational processes.
Jim Pawlak is a nationally syndicated reviewer of business books.