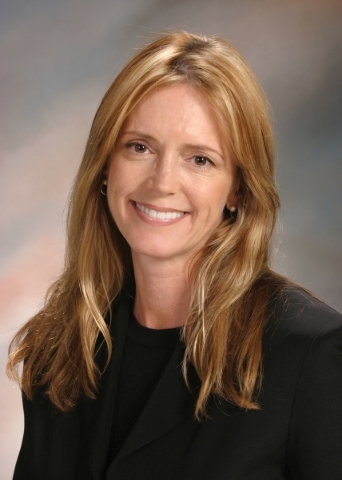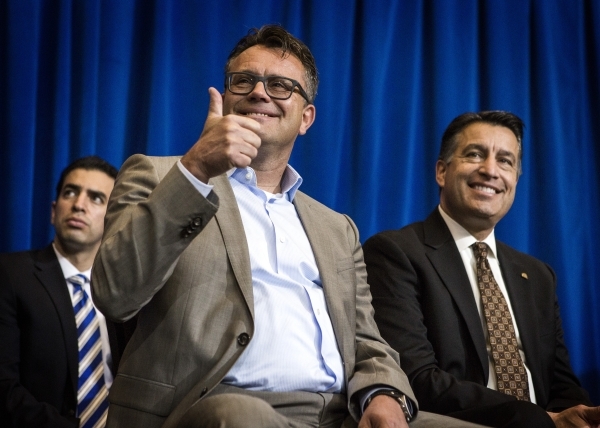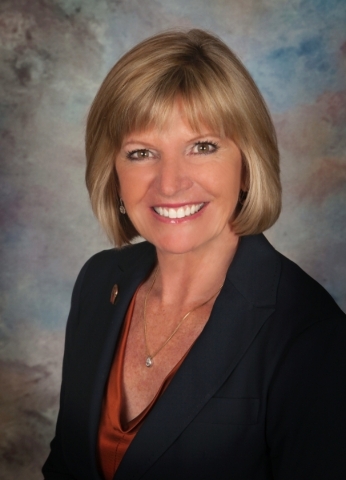 The arrival of major players such as Faraday Future and the Hyperloop project could make the Apex Industrial Park in North Las Vegas a hotbed for growth, in and around its borders, according to some local commercial real estate executives.
"We are all very excited about the Faraday deal," said Donna Alderson, senior vice president at CBRE, who specializes in industrial properties. "I believe that this project will help close the gap between the North Las Vegas industrial submarket and Apex, and I would expect this project would be a catalyst for additional services in the Apex area, food, gas, etc. — which will benefit other businesses that will situate in Apex,"
Faraday's $1 billion investment in a planned 3-million-square-foot assembly plant coincides with the entrance of Los Angeles-based Hyperloop Technologies into Apex, where it will build a propulsion test facility on about 50 acres.
"The indirect benefits are the related companies and industries that will be created when these businesses commence operations," said Greg Tassi, first vice president at CBRE, who also specializes in industrial real estate.
Similar benefits can be seen around town.
"It is difficult of precisely quantify the indirect economic impact, but drive around Henderson's Ocean Spray building, Trend Nation's e-commerce facility in North Las Vegas, Shelby American's manufacturing facility along I-15 and American Gaming Systems in the Southwest, and the impact is apparent," Tassi said.
Still, Faraday's direct impact on the industrial real estate market may not be that great.
"Companies like Faraday aren't going to impact the industrial market too much because they're taking land at Apex. I think the other company, Hyperloop as well, is not going to affect vacancy too much," Tassi said.
"But the companies that will come here because Faraday is here, maybe some parts manufacturing companies, maybe it's some services that Faraday's going to require, that will impact vacancy," Tassi said.
And the industrial market has been hot with positive absorption for more than 12 quarters and a vacancy rates overall of less than 5 percent. The North Las Vegas market is at 3.89 percent vacancy, Tassi said.
There are more than 2 million square feet planned or under construction in North Las Vegas, a level which Tassi said will keep pace with current demand. But most of the developments are preleased before completion, he added.
The increasing demand will increase rates and already has affected land value, Tassi said.
"Developers acquiring land for future development will then have to charge more in rent to justify the higher land basis. As such, we are forecasting lease rates to increase approximately 10 percent in 2016 and another 5 to 10 percent in 2017."
Tassi said rates in neighboring states should be watched.
"We do, however, need to be aware of lease rates in surrounding states when manufacturing and distribution users are looking for new locations within the region," Tassi said.
Some of the big draws companies have in coming to Nevada are its geography and its favorable tax climate, Tassi said.
"In addition, our deep pool of labor has been given as a reasoning behind a few companies' decision to locate here," Tassi said.
The big projects could also have effects on the future of North Las Vegas' real estate market.
"There's land that North Las Vegas controls. There's land that the BLM controls. So the expansion of the valley itself for future potential housing development and planned communities, that's one of the big areas that's available for expansion," said Soozi Jones Walker, president and broker at Commercial Executives Real Estate Services. "This might be the impetus that we needed to be able to make that happen."
There are other impacts to out-of-state ventures coming to Las Vegas.
"The most important direct impact is the creation of jobs and increasing the tax basis," Tassi said.
Walker does have some concerns over what type of jobs could be heading to Nevada. The Faraday factory is pegged to create 4,500 jobs and thousands of indirect employment opportunities.
"I really hope that the jobs that they're announcing, that they'll bring will be high-paying jobs. Or at least above minimum wage — enough the people that they employ will make a quantifiable difference in our economy," Walker said.
Walker explained that many times factory jobs don't always fulfill the needs an employee has.
On the other side, high-paying jobs could cause a ripple effect in the growth of Southern Nevada.
"It will be interesting on the Hyperloop. I question how many jobs that's going to actually create. I don't know," Walker said. "But that's exciting because when you start getting into engineering type jobs, those are high-paying employment."
Walker talked about the ripple effects it could have.
"Everything from private schools to restaurants, all of those will feel the benefit of those types of employment," she said.
And the developments could give North Las Vegas some good recovery medicine.
"North Las Vegas as a whole, for all of the jobs that are going to be created, with what's going on at Apex. North Las Vegas as a whole during the recession, their residential market took the biggest hit of anybody. You look at Aliante and what happened out there. And so to have these types of jobs, high and average wage jobs, are going to help everything out there from apartments to the single-family homes," Walker said.