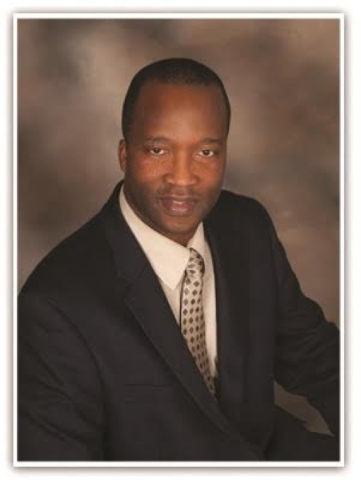 The Nevada Governor's Office of Economic Development is in the process of setting up international trade missions, and a new continent is on its list of stops for 2016. While there is no official date of travel set yet, a trade mission to South Africa along with neighboring Botswana is in the planning stage.
Also under review are trade trips to Europe and China.
Kristopher Sanchez, director of international trade at GOED, said there are a few areas of interest to Nevada in the South African region, including agriculture, water and mining. Those sectors makes up about 15 percent of South Africa's economy, he added.
Part of the process of entering a new region involves making an assessment of what areas of opportunity exist and, in that process, decide whether Nevada should use its resources to try to enter the market, Sanchez said.
Sanchez went on to explain that South Africa has seen its economy grow over the past several years. The five-year average GDP growth is 2.8 percent per year.
GOED also must identify an interest within the Nevada community before considering a trip to any region.
Sanchez said he looks to the university system to see if there is any desire to expand partnerships through research collaboration, student and/or faculty exchanges and short programs.
"We also look obviously on the trade side to see if we have enough companies that might be interested in accessing a particular market," Sanchez said. "Then we kind of take them through the steps to do so, and it bridges out from that."
After making assessments and finding interest from the community, Sanchez said, the office makes a determination of whether to pursue the market.
"On its face, there seems to be some opportunity in the sectors. … But we have to get in initially and do some work to make sure that that is true," said Sanchez.
He said he will be leading a mission to Africa in 2016 but that no date is confirmed.
Gov. Brian Sandoval will be leading another mission in 2016, but no dates or targets have been confirmed.
The Urban Chamber of Commerce, a local organization that assists in the development of minority-owned businesses in the Las Vegas region, is on board with the planned African trip, and the many regions also on the target list.
"What we hope to do is build some relationships between the Urban Chamber, its businesses, and potentially some dignitaries, government officials, and ultimately business representatives in those countries so that we can participate in some type of global commerce," said Kenneth Evans, president of the Urban Chamber of Commerce.
Evans and several chamber members were briefed by Sanchez during an event in early December. And several members have already expressed interest in the Africa trip.
"We have an individual that does information technology as a consulting firm. They have an interest in doing some work in the non-gaming arena overseas as well — not only in South Africa. They have an interest in doing work in Poland, in other parts of Eastern Europe," said Evans.
The same organization also has an interest in exploring other markets that Sanchez brought up at the briefing — China and Germany.
There were others interested as well.
"One of our members is an architectural firm that has actually done work in China before. They are very much interested in their entire architectural firm being able to do work in China and other markets abroad," said Evans.
Evans said he has gone through a two-year development process with Sanchez to get to this point with his members. This is the first time the Chamber has participated in a trade mission.
The Chamber president said he decided to mold the relationship with the knowledge that he needed to open up new markets for his membership — and participating in a global economy was an option with potential.
Evans also sees the need for the creation of a global trade infrastructure as an important aspect of a trade mission.
"Having the right contacts — whether it's the right contact in government agencies, the right contacts in the financial world, as well as the right contacts in the business world — all those contacts come together to make up a global infrastructure, so that if you're going to a foreign market, you're not doing it in isolation or by yourself, and that's very important," said Evans.
Some parts of the trade mission calendar are already planned. In April, Nevada will be represented at Germany's Hannover Fair — an industrial technology fair.
"We're building a delegation to take to the fair," Sanchez said.
The U.S. is the partner country for the fair this year, said Sanchez.
Nevada has also received grant money through a program from the federal Small Business Administration and is encouraging Nevada businesses to apply for sub-grants, he added.
Exporters can exhibit their products and search for distributors and buyers and expand into Europe.
The trade mission will also be heading to Poland, a country where Nevada already has deep ties.
This trip is also planned around April.
A trip to China is also on the list, but no date has been set yet.
Sanchez said one of the areas that the office is focused on in China is pollution mitigation, climate change and carbon buying.
Desert Research Institute has done a lot of work in Nanjing and Jiangsu province with Hohai University.
"We have an initiative with the Water Center of Excellence and DRI with helping to expand that platform and to address the vast pollution throughout China and climate sciences, specifically as it pertains to water resources," said Sanchez.