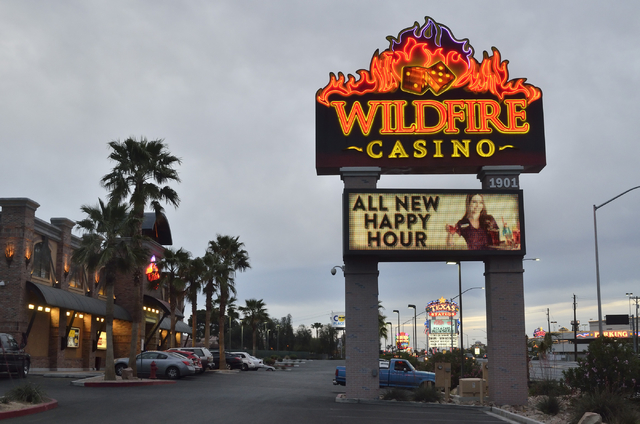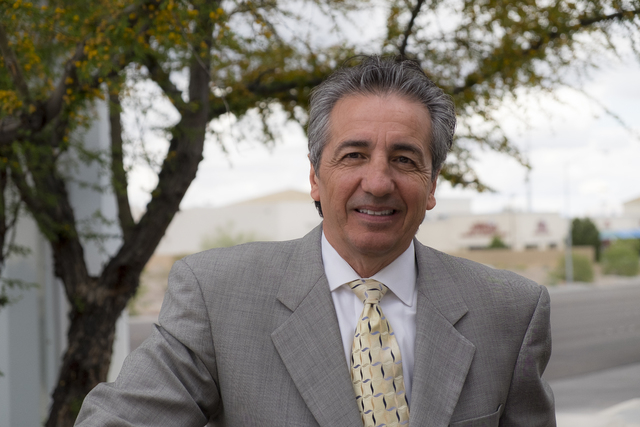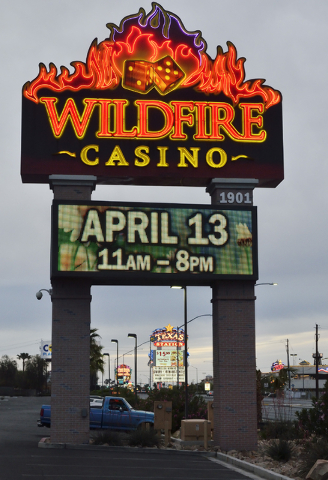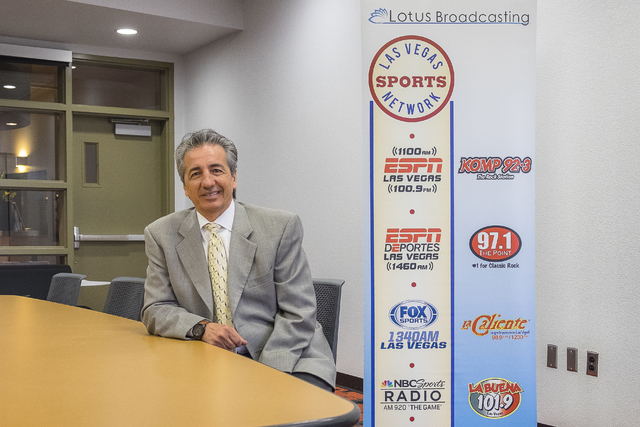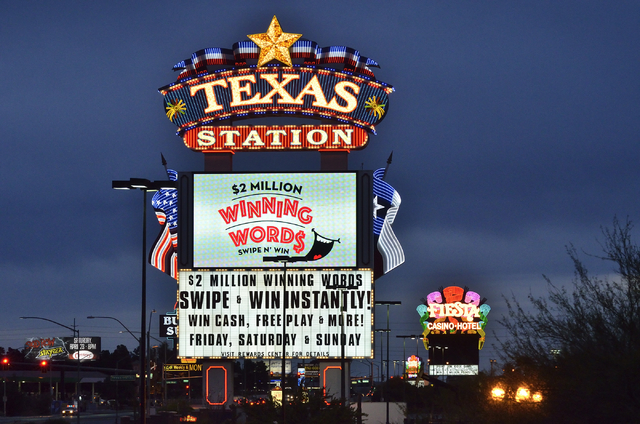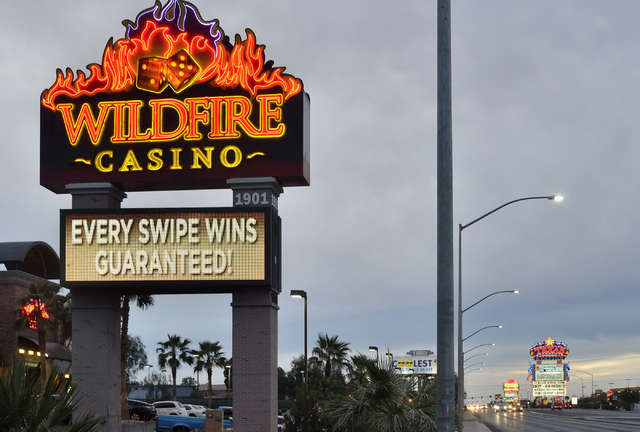 Driving through town, you can't help but notice how many of the same franchises pop up a short distance from one another. You may even be listening to one sports radio program that promotes another down the dial because they have the same ownership.
Whether it's listening to the radio or driving by a Starbucks or a set of casino brands owned by the same parent company, the question arises: Are these businesses competing against themselves?
The answer is yes to some degree, but for the most part no, said Stowe Shoemaker, dean of the UNLV College of Hotel Administration. "One of the things we always worry about is cannibalization. If I own two stores, does it increase my overall market or do I split the market in half?"
The level of sophistication that companies use in developing models for site selections is a science, Shoemaker said. They look at how easy it is to turn right into a location and how difficult it is to get in and out and even park — egress and regress, he said.
"They are able to model how well a store is likely to do," Shoemaker said.
Marsha Gilford, vice president of public affairs for Smith's, which has 35 grocery stores in Clark County, said companies can't afford to be wrong.
"Constructing a single store is a huge investment," Gilford said. "It's anywhere from $10 million on up by the time you put in the land. We do a lot of research before we select and finalize a store site and there are elements that come into it in terms of growth, cost of real estate and a return on building a store there. We also look at where the competition is located and our other stores are located. Ideally, you don't want to overlap with your own shopping areas, but we will if the research indicates a store can be successful even by doing so."
In some cases, Smith's may be overlapping a small area with a store in one direction, Gilford said. There's the psychology of how people will drive and what their driving patterns are at different times of the day. That means even though stores are close, driving patterns will make it more likely for shoppers to go to one instead of the other, she said.
Resisting competitors
Shoemaker said sometimes companies put stores in locations they know will cannibalize each other. The reason they do so is to keep out the competitors. That happens in the airline industry where they buy extra slots at an airport to keep a competitor from getting a foothold in to the market, he said.
"One of the building blocks of competitive advantage is size, which includes distribution," Shoemaker said. "The more distribution you have the more control you are going to have. You ask yourself, 'If I put in a second Starbucks, will that hurt me?' It may be better if there were two Starbucks than a Starbucks and a Coffee Bean. If I don't own the Coffee Bean, then I'm definitely going to lose out to that store. If I own both of them, I would rather be a little lower and still own them both and then only get a smaller amount because a competitor took the location."
In some cases, it's best to look at the example of the automotive industry where a major player like General Motors will offer a variety of products that target market segments, from the introductory buyer to the luxury buyer, Shoemaker said.
The same is true for the casino industry, he said.
Stations model
Stations Casinos does it with multiple brands. If you drive up Rancho Drive, there's a Texas Station across from a Wildfire Gaming and next to a Fiesta Rancho. Down on Sunset, a Wildfire is adjacent to Sunset Station.
It all fits into Station Casinos' model for its 19 properties in Las Vegas in four distinct brands, said Lori Nelson, vice president of corporate communications. The four brands target different experiences that guests want, she said.
Within the Station Casinos' family, Red Rock Resort and Green Valley Ranch comprise the luxury brand with higher-end rooms and prices and a boutique experience with spas and pools that are a centerpiece of the properties, Nelson said.
"When you look at Green Valley Ranch and Red Rock, it still targets the locals but they're going after that discriminating Las Vegas visitor that has been there and done that on the Strip and wants a true resort experience."
The second brand is known as Stations Casinos. That includes Boulder Station, Sunset Station, Texas Station, Palace Station and Santa Fe Station. Each offers full gaming, a variety of restaurants and entertainment options that typically includes a movie theater, bowling alley and live entertainment, Nelson said.
The brand targets locals but also those visiting Las Vegas who are fatigued by the Strip and want a quality room at a great value, Nelson said.
"You're coming for a Vegas experience. It's not the highest-end experience but you know if you put that hotel product in another market, it would compete very well because it's a good quality at a real good price," Nelson said. "The other hotel guests are the friends and family coming to visit the family. The locals don't want their friends and family staying on the Strip because they want them close to them. And at the hotel, they can have everything they want from gaming to restaurants."
There are two properties in the third brand known as Fiesta that includes Fiesta Rancho and Fiesta Henderson. Both were acquisitions by Stations Casinos and are considered a smaller version of the Station brand with fewer entertainment options, Nelson said. Rancho has 100 rooms and Henderson has 224. Each often hosts local meetings and conventions.
The fourth brand is the Wildfire Gaming division with 10 venues that have casinos and a restaurant but no hotel rooms. It's for someone who is looking for a tavern-like experience and is an intimate setting for people to drink a beer, play video poker and eat a meal, Nelson said.
Unified experience
"We like to think that throughout our whole family of product options we have something for everyone," Nelson said. "There's nothing cookie-cutter about it. We have learned over the years — we're turning 40 this year — what kind of experience our guests want. While there may be a Wildfire gaming customer that frequently visits on the pad of Sunset Station — and they may pop into Sunset Station every now and then — but their preference is that of a Wildfire Gaming. That may be hanging out with my buddies and watching the game, but on date night I'm taking my wife out and we're going to catch a concert at Sunset Station and eat at Sonoma Cellar Steak House."
Nelson said there's some synergy by having properties close by but they're marketed differently. What helps in building brand loyalty is the Boarding Pass card that gives rewards to frequent gamers.
"It's probably our most universal and powerful brand," Nelson said. "Under that program, you can earn points at any of our properties and you can redeem those points at other properties. If you're traditionally a Texas Station customer but you want to have that special anniversary celebration and you want to go somewhere a little extra special, you may choose to redeem points at Red Rock because you love those rooms and you want to have that pool experience."
Differing price points
Shoemaker said the model that Stations uses to differentiate its products is also done by gaming companies on the Strip even though they have properties next to one another.
"What's important in hospitality and gaming is that the purchase is not long term like buying a car," Shoemaker said. "One time I might want to stay at a high-end property and the next day I don't want to spend the money. If I'm on a business trip overnight and don't care where I stay, that's going to dictate my property. If I'm coming to Las Vegas for my anniversary, that might dictate another type of price point."
MGM Resorts has rooms on the Strip that range from Circus Circus to the Bellagio in terms of price and quality, Shoemaker said. They don't compete with each other.
"I can stay and gain my loyalty points no matter which property I stay in," Shoemaker said. "If I didn't have that diversification of product, I might go stay at a Caesars property. And now all of a sudden since I have been exposed to another brand, I can say I like Caesars and maybe I should stay at Caesars. By having multiple products at multiple price points, you keep the customers within the overall brand. My guess is they're not losing share but gaining share because of the different people they're attracting."
Sports talk
That methodology also applies to the radio industry in Las Vegas.
Lotus Broadcasting has eight stations in town – four for sports and four for music. It's not uncommon for a host who gets a caller who doesn't like what the host said to tell that listener to go down the dial and listen to another Lotus station.
Lotus has three English language sports stations and one in Spanish, KENO AM 1460. The English stations are ESPN AM 1100, which is simulcast on 98.9 FM; AM 920 that carries NBC programming and 1340 AM for Fox Sports.
For the most part, the English-language stations carry national programming during the morning and at night and local hosts the rest of the day.
Tony Bonnici, the general manager and vice president for Lotus Broadcasting in Las Vegas, says the stations aren't competing with each other but offering more product.
"Not everybody likes the same thing," Bonnici said. "You may like what Dan Patrick does (on NBC), but you may not like 'Mike &Mike' (on ESPN). What we offer is just a variety of different hosts and different programming so we can capture as much audience as we can."
For one price, an advertiser can get a commercial that airs on all three English language sports stations, Bonnici said. That allows them to cover everything.
"Everybody delivers sports differently," Bonnici said. "It used to be sports was all about the betting lines and the game last night. Today, there is so much talk behind sports. The athletes create a drama themselves, and each talent has a different opinion."
Targeted music
The same philosophy is used for the four music stations. FM 97.1 is classic rock that caters to those age 35 to 64 and FM 92.3 is active rock that plays music that targets those 21 to 40. The two Spanish language music stations — FM 101.9 and AM 1230 — cover a broad audience combined, Bonnici said.
"We do it in a way that what we're reaching, you can't reach it anywhere else," Bonnici said. "We dominate in our music business and sports with males, which is very challenging to get."