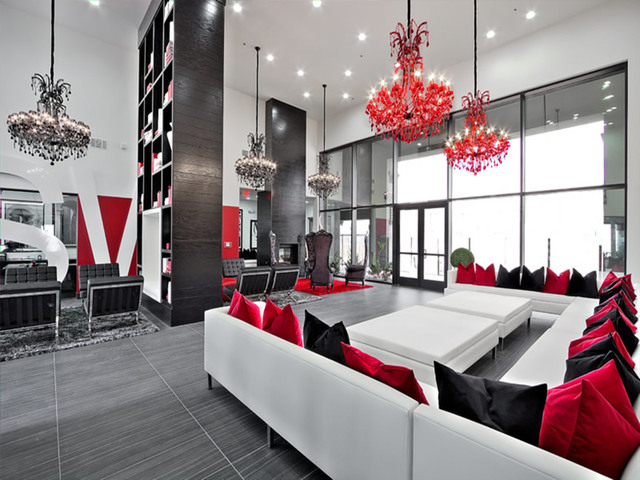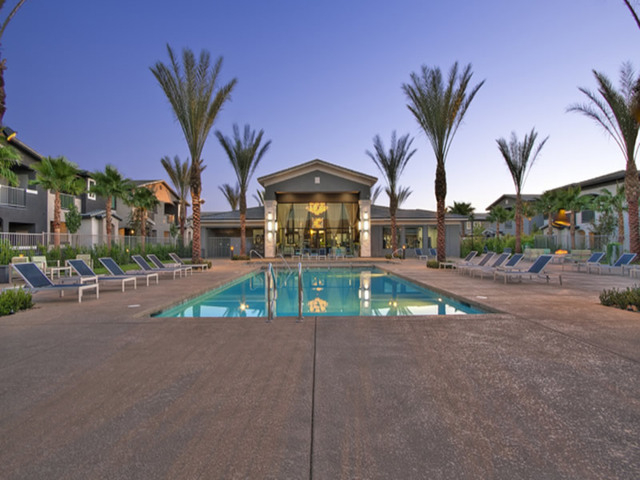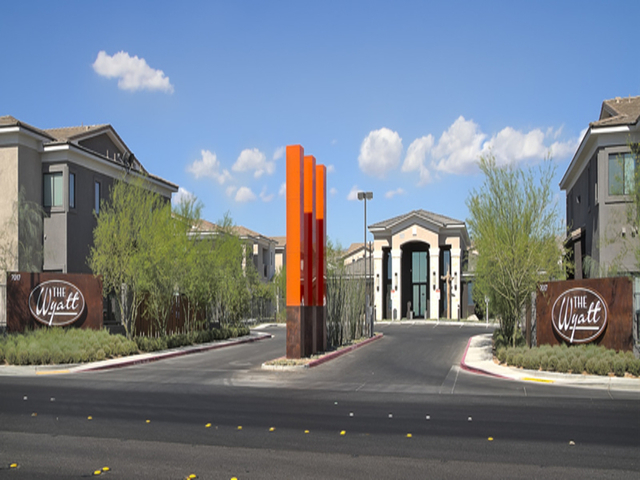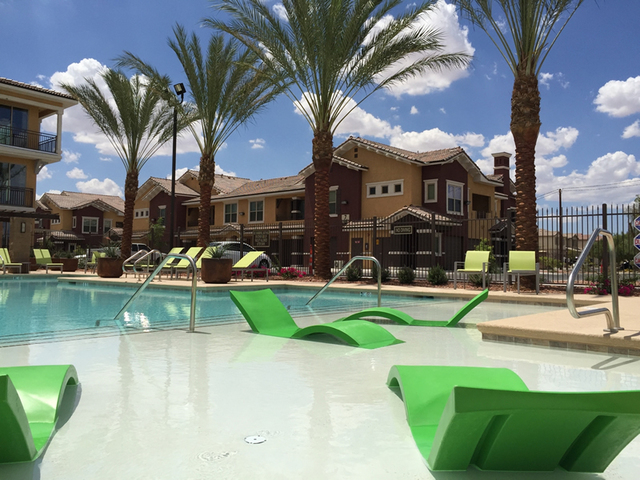 The Las Vegas multifamily market was hot in the development of new, large-scale projects in 2015, according to a recent report. And local experts predict that building more new units could continue over the coming years.
For the year, the Las Vegas Valley saw the arrival of more than 2,500 multifamily units across 11 projects of 50 units or larger.
Developments with the same specs in 2014 only produced 760 of the units being brought to completion, according to a report on RentCafé's blog site. RentCafé is a nationwide Internet listing service the helps renters find apartments and rental homes.
Some of the region's top projects that came online include Lyric — a 376-unit project at Silverado Ranch Boulevard, near Bermuda Road — and Volare, with 360 units near Cactus and Dean Martin drives. Other projects included the Gramercy, The Wyatt and the 310-unit SW on South Durango Drive.
The demand for new multifamily product is being driven by Las Vegas' growing job market, along with its wage growth, according to Gary Banner, senior vice president, multifamily division, at Sun Commercial Real Estate.
Las Vegas' job creation is rising faster than the national average, Banner said. From February, in a year-over-year analysis, Las Vegas grew 22,800 jobs, he added.
Banner expects the growth in construction jobs to trigger the need for more units. He estimated that in the last quarter alone there were about 5,400 construction jobs added in the region.
"Construction employment is coming back very strong," said Banner.
Banner also said that wages had grown by 4.5 percent.
The city's large-scale projects on the Strip and others like Faraday Future and the convention expansion also are an important factor with new multifamily projects coming online.
The city has also seen growth in the hospitality, leisure and technology industries, according to the RentCafé report.
Also, renters are on the road to saving money, according to statistics given in RentCafes' blog.
The options available in the market put downward pressure on rents, according to the report. The average monthly rent in the city is $840 per month, against a January national average of $1,170 per month, according to data from Yardi Matrix, an apartment market research firm that serves the commercial apartment industry. RentCafé is a Yardi Systems service.
The rent picture could change in the next few years, according to Banner.
"I suspect that we'll have less of an increase of rent growth this year, as supply comes on line every other month, and we have some global factors, the global economy slowing down a little bit," said Banner.
Banner said he created a model in 2011 that predicted the current slowdown in the market, which he notes in a company newsletter. Amid this slowdown, Banner said it's a good time to get into the sector.
"During this slowdown, we will have a little less increase in rent growth, but we'll recover. It will be even stronger in about 2018," said Banner.