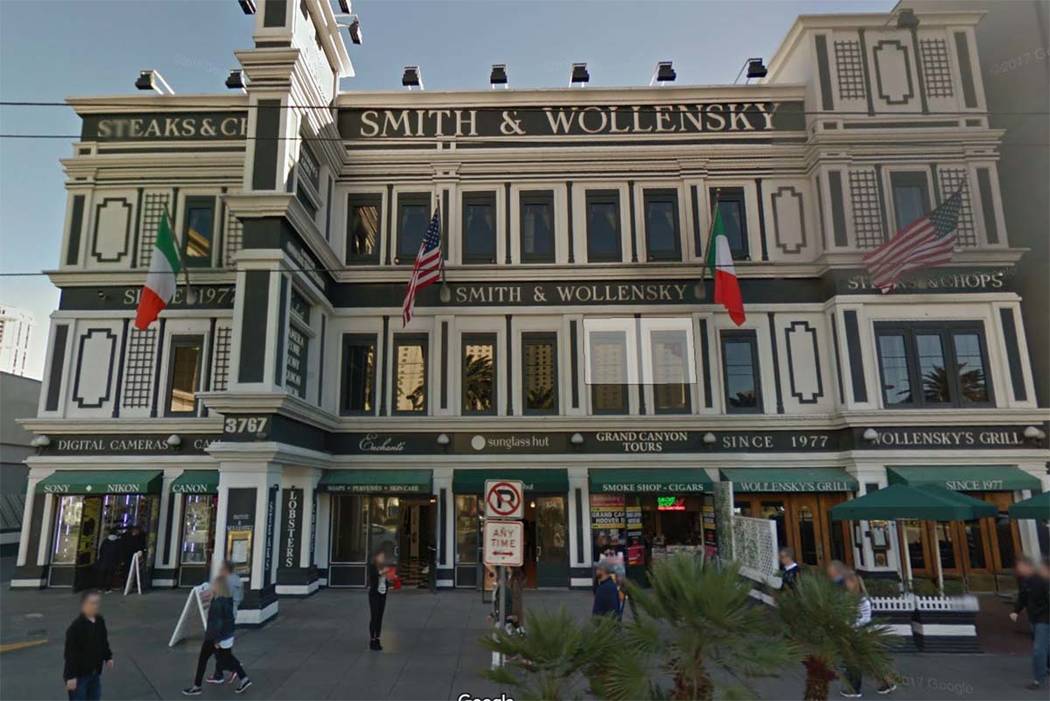 The real estate asset that has housed the famed Smith & Wollensky steakhouse at 3767 Las Vegas Blvd. South for nearly two decades sold for $59.5 million in early May, according to information from the Clark County Recorder's office. The restaurant announced it was moving earlier this year.
The seller was FX Luxury Las Vegas I LLC and the buyers were listed as New-York-based GC Las Vegas Retail LLC, Nakash S&W LLC and Nakash S&W II LLC, according to the recorder's office.
According to information on realtytrac.com, the nearly 30,000-square-foot building was built in 1999 and sits on 2 acres.
Smith and Wollensky, which has operated on the Strip for about 19 years, announced the restaurant was moving earlier this year, though there has been no word on where its new home will be. Smith & Wollensky, however, has announced that the restaurant will serve its final meal May 27.