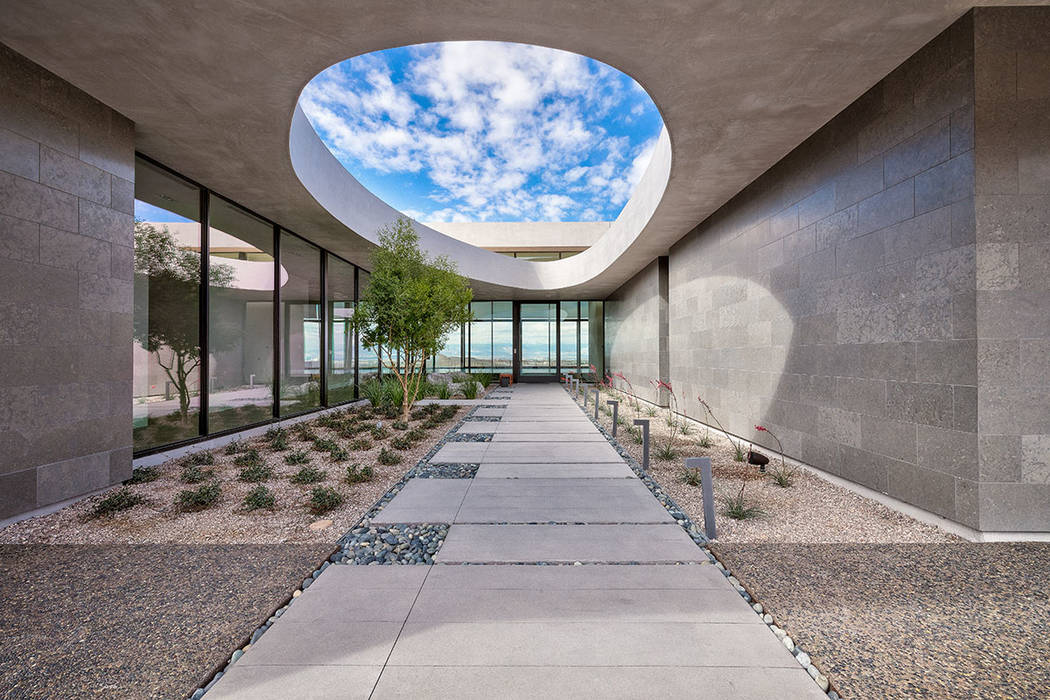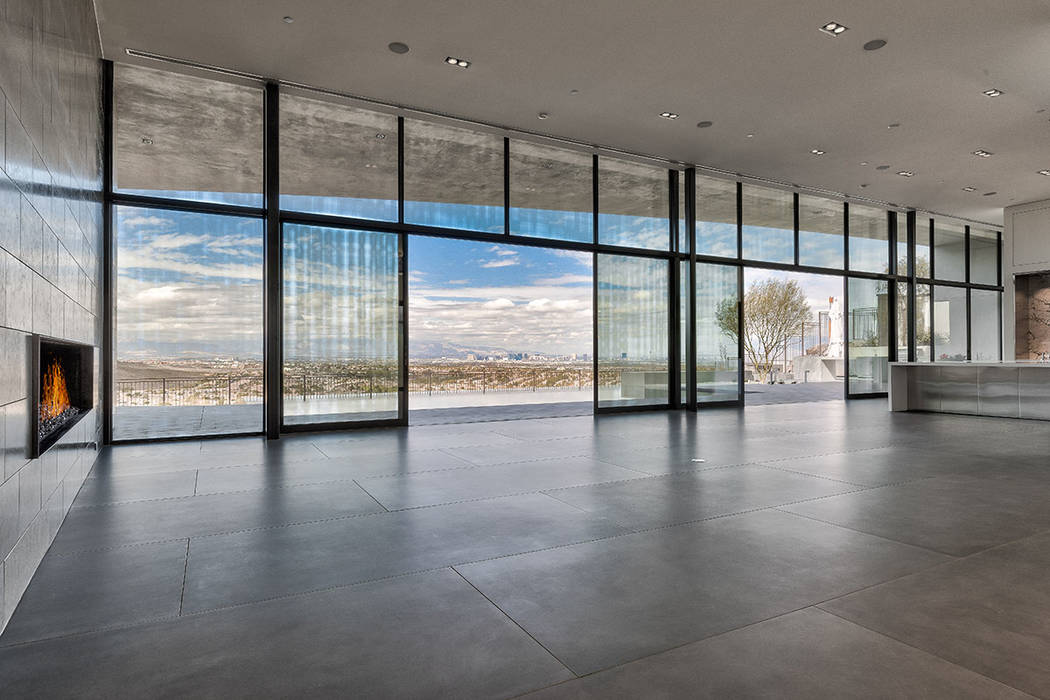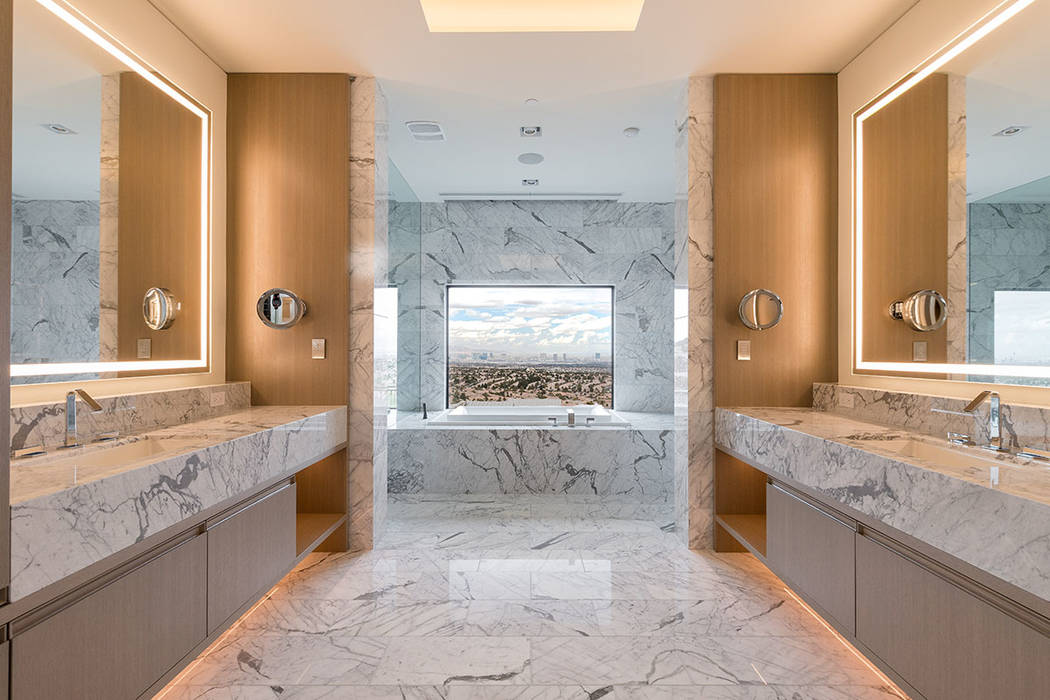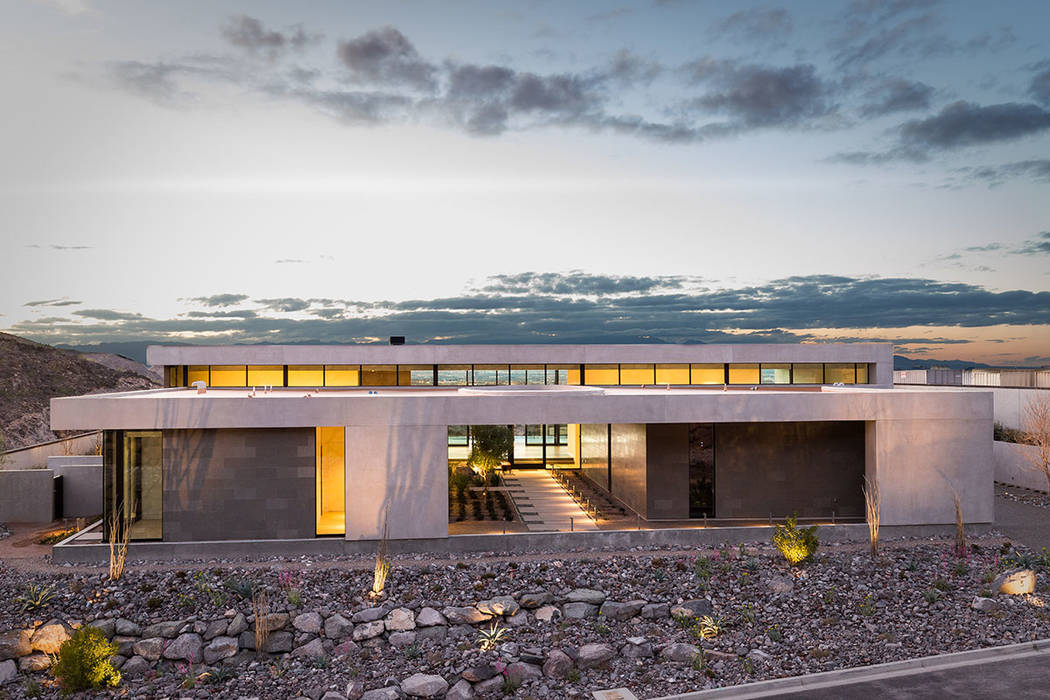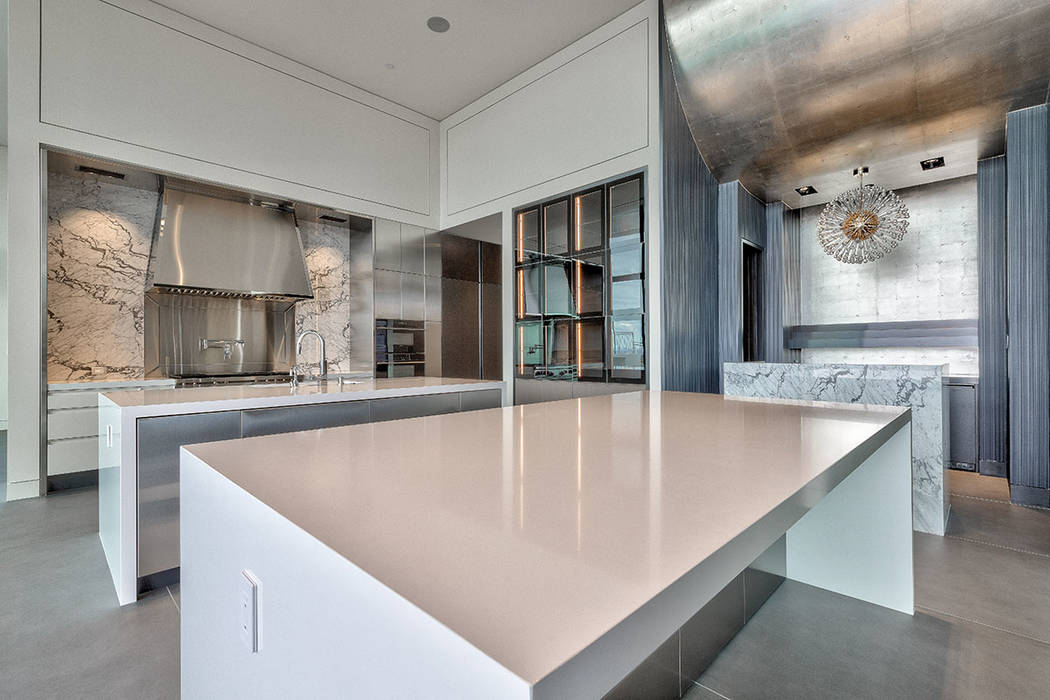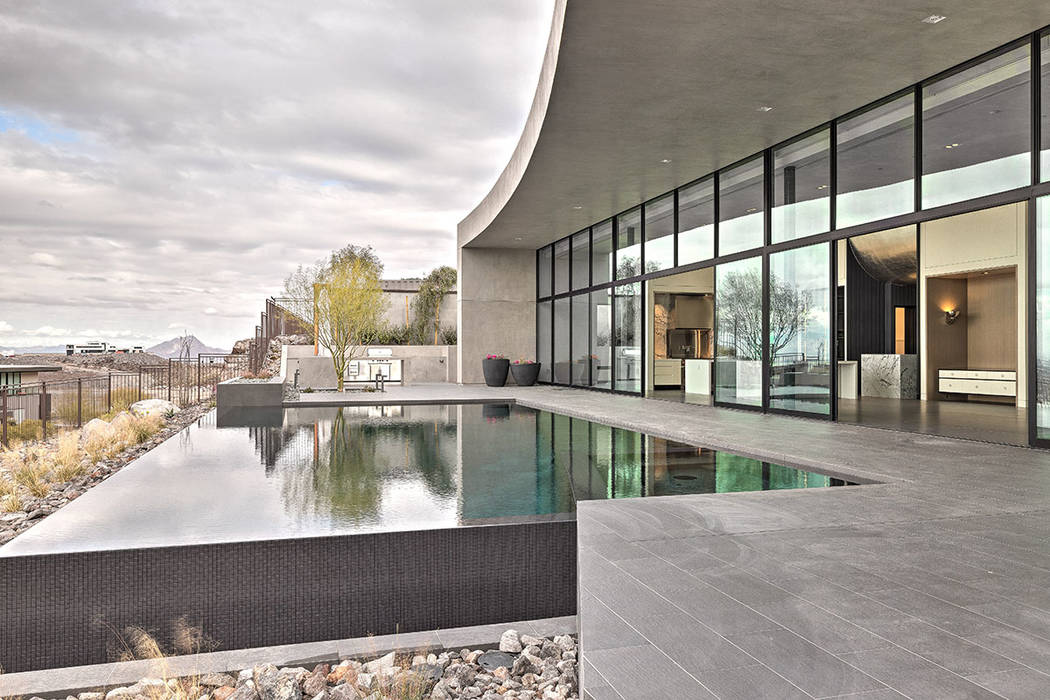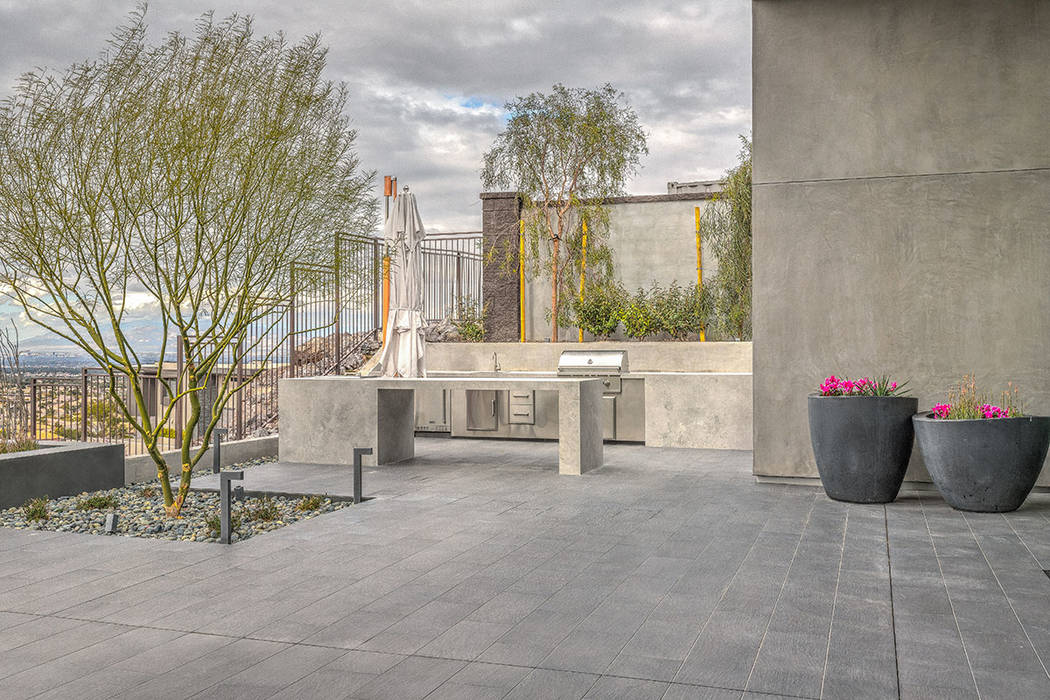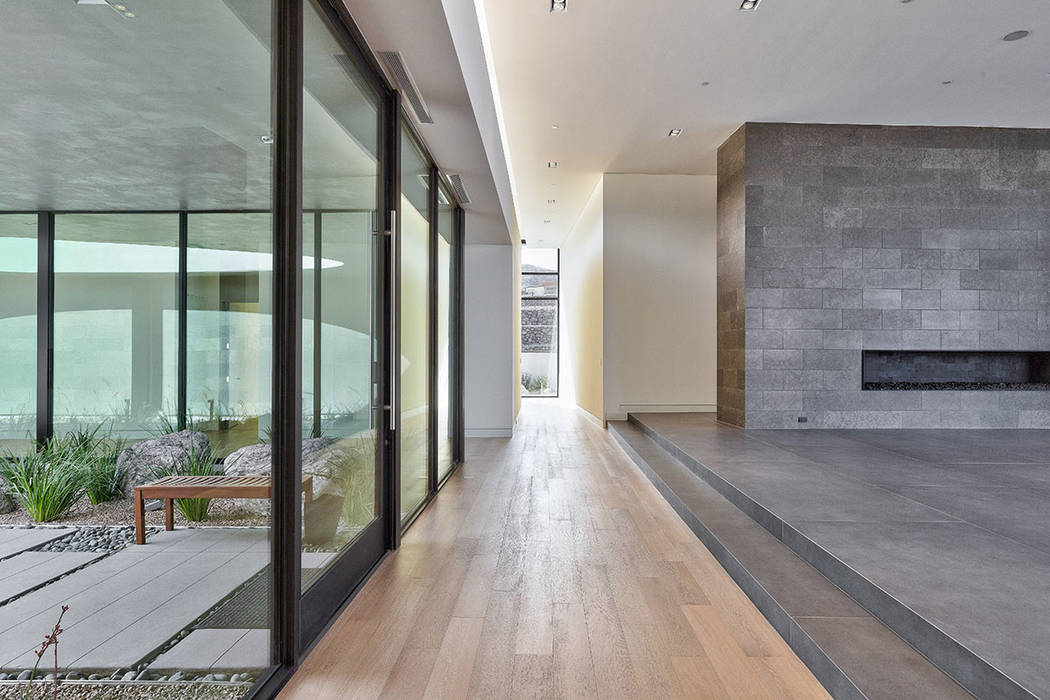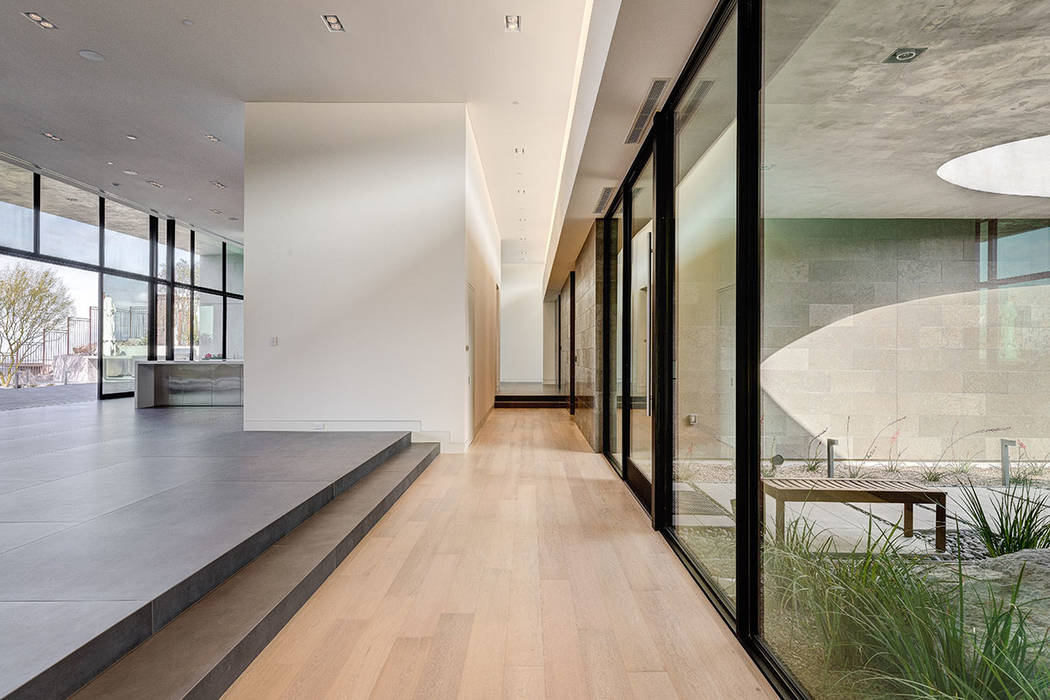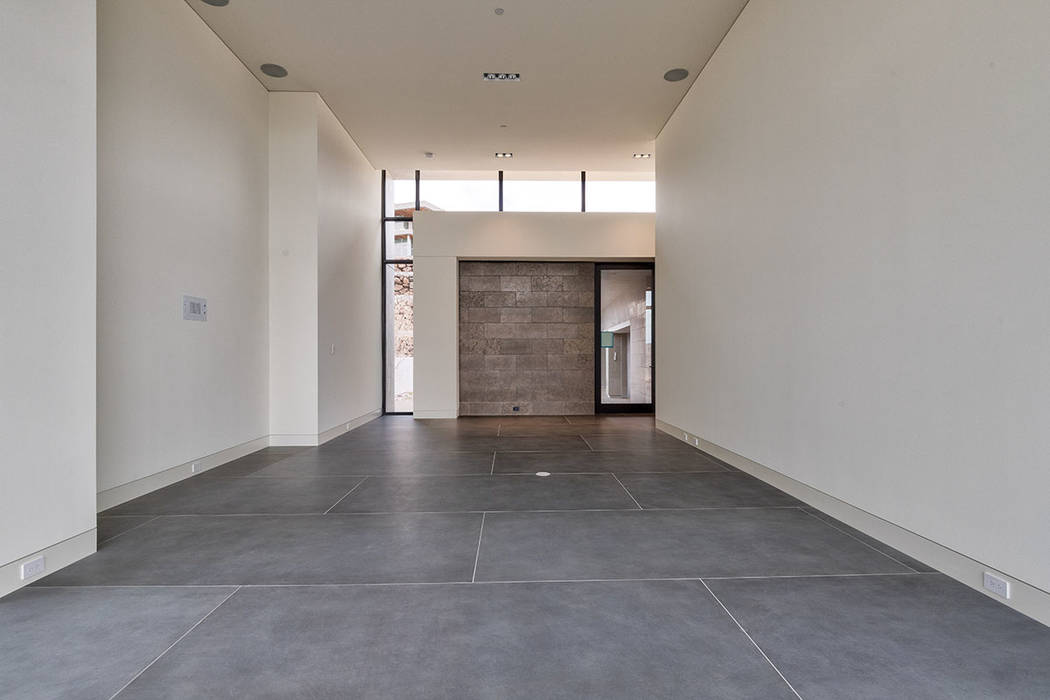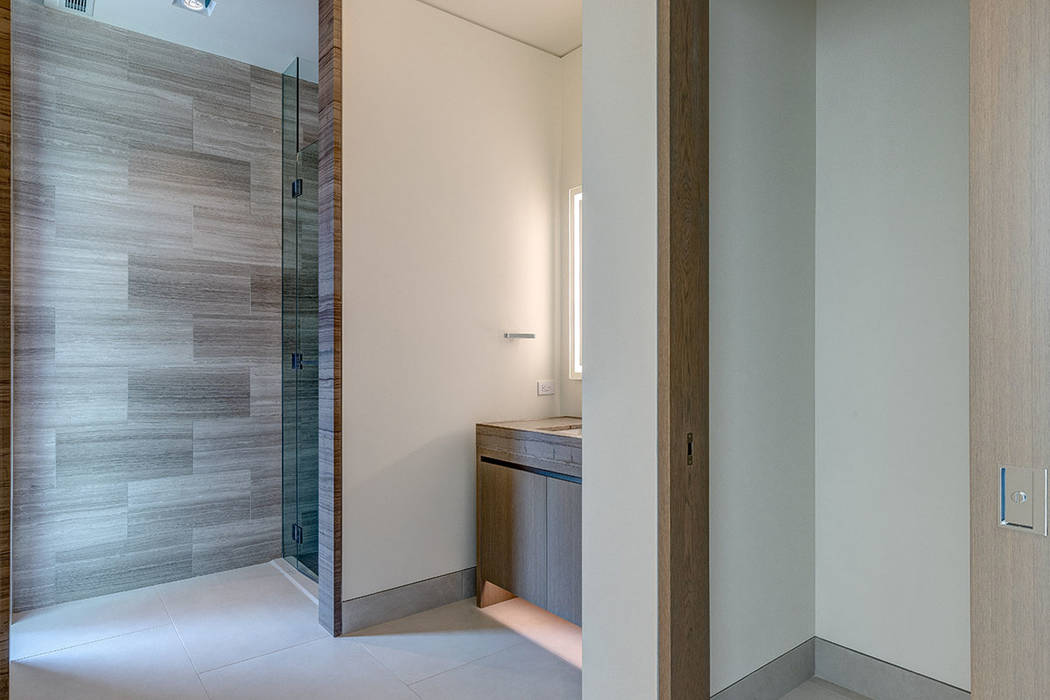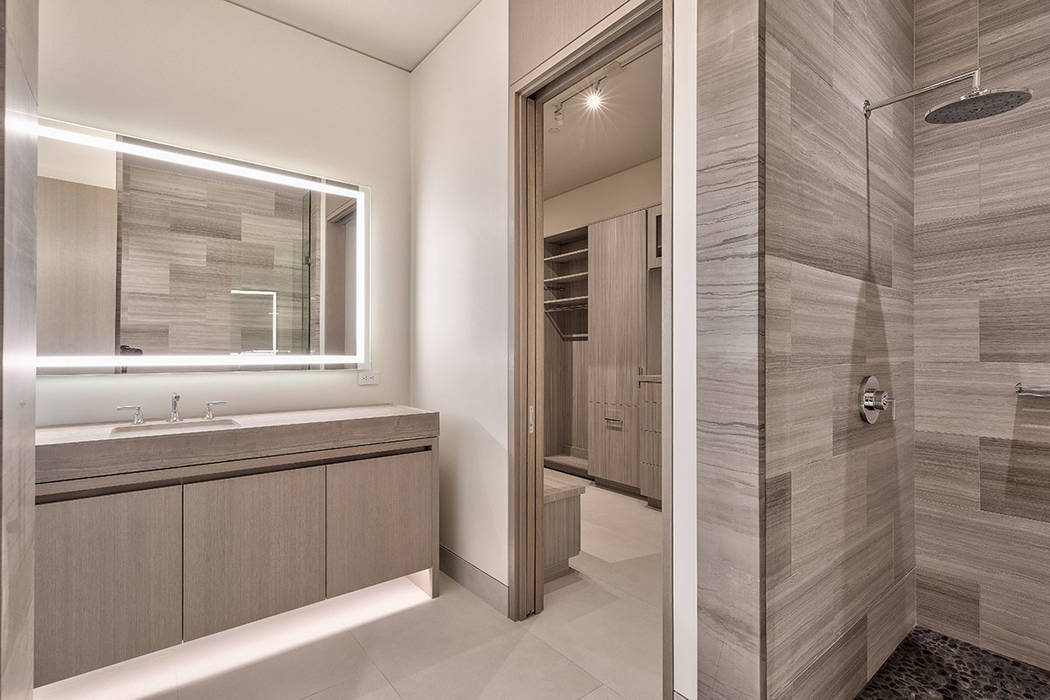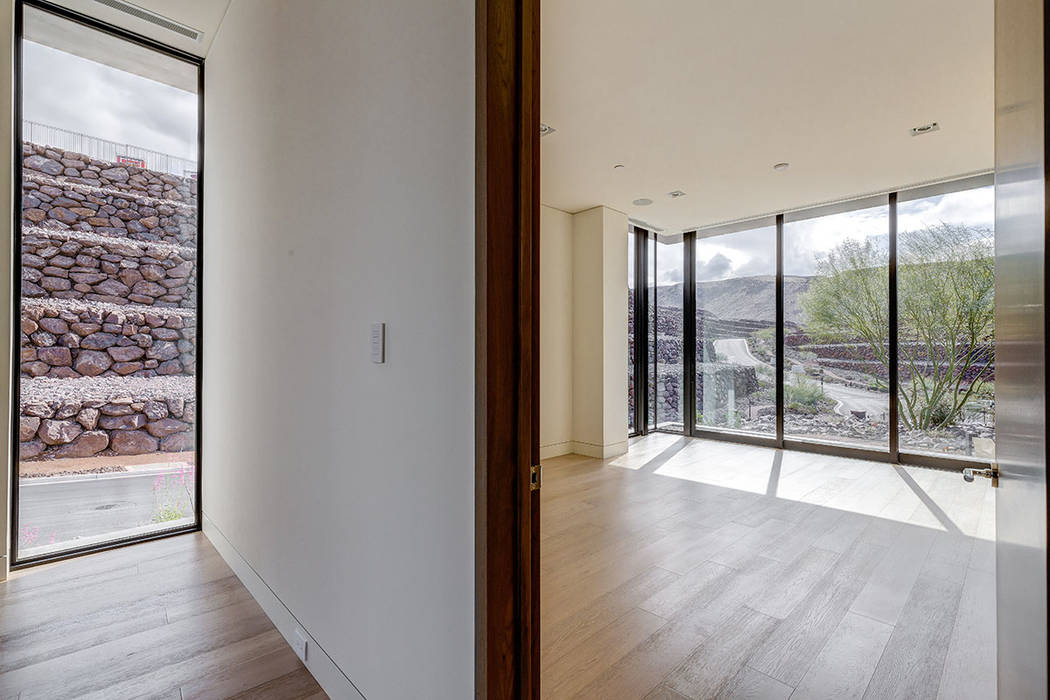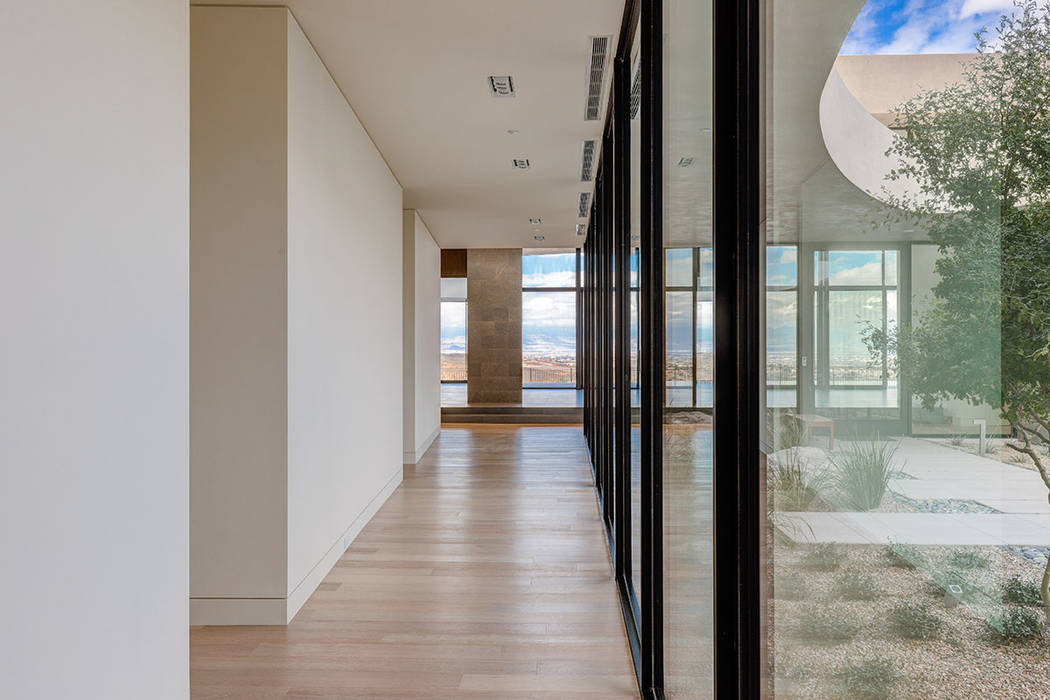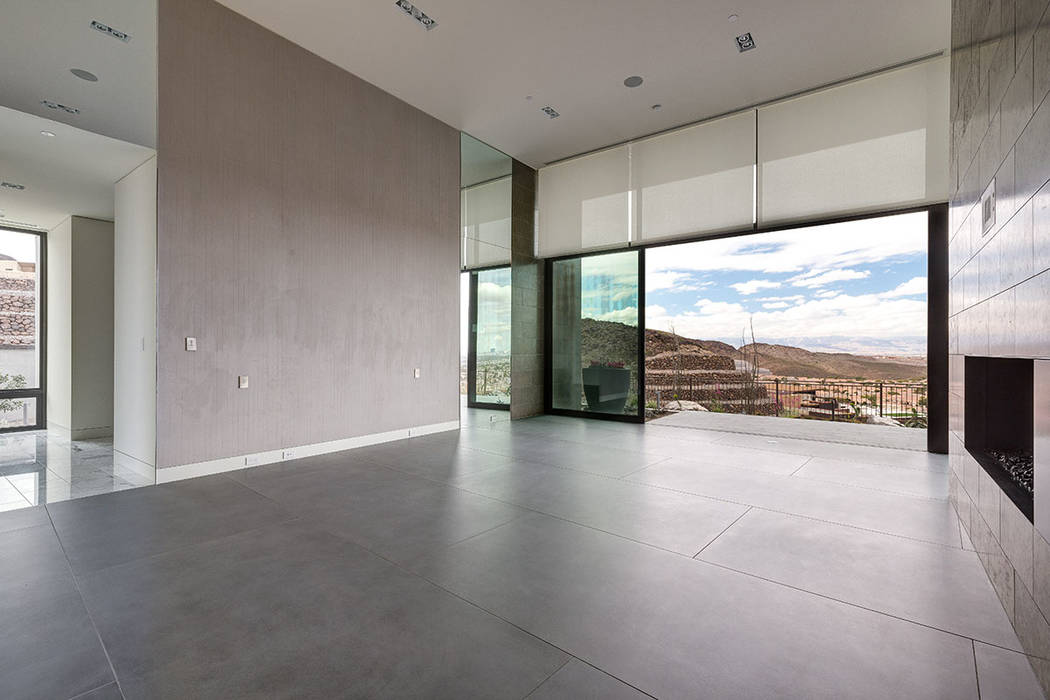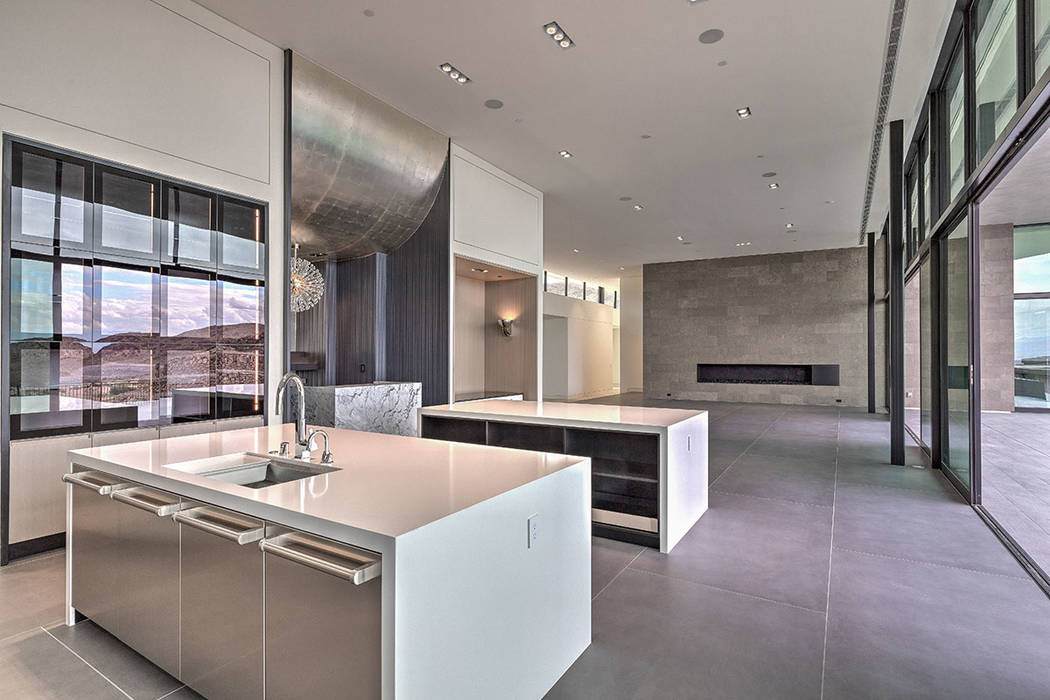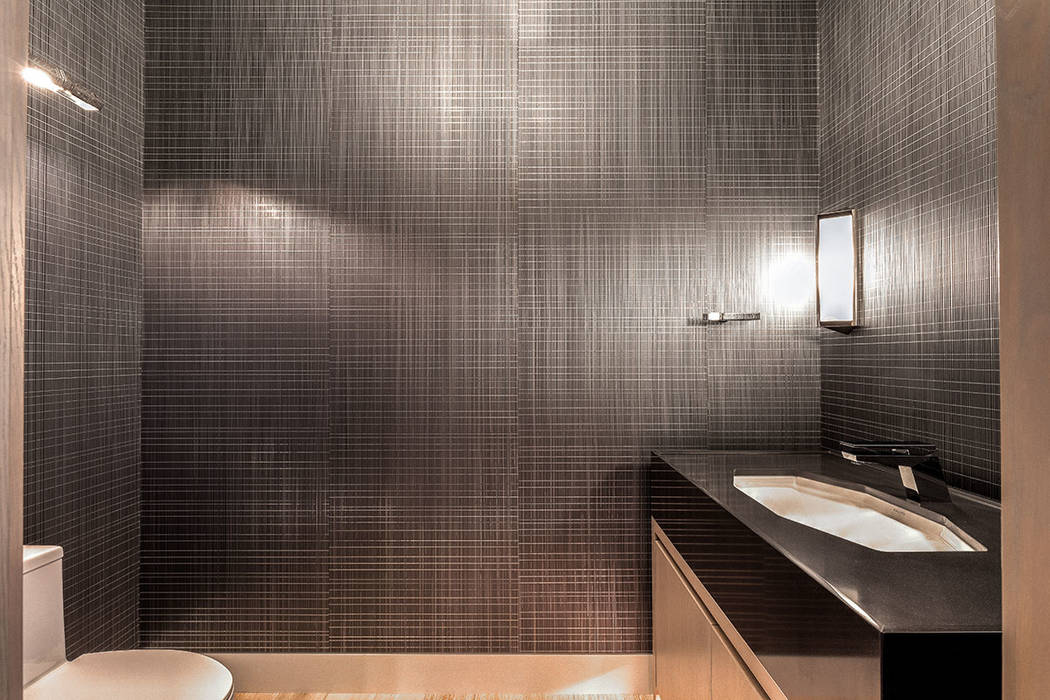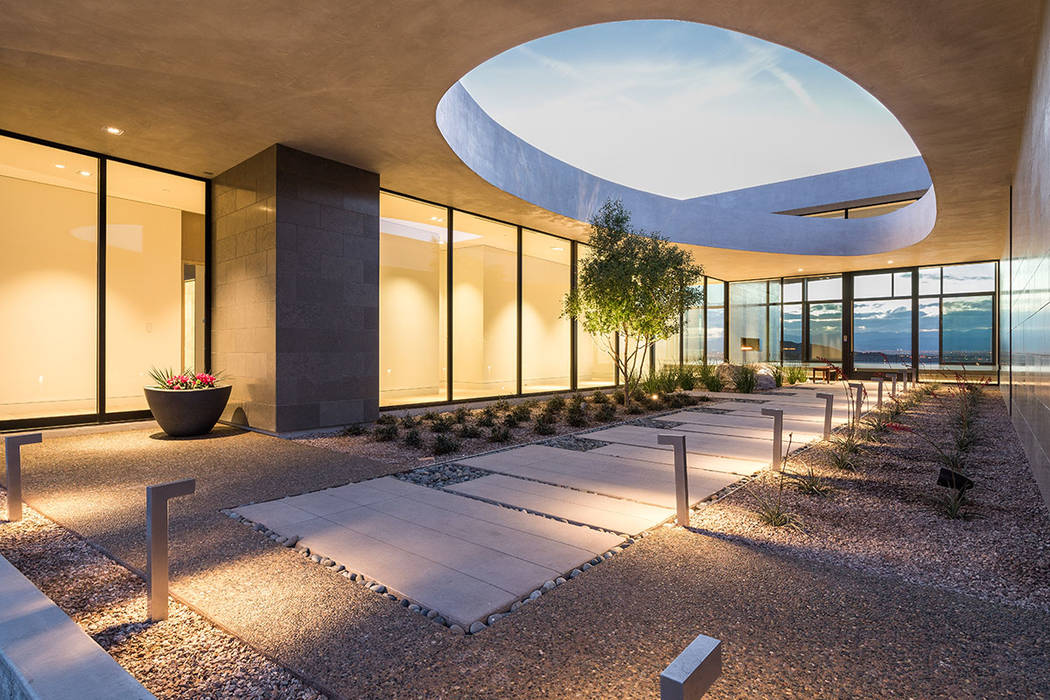 The design of luxury homes in Las Vegas has evolved over the years, and the latest movement has been away from Mediterranean-style that has dominated the landscape to a more modern look that is more symbiotic with the desert.
The trend dates to the 1980s, when luxury homes built in Las Vegas better resembled what was seen in the Tuscany region of Italy with clay tile roofs, ornamentation, arched windows and compartmentalized rooms.
In the last decade, as the luxury housing market has rebounded following the Great Recession, there's been a move to what many call desert contemporary.
"The default for most people has always been 'I want a Mediterranean villa,' " said Jon Sparer, president of the Nevada chapter of the American Institutes of Architects. "I think in the past 10 to 15 years, there has been a real movement, a great movement to more desert contemporary here in Las Vegas recognizing that we're not living on the Amalfi Coast (in Italy). This is more what belongs here."
Every now and then, Sparer added, you will see a Tudor home, and it looks so out of place. It's a type of architecture that belongs in 1600s Great Britain, not in Las Vegas, he said.
There are Cape Cod homes you would see in New England, and it's the same with Mediterranean construction, he said.
"Some of these houses out here look ridiculous in the desert," Sparer said.
The desert contemporary is "warm and inviting with walls of glass and indoor outdoor living," Sparer said. The colors reflect more of what the desert is — the chartreuse greens, rammed earth walls, natural materials, glass, concrete and zinc that really works in the valley, he said.
"You have so much more flexibility to be creative and to really design a house as desert contemporary for how you want to live in the home," Sparer said. "You can glass that wraps around corners and big, sliding glass walls and big overhangs."
Architects said luxury developments are leading the way in the move away from the Tuscan style and toward a more contemporary one. That includes such high-end communities as The Ridges in Summerlin, Ascaya in Henderson and MacDonald Highlands in Henderson.
"If you go up to Ascaya and see what is being built at the Summit Club (a new resort community in Summerlin), you are going to see even more desert contemporary homes," Sparer said. "There's a real sophistication to them, and a lot of high-end homeowners are understanding that and appreciating that. I think even with the development of the Ridges in Summerlin, there (covenants) state no Mediterranean and no Tuscan and no themed architecture. They want desert contemporary. There is a trend by a lot of bigger developers to move away from the cookie-cutter homes and really encourage homeowners to be more creative with their designers. I really think there is a movement that way."
John Stater, a senior partner with Arizona-based Swaback Architects, designed the clubhouse at Ascaya and helped write design guidelines to encourage a desert contemporary style in the new development.
"What people think of as Tuscan is not," Stater said. "Tuscan is all about a simple rustic country form that is very localized, and there's a lot of collection of local stones. What people think of as Tuscan architecture is a mishmash of ideas that, quite frankly, production builders have cooked up as a style as they are charading as Tuscan architecture.
"It's architecture that is based on thematic past by picking up some of the cues of some of the hospitality properties, the casino properties. A lot of people who live in Tuscan houses have no idea where it is and have no clue that their house has nothing to do with Tuscany. People think Tuscany is a city."
Stater said there's been a strong cultural shift to an acceptance and love of more contemporary, forward-looking architecture that in the past has not been well-accepted for feeling cold or minimalistic.
"I now believe we are entering an era where a large amount of talented architects are beginning to bridge the gap between warmth and comfort and sense of home and being able to express that in very forward-thinking architecture," Stater said.
As far as Ascaya's guidelines, Stater said they were the result of working with a worldly client who felt forward-thinking architecture could be expressed by world-class architects. Desert architecture feels like it belongs and is authentic, and Stater said it's an American architecture.
"That doesn't mean the whole world is going to accept what they think of as home, but I think you will find that the quality being practiced now is a lot of very talented architects know how to handle it and know how to make it expressive in the desert," Stater said. "They understand the climate itself and harshness of the climate and sheltering effects from the wind and the shade that needs to be created from the sun and the integration into mountainsides and solar aspects of it. I think we are entering a very exciting time. Certainly, there have been expressions of high-quality contemporary commercial architecture and civic architecture in Las Vegas, but it has been shy to come to the residential world. I think it's coming."
What's helping in the transition is that homeowners are seeing a lot of it in lifestyle magazines, so they're beginning to see living in a contemporary or forward-thinking house has its benefits, with a more open lifestyle, rather than being restricted to a period of design people know nothing about.
"I think you're going to see the death of Tuscan architecture, and I think that whole kind of charade of stylistic architecture and poorly copied from historic classical places around the world is going to die from a feeling of being a cheap imitation," Stater said. "People now realize the bill of goods they were sold was phony. This decorated, glued-on fake column and fake trim molding and fake glued-on stone, when you rip it apart, there's nothing and you're stuck with it."
Stater said he will continue to be part of the new movement to have architecture in Las Vegas that's more organic and more responsive to the climate. Las Vegas isn't an old city that has to live within a historic nature, he said.
"Las Vegas should be true to its setting. It's a fresh new city, and it can be bold, fresh and alive," Stater said. "It needs an architecture that is true to that. It has never been true to it in its residential history."