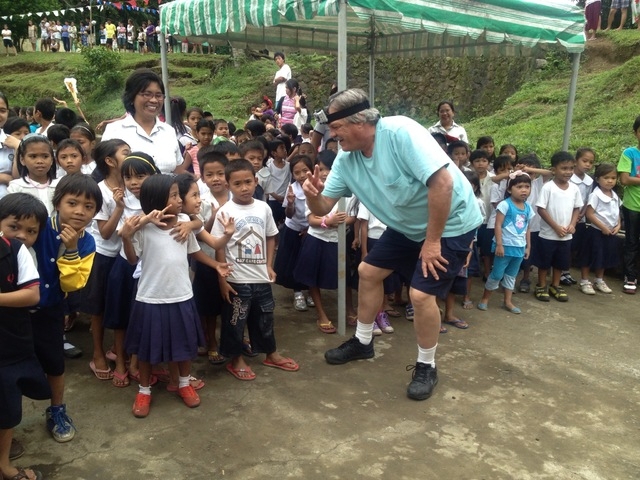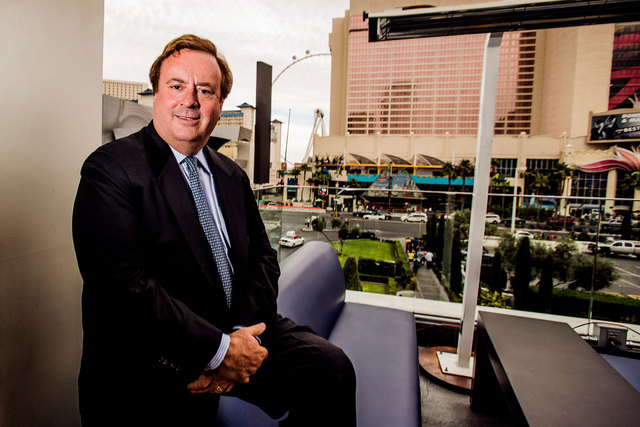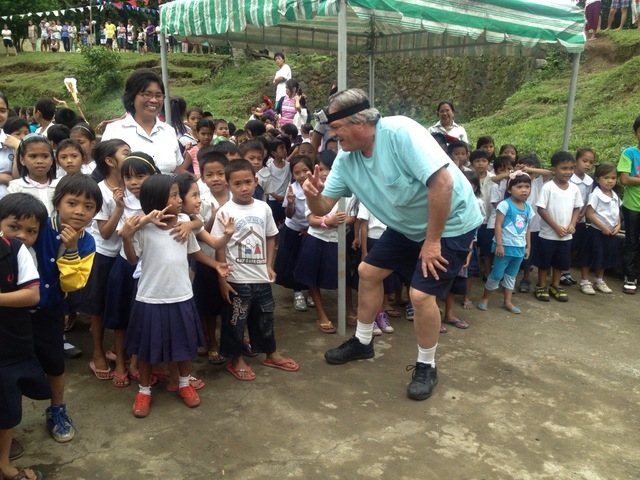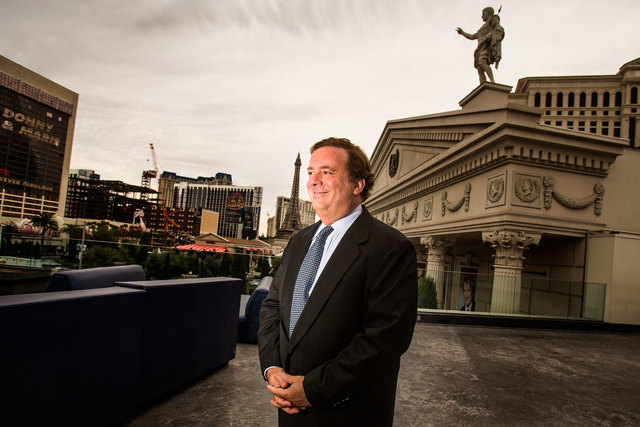 Caesars Foundation has made a three-year commitment – starting with a gift of $200,000 — to the Cleveland Clinic Lou Ruvo Center for Brain Health for the development of a brain registry.
"We are proud to offer support and assist in launching this innovative initiative from the Lou Ruvo Center," said Gary Loveman, chief executive officer and president of Caesars Entertainment Corp. "We are confident this initiative will have a huge impact on the brain health of those in our community, and beyond."
The Registry will be an interactive web-based platform that will provide information to guide and inform participants of important facts and tips essential to maintaining brain health, including risk reduction tips and brain-healthy lifestyle enhancement tools. The components of the program will cover the six pillars of brain health developed by Cleveland Clinic Lou Ruvo Center for Brain Health, including:
▶ Get moving;
▶ Keep sharp;
▶ Eat smart;
▶ Stay connected;
▶ Rest well;
▶ And control medical risks.
The Registry will also collect information on participants to construct a database of "trial-ready" populations who can be contacted when new therapies are being studied at the Lou Ruvo Center for Brain Health.
Nationally, the Caesars Foundation is known for its impact on the health and wellness of older individuals. "It is this commitment," according to Thom Reilly, executive director of Caesars Foundation, "which makes this contribution one of Caesars Foundation's most exciting partnerships."
The foundation is privately funded by a portion of the operating income from the resorts that are owned and/or operated by Caesars Entertainment. It was formed to be the social conscience that gives back to the communities in which Caesars operates and is managed by a seven-member volunteer board of directors. Since its inception in 2002, the Caesars Foundation has provided a total of $65 million in contributions that meet the criteria of the organization's commitment to elderly health and care, education, and sustainability.
Past contributions have included an underwriter sponsorship for the PBS series on "Caring for Your Parents." The foundation has also been a major contributor to Second Wind Dreams, whose mission is to change the perception of aging through the fulfillment of dreams and the offering of innovative educational opportunities to caregivers and communities. Caesars employees regularly participate in the Second Wind Dreams program. Events have included a classic car day where seniors were treated to rides in some very special automobiles from their past; Jubilee Day when seniors received a back stage look at this long running show, and rides on the new High Roller at the LINQ.
Caesars employees also regularly volunteer their time to the Meals On Wheels Foundation, preparing and delivering the meals to senior citizens within their communities. The opportunity for employees to participate is an important factor to the Caesars Foundation's participation. If the gift recipient cannot incorporate employee involvement, then the foundation will not consider a donation. To date, the Caesars Foundation has donated $6 million and 53 delivery vehicles to Meals on Wheels chapters across the country.
Many times, it's the employees who identify the cause that received a foundation grant. A corporate-wide employee volunteer group called H.E.R.O.S., participates in many community projects and help to prioritize the foundation's contributions. Such is the case of the foundation's involvement with Clean the World, a charitable organization that was formed to recycle the soaps and shampoos for distribution to emerging countries in an effort to fight disease. Since 2010, the Caesars Foundation has contributed $450,000 to establish a Clean the World recycling facility here in Las Vegas and helped to engage all other Las Vegas hotels in support of the cause.
Shawn Seipler, executive director and co-founder of Clean the World, said he is excited to have Caesars as a corporate sponsor. "Some companies use corporate social responsibility as a check box of things that they have to do, but our experience with the Caesars Foundation is that they contribute their money and time because it is the right thing to do."
And the right thing to do might just be why the Foundation and Caesars employees are so engaged. The foundation provides annual funding to United Negro College Fund and Teach for America to help educate and prepare at-risk youth for the future. The foundation has also provided a $1 million grant to fund the PBS program called "Back to work."
Locally, the foundation has provided 69 college scholarships and adopted Chaparral High. Caesars employees are helping teach high school seniors, who are not going to attend college, about all aspects of the hospitality industry and how to apply for jobs.