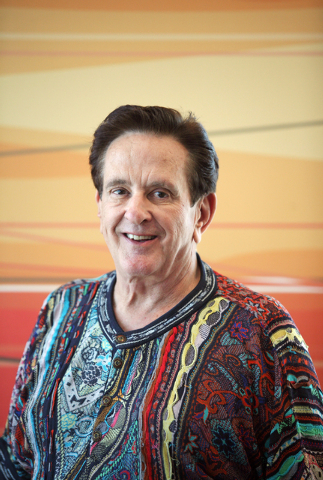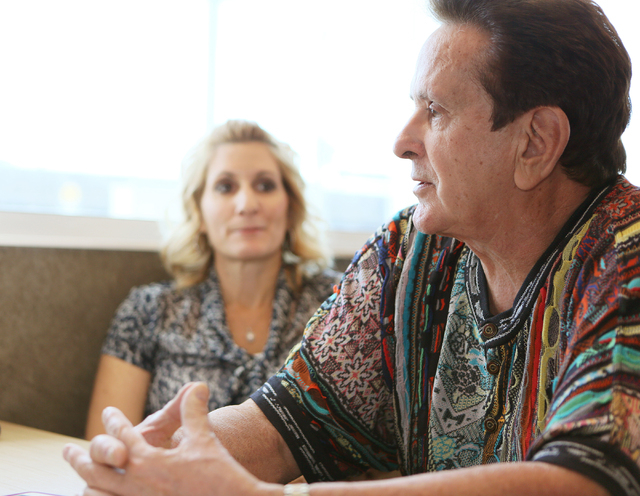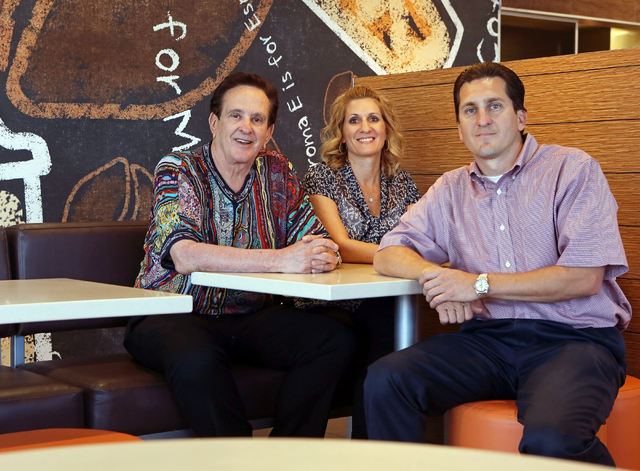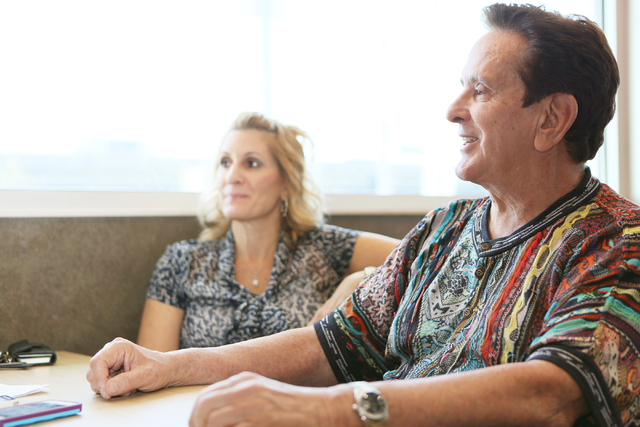 Thomas Arlt, president of RLT Corp., may be one of the least known pillars of the Las Vegas community.
Arlt, 71, with his wife, Linda and two of their five children, own and operate 31 McDonald's restaurants in Nevada and employ more than 1,400 people. Arlt is the sixth largest operator of the iconic restaurant chain in the U.S. In January, he opened his newest McDonald's at Jones and the 95.
Along with a small group of McDonald's owner operators, Arlt helped establish the Las Vegas Ronald McDonald House, which provides temporary housing, meals and transportation to families who travel to Las Vegas to receive critical treatment for their children. The current 13,500 square-foot facility, at 2323 Potosi St., opened in 1998 mortgage-free. The 12-bedroom house is in under renovation.
"The Arlt family is woven into the very fabric of Las Vegas and most definitely the Ronald McDonald House," said the nonprofit's executive director, Alyson McCarthy. Tom and Linda Arlt cook dinner on a rotating basis for families staying at the house even when it happens to coincide with their own wedding anniversary as it did recently, McCarthy said.
Arlt is a founding member of the McDonald's Greater Las Vegas Operators Association and served 20 years as its president. The group's charitable branch, Ronald McDonald House Charities, has awarded $3.1 in scholarships to more than 1,350 high school seniors in Clark and Nye counties since its inception in 1999. All Ronald McDonald House money raised locally is distributed locally.
Before Arlt moved to Las Vegas from California in 1985, he owned Tri-Plas, Inc., one of the United States' largest injection molding companies. With a diverse background in production and marketing, he has also owned and operated an air conditioning company and a carpet company.
How did he shift from owning companies to selling hamburgers? In true Las Vegas fashion, his involvement with McDonald's started with a $100 wager.
A friend bet him that he couldn't become a McDonald's franchise owner. He took that bet and applied to Hamburger University, McDonald's global training center.
The center's mission is "to be the best talent developer of people with the most committed individuals to quality, service, cleanliness and value in the world." There are seven locations around the world, with the flagship 130,000-square-foot facility on the 80-acre Oak Brook, Ill., corporate campus. It has been reported that it is easier to be accepted into Harvard than the Shanghai campus of Hamburger U.
In an ABC 2014 report, McDonald's spokeswoman Becca Hary said, "Owners-operators send restaurant managers there (Hamburger U.) to learn how to run a McDonald's restaurant. So it's really a place where McDonald's employees can learn and grow." She said, "An average McDonald's restaurant is $2.6 million a year in sales."
"I think McDonald's is probably the finest franchise out there," Arlt said. "If you're going to go for a future — it is McDonald's.
Arlt bought his first franchise in 1980 in Lake Havasu City, Ariz., followed by one in Needles, Calif. Transplanting his family from Orange County, Calif., to the middle of nowhere called for sacrifices in comfort and lifestyle.
He recruited his wife and children to work alongside him and the business became a family endeavor. In 1985, seeing the potential for growth in Las Vegas, he bought two more restaurants and moved his family again.
Eldest daughter Theresa, 48, said "we were raised with ketchup in our blood." Both Theresa and her youngest brother, Eric, 41, are now owner-operators themselves. Their three siblings work in different roles within the corporation and Theresa's son continues the family tradition as a manager at one of the restaurants.
Theresa and Eric learned the business from the ground up as crew members, then became shift managers after high school. Theresa received a degree from Arizona State College in business and communications. Eric went to flight school and earned a pilot's license. But neither could resist the pull of the family business.
"A lot of people might not go into McDonald's thinking of it as a career," said Theresa. "But once they get in —they love it and they want to go up —they realize what a great future they can have."
The ever-changing and expanding McDonald's menu is a continuous challenge for the restaurateurs. McDonald's removed all trans fats in 2008 and in 2012 instituted the posting of nutritional content information. The recent move to serve antibiotic-free chicken and healthier happy meals are all a good idea, Arlt said.
In a recent Morgan Stanley survey published in Forbes magazine, a significant percentage of participants reported they do not trust the quality of the McDonald's food and that the brand uses too many artificial ingredients.
All three owners dispute those statements and agree that McDonald's needs to do a better job of advertising the quality of the food in order to change the public's perception.
"People don't realize what McDonald's does — they serve 100 percent beef without fillers — and use only real eggs," Arlt said. "They don't use (a chemical) whitewash for lettuce (to prevent browning) — they don't use that stuff."