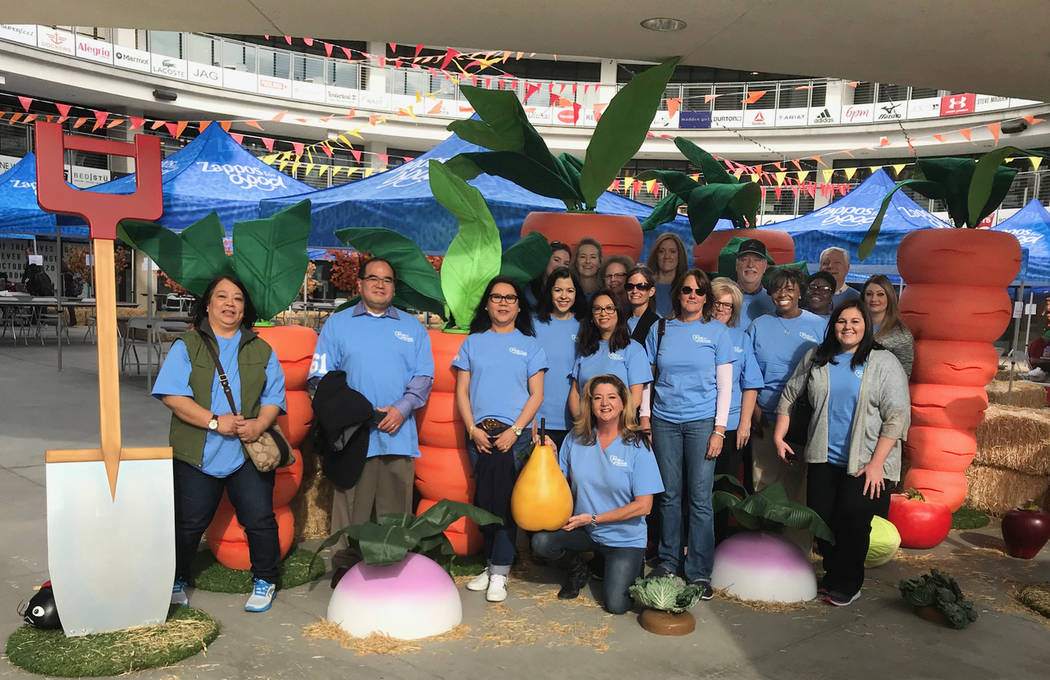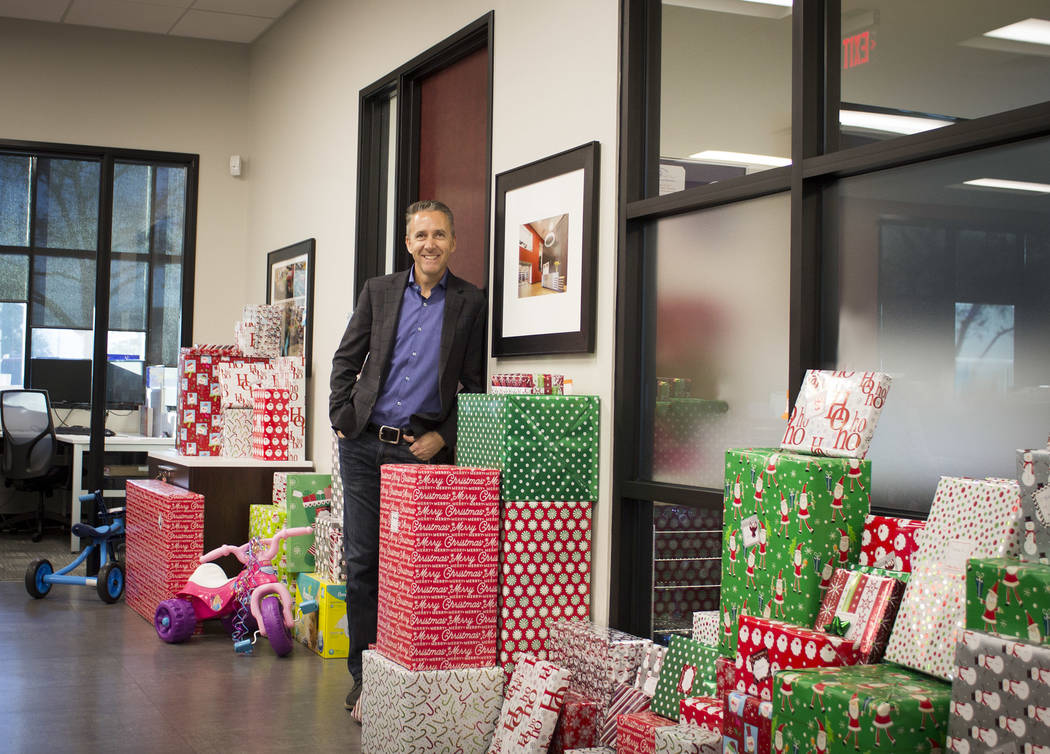 Bank of Nevada helps school kids with business plan for farmers market
More than 30 Bank of Nevada employees assisted students from dozens of elementary, middle and high schools in the Clark County School District during a large farmer's market in November in downtown Las Vegas.
This farmer's market, however, was a unique experience that featured only produce that was grown and harvested by CCSD students in their school gardens. Green our Planet, a nonprofit organization, has placed more than 100 school gardens in CCSD schools and also provided the Science, Technology, Engineering and Math (STEM) curriculum to help teachers utilize these gardens as teaching tools. Students learn about health and nutrition, reading and writing. For many students, this is the first time they have ever worked in a garden or had the hands-on opportunity to grow their own food.
As part of a pilot program with Green our Planet, Bank of Nevada employees visited several schools prior to the November farmer's market to educate students on the importance of creating a business plan. On additional visits by Bank of Nevada representatives, students revised their original business plans, gained a better understanding on determining profit and loss, and were encouraged to create additional revenue streams by selling crafts along with produce. In many ways, students were offered insight into the kinds of decisions small business owners have to make every day and students received life-lessons for their future.
All the money earned by each individual school at the farmer's market is reinvested into their school's garden program.
Findlay Automotive supports local chapter of American Red Cross
Findlay Automotive Group recently gave a check for $35,000 to the American Red Cross, Southern Nevada Chapter executive director Scott Emerson during ceremonies for the grand opening at Subaru of Las Vegas in the southwest valley.
The donation was the single-largest ever given by the automotive giant that has been based in Southern Nevada since 1961.
"It's most definitely a significant donation," Emerson said. "Findlay Automotive Group really embodies the Share the Love culture of Subaru. Findlay doesn't just talk the talk. They walk the walk, too."
Findlay's long-standing commitment to the community has been evident since the company's creation. Company founder Pete Findlay insisted that the practice be a part of the company business model.
Emerson said The American Red Cross has been in Southern Nevada for 100 years.
"We celebrated 100 years in Las Vegas," he said. "We are the longest-running charity in Southern Nevada and Findlay Automotive Group understands that the American Red Cross is important to having a strong community."
Unfortunately, home fires in Southern Nevada are a common occurrence.
"We go to a home fire to help the residents every 18 hours," Emerson said. "That's more than one a day and many of the people who are affected are first-generation (Las Vegans). Many don't have friends or family, so it's up to us to help get them back on their feet."
Findlay Automotive Group Chief Financial Officer Tyler Corder is the chairman of the board for the American Red Cross in Southern Nevada.
"The Red Cross response to the Oct. t shooting was tremendous." Corder said. "They immediately supplied 450 units of blood to local hospitals, which was instrumental in saving lives. The day after the shooting the Red Cross mass casualty unit arrived in Las Vegas and was instrumental in organizing the Family Assistance Center, and also began providing mental health and spiritual counseling to those affected by the tragedy. In times of crisis the Red Cross always is there to help. We are very proud to support the efforts of the American Red Cross."
DC Building Group adopts families for holidays
Las Vegas-based DC Building Group adopted families this year through Nevada Childhood Cancer Foundation for the holidays.
"Nevada Childhood Cancer Foundation is an important organization in the community and has always held a special place in DC Building Group's heart," said CEO of DC Building Group Shawn Danoski. "We feel honored to partner with NCCF for the holidays as the foundation has given so much back to the community. Now we can do the same for them."
Each year NCCF adopts multiple families in the community that have been financially devastated by their child's illness and the medical costs that come with it.
DC Building Group is a general contracting firm, and is is licensed in numerous states across the country with a focus on the Western U.S.