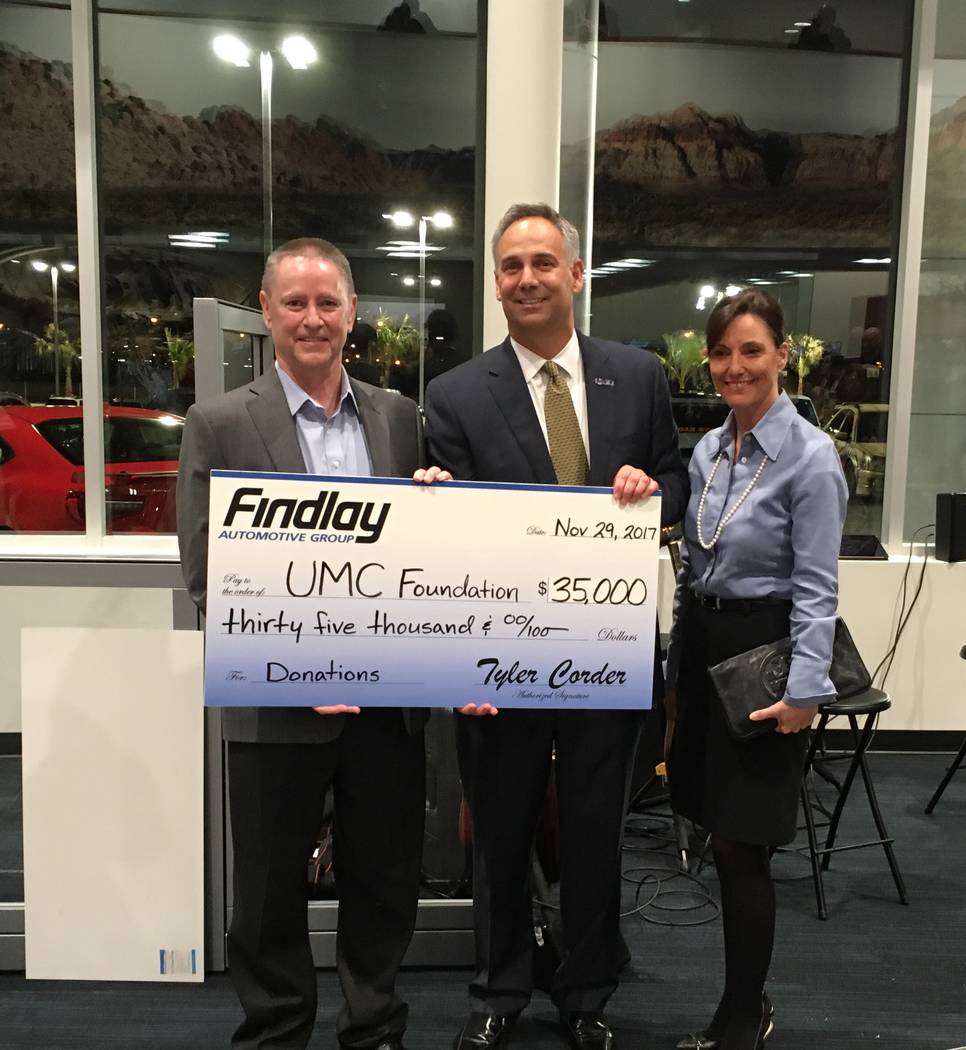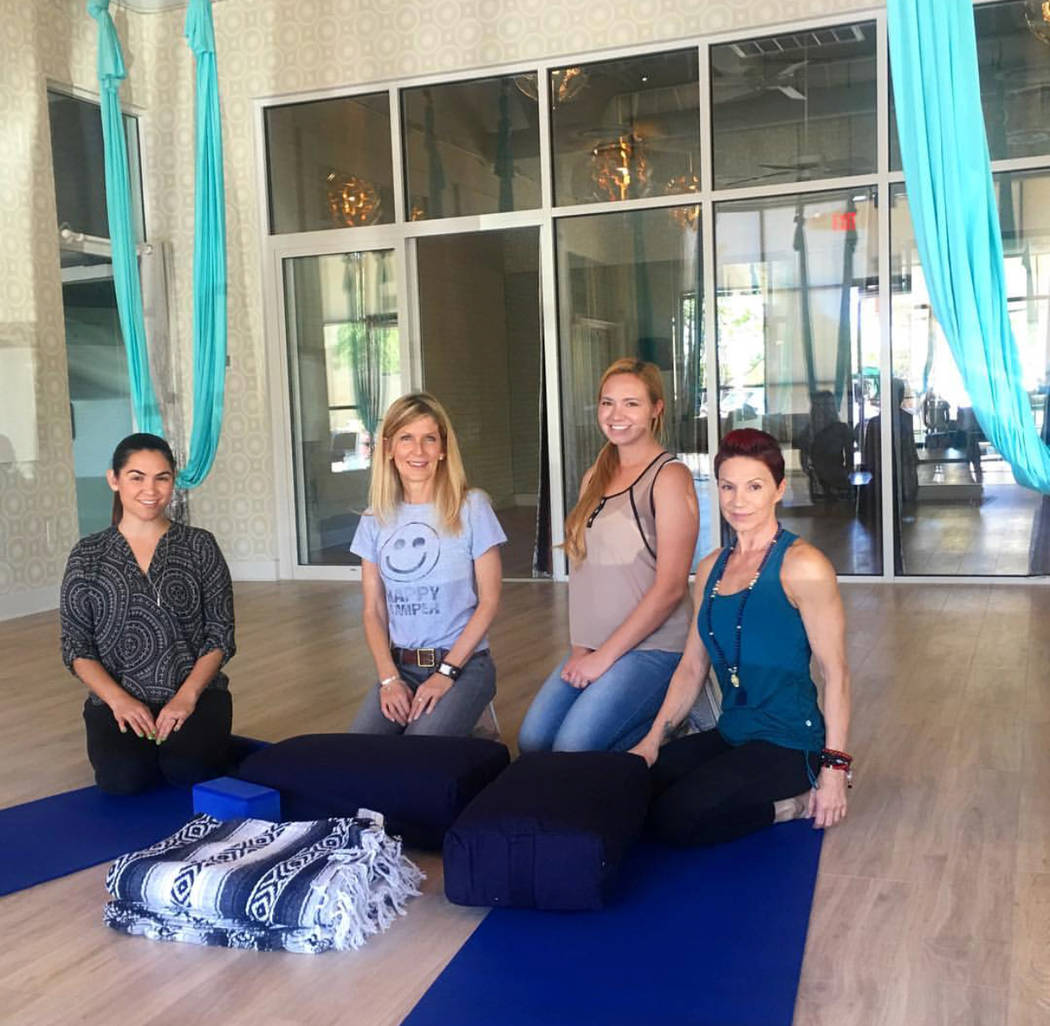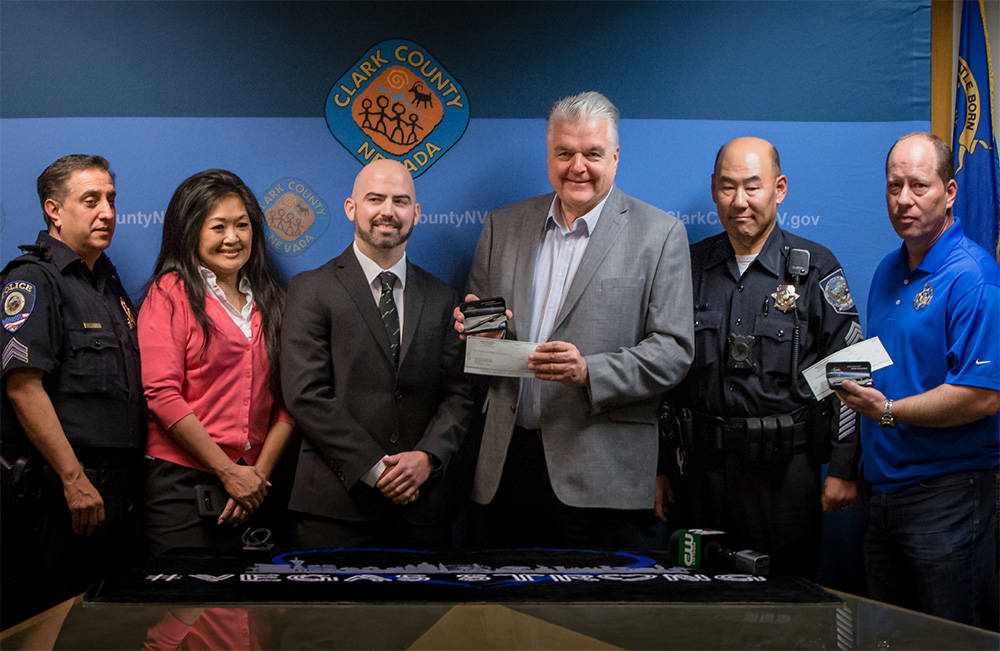 Construction vs. Cancer set for Feb. 10
Southern Nevada's leading construction and heavy equipment firms will welcome hundreds of valley families to the first annual Construction vs. Cancer event with the American Cancer Society on Feb. 10 from 10 a.m. to 2 p.m. at Symphony Park. The event offers pediatric cancer survivors and their supporters, the chance to operate "yellow iron" — heavy equipment — with an assist from professional operators. Many of Southern Nevada's largest construction and mining companies have stepped forward to underwrite the event which raises funds to provide programs and services for individuals with all types of cancer and to fund cancer research.
World-renowned entertainer Criss Angel will make an appearance, and be given the American Cancer Society Compassionate Heart Award, presented by Barrick, for his tireless dedication to advancing cancer research. The Las Vegas entertainer will receive the award during special ceremonies.
Known for large scale construction and heavy equipment, Las Vegas Paving took a leadership role in the launch of the event, and was soon joined by Nevada's leading heavy construction firms to establish an experience for children of all ages. A website supporting the event can be found at constructionvscancer.org.
"One of the best parts of our job is any time a child walks near one of our sites and looks with amazement at all the activity and equipment," said Lori Mendenhall, of Las Vegas Paving. "We are delighted to participate in this inaugural event, which will be a memorable experience for children and adults alike."
Sponsors and ticketholders are "hard hats" for the day, helping operate heavy construction equipment at this family event. More than 2,000 big and little construction "operators" are expected to attend this unique fundraiser for The American Cancer Society.
For more information, contact Denise Keegan at Denise.Keegan@cancer.org or call 702-891-9007.
Findlay Automotive donates $35,000 to UMC Foundation
The University Medical Center of Southern Nevada, which played such an important role during the tragic events of Oct. 1, received a $35,000 donation from Findlay Automotive Group.
UMC is the home of Nevada's only Level 1 Trauma Center; a vital part of the city especially with the occurrence of the shooting that resulted in the deaths of 59 and the injuring of hundreds.
During the check presentation Findlay Automotive Chief Financial Officer Tyler Corder spoke about the outstanding performance of staff at UMC. Corder noted that every victim of the shooting who arrived with a pulse was stabilized and has since survived.
The donation was given through UMC Foundation during the grand opening of Subaru of Las Vegas in southwest Las Vegas on Nov. 29.
UMC is a nonprofit 501c3 charitable organization. It is the sole fundraising arm of University Medical Center of Southern Nevada. UMC Foundation generates private financial and community partnership assets to support UMC's extraordinary level of care.
"On behalf of the UMC and the UMC Foundation we would like to express our appreciation to Findlay Automotive Group for its generous support for UMC," said Mason VanHouweling, UMC CEO.
"Thanks, too, for your recognition of UMC's response to the tragic events of Oct. 1. We are very proud of the many talented and dedicated staff members who cared for those impacted by this tragedy and we thank Findlay Automotive Group for honoring their service to our community in its moment of greatest need."
Kids get yoga mats
Sunshine Nevada Organization donated children's yoga mats and equipment to Absolute Balance for their kid yoga classes.
Fisher Space Pen gives to victim funds
Fisher Space Pen Co., a local, family owned company based in Boulder City, presented checks of over $5,000 each to The Las Vegas Victims Fund and The Injured Police Officers Fund of Nevada. The funds represent profits from the sale of its new special edition pen displaying the #VEGASSTRONG hashtag to honor and support the victims, families, first responders and all those affected by the Oct. 1 tragedy at the Route 91 concert in Las Vegas.
Zavala Harris Fund supports Unmanned Aerial Systems program
The College of Southern Nevada Foundation is proud to announce the generous support of the Zavala Harris Charitable Fund to support the up-and-coming Unmanned Aerial Systems training program.
The combined gift includes $25,000 to support the new program, which is expected to start in fall 2018, pending approval from the college's accrediting body. The charitable trust also provided three $10,000 scholarships for three of the program's first students.
The Zavala Harris Charitable Fund supports education and technology programs that enrich U.S. communities and promote advancement. The fund is particularly interested in backing tangible projects that have a true impact on communities, by developing a bridge of critical resources that can connect the right individuals with the right opportunities.
To obtain the scholarship, students must be residents of Nevada, an engineering technology major pursuing an emphasis in UAS design, attend full time (12 credits per semester), and write an essay about how unmanned technology will benefit the workforce and economy. The scholarship will cover each student's full-time attendance as well as textbooks and other education related expenses.
"We are grateful for the Zavala Harris Charitable Fund's support of this program which is so important to the advancement of the Nevada economy," said CSN President Michael D. Richards. "Unmanned aerial systems will soon be intertwined into the majority of industries, including entertainment, telecommunications, utilities and more. I cannot think of a better way to help our region advance in this area than to invest in the program and help fund students' education so that they do not have to work while engaged academically in this intensive program."