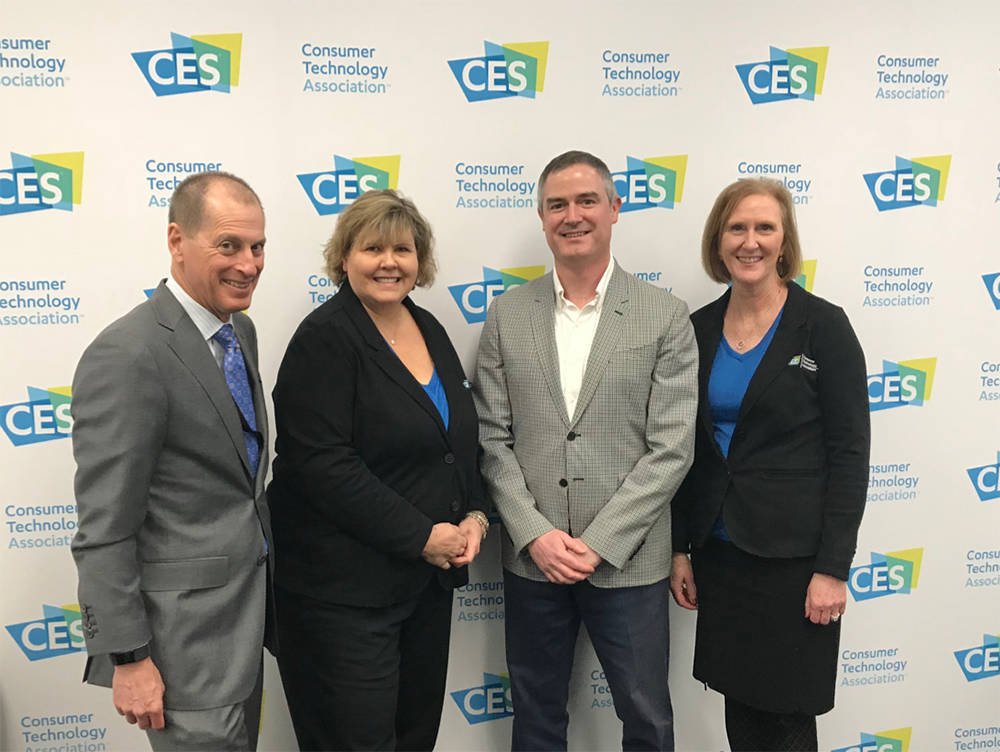 Consumer Technology Association donates $50,000 to police foundation
The Consumer Technology Association provided a $50,000 gift to the Las Vegas Metropolitan Police Department Foundation during CES 2018 held at the Las Vegas Convention Center.
The Las Vegas Metropolitan Police Department Foundation was established in 1999 as the nonprofit arm for the Las Vegas Metropolitan Police Department. The Foundation's mission is to raise funds to support LVMPD programs. Donations are directed to initiatives including updated equipment for the department; advanced officer training; support for the families of fallen officers; higher education scholarships for children of officers; and Every 15 Minutes, a program which aims to reduce traffic fatalities by educating new teen drivers on the safest ways to travel the roads.
Bank of America invests $200,000 in Junior Achievement of Southern Nevada
Bank of America has announced Junior Achievement of Southern Nevada as its 2017 Neighborhood Builder. The nonprofit is being recognized for its work in providing hands-on financial literacy curriculum to young people, which in turn, contributes to future economic and social progress in Southern Nevada.
Through Neighborhood Builders, the bank provides nonprofits with a unique combination of leadership development (for the executive director and a developing leader in the organization), $200,000 in flexible funding, a network of peer organizations across the U.S. and the opportunity to access capital in order to expand their impact in the Las Vegas community.
"Nonprofits like Junior Achievement of Southern Nevada are instrumental to address critical community needs and strengthen the economic health of Las Vegas," said Al Welch, Las Vegas market president, Bank of America. "Neighborhood Builders is just one example of how we deploy capital in communities and build cross-sector partnerships in order to advance economic and social progress, as part of our approach to responsible growth. We certainly share Junior Achievement's vision of kick-starting personal financial health and growth for the next generation."
"We are overwhelmed with gratitude for the funding and support from Bank of America's Neighborhood Builder program as this grant is a huge win for Junior Achievement programs that serve students throughout Clark County," said Michelle Jackson, president of Junior Achievement of Southern Nevada. "Students are at the heart of what Junior Achievement strives to accomplish and with this support we will be able to fund a number of financial literacy programs in order to better prepare future generations to navigate the global economy."
Junior Achievement of Southern Nevada Inc. was founded locally in 1996. Since its inception, the nonprofit has impacted more than 330,000 students and, today, reaches over 20,000 students annually throughout Clark County.