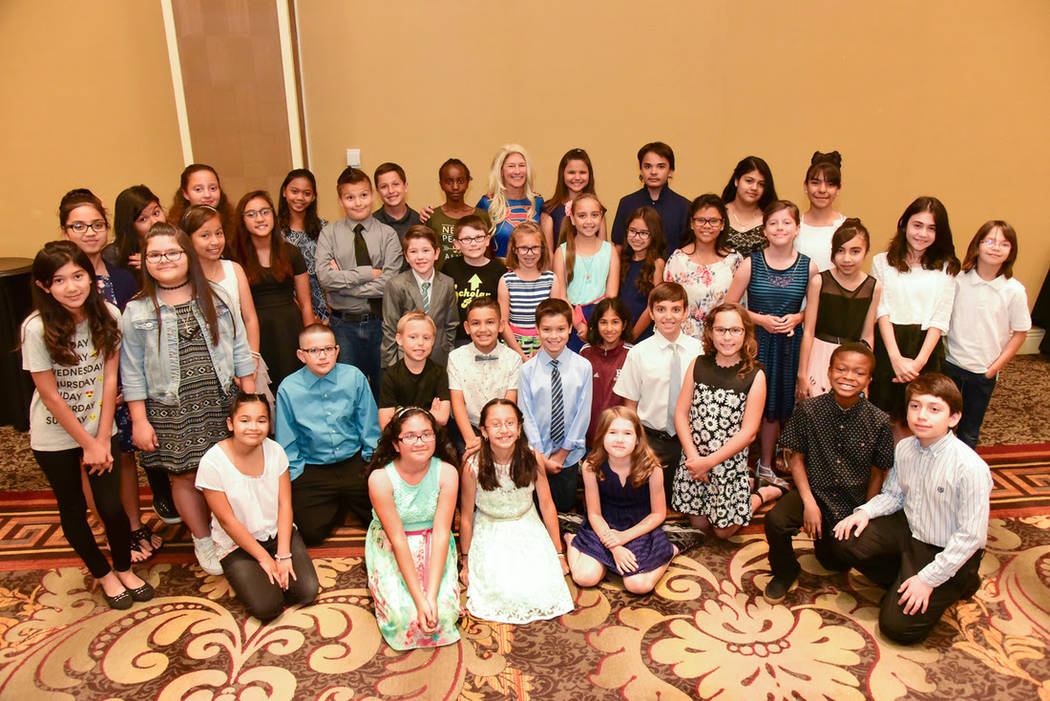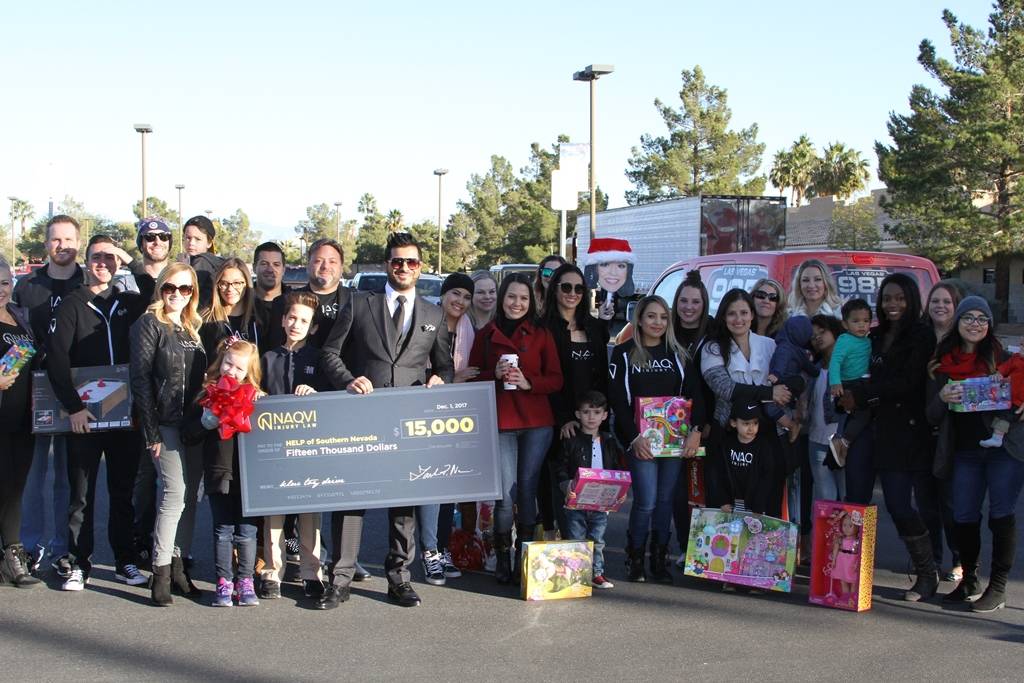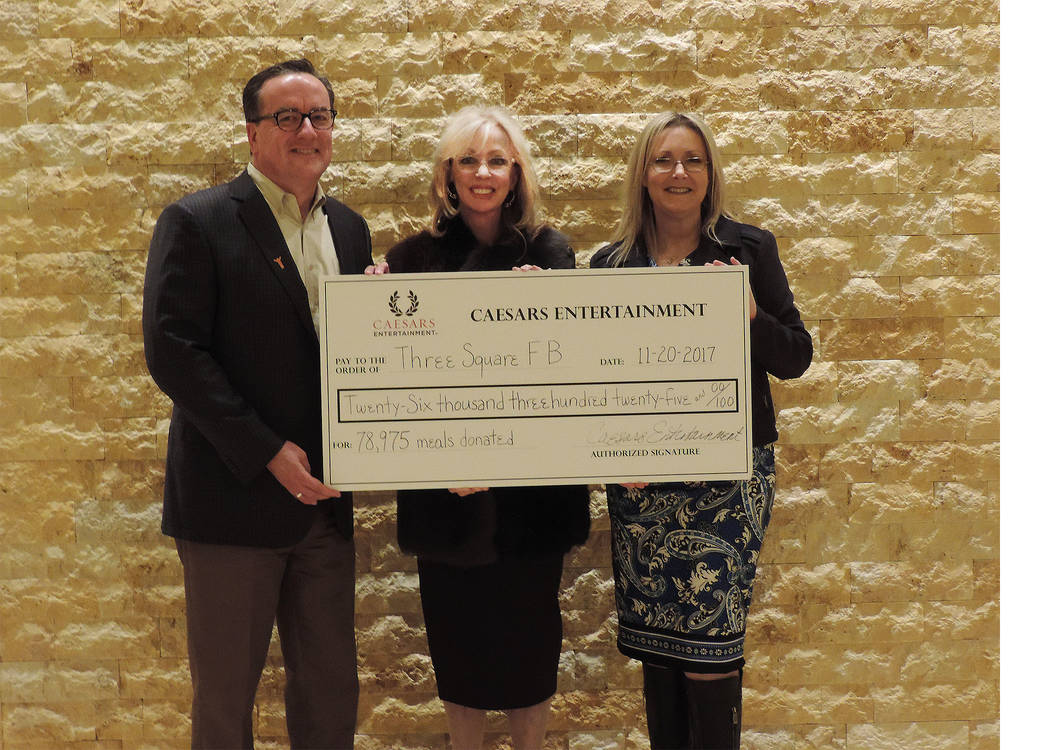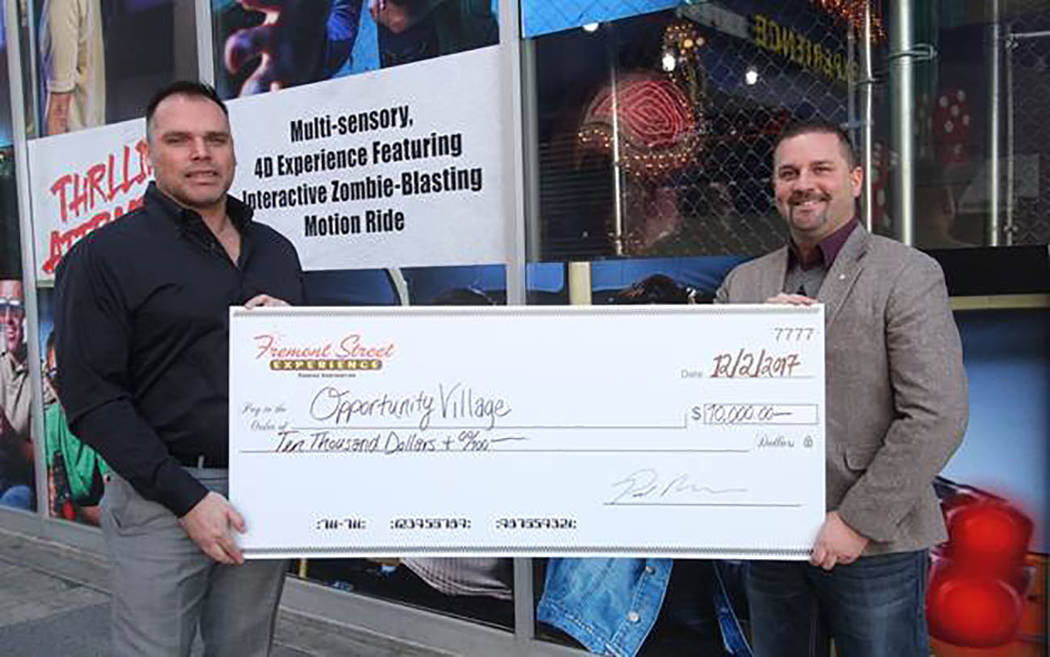 Rogers foundation accepting applications for grants
The Rogers Foundation, is now accepting online applications for $75,000 in new arts and education grants. Grant opportunities for K-12 schools in Clark County and community organizations in concert with these schools are available in three focus areas: Gift of Imagination, Gift of Knowledge and Gift of Assurance. Each focus area will award up to $25,000. Grant applications are now available on The Rogers Foundation website, therogers.foundation, through March 23 at 11:59 p.m. Recipients will be announced at the end of May.
"Our mission is to help kids succeed in their educational goals. With that in mind, we proudly support education institutions and educators who are fully committed to helping prepare students to succeed. We know there are plenty of people and organizations out there that share our vision and have creative ideas and solutions but may lack resources," said Beverly Rogers, chairman of the board for The Rogers Foundation. "We encourage educators, schools, nonprofit and community groups in Southern Nevada to explore our grant opportunities and submit their most compelling ideas and programs."
The Rogers Foundation is dedicated to supporting institutions, programs, initiatives and educators that transform the lives of children in Southern Nevada through arts and education. To that end, The Rogers Foundation will accept grant applications for support in a number of areas including arts and music programs in Southern Nevada schools; support for specific needs at local schools with significant English language learner populations; support for programs or initiatives that focus on STEM; supplement funding for high school or college entrepreneurship programs; establish funding for mentorship programs and technology; furnishings; additional educators; or support staff (for direct student assistance only) as well as other areas.
The Rogers Foundation works with Grantwell, a program within the Greenspun College of Urban Affairs at UNLV, to evaluate and make funding recommendations for these education focused grants. Interested applicants may also find the grant proposal resource guide and budget worksheet helpful.
In addition to the grants, The Rogers Foundation is accepting applications for college scholarships, available to local high school seniors. Those interested in scholarship opportunities are urged to apply as soon as possible to meet the Feb. 2 deadline. A total of 11 Rogers Achievers Scholarships will be given away, ranging from $20,000 to $100,000, and the money is valid toward educational costs at any college or university in the United States. Additionally, The Rogers Foundation is giving out a minimum of 12 full-ride scholarships to Kentucky Wesleyan College, an institution many of Jim Rogers' family members attended that also features one of the top arts programs in the area.
The Rogers Foundation is a 501(c)(3) nonprofit organization based in Las Vegas. Founded in 2013 by James E. and Beverly Rogers, The Rogers Foundation awards scholarships to individual students in Southern Nevada and grants to educational institutions, artists and organizations that support the arts in Southern Nevada.
Naqvi Injury Law gives $15,000 To HELP of Southern Nevada
Naqvi Injury Law kicked off the holiday season with a $15,000 donation to HELP of Southern Nevada during the annual 98.5 KLUC Toy Drive with Chet Buchanan. The gift was given on the second day of an 11-day drive to raise money and gift donations for the Las Vegas based nonprofit.
"We have been grateful to participate in this Toy Drive for several years, both as a sponsor and a donor," said Farhan Naqvi, managing partner of Naqvi Injury Law. "It is inspiring to be a part of a program that does so much for families in Southern Nevada. It is one of the largest fundraising events in the city and impacts thousands of lives."
This year, the firm donated dozens of toys, bicycles and helmets for underprivileged children in addition to the $15,000 donation. "This is our community, and we want to help make it the best it can be," Naqvi said. "I believe so much in this effort that I reached out to our friends and fans both publicly and privately to join us in supporting the Toy Drive. It is an incredible effort for a truly deserving organization."
HELP of Southern Nevada serves tens of thousands of clients each year. The services HELP provides assist low-income families, homeless teens and adults among other individuals, to become more self-sufficient through direct services, trainings and referrals. Programs available include Shannon West Homeless Youth Center, Emergency Resources Services, Framing Hope Warehouse, Weatherization, Work Opportunities Readiness Center, Holiday Assistance and Homeless Services.
Naqvi Injury Law was founded in 2008 by Farhan Naqvi, an award-winning personal injury attorney. In the 2017 "Best of Las Vegas" Readers Poll, the Las Vegas Review-Journal named the firm a Gold Winner in a record-setting three categories: Best Personal Injury Lawyer, Best Law Firm and Best Customer Service. Farhan Naqvi has received the highest possible rating of AV Preeminent from Martindale Hubbell, and holds an Avvo "Superb" rating. For more information, visit http://naqvilaw.com.
Caesars Entertainment funds approximately 79,000 meals
Through Nevada Public Radio's (NVPR) annual fall membership campaign, Caesars Entertainment and NVPR members went the extra mile to help food insecure Southern Nevadans by raising funds equivalent to approximately 79,000 meals. The funds are directed to Three Square Food Bank which provides wholesome food to hungry people in hundreds of neighborhoods across four Southern Nevada counties.
Individuals who made a membership pledge of $100 or greater had the option to select the "social good" premium in lieu of receiving NVPR-branded thank-you gifts. Nearly 1,500 new and renewing members selected this option and Caesars Entertainment funded the equivalent of 78,975 meals to Three Square Food Bank, Southern Nevada's only food bank providing food assistance to the residents of Lincoln, Nye, Esmeralda and Clark Counties.
"Southern Nevada needs organizations like Nevada Public Radio and Three Square Food Bank, whose leadership meets the essential needs of our community," said Jan Jones Blackhurst, executive vice president of public policy and corporate social responsibility for Caesars Entertainment. "Caesars Entertainment remains committed to supporting these groups as they achieve their goals for a better Nevada, and we appreciate the members of the public whose pledges helped make this donation possible."
"On behalf of Three Square and the many families we feed, a very warm and humble thank you to the generosity of Nevada Public Radio members and Caesars Entertainment," said Brian Burton, president and CEO of Three Square Food Bank. "By accepting the invitation from Caesars Entertainment in lieu of thank-you gifts, NVPR members have directly and positively helped their neighbors in need."
"Nevada Public Radio is so powerful when we can act as a connecting point. We can amplify the compassionate investment of Caesars Entertainment in funding meals for Three Square Food Bank. That means our listeners have a better understanding of the needs that exist in their community and are inspired," said Jerry Nadal, Cirque du Soleil senior vice president, Resident Show Division Worldwide and NVPR board chair. "We also demonstrate that when listeners choose to act first and make a personal investment they unlock those corporate philanthropic dollars and decisions going forward. It makes me very proud to see the collaboration of NVPR, Caesars Entertainment and Three Square Food Bank having tangible impact and igniting the philanthropy of our community."
Skye Canyon's $15,000 donation supports the More Space! message
Skye Canyon, the 1,700-acre master-planned community in northwest Las Vegas, presented the Southern Nevada Bicycle Coalition with a $15,000 donation in celebration of Giving Tuesday. The contribution is to support the nonprofit's More Space! Keep it Safe, Nevada public awareness campaign that has a goal of achieving zero collisions between motorists and pedestrians or cyclists.
As part of its donation, Olympia Cos., developer of Skye Canyon, included the use of its billboard on the south Interstate 15 Interstate, north of the St. Rose Parkway exit. The location is expected to enable the More Space! message to reach 2 million motorists in a one-month period.
The donation makes Skye Canyon a gold-level sponsor of the More Space! initiative and funds will be used to educate drivers of Nevada's 3-Feet Passing law and remind cyclists and pedestrians about road safety.
"Pedestrian and cyclist safety is a priority for Skye Canyon, which is why we included bike lanes and working trials throughout our community. Supporting the More Space! initiative is a way for us to expand on our community's values and have a positive impact on Las Vegas," said Chris Armstrong, vice president of development of Olympia Cos., who is an avid cyclist. "Along with the Coalition, we want to see Las Vegas as one of our country's top "bike-friendly" cities."
Since its 2016 opening, Skye Canyon has served many Las Vegas nonprofits through its Skye Serves program.
"The More Space! initiative was created to save lives, and gifts like the one from Skye Canyon make it possible for the SNVBC to do that," said Keely Brooks, president of the SNVBC. "The No. 1 reason why people don't cycle is that they don't feel safe. This donation will be used to educate the public on road safety and provide cyclists with the confidence to ride their bike in Las Vegas."
According to the National Highway Safety Administration, Las Vegas has the third-highest rate of bike fatalities per capita in the U.S. Nevada's 3-Feet Passing law (NRS 484B.270) states that motorists passing a bicycle must move into an adjacent lane to the left, if possible. If not, the motorist must pass with at least three feet of space between the vehicle and the bicycle. The law went into effect Oct. 1, 2011. Motorists may be charged with reckless driving if they are at-fault in any collision with a bicyclist or a pedestrian. Penalties include a fine with or without a driver license suspension. (NRS 484B.280).
Fremont Street Experience donates $10,000 to support Opportunity Village
On Dec. 5, Fremont Street Experience, the five-block entertainment district in historic downtown Las Vegas, presented Opportunity Village with a check for $10,000 in honor of the 13th annual Las Vegas Great Santa Run. With the donation, Fremont Street Experience will contribute to the ongoing efforts to improve lives of more than 2,000 Southern Nevada residents with intellectual disabilities and the families who love them.
"Fremont Street Experience has always enjoyed hosting events that bring the Las Vegas community and our visitors together," said Paul McGuire, chief marketing officer for Fremont Street Experience. "We're thrilled to be able to donate to a great organization such as Opportunity Village as they continue to improve the lives of individuals with intellectual disabilities and it's an honor to give back and help make a positive impact in the Las Vegas Valley."
More information about Opportunity Village and the Las Vegas Great Santa Run can be found online at LasVegasSantaRun.org. For more information about Fremont Street Experience, visit vegasexperience.com.
JAG Nevada to hold annual Career Clothing Drive for students
Jobs for Nevada's Graduates (JAG Nevada), a statewide high school dropout prevention and work preparation program, is helping its students make a stellar first impression in front of prospective employers by hosting its second annual Career Clothing Drive.
Through Jan. 31, JAG Nevada is collecting new and gently used professional clothing of all sizes for male and female high school students in grades 10-12. Items needed include: pants, dress shirts, ties, blouses, skirts, dresses, shoes, sweaters/cardigans, jackets, jewelry, underwear (new only), and socks (new only).
"In addition to teaching workplace and leadership skills, JAG Nevada works tirelessly to remove barriers that prevent our students from reaching graduation, one being employment," said JAG Nevada Executive Director Rene Cantu. "Oftentimes, many of our students have to make the tough choice between working to provide for their families or attending classes. We work with community businesses to provide part-time employment opportunities that allow our students to continue their studies and unlock future pathways to success."
In addition, clothing and items collected will be used at the JAG Boutique at JAG Nevada's annual Career Development Conference, which will be held in the spring. Student competitors from JAG programs across Nevada take part in individual and group competitions focusing on employability skills, critical thinking, Quiz Bowl, problem solving, Chapter Displays and PowerPoint presentations. A college/career fair and a variety of workshops round out the conference.
"In addition to the competitions at the JAG Career Development Conference, students will have the opportunity to shop at the JAG Boutique, where all clothing and items are free," Cantu said.
Drop off locations for the JAG Nevada Career Clothing Drive can be found at JAGNV.org.
Businesses interested in making a bulk donation or to host an in-house company drive, contact Marcus Sherfield at msherfield@jagnv.org.
JAG Nevada is a dropout intervention and work readiness program. Through programs, high risk students graduate on time, but prepared for life after high school and equipped with the practical skills necessary to be successful in the workplace, or to enroll in post-secondary education or the military. Currently serving more than 3,059 Nevada high school students in 54 programs in 43 high schools in 12 Nevada counties, JAG Nevada was launched by Nevada Gov. Brian Sandoval in bipartisan partnership with the Nevada State Legislature to help increase Nevada's high school graduation rates.
Delta Dental donates $10,000 to Volunteers in Medicine of Southern Nevada
The Delta Dental Community Care Foundation has awarded a $10,000 grant to Volunteers in Medicine of Southern Nevada (VMSN) to help improve access to oral health.
The Delta Dental Community Care Foundation is the philanthropic arm of Delta Dental Insurance Co. and its affiliated companies, which provides dental insurance to nearly 36.5 million people, including 95,000 in Nevada. The grant will aid in the purchase of consumable and non-consumable dental supplies in order to service increasing numbers of dental patients.
"As a leader in the dental industry, we take seriously our duty to reach out to communities to help improve access to dental care," said Kenneth Yale, DDS, JD, senior vice president and chief clinical officer of Delta Dental. "We are pleased to further extend the ability of clinics and organizations already providing dental care to those in need who might otherwise go without due to financial barriers."
"Quality dental care is crucial to overall health, and Delta Dental's incredibly generous donation will allow Volunteers in Medicine of Southern Nevada to ultimately treat more Southern Nevadans in need," said Dr. Florence Jameson, VMSN's founder and president.
One hundred percent of Volunteers in Medicine of Southern Nevada's patients are medically underserved, low-income residents of Southern Nevada. The clinic has a growing network of volunteer medical/nonmedical staff who together donate more than 45,000 hours per year.