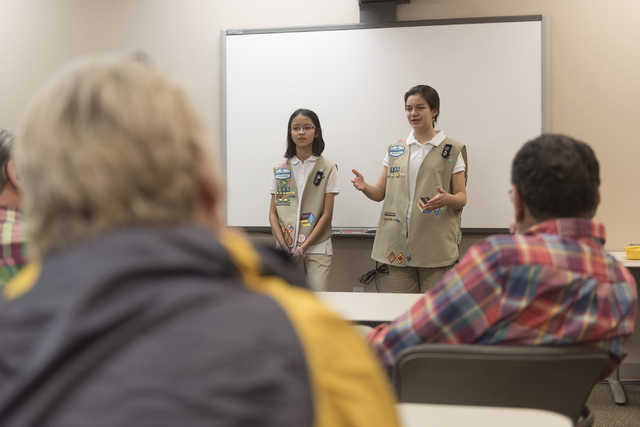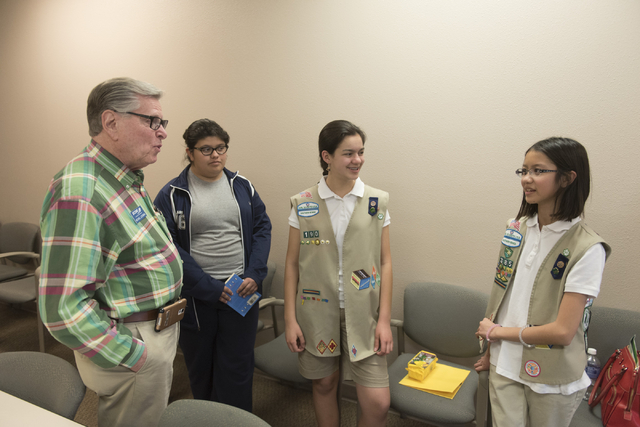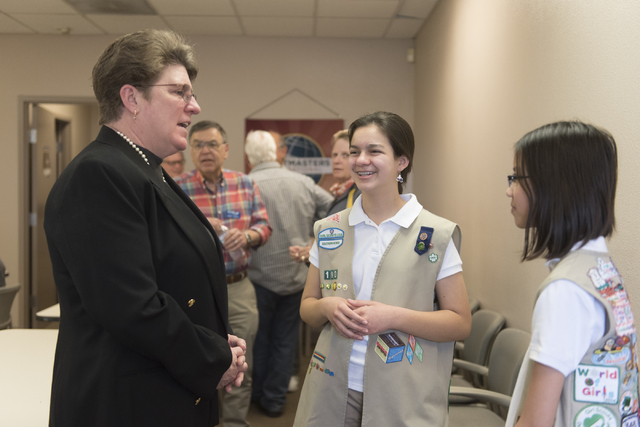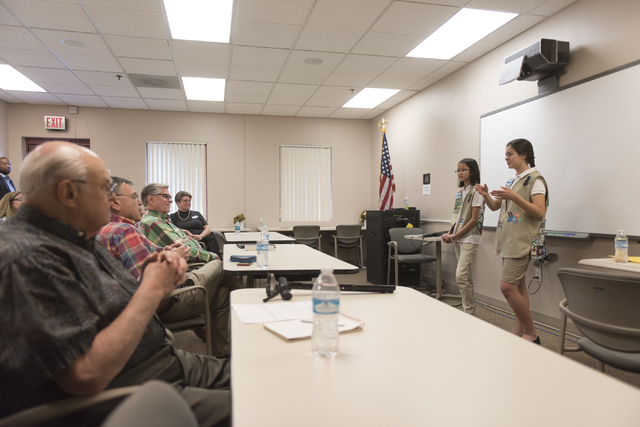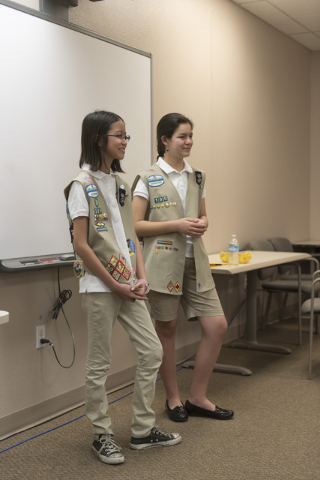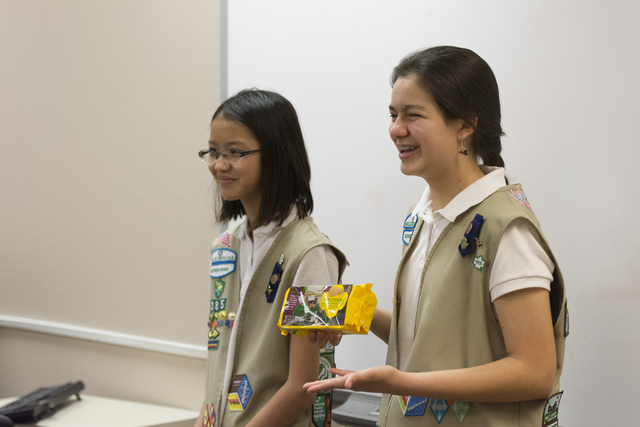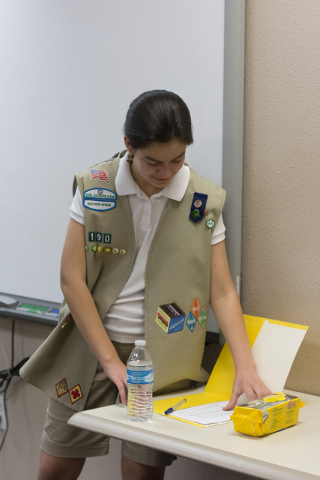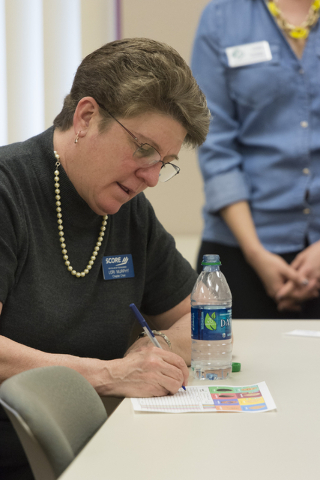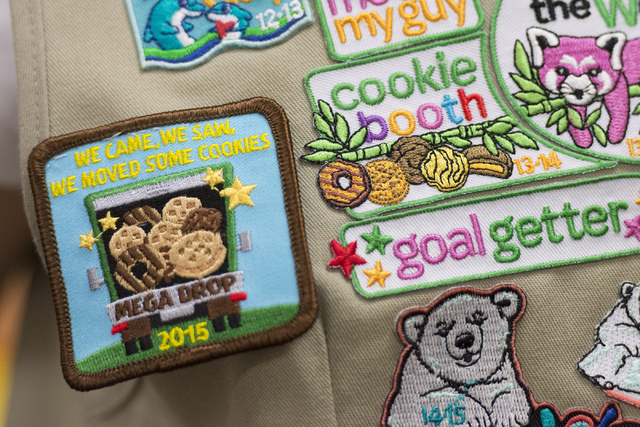 On a Friday afternoon at the Urban Chamber of Commerce, two members of the Girl Scouts of Southern Nevada took questions about their business from associates at SCORE Las Vegas, a nonprofit volunteer business mentoring service.
What were the 12- and 13-year-olds selling?
Cookies of course.
As early as 1917, Girl Scouts began selling cookies as a way to finance troop activities.
The group now offers nine cookie flavors — including Thin Mints, Caramel deLites and Peanut Butter Patties — across the country from January until March.
This year, the Girl Scouts of Southern Nevada decided to take what their 11- to 18-year-old members learn while selling cookies one step further with the launch of its "CEO in Training" program.
"We teach them about business ethics, financial literacy, marketing, public speaking and presentation skills," said Linda Bridges, vice president of marketing and communications. "It's important to develop these skills early so they can take them to high school, college and onto the workforce. Once they're comfortable and well-versed in business, they'll be comfortable in many other facets of their life."
Through workshops and training sessions, Girl Scouts work on their presentation skills before they're ready to practice in front of local businesses and organizations.
Bridges said the program schedule surrounds product sales for the organization, which kick off in November as nuts and magazines roll out and continue until the end of cookie season in April.
"We want them to get introduced to entrepreneurs and see what it was like for them to start their businesses," she said. "It's important for our Girl Scouts to see what kind of ambition it takes from companies that have been around for decades as well as those that are newer."
Helix Electric and the University of Nevada, Las Vegas (UNLV) are two of the 10 Las Vegas-based organizations that participate in the Girl Scouts of Southern Nevada's "CEO in Training" program.
"Any company of any size can participate," Bridges said. "I want to introduce our girls to a wide range of industries and company sizes so they see what's available."
Kalen de la Garza, 13, said the "CEO in Training" program prepared her to present in front of SCORE.
"There are a lot of girls who want to go into business and this is definitely a great program to be in," she said. "Even though I'm planning on going into the field of medicine, this has still opened the door of opportunity for me and business will be involved in my career."
De la Garza said the number one thing Girl Scouts need to have while selling cookies is people skills.
"Each troop sets up booths at grocery stores and does door-to-door sales so we're constantly using people skills, which will definitely help us in high school and college," she said.
Isabella Ho, 12, said the program has brought her out of her shell. "I've learned business and people skills while becoming more outgoing and not being as shy," she said.
SCORE Las Vegas Chapter Chair Lori Murphy said the "CEO in Training" program is a perfect opportunity to introduce presentation and public speaking skills at a young age.
"I don't think young people today have as many opportunities as my generation did to earn money on their own so this is an important opportunity to learn how to collect money and manage it while carrying the workflow and delivering on their promises," she said. "It's a great way to give them insight about what it takes to run a business."
Bridges said 25 Girl Scouts are enrolled in the program and she hopes it continues to evolve in the future.
"Our short-term goal is to get more companies involved," she said. "I want the program to establish partnerships with these companies down the road so our girls can have internship opportunities and career opportunities down the road."