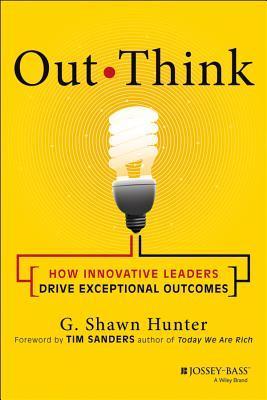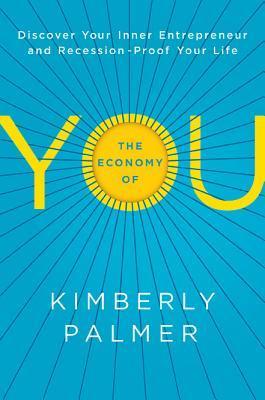 "Out Think: How Innovative Leaders Drive Exceptional Outcomes" by G. Shawn Hunter (Jossey-Bass, $24.95).
Imagination, ideation and innovation aren't buzz words. They're the core of the intellectual capital required to grow any business. Inquisitiveness and inquiry, other "I" words, grow intellectual capital. The first drives the what of creativity; the second the how.
Curiosity deals with exploring what we don't know. It pokes and pries with a purpose. That purpose is learning — which leads to continuous improvement (i.e. imagination, ideation and innovation). When running a business, management and employees tend to get caught up in the what's-happening-now zone. In that narrow-view zone, convergent thinking also develops; this makes it difficult to broaden outlook and explore new ideas and approaches.
When the organization's mindset shifts to "what do we need to do today in order to grow," questioning of today's methods and processes integrates seamlessly into the daily routine. Divergent thinking begins; it becomes a way to shift perspectives, share knowledge, discuss alternatives and build for tomorrow every day.
Additionally, people will look outside the organization for information and inspiration as they search for possibilities. They realize that a growth-centric business has no intellectual borders. This accelerates their learning and contributions. As a result, the individuals and the firm redefine their edge. No one fails; they learn — and share.
The growth organization flattens as people communicate and connect their dots to others. Innovation grows "based on trust, appreciative inquiry, great aspiration and deep exploration." The flattened organization "streamlines and distributes leadership." The organization provides the replicable and scalable operational process. This allows employees to own their jobs, embrace organizational goals and shoulder accountability for goal-achievement. It also provides the organization with a template for "internalizing and sharing what works," what doesn't and adapting to change.
Hunter's message: To gain and maintain a competitive advantage, recognize that "culture defines outcome." Thinking what if and what's next results in dot-connecting actions that produce growth outcomes.
"The Economy of YOU: Discover Your Inner Entrepreneur and Recession-Proof Your Life" by Kimberly Palmer (AMACOM, $21.95).
During the workweek, my friend Oliver is the vice president of a nonprofit; on weekends for the past 15 years, he's a wedding DJ. Palmer's book is about people like my friend — side-giggers who have a sustainable (but not always predictable) second income.
It isn't always about the money; it's about a reason. Many see side gigs as a way to "do what they are." Some see it as a way to launch a "do-what-you-are" full-time business while having the financial security of a day job. Some use moonlighting to build new skills and make new contacts. Others see side gigs as a way to have some control over what they do and how they do it.
Palmer gets real when it comes to a choice of side gigs. She dismisses the "Internet-based work from home" and multilevel marketing gigs as lots of sizzle but no steak (i.e. $). Side gigs should fit well with your day job's schedule and "take advantage of your unique creativity and skill set." One-on-one services, anything involving creativity or specialized brain power are "solid bets."
Even though it's a sideline business, a side gig demands time, money and attention. Oliver spends more time marketing his DJ services than he does behind the turntable. He has to maintain his website, stay abreast of the latest music from numerous genres, and remain in constant contact (via email, blogging and other social media) with wedding/event planners and banquet facilities — all in the hours after his day job.
Appendix A provides profiles of 50 side gigs and people who found success in them.
Jim Pawlak is a nationally syndicated reviewer of business books.