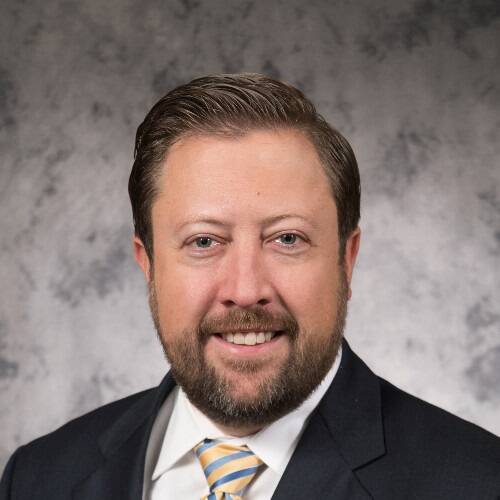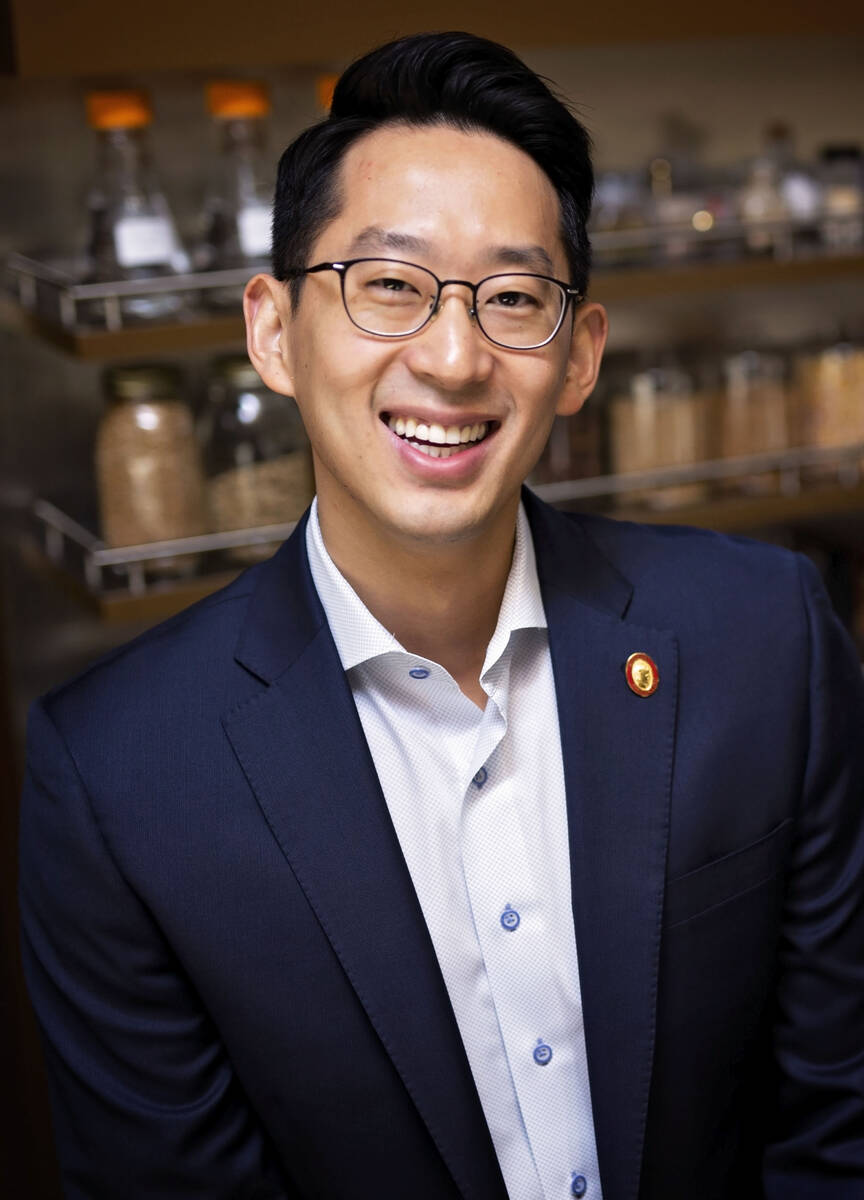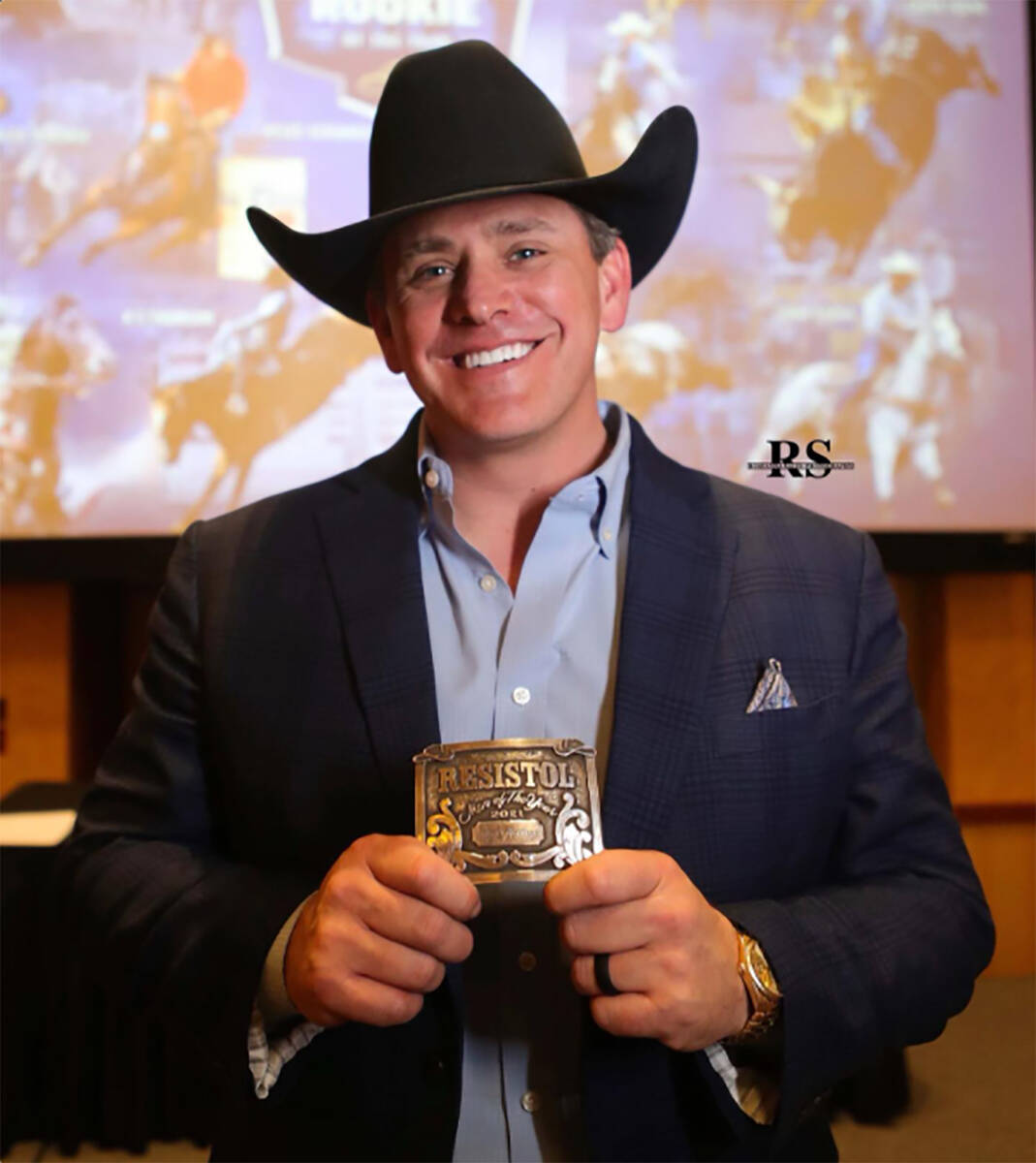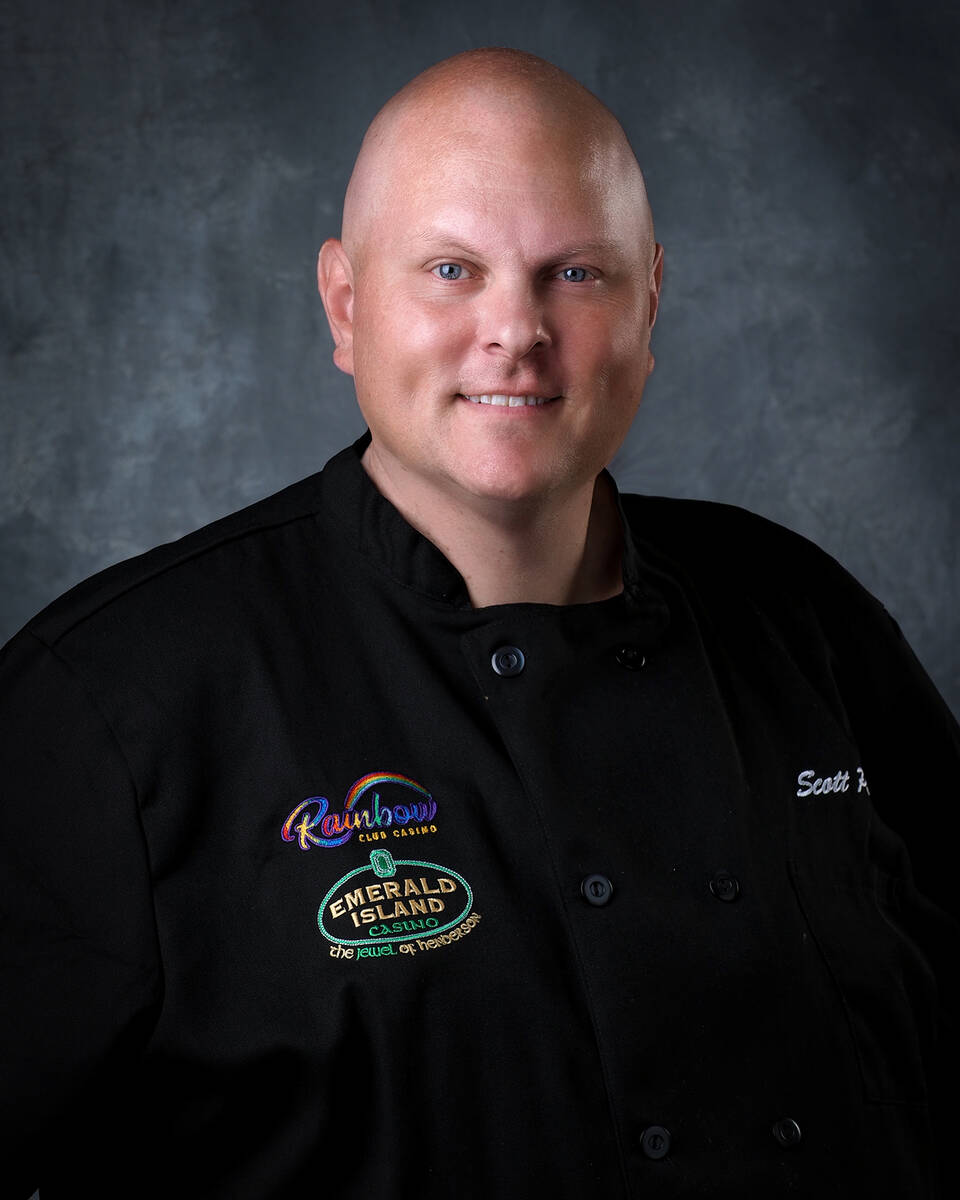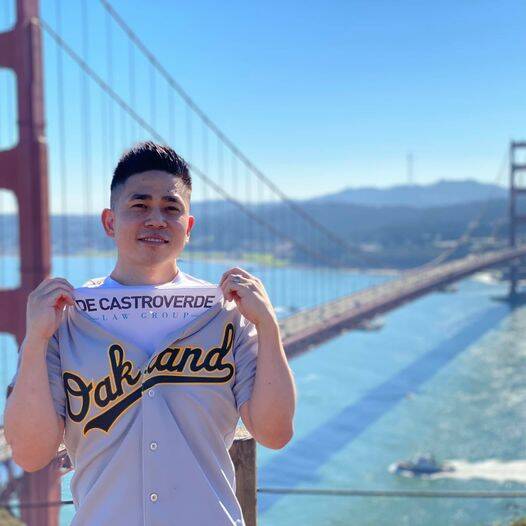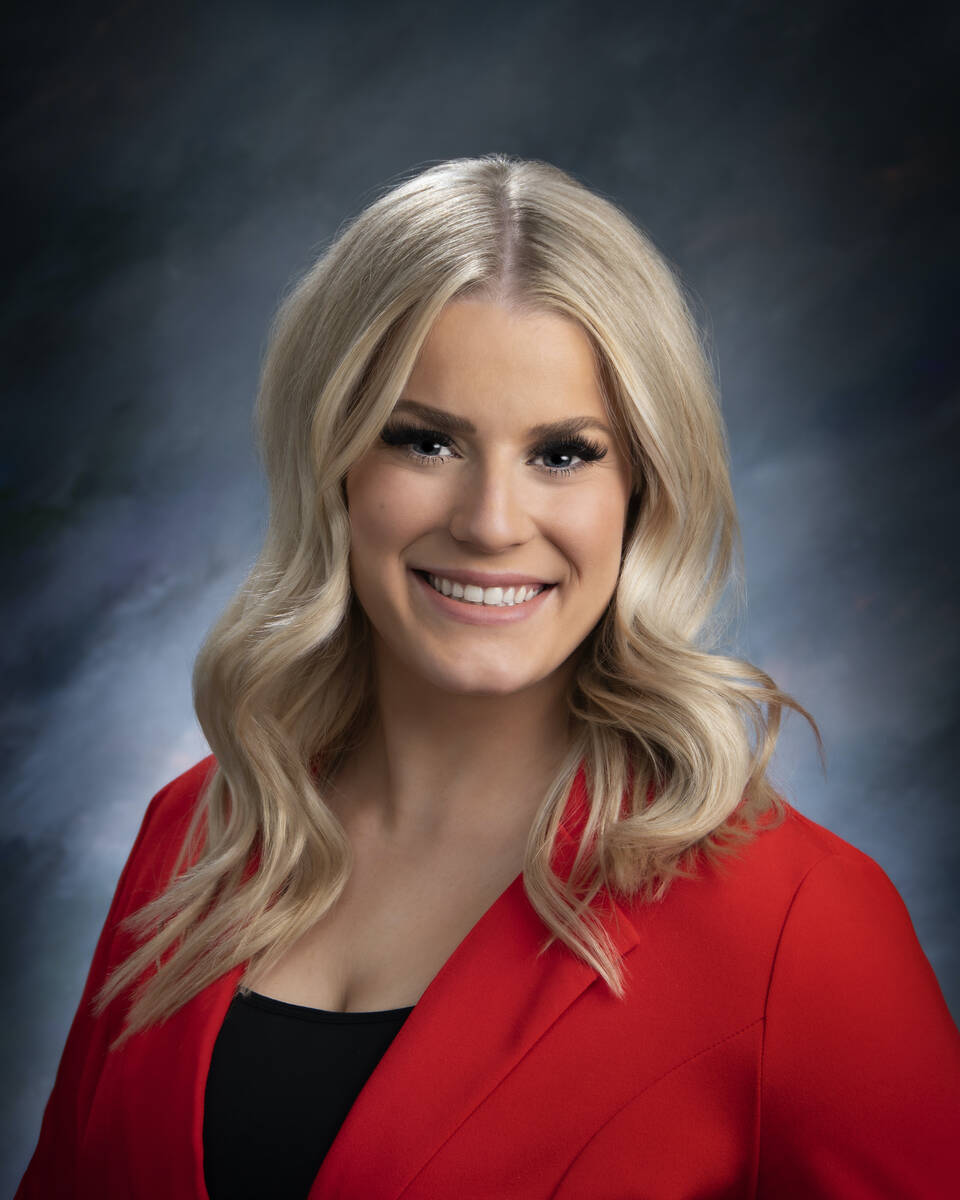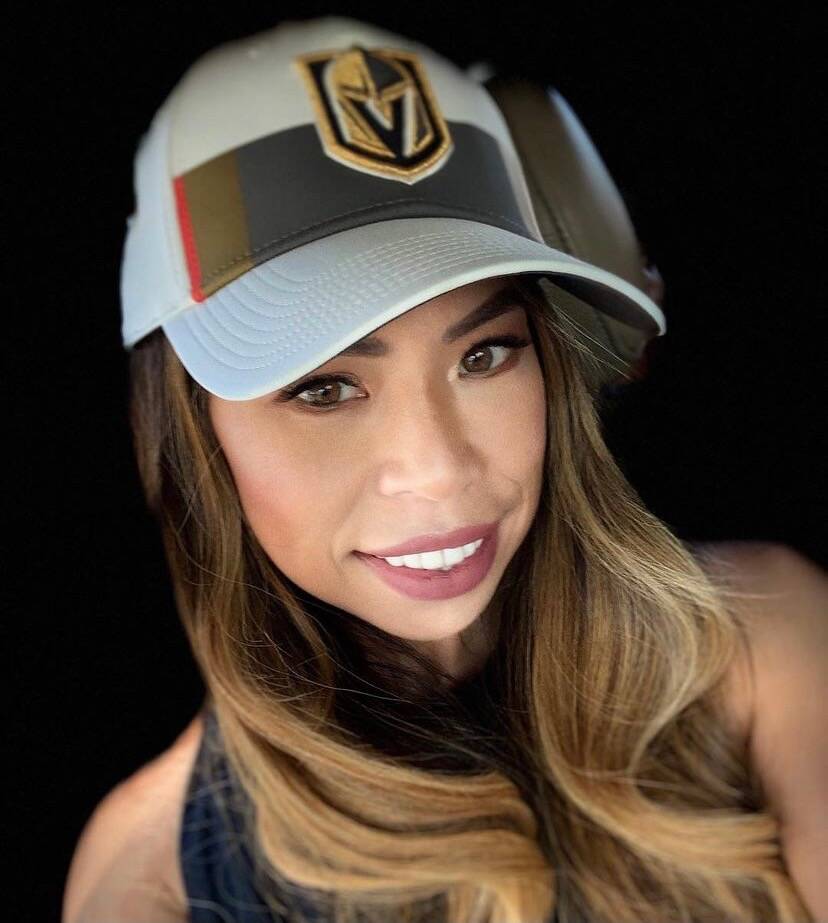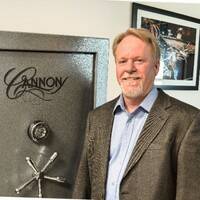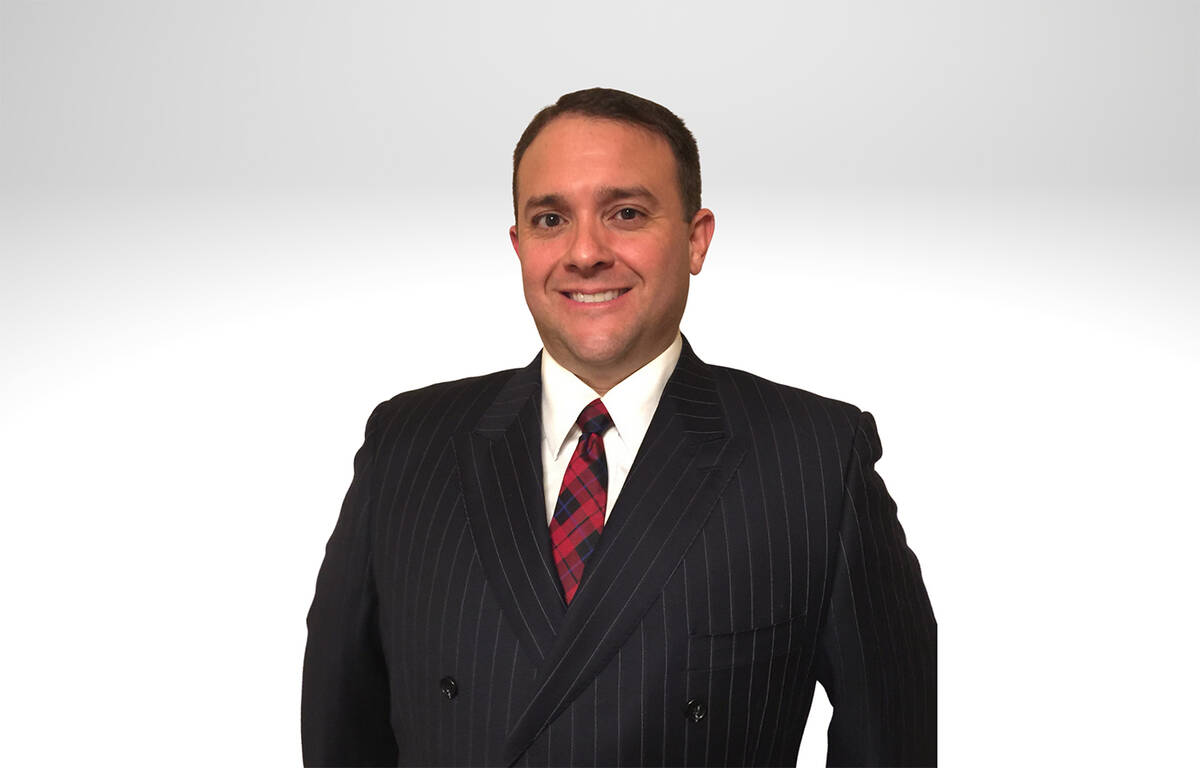 FINANCIAL
• BDO USA LLP has named Chris Farthing a partner in the firm's assurance practice. Farthing has extensive experience with a range of domestic and international companies in the consumer products, gaming and hospitality, telecommunications and manufacturing industries, as well as government and nonprofit organizations. His clients range from Fortune 500 companies to small, closely held family businesses and nonprofits.
HOSPITALITY
• MGM Resorts International has named master sommelier Douglas Kim director of wine with oversight of 350,000 bottles within the MGM Resorts active collection spanning hundreds of restaurants and bars at 13 iconic destinations in Las Vegas, including Bellagio, ARIA, MGM Grand, Park MGM and Mandalay Bay.
"Douglas has been a first-class hospitality professional throughout his career," said Senior Vice President of Food & Beverage Strategy Dominique Bertolone. "His guest-centric approach and willingness to always go above and beyond to create memorable moments, in addition to his extensive wine knowledge and passion for continuing education, are key to his success. We are so fortunate to have his talent, skill and expertise in our F&B portfolio and fully support him as he embarks on his new role."
Kim previously helmed two of the most prestigious wine programs in the country as wine director of Picasso Restaurant at Bellagio and sommelier at Mandalay Bay's Aureole. During his time in those positions, Kim implemented a process around guest interactions to learn about their personal tastes further catering to the individual palates and creating a personalized, one-of-a-kind tasting throughout the dining experience.
Growing up in Chicago, Kim developed a love for the culinary arts early in life, cooking with his older sisters while his parents worked. His passion for wine would be discovered during a mandatory three-week wine class in culinary school where Kim found he was more interested in wine philosophy than cooking. Upon learning the Court of Master Sommelier tests was one of the most difficult in the world to pass, he eagerly pursued the challenge and succeeded, earning his diploma twice and becoming one of the few double-certified master sommeliers in the world.
Kim began his hospitality career at Restaurant Charlie by Charlie Trotter in Las Vegas bringing his roots full circle as he commonly walked past Charlie Trotter's in Chicago located down the street from his parents' dry-cleaning business. His career was fast-tracked with a move to Aureole at Mandalay Bay — home to a wine collection topping nearly 3,000 selections in its iconic tower — where he would quickly rise among the ranks as its sommelier. Kim worked his way up to a position as director of wine at the two-Michelin starred Picasso Restaurant at Bellagio, working closely with Chef Julian Serrano on perfecting the pairing experience for its discerning guests.
In his personal life, Kim dedicates his time and knowledge to expanding both the market for wine and education opportunities in South Korea. He actively participates in exams and courses offered through the Court of Master Sommeliers Americas domestically and in South Korea.
• Ryan Growney, general manager of South Point Hotel, Casino & Spa, has been named the 2021 Resistol Man of the Year. This honor was announced Dec. 7 during the National Finals Rodeo. Notable past winners include South Point Hotel, Casino & Spa owner Michael Gaughan, Grammy Award-winning legend George Strait, "the voice of professional rodeo," Bob Tallman, and country music singer-songwriter Cody Johnson.
The Resistol Man of the Year is an honor that recognizes individuals who have devoted their time to promoting the Western way of life as well as Western culture. Growney was selected based on his numerous accomplishments and contributions in bringing Western events to Las Vegas, which include the World Series of Team Roping and other equestrian events. Throughout his career, he has been a trusted supporter and a true friend to the Western lifestyle. Resistol provides a full line of felt and straw cowboy hats, as well as a full line of Resistol men's shirts and outerwear.
• Rainbow Club Casino and Emerald Island Casino have announced that Scott Pajak has been named as the new culinary director at both properties. Pajak first joined Rainbow Club Casino when it re-opened in September 2020 as the head chef of the Triple B restaurant. His new role as culinary director expands to both casino properties and includes creating menus and daily specials, specialty night dishes and cultivating relationships with local vendors to help ensure good prices.
"We are happy to name Scott Pajak as our new culinary director," said Tim Brooks, co-owner of Rainbow Club and Emerald Island Casinos. "Scott has been a part of our team since we opened in 2020 and is not only highly experienced but has a reputation for excellence that travels all the way from the kitchen to the casino and back. We are pleased to have him serving in this new leadership role and I look forward to Scott's abilities to push quality and customer service to new heights."
Prior to his role now, Pajak worked for celebrity chef Emeril Lagasse on the Las Vegas Strip for 18 years. His experience in the culinary arts began when he worked at Emeril's New Orleans Fish House at the MGM Grand as a line cook. Pajak eventually worked his way up to be sous chef, and then later worked for Lagasse's Stadium at The Venetian as chef de cuisine until it shut down because of the COVID-19 pandemic in 2020.
Pajak is actively involved in the community and a member of Clark County School District's Create a Change Now Program, which aims to help students make healthier food choices. He is also a long-standing member of the Boys and Girls Club of Southern Nevada where he donates his time to help raise money by preparing dinners that are auctioned at events.
Pajak is a graduate from the University Nevada, Las Vegas, culinary arts program and was named as a winner in Season 13, Episode 5 of "Chopped." Originally from Buffalo, New York, Pajak moved to Las Vegas in 1997. In his personal time, he enjoys golfing, watching sports and spending time with his three children.
LAW
• De Castroverde Law Group, a personal injury, criminal defense and immigration law firm, has opened an office in Oakland, California. The firm was founded in Las Vegas in 2005 by brothers Alex and Orlando De Castroverde, and it is now one of the region's largest and fastest-growing Hispanic-owned law firms.
The expansion represents a homecoming for De Castroverde Law Group attorney Kyle Morishita, who grew up in Northern California and will oversee the Oakland office. Morishita earned his law degree from University of California, Davis School of Law. He is licensed in California and Nevada and is one of two attorneys to receive Chambers USA's highest ranking in Nevada for immigration law. He also received top honors from Super Lawyers and Martindale-Hubbell, Avvo.
"We're excited to see our law practice continue to grow to serve our clients in other states," said firm partner Alex De Castroverde. "Kyle is eager to help the community where he was raised with the opening of our California office."
The firm has grown from three attorneys to more than 80 employees and now has three offices in Southern Nevada (two in Las Vegas and one in Henderson), along with an office in Reno and, now, in Oakland. Of the firm's 80 employees, 20 are practicing attorneys.
MARKETING
• Trosper Public Relations has announced Alicia Howard as the company's new assistant account executive. Howard joins Trosper from The Abbi Agency in Reno where she worked as an intern.
"We are pleased to welcome Alicia Howard as our new assistant account executive," said Elizabeth Trosper, founder and CEO of Trosper Public Relations. "Alicia joins us during an exciting time of growth for our company. We are thrilled to have her on board and welcome her enthusiasm as we continue our mission to partner with clients and provide solutions to complex marketing challenges."
Howard's responsibilities will encompass a variety of tasks, such as providing support to account executives, running social media accounts, tracking media coverage and assisting with the planning and staffing of special events. Howard also will be producing Trosper's weekly podcast, "Tea with Trosper," that discusses relevant topics and trends with live guests.
Originally from San Diego, Howard moved to Nevada in 2007 and recently graduated from the University of Nevada, Reno with a bachelor's degree in journalism and an emphasis on strategic communications. In her spare time, Howard enjoys snowboarding, traveling and spending time at the park with her two dogs, Diego and Piper.
RESEARCH
• The Guinn Center, a nonpartisan research and policy center, which joined the University of Nevada, Reno in July 2021, recently announced that founding Executive Director Nancy Brune will be leaving the center for a new professional opportunity.
Brune, who has led the center since 2013 and will remain affiliated as a Senior Fellow, will be succeeded by Dale Erquiaga, a former state superintendent of public instruction for the Nevada Department of Education.
"Dr. Brune's work in leading the Guinn Center has profoundly impacted how policy is implemented in our state and our region, across a broad spectrum of areas from fiscal policy, education, health, social policy, energy, governance and much more," said Jeff Thompson, executive vice president and provost of the University of Nevada, Reno. "She was able to also steward the Guinn Center through a key period of transition which has seen this trusted policy resource become a valued part of the University of Nevada, Reno community. The Guinn Center has long had as one of its principal goals to contribute to the intellectual resources of our state, and Dr. Brune's tenure as director has certainly made this goal a reality.
"In Dale Erquiaga, the Guinn Center will have a respected and experienced leader whose career has always been about ensuring that the lives of all Nevadans are made better through sound policy decisions. He has a wealth of experience in a variety of key areas that will serve the Guinn Center well."
"Dr. Brune has done an outstanding job building a credible research organization, governed by a non-partisan statewide board, that focuses on the many policy issues affecting Nevada," said Guinn Center Board Chair Phil Satre, who also served as founding board chair from 2013-2018. "Dale Erquiaga, with his extensive national networks, will help broaden the Guinn Center's impact."
The Guinn Center works closely with practitioners statewide to provide relevant analysis, inform policy development, and identify actionable solutions. The Guinn Center has published more than 60 policy reports in areas of tax and fiscal policy, education, health, social policy, economic development, workforce development, good governance and energy. As a collaborative partner, the Guinn Center offers the following: data collection, research and data analysis, policy development, program evaluation, research design, data visualization, grant writing, facilitation and strategic planning, and workshop development. The Guinn Center maintains offices on the campus of the College of Southern Nevada in Las Vegas and its principal office on the campus of the University of Nevada Reno.
Erquiaga is a graduate of the University of Nevada, Reno who holds a master's degree in leadership from Grand Canyon University. He served as the state's 27th superintendent of the department of education from 2013-2015. He was the chief strategy officer for the Office of the Nevada Governor from 2015-2016. In addition, Erquiaga was the executive director for government affairs, public policy and strategic planning for the Clark County School District and served as the director of the Nevada Department of Museums, Library and Arts. Most recently, he was the president and CEO of Communities in Schools National in Washington, D.C.
Prior to joining the Guinn Center, Brune was a senior policy analyst at Sandia National Laboratories. Brune is the author of over 100 peer-reviewed journal articles, reports, essays, blogs and op-ed pieces on topics ranging from tax policy, education, good governance, economic development, workforce development, health, social policy, criminal justice, public sector reforms, energy security, homeland security and climate change. A Senior Fellow for the William S. Boyd School of Law, Brune holds undergraduate and graduate degrees from Harvard University and earned her Ph.D. from Yale University.
RETAIL
• Desert Beauty Lab has opened in the southwest valley. Headed by owner Susan Salas, the nail salon and spa is dedicated to innovative and thoughtful products, eliminating harmful chemicals wherever possible.
Hailing from 16 years at Wynn Resorts Salon and Spa, Salas brings a high pedigree and incredible story to the new space. On the day she was due to sign a lease for the new space in early 2021, she was diagnosed with breast cancer. Throughout chemotherapy and radiation, Salas continued to work on her dream salon, with a renewed focus on the products used in each service. Just two weeks after a double mastectomy, Salas and her team opened Desert Beauty Lab.
"For as long as I can recall I've dreamed of opening my own salon. I was deterred from my life dreams because of others' opinions of why it would never work out; as time went on, I also had three beautiful kids and life just became too busy," Salas said. "Despite everything, I am still wholeheartedly grateful for the journey that brought me here and I am blessed to have a wonderful and amazing support system in my life. I know that the turning point in life lead me to this new business venture that needed me as much as I needed it, and that my lifelong dream turned into my purpose in life."
Desert Beauty Lab offers manicures, pedicures, facials and other beauty services in a modern setting focused on relaxation. Guests lounge in zero-degree gravity chairs while experiencing signature services, including polishes by Sundays, Eminence Organic Skin Care and Theragun add-ons. Guests looking to completely detach can add mediation headphones for a truly spa-like experience.
Desert Beauty Lab is unique in what they don't offer as well. The team does not offer acrylics — minimizing harmful dust and respiratory pollutants. Guests are treated instead to Apres Gel — leaders in soft gel technology. Wellness and self-care are the cornerstones of the salon because Desert Beauty Lab believes wellness is a necessity.
SECURITY
• Cannon Security Products announced several promotions and employee awards over the weekend at its annual Christmas party in Las Vegas.
William Horn was named senior vice president, among those promoted. William, a native of Southern California, built from the ground up and managed a second Cannon Security Products factory in Juarez, Mexico. He came to work with Cannon Security Products after studying mechanical engineering at Cal Poly University when the company was still called Astro-fab.
During his 32 years at Cannon, William's various roles in the company include production manager, engineering manager, purchasing manager, director of engineering, director of purchasing, director of operations and vice president of operations.
Mark Jimenez was named senior operations director at Cannon Security Products in Las Vegas. Jimenez worked for Cannon since 2012 and have had multiple positions within the company and worked his way up from account management, trade shows and general operation duties. He brings talent in executive project management and has succeeded in major projects, including the Stack-On brand acquisition and integration and major factory startups and moves. He has been essential in new product line developments and brings value to the senior team leadership.
Several awards were given to recognize deserving Cannon Security products staff. Among those, Steve Jayhan, vice president of operations, was given the Employee of the Year Award for all three locations of Cannon Security Products. Vivian Zapata, channel marketing manager, received the Employee of the Year Award for the Las Vegas office.
Since 1965, CSP's brands have led the way in providing consumers with secure storage solutions. Its products are sold to major retailers across the United States under the Cannon Safe, Stack-On and GunVault brands, all of which are designed to fill unique consumer needs. The company operates manufacturing and distribution facilities in the U.S. and Mexico and has employees in multiple countries.