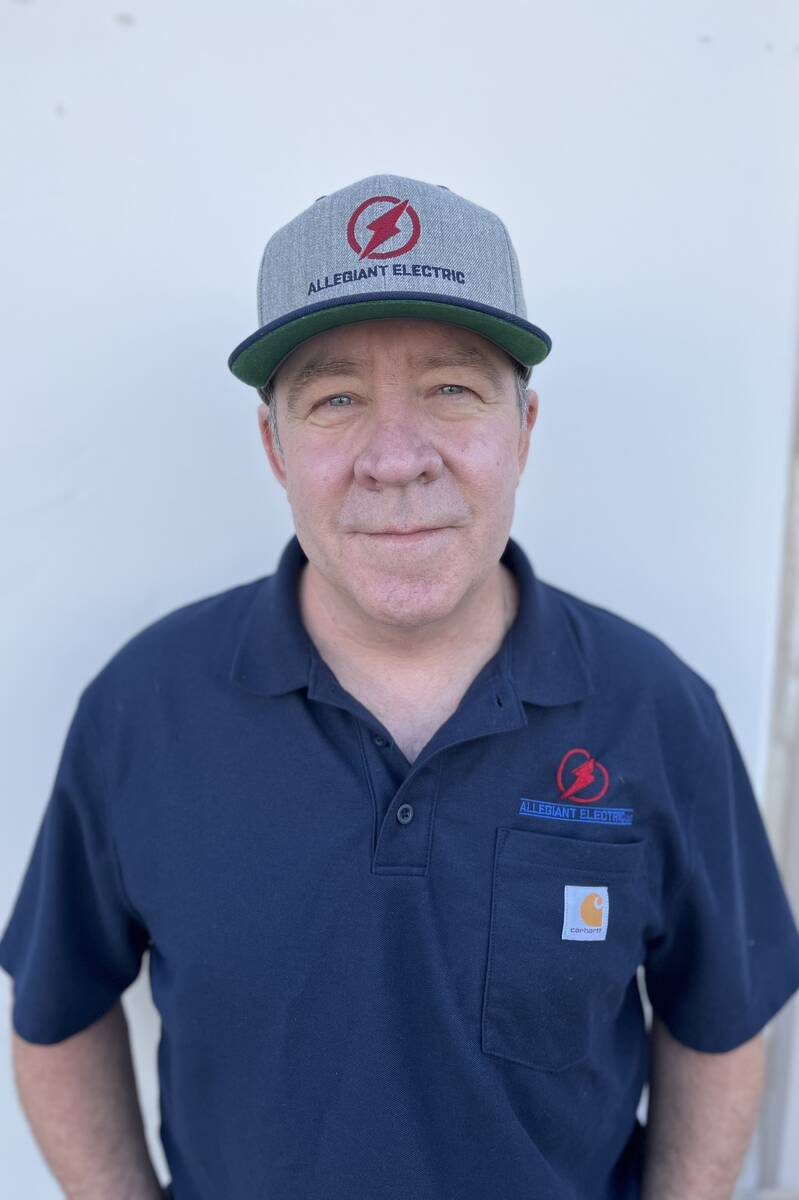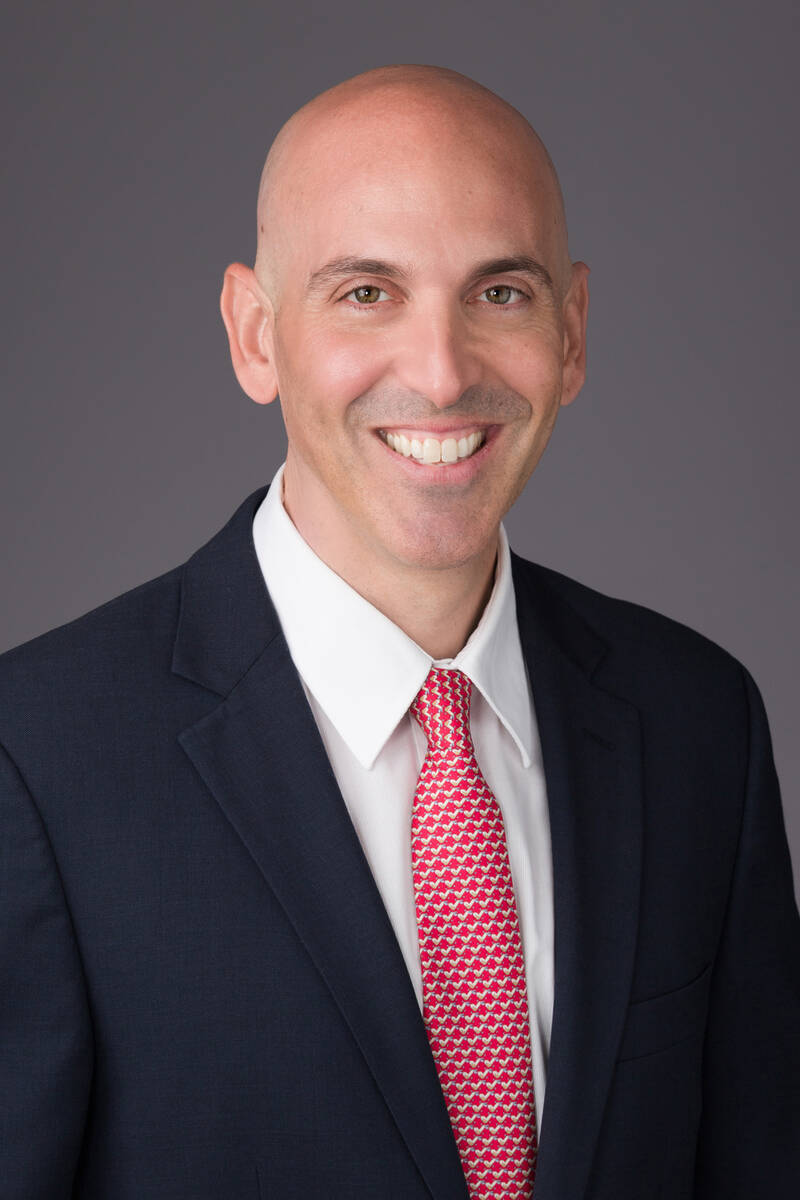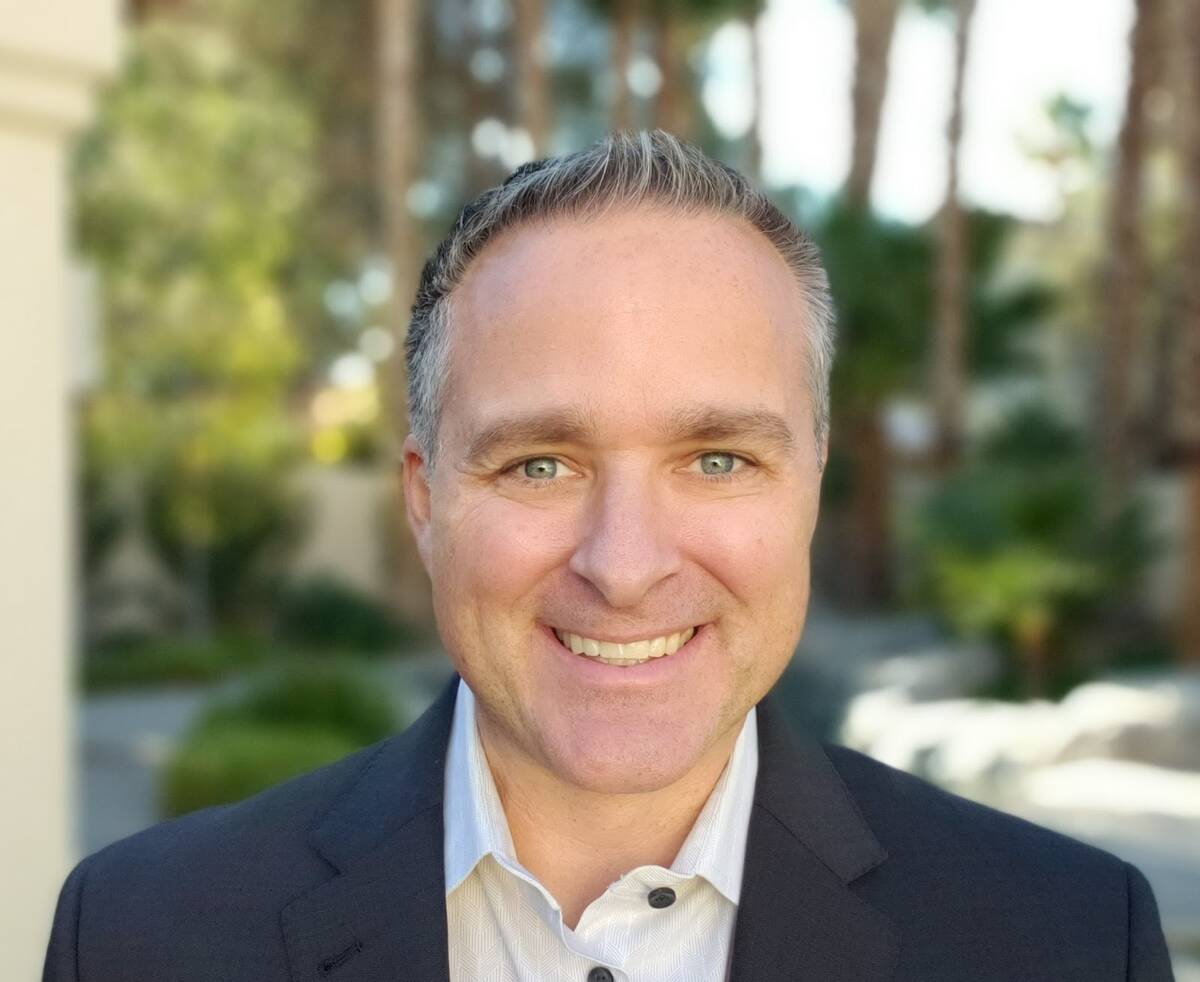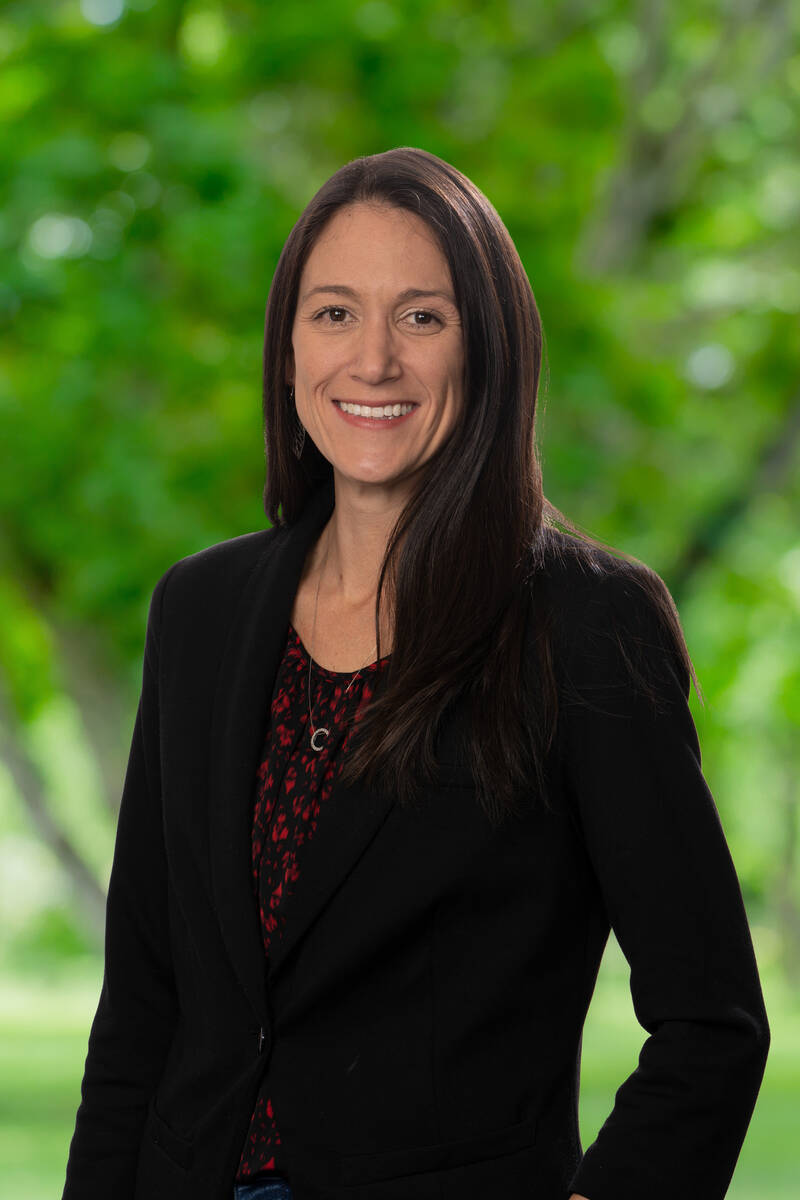 ELECTRICAL
• Allegiant Electric LLC, an electrical contractor in Las Vegas, has appointed industry-certified journeyman electrician Mark Rogge as the company's project manager. Rogge has spent the entirety of his career in the electrical industry, acquiring over 30 years of experience in both field service and superintendence.
"We are fortunate to have one of the most seasoned leaders of the Las Vegas electrical industry join our team," said Andrea Vigil, co-founder and chief operating officer of Allegiant Electric. "Mark's wealth of experience and extensive knowledge of our trade will be incredibly valuable to our firm and clientele. He possesses all of the qualifications to help us expand and succeed."
Since earning his license through the four-year journeyman electrician program, Rogge has assisted in the completion of over 100 projects in Southern Nevada. Throughout his career, he has acquired experience in nearly every aspect of the trade, from electrical and solar panel service on residential and commercial properties to runway service at Harry Reid International Airport and Creech Air Force Base.
Rogge's role with Allegiant Electric includes overseeing day-to-day operations in the field, estimating and managing projects, advancing client services and leading his fellow contractors and electricians. Before joining the team, he worked in a similar role as a field superintendent for a local electrical contracting firm for 27 years.
Rogge and Allegiant Electric already have various projects underway, including contracting services with PetSmart, residential services in Spanish Springs and solar installations throughout the valley.
FINANCE
• J.P. Morgan Private Bank in Las Vegas has added two key new hires, Drew Stagg as an executive director and Peter Capotosto as a vice president, expanding their presence in the market.
— Stagg partners with some of the most successful individuals, families and business owners in the area. His career has focused on the financial planning and investment needs of his clients drawing on his background in trust and estate planning to formulate the custom multigenerational estate strategies for his clients.
Drew has built the reputation of a trustworthy advisor, listening carefully to his clients' goals and values in order to help them plan what legacies they wish to leave while establishing long-lasting relationships.
He is skilled at developing comprehensive wealth plans for his clients and implementing them in tandem using the resources of the firm to assist with banking, lending, tax planning, business exit planning and philanthropic giving.
Stagg grew up in Southern California, but has lived and worked in Nevada for more than 20 years. He graduated from the University of Utah with a B.S. in business and marketing, and a J.D. from the University of Utah College of Law. Early in his career, he was a Law partner at Hutchison & Steffen, focused on trust and estate, and commercial litigation.
With 15 years of wealth management experience, he joins J.P. Morgan Private Bank from U.S. Bank where he held a senior wealth planning strategist role. Stagg also is a longtime board member of Southern Nevada Gift Planning Advisors and a member of the Southern Nevada Estate Planning Council (SNEPC).
— Capotosto delivers seasoned wealth management guidance to endowments and foundations, high-end real estate professionals, members of the medical, legal and tax communities, directors of player development and executives in the hospitality industry.
With nearly two decades in the industry, much of which he spent at BlackRock, Capotosto has developed strong capabilities in financial management, retail and institutional channels, and strategic leadership.
Over the course of his career, he has spearheaded business development initiatives and coached internal teams.
Before settling in the Las Vegas area, he immersed himself in asset management, emerging markets and alternative investments at companies on both coasts. Now, at J.P. Morgan Private Bank, he uses the firm's expansive platform for the benefit of high-net-worth clients.
NONPROFIT
• The Las Vegas Philharmonic Board of Trustees announced the appointment of Alice Sauro to interim executive director, effective Feb. 1, 2022. Sauro brings decades of expertise in orchestra operations and artistic administration. She most recently served as executive director of the Sacramento Philharmonic & Opera for seven years. Under her leadership and commitment, the organization evolved to a model of community trust and financial stability and sustainability. Sauro will serve as senior advisor for the SPO, providing guidance and counsel on administrative and artistic issues.
Her career spans 29 years as a violinist and subsequently as an orchestra manager with the Detroit Symphony Orchestra, prior to her tenure in Sacramento. A Juilliard-trained violinist, her career was cut short by injury, which created the opportunity for her to enter arts management, beginning with the position of musical director for the Nederlander-operated Fisher Theatre in Detroit. In 2007, Sauro was recruited by the DSO to the operations team and eventually as executive assistant to DSO Music Director Leonard Slatkin.
"We are fortunate to have an opportunity to work with Alice Sauro, an industry professional with an impeccable reputation in orchestra administration, artistic collaboration and strategic planning." board trustee Jeri Crawford said. "Her credentials and demonstrated record of success are well-suited to serve this organization, today, and Alice will be an integral asset as we continue our mission in the months and years ahead."
The appointment follows the termination of Anne Berquist after the board of trustees' vote to part ways, based on her performance in the role.
REAL ESTATE
• Berkshire Hathaway HomeServices Nevada, Arizona and California Properties has appointed real estate business development leader Troy Reierson as its new general manager.
"Troy is a longtime colleague and friend who shares my vision for smart growth," said Mark Stark, CEO of Berkshire Hathaway HomeServices Nevada, Arizona and California Properties. "He was an invaluable partner when we expanded our operations in Southern California. His background and vision for business development are a perfect fit for our expansion and growth plans."
In his new role, Reierson will support managers across 30 offices with more than 3,000 real estate sales executives. He will focus his efforts on growing sales executive production, recruitment, retention and the adoption of the company's core services, including mortgage, title, escrow and insurance while increasing market share with real estate sales.
Before joining Berkshire Hathaway HomeServices Nevada, Arizona and California Properties, Reierson led business development efforts through 13 Western states at HSF Affiliates, a division of HomeServices of America. While at the firm he worked with Stark and Miles on a number of projects, which included the acquisition of a large portion of Southern California's Tarbell Realtors where four different Berkshire Hathaway HomeServices companies purchased a piece of that organization. This type of acquisition had never been done before in the industry.
Throughout his nearly 20-year career, Reierson has consistently been recognized as a top sales professional and leader in the industries he represented, from real estate and mortgage to technology. His background in real estate includes strategizing and playing an active role in growing Zillow's new construction division.
"We are laser focused on growth and development throughout our operations in Nevada, Arizona and California," Stark said. "We've enjoyed unprecedented growth in the past few years, and Troy's leadership helping our managers and real estate sales executives grow their businesses strategically will be invaluable to our success."
• Nevada-based Logic Commercial Real Estate has announced the promotion of Saffron Kow to director of property management. In her expanded role, she will link the property management, accounting and brokerage divisions, while maintaining departmental operations, further developing client outreach programs, expanding the current portfolio, and continuing to drive long-term value of clients' portfolios.
"Saffron has been a key component of our success and growth in property management, and we are thrilled to promote her to this position," said Brendan Keating, CEO. "After being at Logic for more than five years, we are excited to have her leadership and experience in the department and look forward to her continued advancement."
Saffron joined Logic in 2016 as a property manager and quickly excelled in the day-to-day operations and management of commercial properties. While focusing on communication and tenant retention, she has continued to drive results within the department while receiving consistent, positive feedback from both owners and tenants.
"Having been with Logic for more than five years and seeing the evolution of the company, I am excited to enter into my new role with understanding of the direction we are headed and the changes we can make to become more efficient and powerful in the industry," Kow said.
Prior to joining Logic, Kow was a property manager at Sun Commercial and was single-handedly responsible for a portfolio of 580,000 square feet of office, industrial and retail. Before Sun Commercial, she was with Gatski Commercial Real Estate Services, where her management team's portfolio consisted of approximately 1.6 million square feet of office, retail and industrial properties.