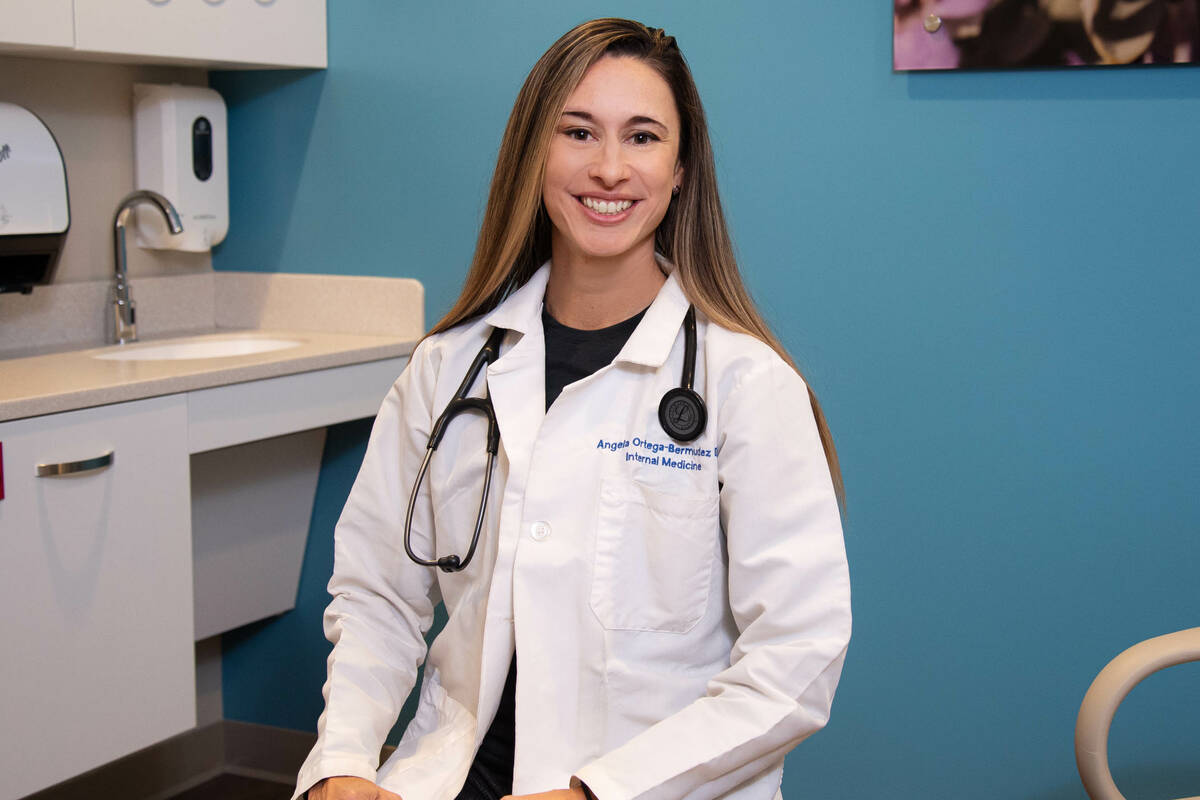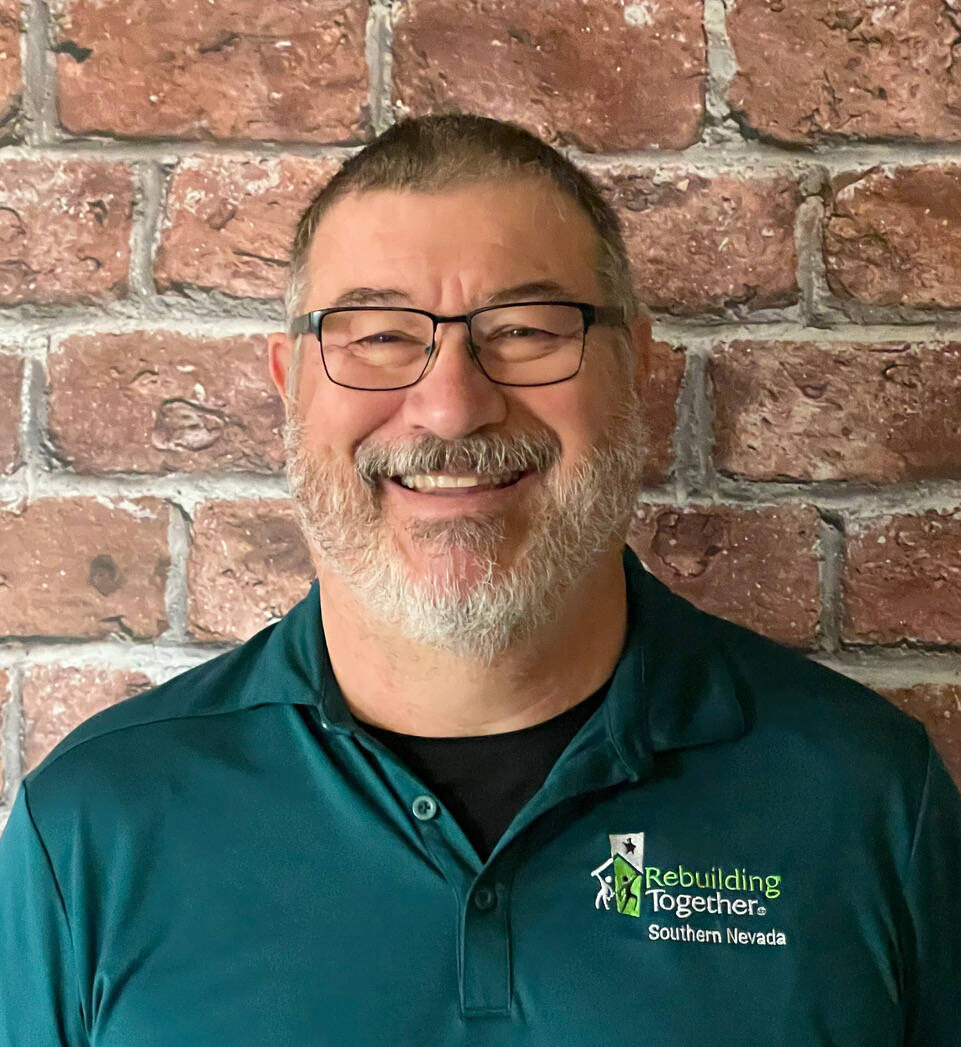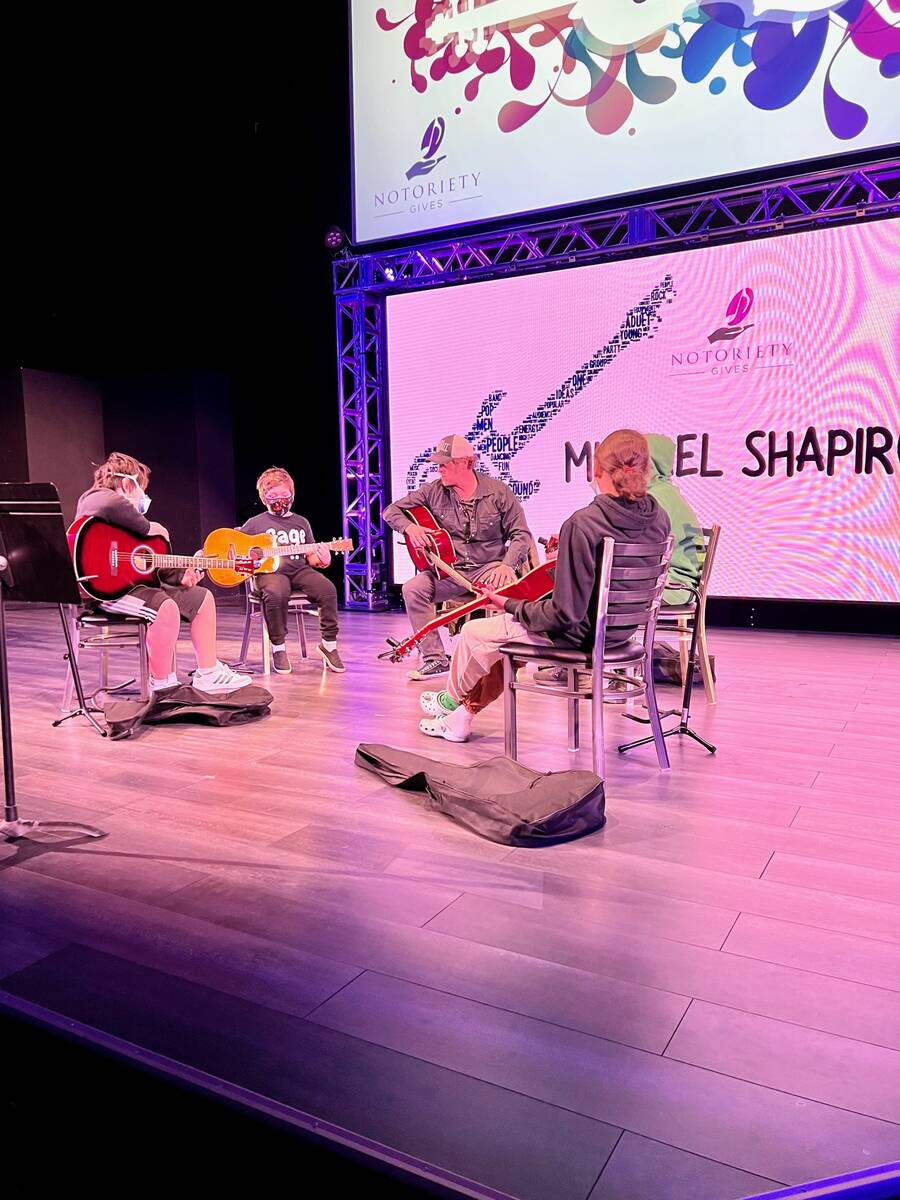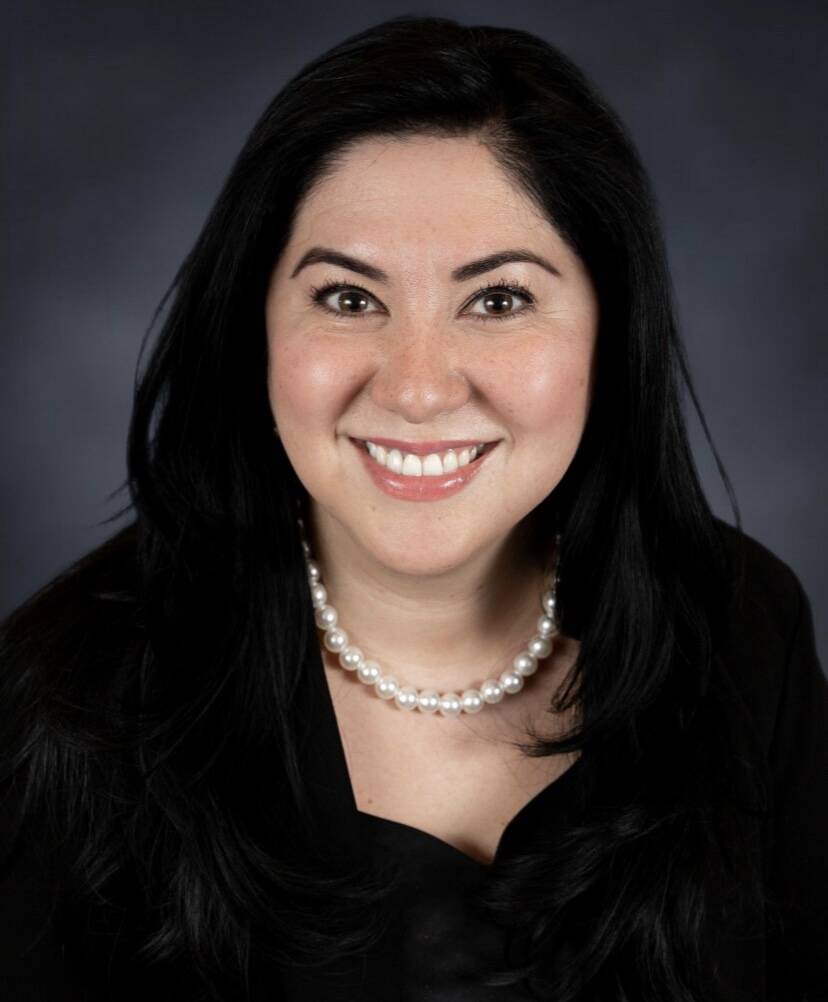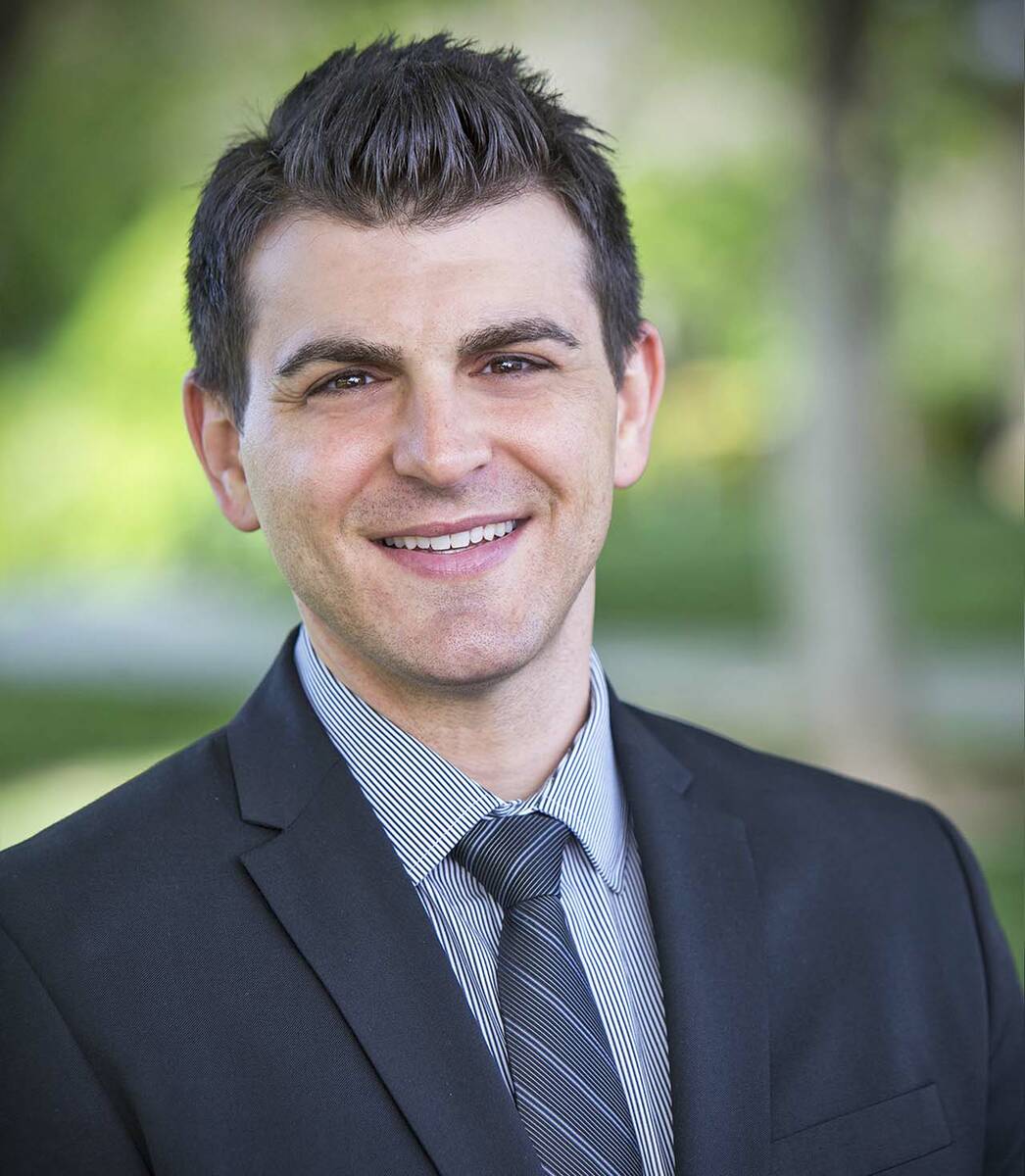 HEALTH CARE
• CenterWell Senior Primary Care has announced the addition of two new bilingual physicians to its Henderson center. The senior-focused primary care facility welcomes Dr. Angela Ortega-Bermudez and Dr. Clarissa BarrettoKo. With more than 29 years shared experience, both doctors will be serving patients, including those speaking Spanish and Tagalog, at the Henderson location, at 390 W. Lake Mead Parkway, Suite 120. Prior to joining CenterWell, Dr. Ortega-Bermudez and Dr. BarrettoKo provided care at Nevada Family Care.
NONPROFIT
• Rebuilding Together Southern Nevada announced the hiring of Rick Curtis as its director of programs.
In this role, Curtis is responsible for researching, planning, developing and implementing RTSNV's programs, including Critical Home Repair, Safe at Home, and Neighborhood Revitalization. This is vital as the nonprofit continues to grow and expand its services. RTSNV provides critical repairs to more than 250 homes, up from 150 homes prior. Thanks to additional funding, the nonprofit is expected to touch over 500 homes in the upcoming fiscal year.
Curtis will apply his more than 30 years of experience spanning the worlds of construction, health care business consulting, web and database development and information technology to helping RTSNV continue its mission of repairing homes, revitalizing communities and rebuilding lives.
Before joining RTSNV, Curtis served as chief technology officer and network technician for 12 years at a firm dedicated to health care technology. Where among other things, he was responsible for all network infrastructure and the evaluation and procurement of software and hardware. Additionally, creating from the ground up and then managing a data analysis and reporting project that spanned all business and provider domains for physician practices in a large physician practice association comprised of over 100 large practices throughout the United States.
Curtis attended Northwestern Health Sciences University, where he earned a Doctor of Chiropractic degree, in addition to a bachelor's degree in human biology. He is working toward a Bachelor of Science in computer science from Oregon State University. He is passionate about helping those in need stay in their homes. Outside of work, he enjoys spending time with family, all things tech, attempting to play guitar, dirt biking and all things off-road.
Rebuilding Together Southern Nevada was founded in 1994 and is the local affiliate of the national nonprofit organization, Rebuilding Together. It is focused on safe and healthy housing by rehabilitating existing homes. With more than 1,200 community partners and volunteers, RTSNV has renovated more than 8,200 homes, impacting the lives of more than 14,000 Southern Nevadans. Its local affiliates complete about 10,000 rebuild projects nationwide each year.
• BBB of Southern Nevada has over 3,500 accredited businesses in good standing. The local nonprofit organization is the home to more than 50,000 businesses in its directory. The voluntary board of directors comprises representatives from BBB accredited businesses that operate per BBB's code of business practices.
The organization has announced its elected officials for 2022:
Executive Committee:
— Chairman: Chris Hammond, Rock 'N Roll Wine; executive committee: Sally Rycroft, First Commercial Real Estate Services; Christopher Marini, Network Savants; Lonnie Wright, Hospitality International LLC; Jim Marsh, Jim Marsh Kia; and Jennifer Bradley, JB Public Relations.
Board members are: Joy Alexander, United Health Care; William Boyd, Boyd Gaming Corp.; Thomas Lawyer, Lawyer Mechanical Services Inc; Tamara Beatty Peterson, Peterson Baker PLLC; Charles Tucker, Tucker & Associates; Robert Young, Asian Chamber of Commerce; Michael E. Minden, Micahel E. Minden Diamond Jewelers; and Erica Morrison, Merlin Contracting & Developing LLC. General counsel is Roger Grandgennet, II.
• Notoriety Gives, a performing arts nonprofit organization, announces its first board of directors' roster. The Southern Nevada nonprofit was established in 2017, in response to the Oct. 1 tragedy, and seeks to celebrate the unification of music and compassion of the Las Vegas community. Notoriety Gives supports at-risk youth by providing the opportunity to access music, dance and theater programs that enable their abilities to express themselves through the power of the arts.
The newly appointed members are:
— Clint Holmes, two time Grammy nominated singer/songwriter
— Christy Molasky,president, Notoriety Gives
— Richard Burgi, award-winning TV and film actor
— Gwyn Lloyd Hughes, senior vice president of BESTAgency
— Ross King, MBE, television host, actor, singer, writer
— Antonio Fargas, award-winning TV and film actor
— Tracee Gress, partner, BD & Associates CPAS
— Kurt Ouchida, president and co-founder at Braintrust
— Michael E. Seiff, MD, FACS, Spine & Brain Institute chair, division of neurosurgery, Sunrise Hospital and Medical Center
— Greg Errico, founding member of Sly And The Family Stone, musician, entrepreneur
— Lorraine D'Alessio, founder of D'Alessio Law Group
• Cure 4 The Kids Foundation (C4K), Nevada's only outpatient children's cancer clinic has announced Director of Patient Experience Katherine Salkanovic has been added to the prestigious Beryl Institute Pediatric Council.
"We are so excited for Katherine being added as a voting member to the Beryl Institute Pediatric Council" said Annette Logan-Parker, CEO and founder at C4K.
"No one is more passionate, dedicated, and committed to clinical excellence via patient experience than Katherine. We're honored to have one of our very own join this council and be an important contributor to this world-renown organization."
Salkanovic, an eight-year veteran of Cure 4 The Kids Foundation, has served as director of patient experience since 2020. In her role, Salkanovic implements patient experience programs, monitors program effectiveness, and continuously evaluates improvements. A graduate from the Beryl Institute's CPXP program, she has been a certified patient experience professional since 2018.
The Beryl Institute is the largest global organization committed to transforming the human experience in healthcare. The Pediatric Council is a 24-person council of individuals committed to engaging with one another, sharing ideas and expanding the engagement of pediatric patient experience (PX) leaders in The Beryl Institute community.
Founded in Las Vegas in 2007, Cure 4 The Kids Foundation provides high-quality, research-focused medical treatment to children battling cancer and other life-threatening conditions. Cure 4 The Kids Foundation operates the only outpatient childhood cancer treatment center in Nevada and is accredited by The Joint Commission. This stringent medical accreditation and the required unannounced inspections ensure patients are getting the best care possible.
REAL ESTATE
• United Construction Co., a general contractor and design-builder serving Northern and Southern Nevada industrial and commercial markets, has named Edward "Ed" Morgan as its new chief financial officer, beginning March 7. This announcement comes as UCC's beloved CFO Brad Breach announces his retirement after 35 years of professional service to the company.
Morgan joins UCC with several decades of accounting, finance, analysis, reporting and operations leadership experience in Colorado, Northern California and the Truckee/Tahoe region, serving the majority of those roles for residential and commercial real estate development companies. Most recently, Morgan served as the chief operating officer for Taylor Builders, one of the Sacramento region's largest land developers. As COO at Taylor, he instituted policies, procedures, and controls to help a start-up business grow into a large development company through leading the human resources, administration, risk management and finance teams to success. Before his career with Taylor Builders, Morgan was a vice president and the corporate controller for Mountainside Partners and East West Partners-Tahoe, where he secured public financing and construction loans, managed accounting and project teams and prepared annual business plans. In addition to an established accounting and auditing career in Colorado and holding a Master of Accountancy degree from the University of Nevada, Reno, Morgan is a finance veteran in the construction industry.
As CFO, Morgan will oversee the accounting and information technology teams, company finances, employee benefits, contract and labor law, taxation and other financial and human resources-related roles for both United Construction and United Concrete Specialties. He also will spearhead organizational productivity initiatives, cost-control measures, risk management and strategic goals alongside Whittaker, chief executive officer Michael Russell and Operations Manager Casey Gunther.
• Gino Vincent, CCIM joined Logic Commercial Real Estate at its inception in 2015 and brings over 15 years of commercial real estate experience, specializing in commercial property sales spanning all product types as well as gaming and tavern properties. As a native of Las Vegas, his local knowledge, experience and relationships uniquely position him to add value and assist his clients with all their commercial real estate needs. He leads The Vincent Advisory Group with a combined 30-plus years experience.
Prior to joining LOGIC, Gino was a partner at Mint Property Group Ltd. where he established the firm's commercial brokerage division. Vincent focused on managing Mint's pipeline of distressed opportunities and investment sales, building and maintaining relationships with clients, and conducting detailed market and asset analysis. He also spent five years as a member of the Global Gaming Group, a business unit within CBRE that focused on serving the real estate needs of the gaming industry worldwide.
"Gino's honest and down-to-earth approach combined with his unwavering integrity make him an instrumental part of our ongoing growth," President Jeff Jacobs said. "We are proud of his achievements and appreciate not only his incredible care of his clients, but also his contributions to the culture of our team."
Based in Las Vegas, Nevada, LOGIC Commercial Real Estate is a full-service firm specializing in brokerage, property management, property tax appeal and receivership services. The company has offices in Las Vegas, Reno and Omaha, Nebraska.