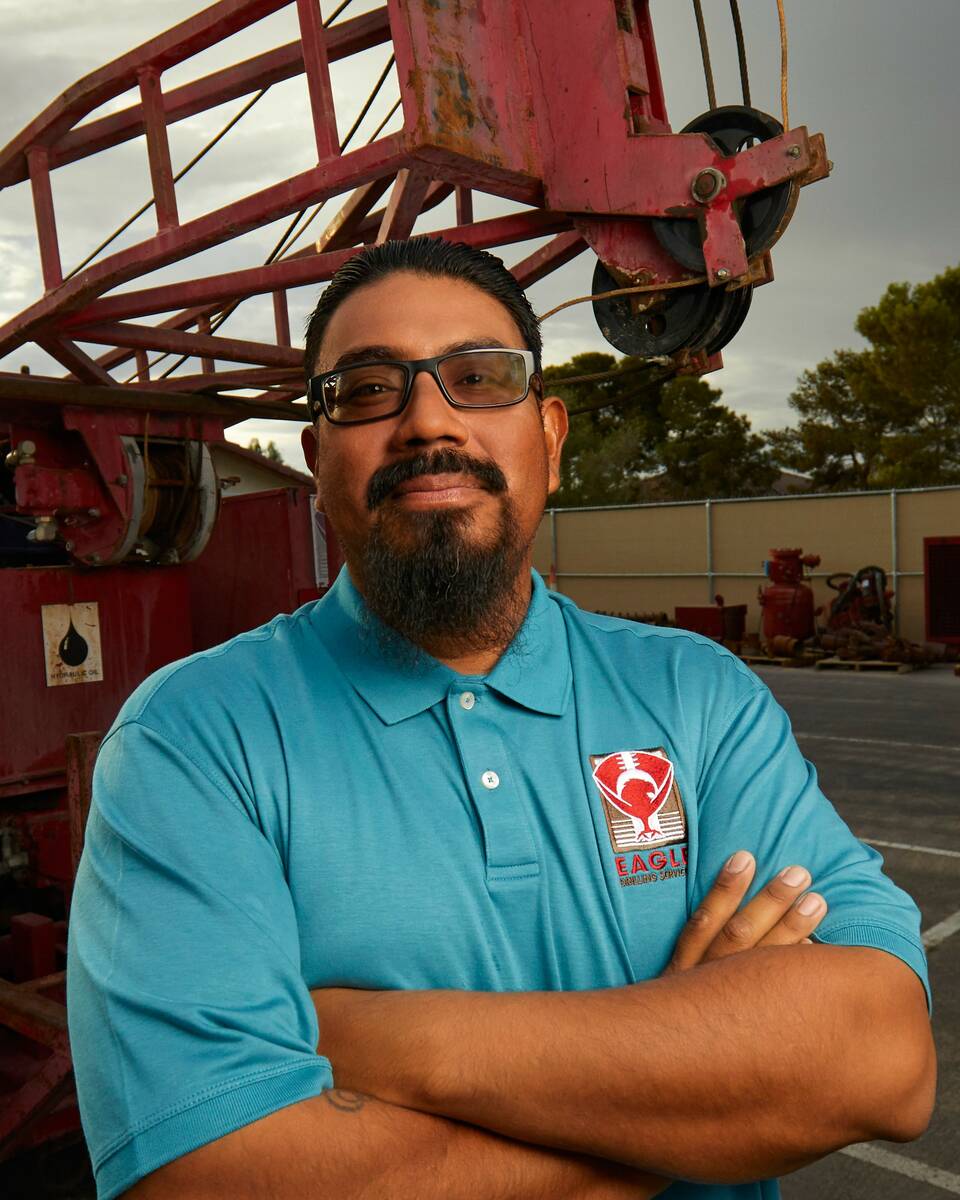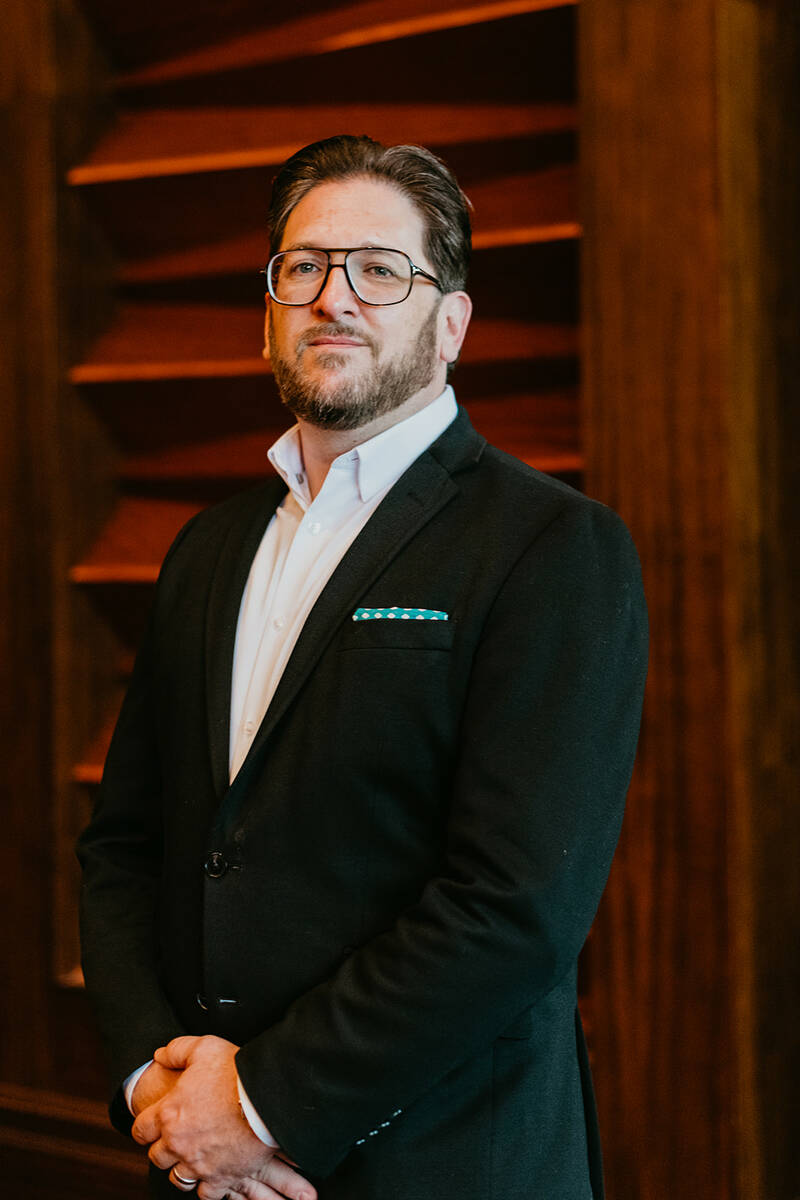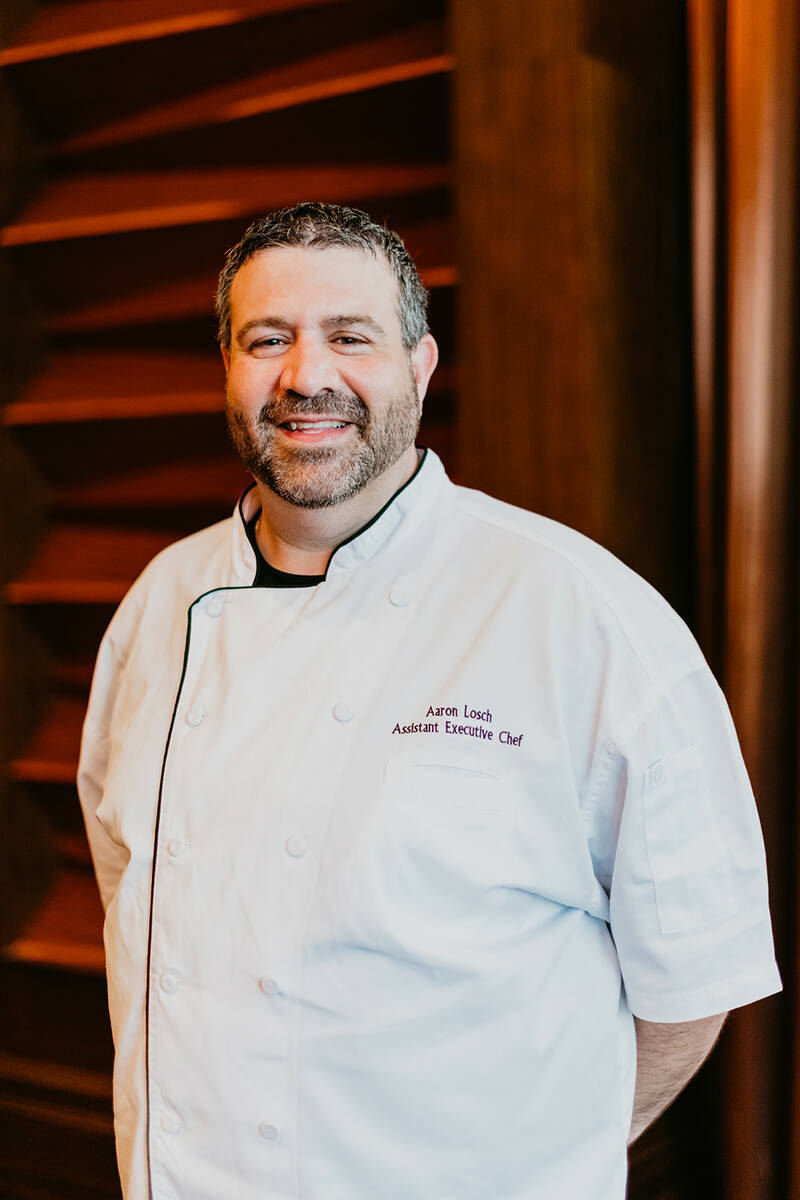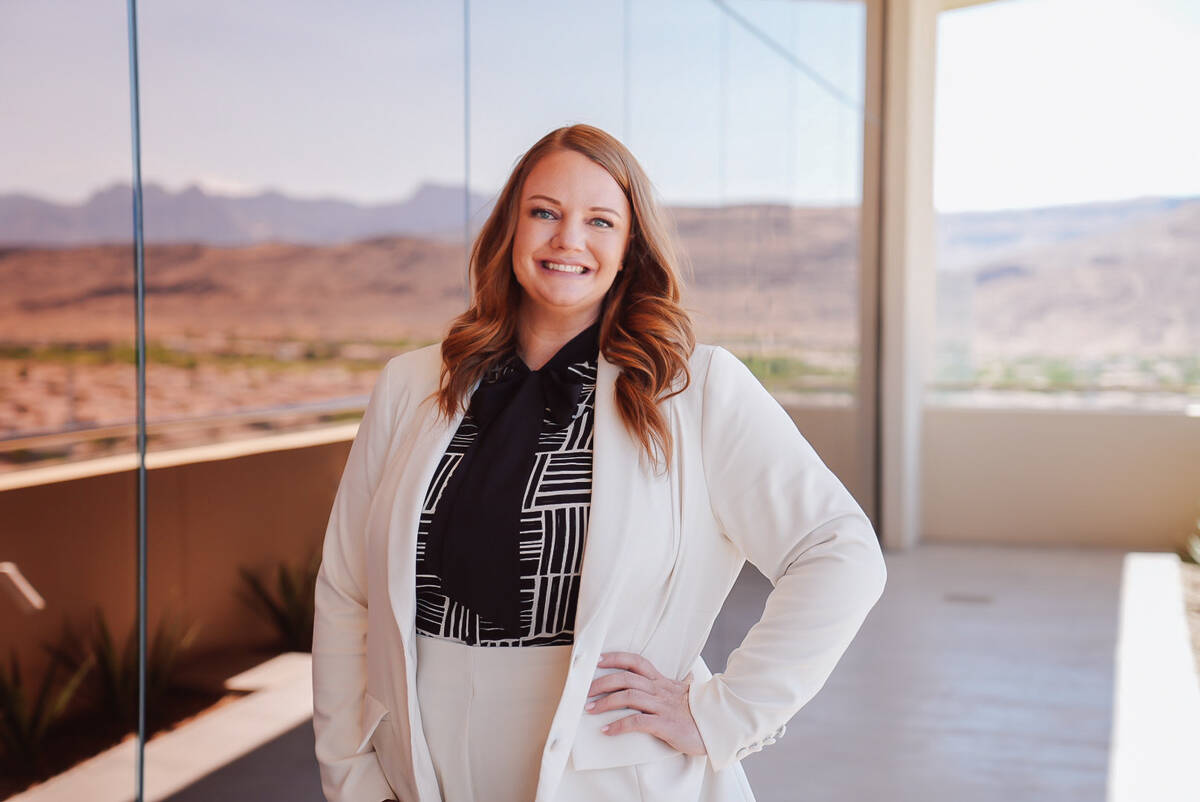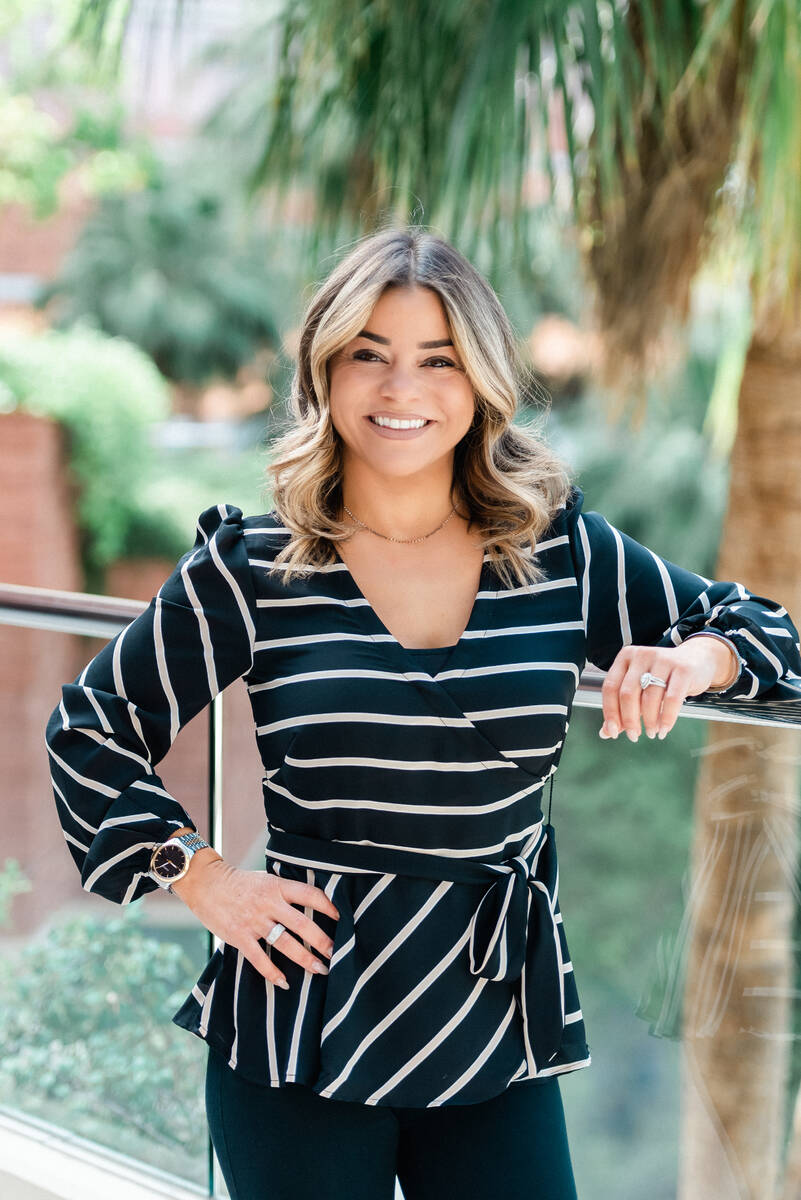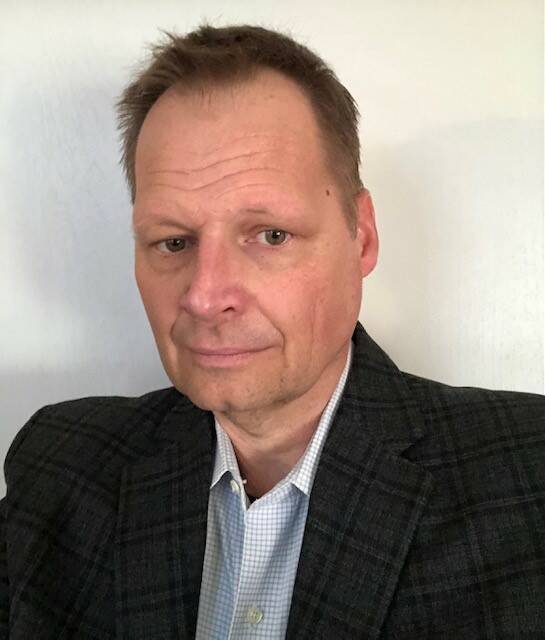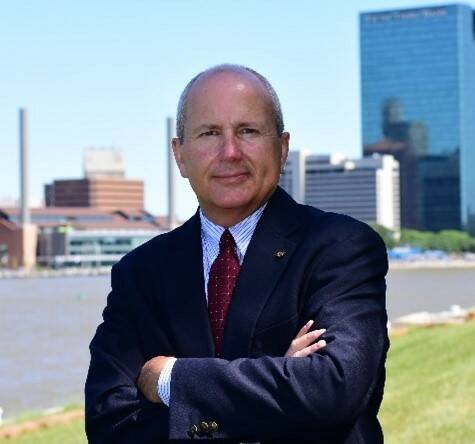 ENGINEERING
• UES, a national leading engineering and consulting company, has hired Sam Palmer, P.E., CBO/CFM, F. ASCE, a Nevada professional engineer, as its Las Vegas branch manager.
With over 35 years of experience as a senior executive in both the public and private sectors, Palmer brings with him a robust set of skills. He is knowledgeable in the overall development and construction processes, including building and fire code development, interpretations and ordinances, as well as design, plan review, zoning, engineering, special inspections and code enforcement.
He recently served as the assistant director for the Clark County Building & Fire Prevention Department and previously served as a principal/division manager for two other national engineering firms. He is chairman of the board of directors of IAS (International Accreditation Service), a globally recognized accreditation organization. In his new role, Palmer will lead a team of approximately 170 UES employees in Las Vegas, with more than 500 active projects in the surrounding area.
Consistently in growth mode for the last several years, UES Las Vegas welcomes his addition to its leadership team.
"Sam will provide strong, effective leadership with a clear vision and robust goals for bringing teams together and expanding services," said Trent Anderson, president of the UES Western Region.
• Eagle Drilling Services (Eagle) president Greg DeSart announced the promotion of Eduardo Luis-Sanchez to the position of drilling supervisor.
"Eduardo has been an integral cog in the Eagle team since he joined us 16 years ago," DeSart said. "His dedication to his team and his craft has led to this next step in his drilling career."
In his new position, Luis-Sanchez will oversee the day-to-day operations of Eagle including the development of the staff and technical challenges associated with drilling in Nevada.
Eagle Drilling Services is a full-service drilling company focused on geotechnical and environmental explorations for engineering firms, environmental consultants and their clients.
HEALTH CARE
• Southwest Medical has added a new health care provider to help meet the growing need for health services in the Las Vegas community. Areeba Siddiqui, MD, joins Southwest Medical's Oakey Health Care Center location (4750 W. Oakey Blvd.) and specializes in neurology.
HOSPITALITY
• Durango Casino, a luxury resort set to debut in southwest Las Vegas in late 2023, announced the appointments of three culinary and beverage stars to elevate the property's overall guest experience. Director of food and beverage Ryan Hink, lead mixologist David Bonatesta and assistant resort executive chef Aaron Losch have joined the team, bringing a wealth of gastronomic experience and knowledge to Las Vegas' newest casino and resort.
When Durango Casino opens, it will be home to a diverse collection of signature restaurants, Eat Your Heart Out, an elevated food hall featuring eclectic cuisines and a lively communal dining experience, alongside a mix of vibrant casino bars and lounges.
— With a vast knowledge of the hospitality industry and over a decade of leadership experience within the Las Vegas hotel and restaurant market, Hink will contribute to the success and development of Durango's numerous food and beverage destinations and partner outlets, including Eat Your Heart Out,, Summer House, and other signature restaurants including the property's steakhouse and FINE Entertainment's venue. Before joining the Durango team, Hink served as director of food and beverage at New York-New York, Park MGM and NoMad, MGM Grand and Aria.
— With over a decade of industry experience, Bonatesta brings local and regional expertise to Durango as the lead mixologist. Bonatesta will drive the cocktail program with a unique perspective that reflects the unique spirit of the property while incorporating its desert inspiration and sense of place. He joins the team from his previous roles at NoMad Las Vegas, barmini and minibar by José Andrés and, most recently, Lev Group where he served as beverage director for Harlo Steakhouse & Bar, La Strega and Al Solito Posto. Bonatesta also served as head bartender at NoMad Los Angeles and Eleven Madison Park's Summer House in the Hamptons, overseeing the development of new menus, specials and day-to-day operations.
— Losch brings over two decades of culinary knowledge to his new role as assistant executive chef at Durango Casino, supporting resort Executive Chef Danny Ye. With a passion for food, his storied career as a culinary leader includes a variety of local roles, previously serving as director of culinary operations at Westgate where he oversaw the property's 13 restaurants, three production kitchens and nine hotel amenity locations, and corporate executive chef at Alex Stratta Restaurant Group. Prior to joining Durango, Losch served in roles as executive chef at The Buffet at Wynn Las Vegas and T-Bones Chophouse at Red Rock.
• Station Casinos announced the promotions of two team members joining the leadership team within the sales and catering departments for the company. Lydia Pierce has been appointed executive director of events for Station Casinos' seven casino resort properties, including the company's latest project, Durango Casino. Renee Di Liddo has been named director of sales and catering at Durango and will lead the new business strategy at the soon-to-open property.
"When building our sales teams, we prioritize leaders with not only a great track record and proven success but also individuals who understand how to deliver hospitality and build meaningful relationships with our guests," said Deanna Burgess, corporate vice president of sales at Station Casinos. "We are thrilled to welcome Renee Di Liddo to Durango and see Lydia Pierce continue to excel in our organization."
— In her new role, Pierce will help lead the various catering teams across the enterprise of meeting and events spaces, drive revenue, deliver guest satisfaction and personally oversee the businesses' high-touch bookings from contract to completion.
Pierce recently celebrated 10 years with Station Casinos. She joined the company in 2013 as a catering sales manager and was promoted to various roles, including associate director of catering and then director of special events. She served as the president of the Las Vegas chapter of the Wedding International Professionals Association and has held various positions during her tenure. Pierce is a graduate of the University of Nevada, Las Vegas.
— Di Liddo brings over 12 years of expertise in the sales and hospitality industry, and a proven success record within Red Rock Resort's sales team. With her exceptional talent for crafting one-of-a-kind guest experiences, Di Liddo will lead sales, catering and banquet operations. .
Durango will offer 20,000 square feet of meeting and event space inside a ballroom, multiple breakout rooms, outdoor spaces and an environmentally friendly event lawn.
NONPROFIT
• Nathan Adelson Hospice announced the hiring of Lori Townsend as the hospice's chief nursing officer.
In this role, Townsend will manage daily nursing operations to ensure all practices align with the organization's objectives and values. In addition, Townsend will oversee the home care, business development, admissions and transportation departments of the organization along with actively engaging with patients and employees to support and promote the hospice's values and mission.
"Lori's passion for patient care and health care is inspiring," said Nathan Adelson Hospice President and CEO Karen Rubel. "As our chief nursing officer, Lori will play an important role in ensuring Nathan Adelson Hospice's commitment to the utmost in patient care. We are extremely excited to welcome Lori to the team and look forward to seeing her passion for health care drive Nathan Adelson Hospice to new heights."
Townsend has more than 32 years of diversified experience in health care and demonstrates exceptional leadership, team building and problem-solving skills. Throughout Townsend's career, she has held various roles, including campus interim chief nursing officer and associate chief nursing officer at Sunrise Hospital and Medical Center and chief nursing officer at both Methodist Children's Hospital and Methodist Hospital Campus in south Texas. Townsend earned her Bachelor of Science innursing from Ball State University in Muncie, Indiana, and a Master of health care administration from the University of Phoenix.
• Rich Wierzbowski, vice president of operations for Diversified Restaurant Group (DRG), has joined the board of directors for Junior Achievement of Southern Nevada (JASN). The nonprofit organization provides K-12 students with the knowledge and skills they need to own their economic success, plan for their future and make smart academic and economic choices.
Responsible for the operations of 78 DRG Taco Bell restaurants in Nevada, Wierzbowski's management, mentoring leadership development and problem-solving abilities will benefit JASN's commitment to empowering youth through financial literacy, workforce readiness and entrepreneurship education.
Michelle Jackson, chief executive officer and president of Junior Achievement of Southern Nevada," said, "We are thrilled to welcome Rich to our board. His extensive business experience and proven abilities and passion for making the lives of young individuals better perfectly aligns with our efforts to provide students with the financial skills to prepare them for the business of life."
Born in Buffalo, New York, Wierzbowski received his bachelor's degree in business from the University Nevada, Las Vegas.
REAL ESTATE
• Agate Construction announced the appointment of Steven Johnson as their new preconstruction services director. Johnson will bring more than 40 years of knowledge and expertise in the development and construction industry to Agate.
In his new role, Johnson will assume the responsibility of overseeing all aspects of Agate Construction's preconstruction department including all bidding and estimating processes, design management of all design build projects, as well as, but not limited to the maintenance of the company's cost database.
Prior to joining Agate Construction, Johnson served as a principal at Bergmann in Ohio and was responsible for overseeing client management services. Johnson helped Bergmann launch a separate construction management company, DBJ Builds LLC, where he served as president and assisted with completing projects that were valued more than $20 million. Prior to that, he served at The Lathrop Co. as a preconstruction manager.
"We are excited to welcome Steve to Agate," said Lou Primak, one of the principals of Agate Construction. "His unique and comprehensive experience in the construction and real estate industry, and along with his significant business acumen, will bring a fresh perspective to the company and allow us to take Agate to new industry heights. His leadership will be instrumental in supporting our continued growth in all the "get work" aspects of our business."