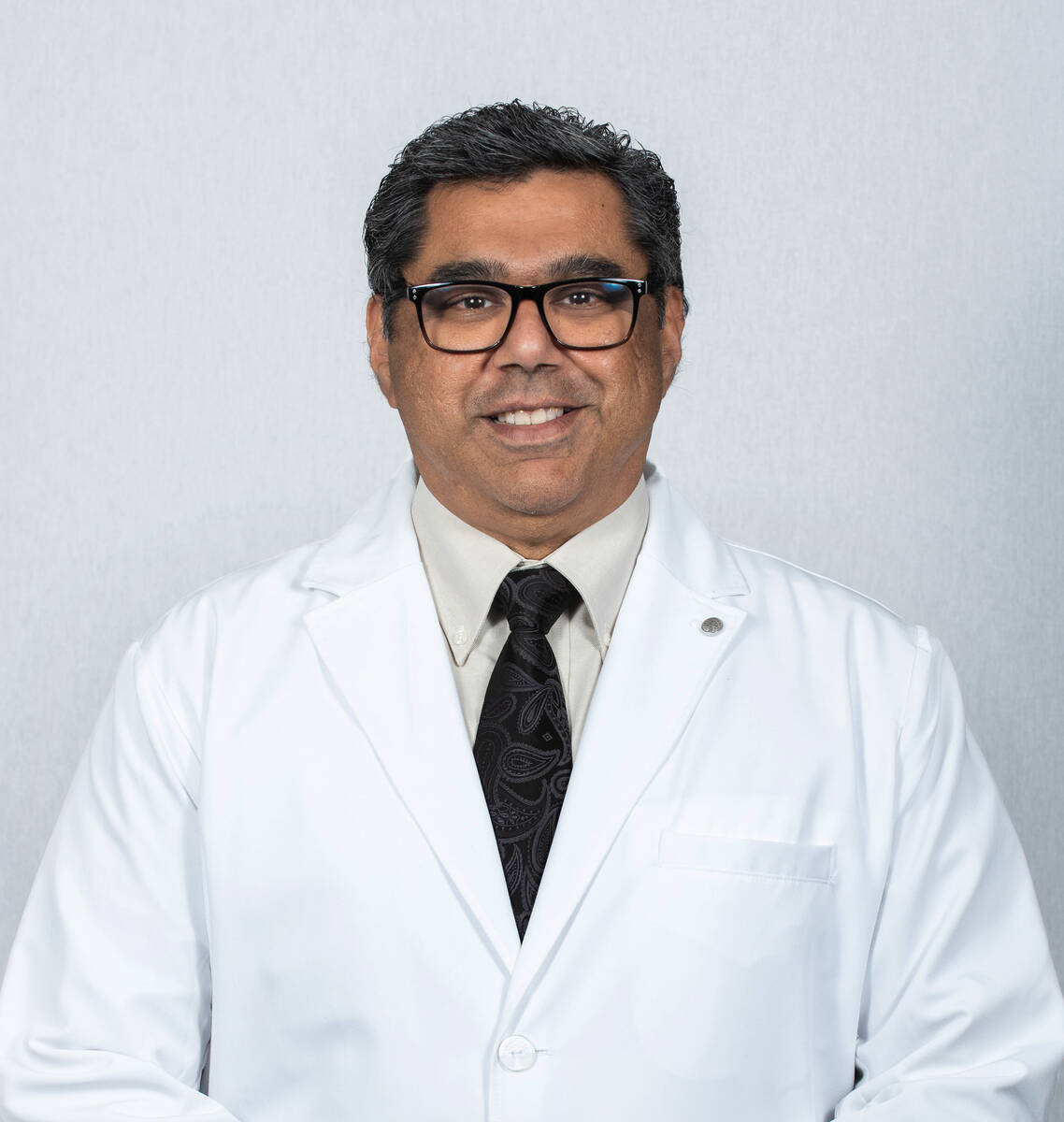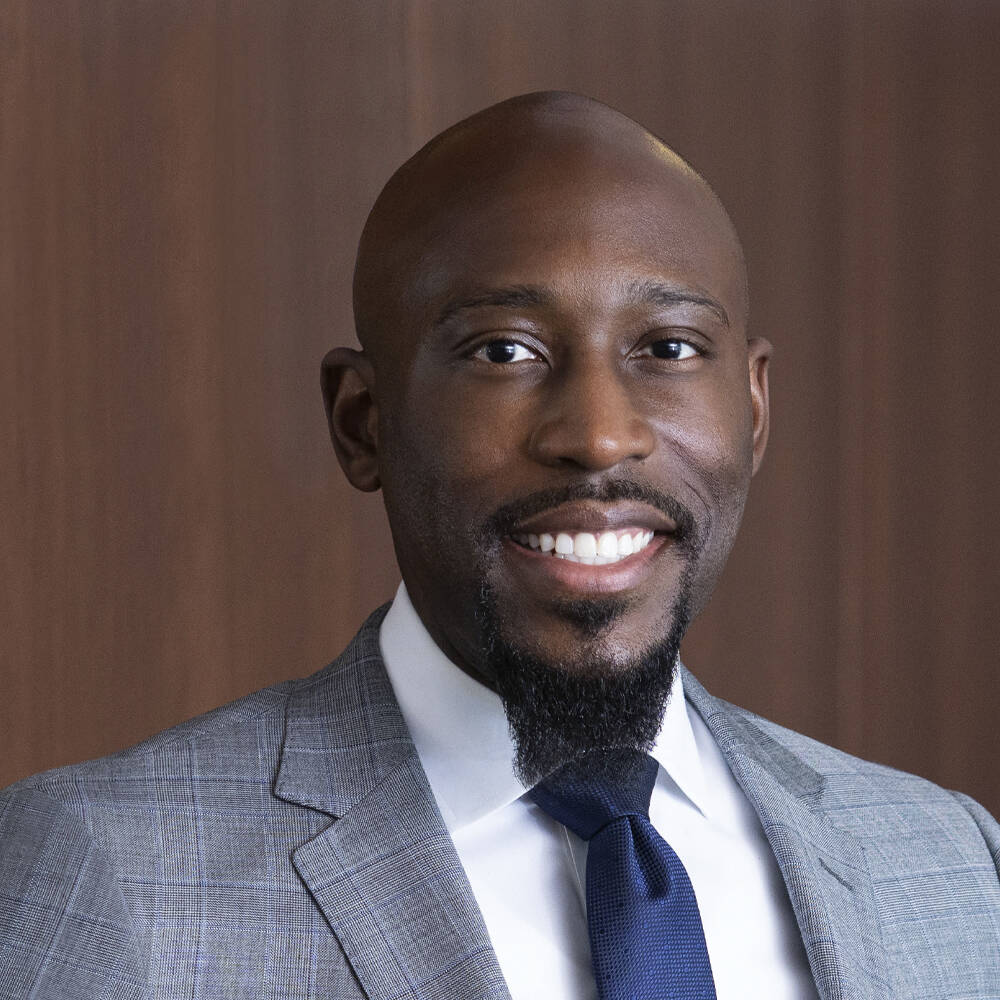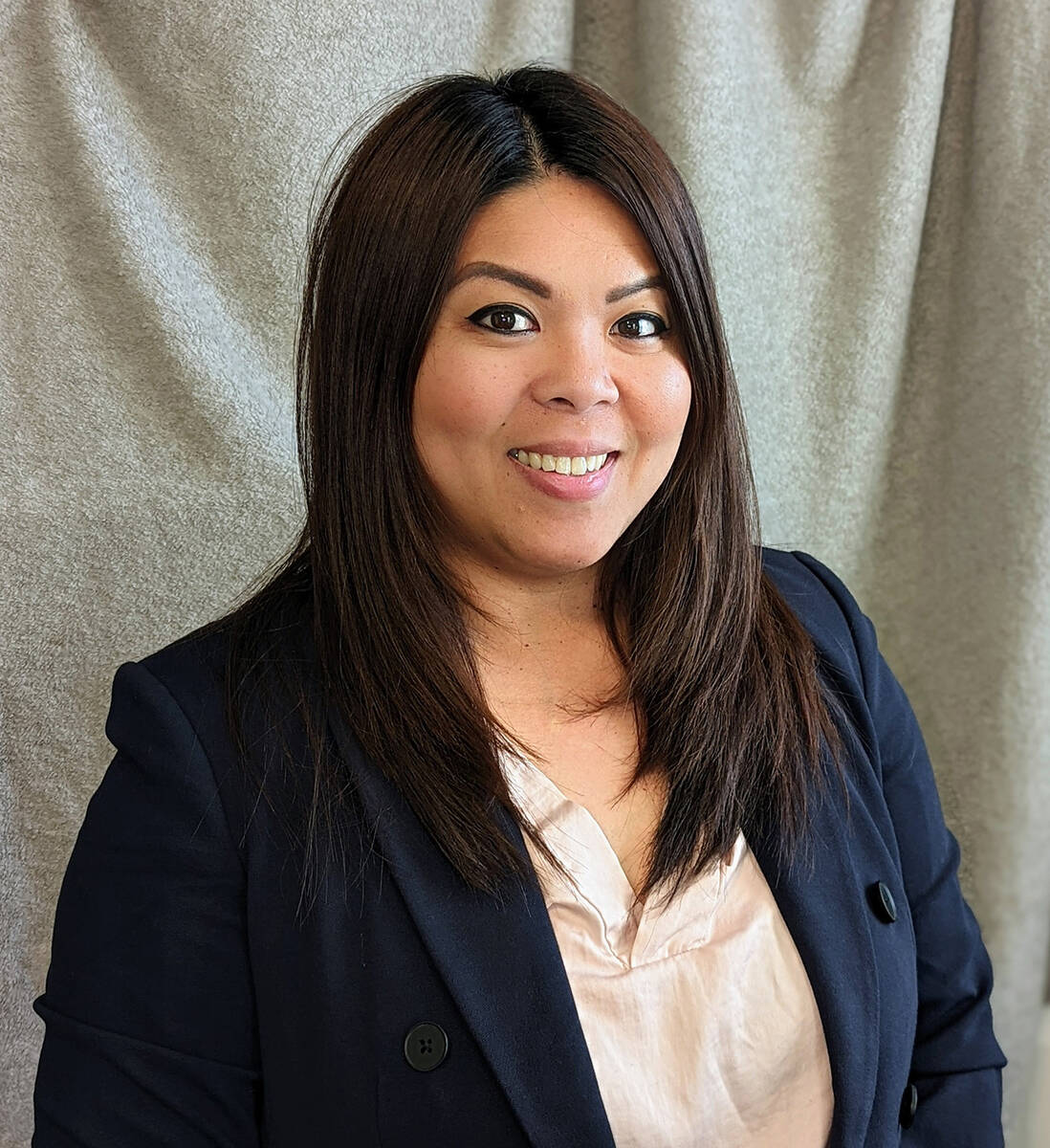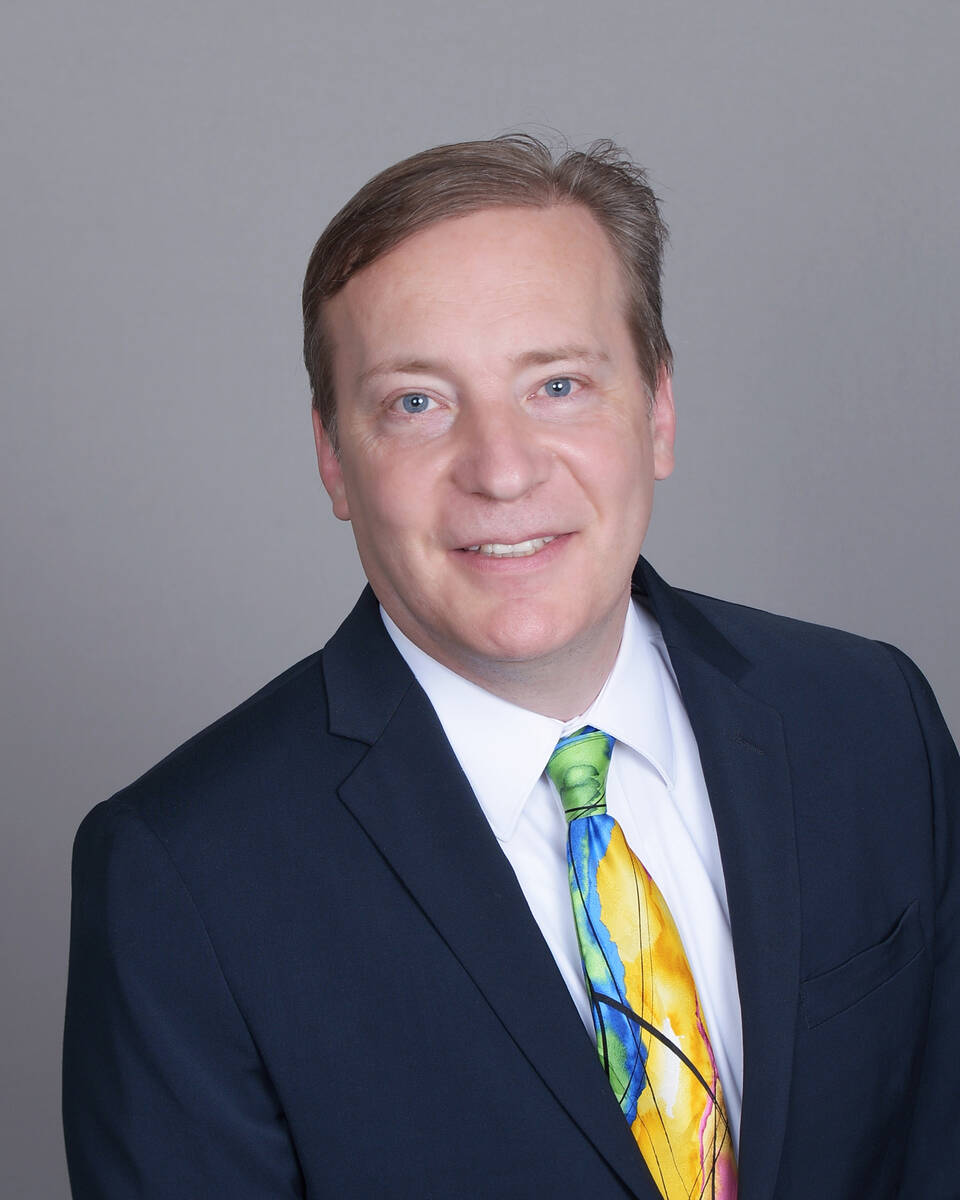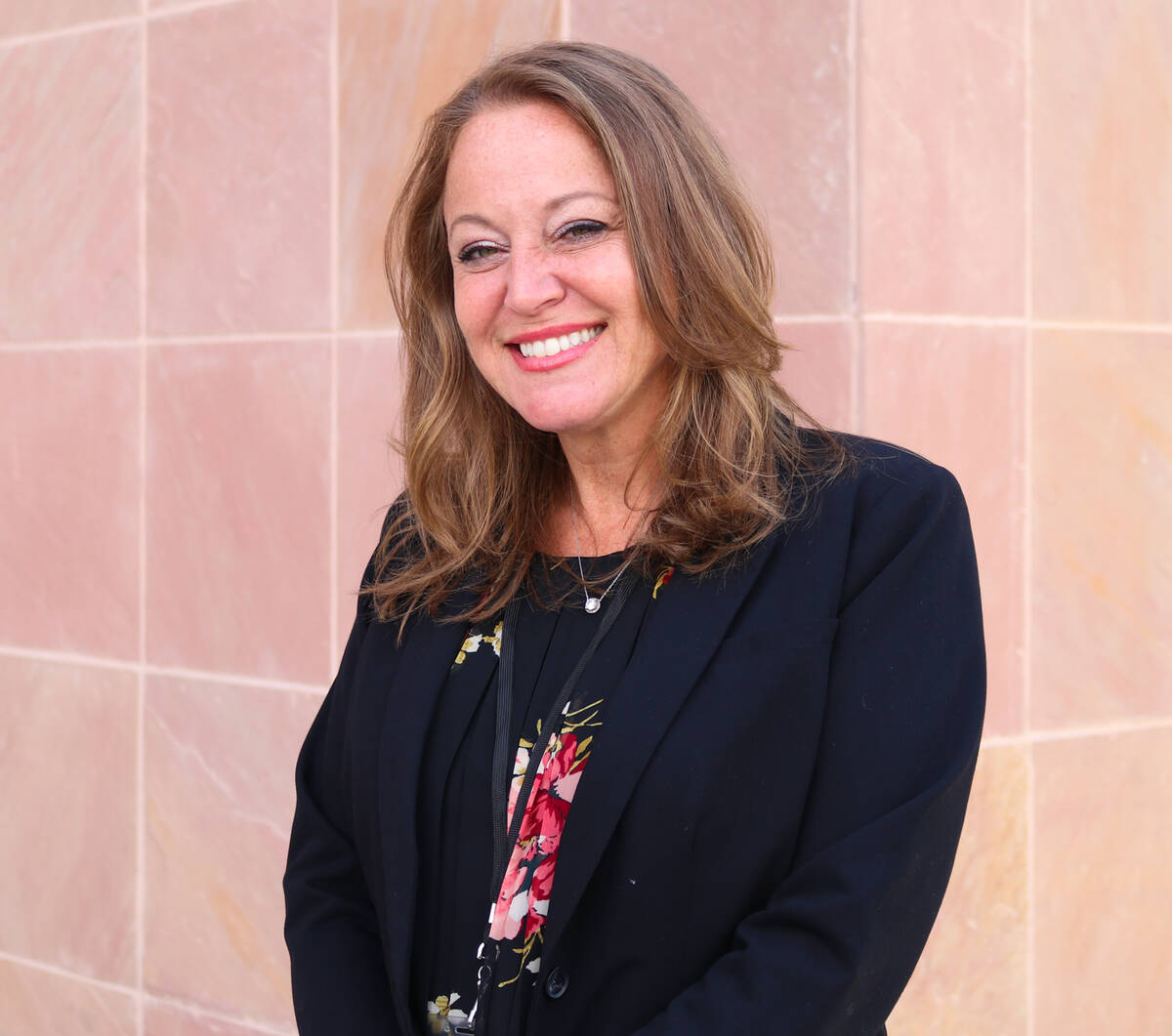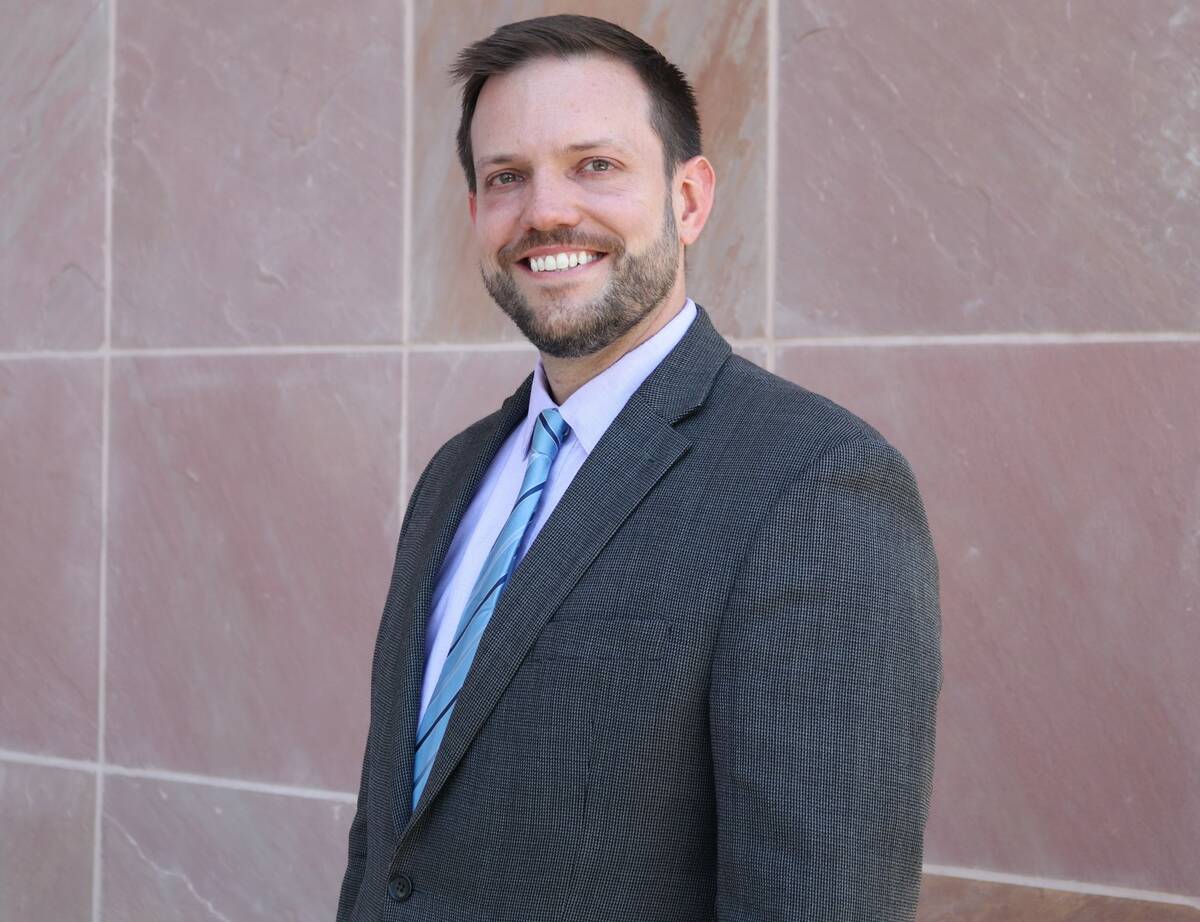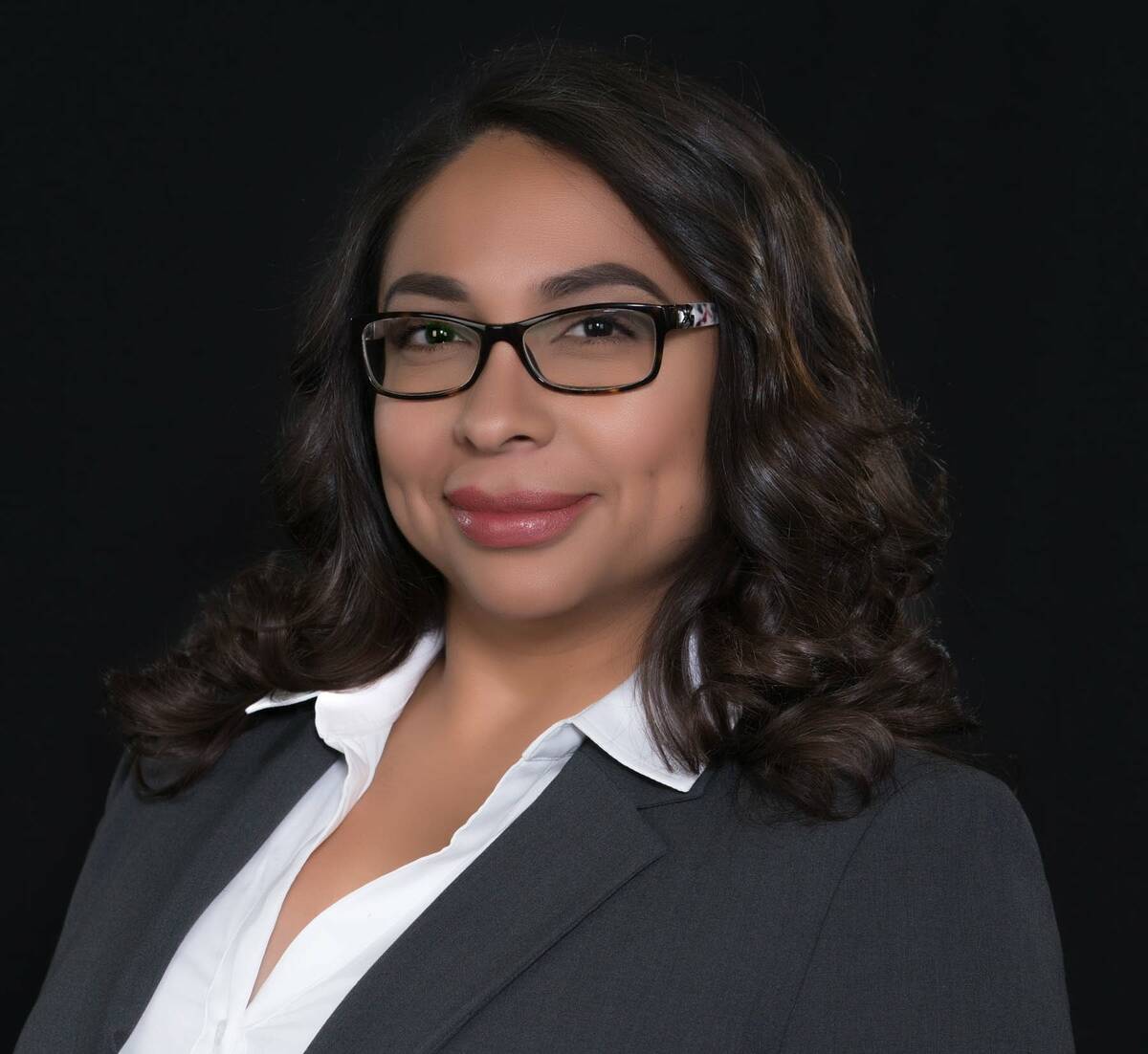 GOVERNMENT
• Executive Director of Henderson Libraries Marcie Smedley is serving her term as president of the Nevada Library Association. Elected in late 2020, Smedley served as president-elect in 2021 before taking the helm of the state association that serves to advocate for libraries throughout Nevada.
With a history of working at Henderson Libraries that dates back to her high school days, Smedley relishes both the Henderson community and the varied opportunities that libraries provide.
Passionate about literacy and advocating for libraries in all communities, Smedley has worked in a variety of positions with Henderson Libraries since returning to the library district in 2003. She holds a Bachelor of Arts degree in communication studies from the University of Nevada, Las Vegas and a Masters in Library Science from Texas Woman's University. She's a member of the American Library Association, the Public Library Association (a division of ALA), United for Libraries (a division of ALA), and the Mountain Plains Library Association. In addition to serving as president of the Nevada Library Association she serves as treasurer of the Henderson Chamber of Commerce Foundation.
A true native, Smedley was born and grew up in Henderson, where she is now married and raising her own daughter. In her spare time, she enjoys reading, cooking and traveling.
HEALTH CARE
• MountainView Hospital announces Ruth Kain, PhD, MSN, RN, NE-BC, is MountainView Hospital's new chief nursing officer. Kain started her position at MountainView July 5.
Kain joins MountainView from HCA Healthcare's Tulane Health System, where she has served as the chief nursing officer since 2019. Kain is a seasoned executive serving in roles of increasing responsibility throughout her career.
At Tulane Health System, Kain helped navigate the complex and challenging landscape of the pandemic while at the same time responding to natural disasters in the form of hurricanes that impacted the hospitals.
Prior to joining HCA, Kain was at Indiana University Health and served as vice president/associate chief nurse executive, System Nursing where she was responsible for a number of areas, including creating a vision and framework for care affordability through the lens of health care economics, financial management and human resource management and leadership. She also worked to create sustained academic relationships to create a pipeline for incoming nurses.
Kain also has worked a regional chief nursing officer over three hospitals: Indiana University Health North Hospital, Indiana University Health and Saxony, where she improved employee engagement and reduced turnover.
Kain began her nursing career at the bedside in obstetrics. Additionally she has worked in newborn services, emergency services and as a travel nurse.
Kain received her Doctor of Philosophy, organizational leadership, from Indiana Wesleyan University. Her Master of Science in nursing is from the University of Indianapolis. She also holds a Bachelor of Science in nursing and an Associate of Science in nursing from Indiana University. She is the recipient of the 2020 New Orleans Health Care Hero award.
• CenterWell Senior Primary Care, a senior-focused and value-based care provider, is announcing the addition of Dr. Khozema Rajkotwala to its center located at 2601 N Tenaya Way. Board-certified in internal medicine, Dr. Rajkotwala, who goes by "Dr. Raj," has been a practicing physician for 25 years treating patients living with conditions such as diabetes, hypertension, COPD, asthma, cardiac conditions, coronary artery disease and depression. He is also trilingual, speaking fluent English, Hindi and Gujarati.
Prior to joining CenterWell, Raj spent almost 20 years running his private internal medicine practice in Ohio where he administered acute and chronic care to over 3,500 patients. Afterward, he was an internist at Anthem Hills Medical Center in Las Vegas.
LAW
• Holland & Hart announced that Erica Medley and JT Washington have joined the firm as associates in Las Vegas. Medley is a member of Holland & Hart's commercial litigation practice group and Washington is a member of the firm's labor and employment team.
— Medley is an experienced trial and appellate advocate focused on defending companies and individuals in commercial litigation matters. Medley gained valuable trial experience serving as a prosecutor and criminal defense attorney in the U.S. Air Force Judge Advocate General's Corps. Her broad range of experience includes advising on litigation strategy, handling motion practice and discovery, representing clients as lead counsel in jury trials and briefing on appellate matters. She received her J.D. from William S. Boyd School of Law, University of Nevada Las Vegas and an LLM from Harvard Law School.
— Washington brings a solutions-oriented approach to handling each client's distinct employment matter. He guides clients through wide-ranging employment issues whether developing employee handbooks and employment agreements for protecting business interests or representing them in litigation when other avenues of resolution have been exhausted. Washington received his J.D. from William S. Boyd School of Law, University of Nevada Las Vegas.
NONPROFIT
• Workforce Connections, Southern Nevada's Local Workforce Development Board, announced the addition of Vegas Golden Knights Linemate Relations (Human Resources) Director Darlene Navarro and Hightower Las Vegas Managing Director and Partner Hugh Anderson to the Workforce Connections Board.
Navarro and Anderson were unanimously appointed to the board by the Local Elected Officials (LEO) Consortium and will serve three-year terms representing the business community.
Navarro joined the Foley Entertainment Group to lead Linemate Relations (human resources) in August 2021. Before working with the Vegas Golden Knights and Henderson Silver Knights, she held senior HR roles at Interblock Gaming and Steelman Partners.
Anderson brings over 40 years of experience in the financial services industry as managing director and partner at Hightower Las Vegas. He holds the Certified Financial Planner, Certified Investment Management Analyst and Chartered Financial Consultant designations.
The Workforce Connections Board is a diverse group of community, business, education, labor and professional service leaders, who understand the local labor market and work to align workforce development resources to meet regional needs.
• Cure 4 The Kids Foundation (C4K), Nevada's only pediatric cancer center, has announced orthopedic surgeon Dr. David Stewart has joined the C4K Medical team. The addition of Stewart brings significant experience in pediatric orthopedics to C4K while further expanding the organization's medical team and range of pediatric services.
"We are very excited to have Dr. Stewart join our medical team," said Annette Logan-Parker, founder and CEO at C4K. "Children battling cancer and other catastrophic diseases require comprehensive medical treatment and care and Dr. Stewart brings over 17 years of experience treating children in Las Vegas."
Stewart has had an illustrious career in medicine in Las Vegas. He graduated summa cum laude from Brigham Young University with a B.S. in molecular biology and went on to obtain his M.D. at the University of Colorado School of Medicine. He completed his surgery internship and then his residency in orthopedic surgery at the University of Texas Medical Branch.
Stewart completed his fellowship in pediatric orthopedic surgery at Children's Hospital Los Angeles. He also serves as a clinical associate professor within the Department of Orthopedic Surgery in the Kirk Kerkorian School of Medicine at UNLV. He has treated hundreds of children facing life-threatening conditions and has developed a reputation as the premier pediatric orthopedic surgeon in the greater Las Vegas area.
Stewart is the latest addition to the C4K medical team that includes Chief Medical Officer Alan Ikeda, MD; Joseph Lasky, MD; Waseem Alhushki, MD; Sumit Gupta, MD; Amy Cruickshank, DO; and Dr. Aimee Foord, DO.
• United Way of Southern Nevada (UWSN) welcomed Stephanie Lewton as the vice president of finance and announced the promotion of Dr. Aaron Krolikowski, PhD, as vice president of programs.
"As we celebrate our 65-year anniversary of service to the Southern Nevada community, it is imperative that we have the best seasoned professionals in the region on our team," said Julian High, president and CEO of UWSN. "Both Stephanie and Aaron will no doubt succeed in their new roles, and I look forward to their continued growth as we look forward to the years ahead."
— Lewton has more than 24 years of experience in accounting and has spent a majority of career working in the Las Vegas construction industry. In her new role, she will oversee UWSN's finance department, which ensures the organization utilizes its resources to its top potential to grow their impact in Southern Nevada.
With an expansive history in leadership and accounting, Lewton previously served as the western region controller for Neff Rentals Inc., as the senior project controller for the Perini Building Co., she also was the accounting and project manager for Sunrise Utilities and the assistant controller for American Asphalt and Grading. She earned her bachelor's degree in accounting from Davenport University in Merrillville, Indiana.
— Krolikowski first joined the UWSN team in 2016 as a community impact consultant, in this position he supported the UWSN team with grant writing, performance measurement, program design, technical assistance and web development, marketing and graphic design and policy research. In his new role, he oversees UWSN's programs including community impact grants, the Nevada Ready! State Pre-K program, Project REACH, United Against Human Trafficking and the Emergency Food and Shelter program.
Prior to working at UWSN, Krolikowski operated an independent research consulting business serving United Ways, philanthropic foundations, and local governments. He previously served as director of research and public policy for United Way of Buffalo and Erie County. He earned his PhD in geography from the Water Program in the Smith School for Enterprise and Environment at the University of Oxford in the United Kingdom.
REAL ESTATE
• Jessica Weil has been named regional vice president of CloudTen Residential, a newly formed Nevada-based firm that manages and operates multifamily properties throughout the West.
According to Melissa Deen, president of CloudTen, in her new role, Weil is responsible for supervising multiple employees as well as a range of multifamily properties throughout the Nevada region — requiring extensive leadership skills, oversight and successful team member development.
"With a passion for innovation, Jessica has considerable experience in complex multifamily operations, and we are thrilled to have her join our fast-growing, visionary team," Deen said. "CloudTen has taken a more nimble, technology-forward approach to multifamily operations, and Jessica will provide the forward-thinking leadership we need as we expand in the Nevada marketplace."
Weil was most recently a regional property manager for Cushman & Wakefield's Las Vegas offices, overseeing a portfolio of 5,488 units and spearheading the day-to-day operations and profitability of numerous multifamily communities. She also was a regional property manager for Greystar Real Estate Partners, supervising 35 employees and overseeing 1,500 units. With over 10 years of experience in the multifamily industry, she has worked for Dasmen Residential, Pinnacle Property Management and Fairfield Residential.
She holds both Master's and Bachelor of Science degrees in psychology from the University of Phoenix and is a member of the Nevada Apartment Association and the NAACP. Fluent in Spanish, she is a certified apartment manager (CAM).
Founded by the principals of San Diego-based Sunrise Management, Cloud10 Residential was formed in the wake of the COVID-19 pandemic to provide a more streamlined, customized, and technology-centric approach to multifamily management.