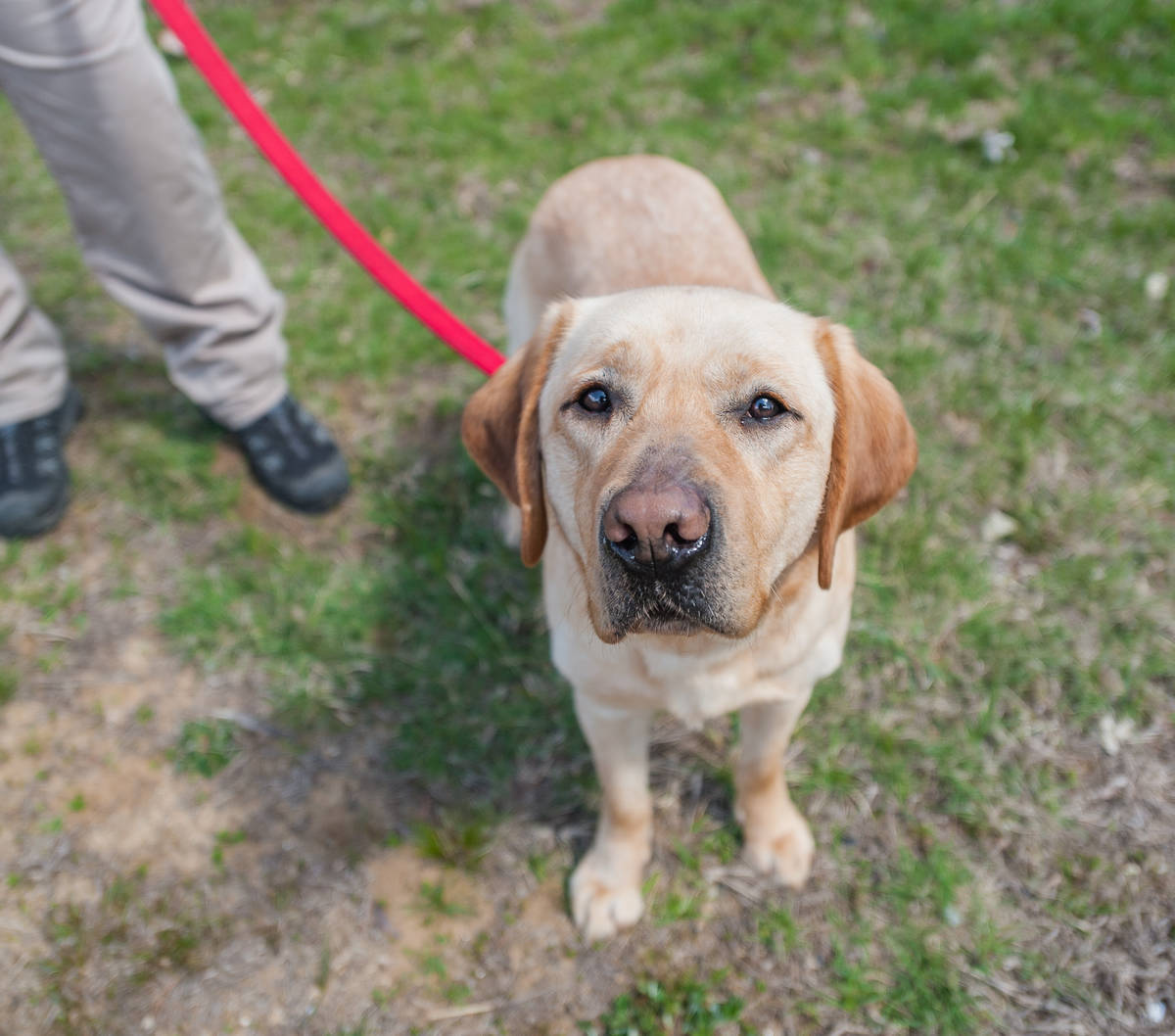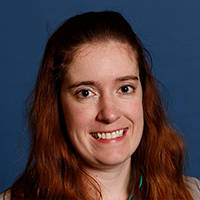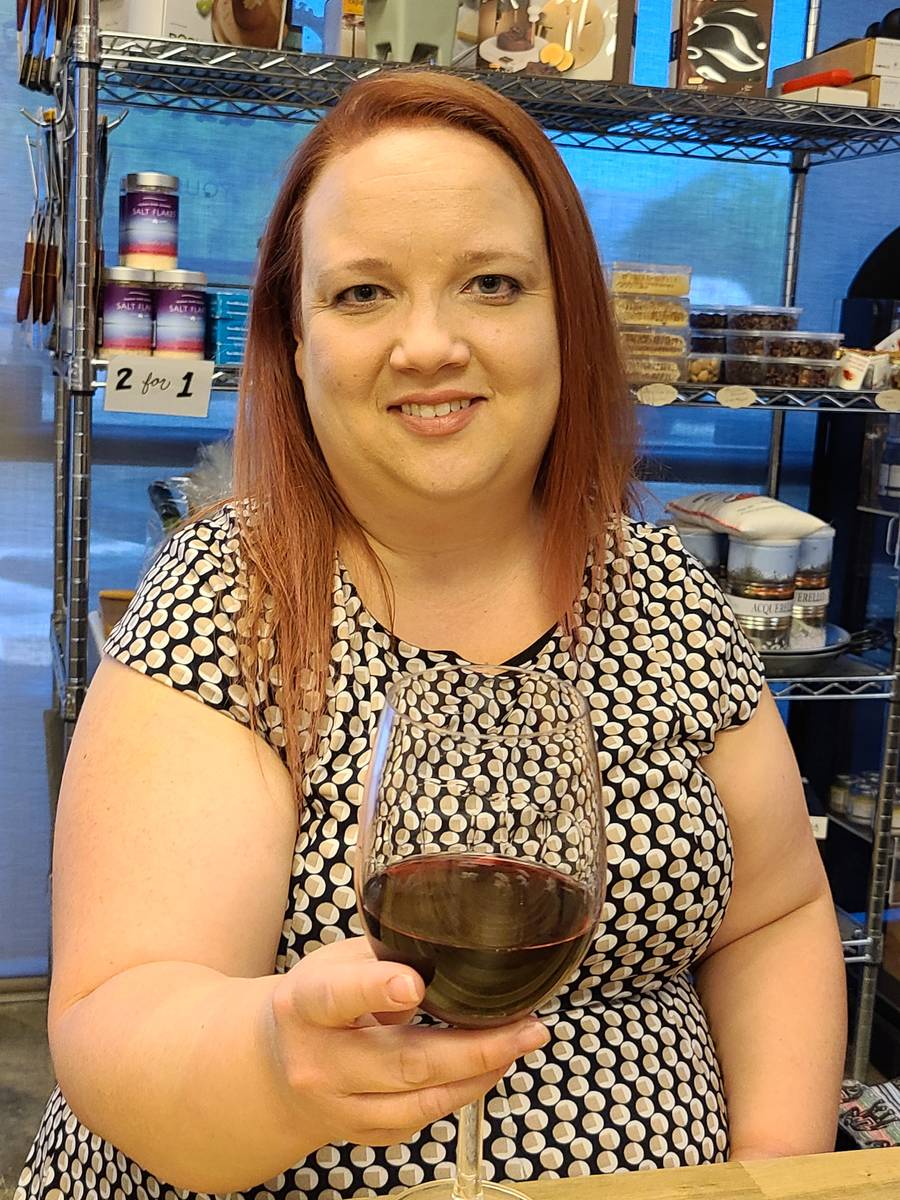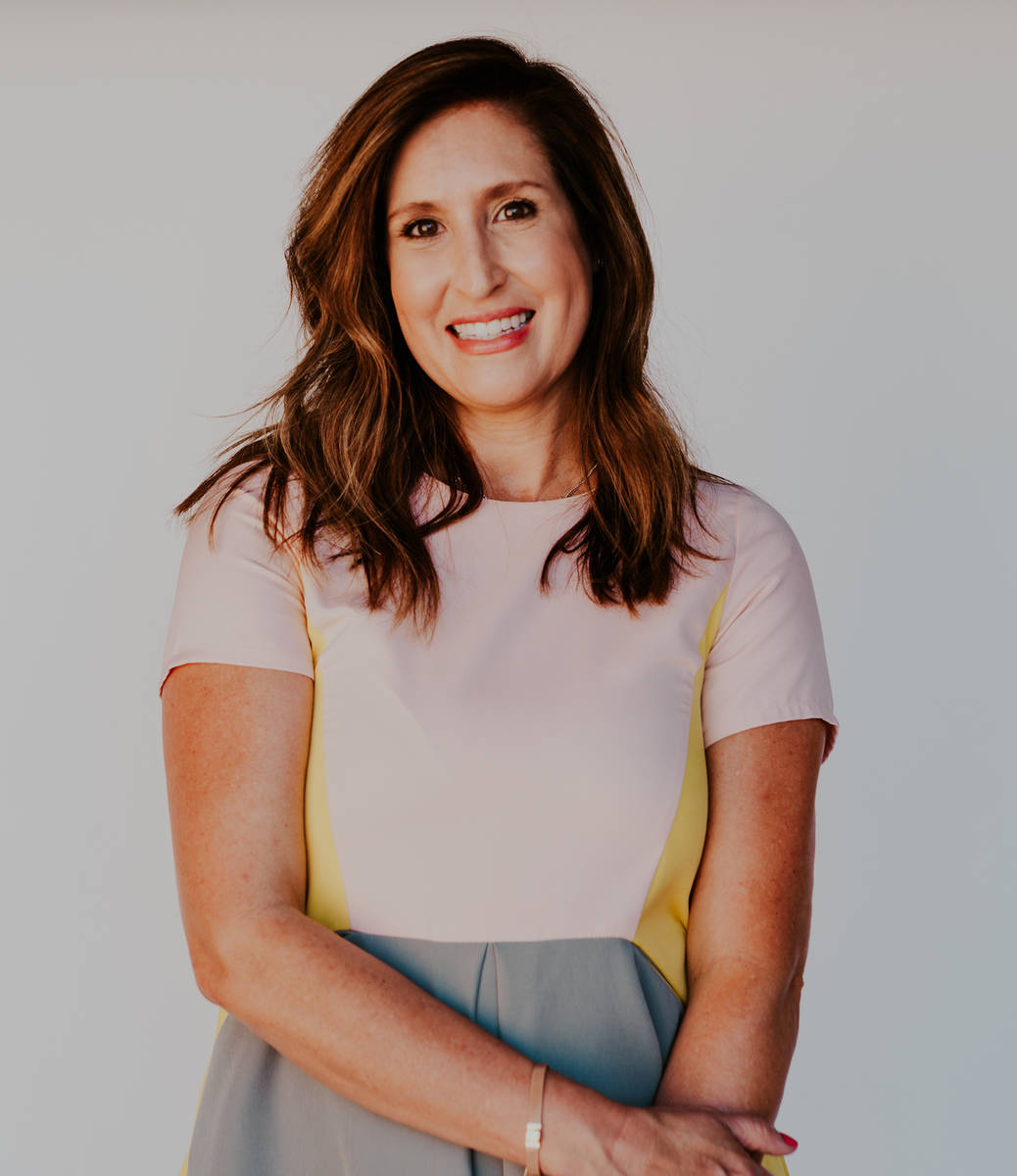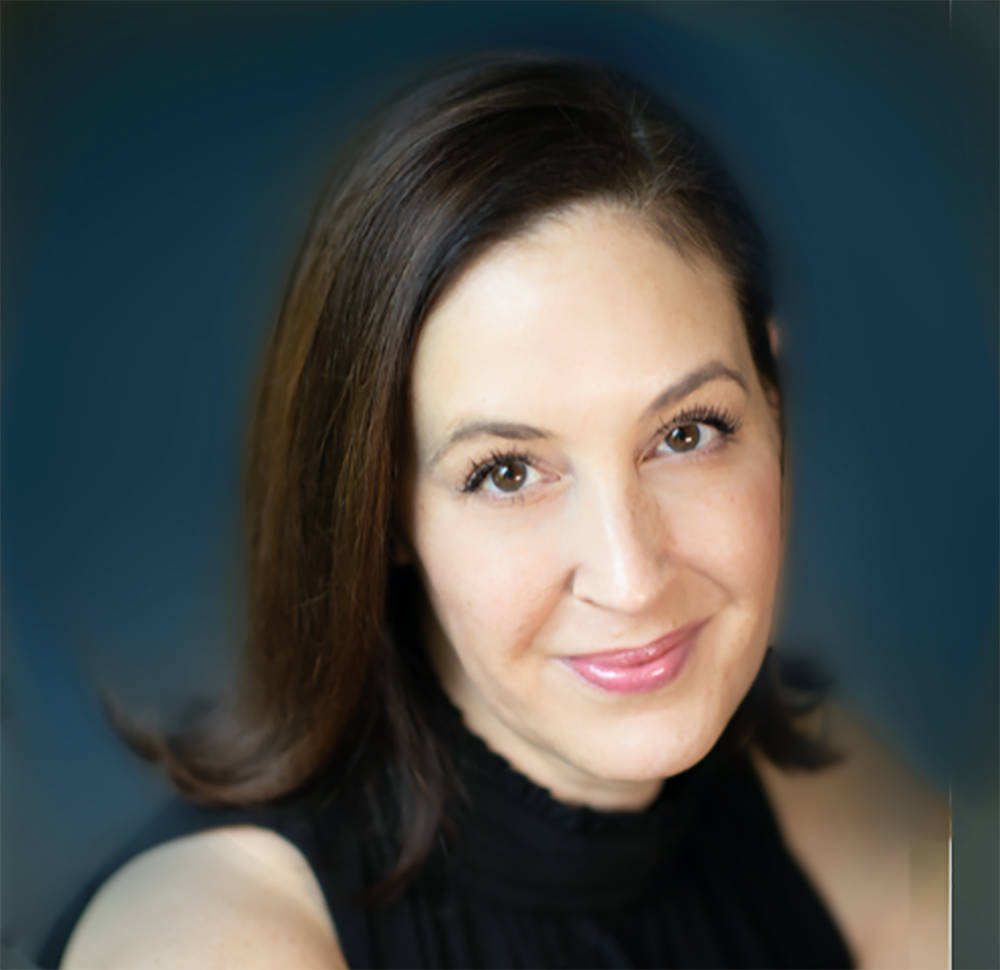 GOVERNMENT
• North Las Vegas Fire Department's newest crime fighter has four legs and a keen sense of smell giving her a nose-up on arsonists. K9 Jersey, a 2-year old female yellow labrador retriever originally raised to be disability assistance canine, is the department's first accelerant detection specialist. Jersey and Fire Investigator/K9 handler Capt. Darcy Loewen recently graduated from the State Farm Arson Dog Training Program in New Hampshire and bring a valuable set of skills to the Nevada fire service.
"We are absolutely thrilled to welcome K9 Darcy to our department," said North Las Vegas Fire Chief Joseph Calhoun. "The North Las Vegas Fire Department is a full-service fire agency, and this fantastic partnership with State Farm provides our residents with yet another very important capability that is unique here in Southern Nevada to our department."
Since its beginning in 1993, the State Farm Arson Dog Program has placed more than 425 dogs in 46 states, three Canadian provinces, and the District of Columbia. All accelerant detection canine teams are trained by Maine Specialty Dogs and certified by the Maine State Police. The program is available to fire departments and law enforcement agencies across the United States.
"This means a great deal to State Farm, fire departments, and local communities," said Kenneth Whitehair, State Farm vice president, Agency. "The scope of arson goes beyond impacting insurance companies — it affects the personal and financial well-being of a community. These K9s enable investigators to do their job more efficiently and effectively."
Fire investigator Loewen will be participating in investigations immediately. The team will be conducting public demonstrations showcasing K9 Jersey's accelerant detection sniffing abilities at schools and throughout the community at various safety events.
K9 Jersey is one of two arson dogs in service in the state, trained through the State Farm program this year. Reno introduced K9 Boston and Capt. Sean O'Brien recently to Nevada.
• Isla Young, executive director of the Governor's Office of Workforce Innovation (OWINN), announced that Kristen Dwyer, former project coordinator at the College of Southern Nevada (CSN), has joined the OWINN staff as a grants and programs manager.
At CSN, Dwyer was responsible for initiating, managing and reporting on all aspects of a $1 million STEM grant at the school. In addition to establishing a steering committee to review and approve applications for competitive funding opportunities from the grant, she presented to numerous groups including nonprofits and educational organizations about the purpose and upcoming plans of the grant initiative. Priorto her position as project coordinator, she served as coordinator to the vice president of academic affairs at CSN.
As OWINN's grants and programs m anager,Dwyer will be responsible for managing nearly $20 million dollars of federal grants awarded to OWINN. The grants include the SANDI Reimagine grant, Department of Labor H1-B Rural Healthcare grant, Department of Labor Apprenticeship grant and National Governor's Association WIN grant.
"The OWINN team is excited to welcome Kristen Dwyer as OWINN's newest staff member. As OWINN continues to develop our federal funding portfolio, having an incredibly strong talent in place is key to compliance and maximum impact. Kristen brings years of experience around grant management. We are thrilled to have her join our OWINN team — an incredibly strong team who are passionate about our mission and understand what a special opportunity we have to provide hope and meaningful opportunities to Nevadans," Young said.
Prior to working at CSN, Dwyer served for eight years in various capacities for the Harte Research Institute for Gulf of Mexico Studies at Texas A & M University Corpus Christi, including working as Outreach Program manager, assistant to the executive director and business support specialist. She received her Bachelor of Science in agricultural communications and journalism from Texas A & M University and an MA in Communications from Texas A & M University Corpus Christi.
MARKETING
• The Feast of Friends, a Las-Vegas based restaurant and hospitality marketing agency, has announced the addition of Rachel Diehl, who joins the table as director of media relations.
"We've known Rachel as an enthusiastic promoter of the Las Vegas community for many years," said Eric Gladstone, team leader of The Feast of Friends. "Adding her to our team was a natural fit."
With more than 15 years experience, Diehl started handling public relations campaigns for nonprofits in high school before graduating from University of Nevada, Las Vegas with a bachelor of arts in journalism and media studies. Since then, she has built a career with prominent local agencies representing clients across a variety of industries from food, beverage and entertainment, to retail and technology. Her public relations campaigns have been recognized by peers in her industry including a feature in PR Week's Exceptional PR Campaign Case Studies, as well as earning a PRSA Pinnacle Award for Public Service Campaign.
REAL ESTATE
• JCJ Architecture has welcomed Nicole Dalton Williams, RID, to its Las Vegas office as interiors project director.
In her new role, Dalton Williams will work closely with the hospitality and gaming design team to strengthen JCJ's reach within the Las Vegas market and beyond. Building upon the firm's strong foundation, Dalton Williams will leverage her noteworthy, international experience to further enhance JCJ's collective interior design practice.
Dalton Williams brings over 20 years of experience in global hospitality and entertainment interiors, with particular expertise in the curation of design solutions for gaming enterprises. As former partner and principal of interior design at Dalton Steelman Arias & Anderson (a Paul Steelman-affiliated firm), Dalton Williams managed, directed and designed multibillion-dollar hospitality projects from conception to completion, while ensuring that client expectations were met and handled expeditiously. Prior to that, she was vice president of interior design at Steelman Partners, where she worked to streamline design processes and create standards for detailed interior design specifications. Dalton Williams has spearheaded such notable projects as Resorts World Las Vegas, the largest new build resort on Las Vegas Boulevard for 11 years; Solaire Resort and Casino in Manila, Philippines; Galaxy Casino in Macau; and Casino Sochi in Russia.
"We are thrilled to welcome Nicole to the JCJ team," said Bob Gdowski, AIA, director of hospitality design at JCJ Architecture. "She is bringing a fresh perspective and boundless creativity to our Las Vegas office that will be of tremendous value as we broaden our horizons in this market."
Dalton Williams is a member of the Las Vegas Chapters of ASID and NEWH and is an adjunct faculty member at the UNLV School of Architecture. Her design work has received numerous accolades, including the Interior Design Giants Awards and the NEWH Hospy Awards.
RETAIL
• Marshall Retail Group (MRG), a WHSmith company, has announced a new addition to their executive team with the appointment of Missy Sage as senior vice president of operations, overseeing the organization's dynamic operational practices.
"Adding excellent team members with a history of success and complimentary corporate values is of utmost importance to Marshall Retail Group," said Michael C. Wilkins, chief executive officer of Marshall Retail Group. "With her breadth of experience in executive retail operations coupled with her proven track record of a consumer-first mentality, we are confident that Missy is a great addition to our executive team and our company as a whole."
Sage brings over 20 years of consumer and retail operations experience to Marshall Retail Group. In her new role, Sage will be responsible for spearheading plans with long-range horizons and driving operational excellence based upon sound knowledge of corporate expectations. Sage began her senior vice president experience with Bank of America as a consumer market executive in 2005. Since then, Sage has held a variety of executive-level positions within Bank of America; AAA Northern California, Nevada and Utah; Under Armour; and Hanesbrands Inc. In her most recent role as vice president of retail stores and operations at Hanesbrands Inc., Sage oversaw revenue, profit, operations and real estate for the organization under the Hanes, Maidenform, Champion Heritage, Alternate Apparel and Bras & Things brands. Sage and her husband recently relocated to Las Vegas from Winston Salem, North Carolina to begin her next executive journey with MRG.