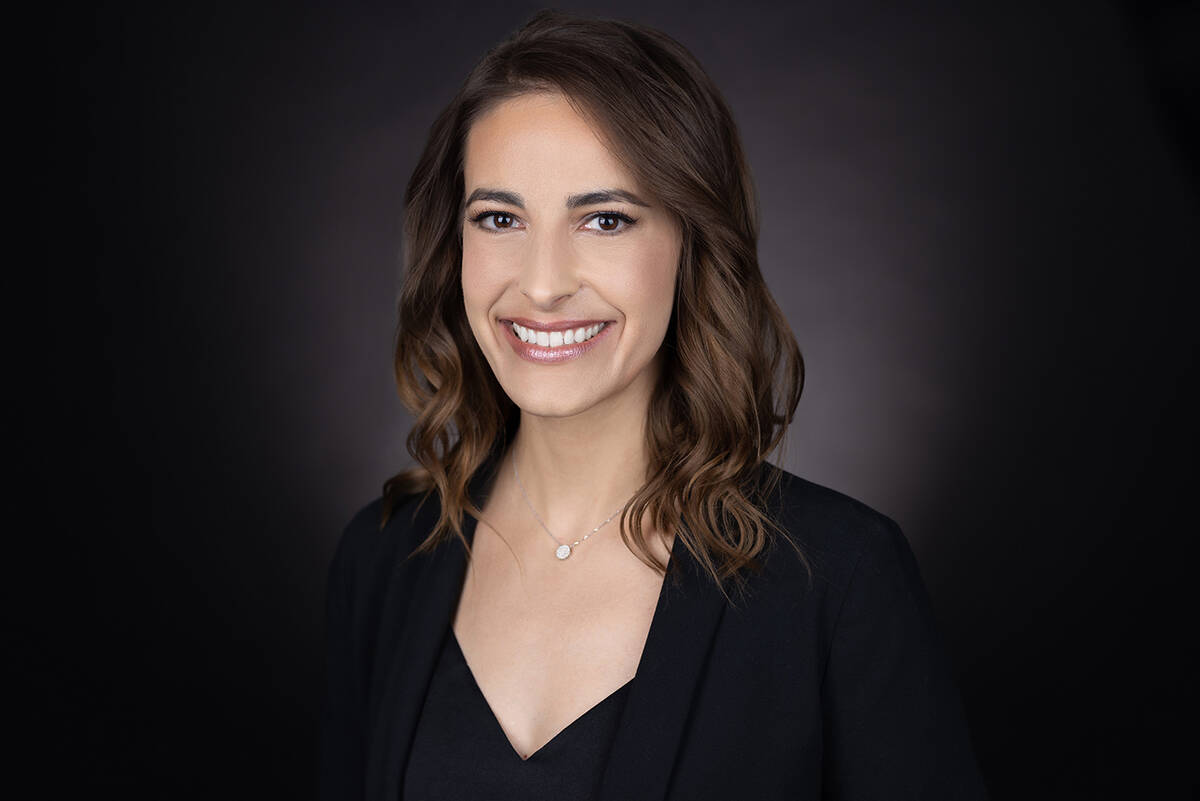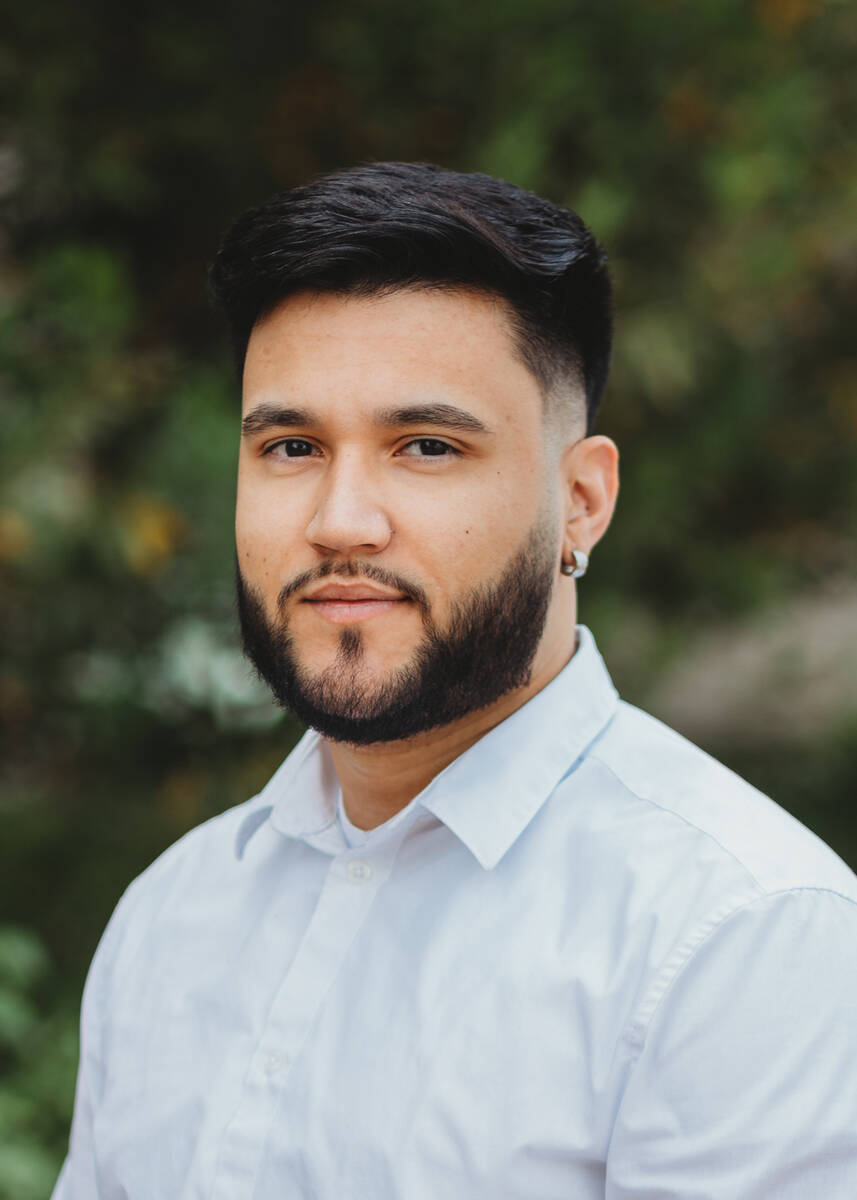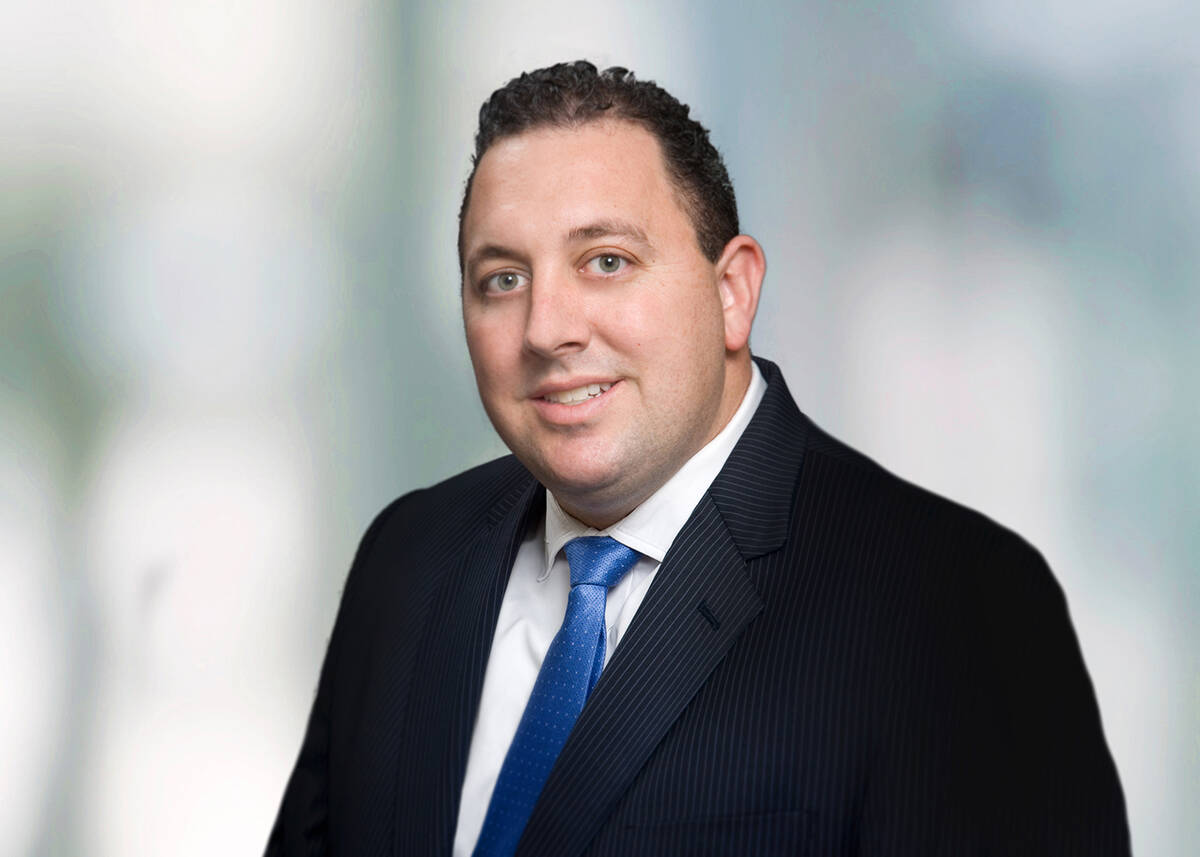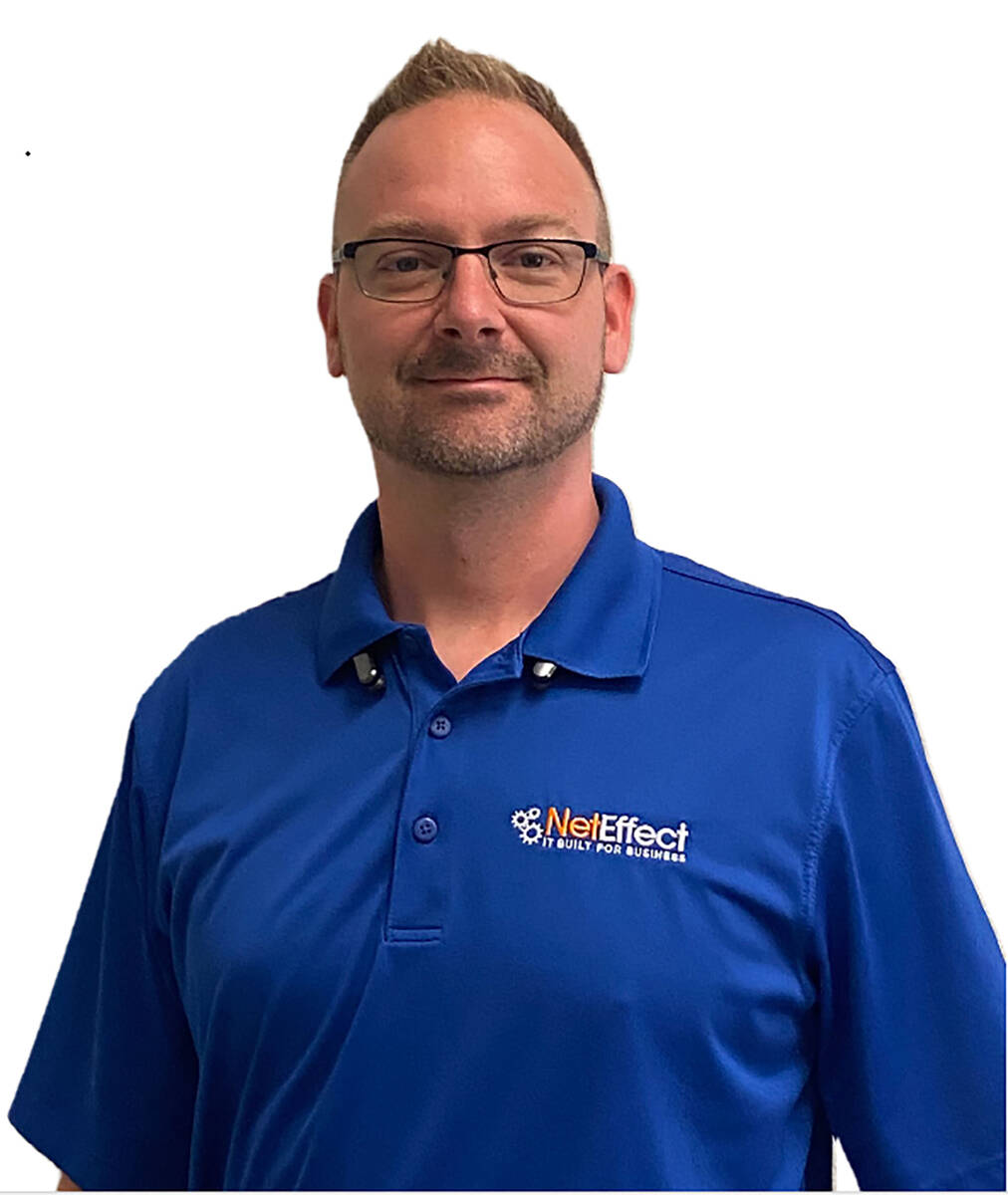 FASHION
• The Las Vegas Fashion Council (LVFC) announced the addition of Jennifer Inaba to its board of directors. Inaba is an award-winning communications professional who has worked in the environmental conservation and advocacy space for nearly 20 years. She has a driven focus on sustainability and environmental justice to protect the future of the planet and people – with a specific interest in the fashion industry. She provides pro bono advocacy and policy support for Fashion Revolution USA, the world's largest fashion activism movement to increase awareness and transparency in the industry, and is an ambassador for Remake, a global advocacy organization fighting for fair pay and climate justice in the clothing industry. She also serves as the communications advisor for the Las Vegas chapter of the Climate Reality Project and is a founding member and communications lead for Las Vegas Women in Business for Good. She is a PhD candidate studying sustainable fashion and the environmental and social impact of consumerism. Inaba was a featured TEDx speaker in 2022, sharing her talk on how the practice of mindfulness can help break the vicious cycle of overconsumption — all while providing the additional value of reconnecting with nature.
FINANCE
• Nevada State Bank has hired Carlos Perez as communications officer. Perez supports research, development and execution of internal and external communications projects for the bank. He will be playing a key role in intranet upgrades as well as supporting the rollout of an upgraded website this year.
"Carlos brings enthusiasm and excellent technology experience to the communication team at NSB," said Sandi Milton, senior vice president of marketing communication and events."Communications technology and channels are evolving quickly so we're pleased to have Carlos with us to stay on top of these transitions."
Perez was previously a press secretary with the Nevada State Legislature, supporting a caucus with communications and media relations. Perez holds a Bachelor of Arts in journalism from the University of Nevada, Reno. He said he looks forward to getting more involved with the southern Nevada community.
• BDO USA, LLP has named Ryan Whitman assurance practice leader of the firm's Las Vegas and Phoenix offices overseeing all operational aspects of the firm's local practice. With over 20 years of experience, Whitman is well-versed at serving the needs of clients ranging from private organizations to large publicly held companies. His experience includes performing audits for clients with SEC reporting requirements, SOX compliance, regulatory compliance, internal audit and accounting services.
HEALTH CARE
• Clark County Medical Society honored Las Vegas Fire & Rescue Fire Captain Beau McDougall, with the 2023 Winged Heart Award for first responder during its Presidential Installation and Awards Ceremony at The Smith Center for the Performing Arts on May 20.
Rose McDonald, NP, a nurse with Valley Hospital Medical Center and the Empowered Program at Roseman University College of Medicine were the winners in the nursing and nonprofit categories. Additionally, Brandon Young of Touro University Nevada College of Medicine and Qiret Sultan, of Kirk Kerkorian School of Medicine at UNLV, were presented with the 2023 Student Rising Star Award.
2023 Winged Heart Awards Recipients:
— For almost 12 years, McDougall has been a part of the Fire & Rescue Las Vegas team, where he has risen through the ranks to become the current fire captain, a position he has held for the past 4½ years. His commitment to helping others extends beyond his job, and he has been actively involved in supporting diverse charities. Currently, Capt. McDougall is hosting a Luke day on June 16, where he is raising funds and supplies for canines and animal shelters, showcasing his love and concern for animals. He is also on the board for Professional Firefighters of Nevada, where is actively involved in community support efforts such as sponsoring scholarships through the Nevada Public Education Foundation.
—At Valley Hospital Medical Center, McDonald has established herself as a true leader in every sense of the word. She is always willing to go above and beyond to ensure that her team provides excellent care to every patient who walks through the door. Her remarkable personality and leadership style have created a culture of positivity, cooperation and effective teamwork in the busy emergency department.
— The Empowered Program at Roseman University College of Medicine, a 501(c)3 founded in 2018, supports pregnant and postpartum individuals experiencing an opioid and/or stimulant use disorder. The program accomplishes this through a multipronged approach, which involved facilitation of referrals and care coordination, the development of personalized care plans, counseling services (individual and group), peer recovery and health education. The program has had extremely successful results and were recently invited by the State of Nevada to apply in partnership with them for a federal grant opportunity which would expand the program to Reno.
2023 Medical Student Rising Star Award Recipients:
— Young, was born in 1996 to two Chinese immigrants and raised in Chino Hills, California, along with two younger brothers. He majored in general biology at the University of California, San Diego, graduating summa cum laude while actively serving various local communities. As an orientation leader, he helped hundreds of incoming students transition into college life while also coordinating a mentorship program for incoming students. Young also travelled to Panama and Peru to provide medical services to medially deprived communities and learned about the health care systems in those countries.
— Sultan, is a member of the Class of 2024 at Kirk Kerkorian School of Medicine. Qiret is from Las Vegas and graduated from UNLV with a Bachelor's of Science in pre-professional biology, and a minor in psychology. While at UNLV, she served as a Bennett Mentor at the UNLV Honors College helping freshmen to connect with each other and the campus. Qiret has been selected by the medical school as a national representative to the Organization Student Representatives through the Association of American Medical Colleges (AAMC). Qiret is also a co-founder and president for the Middle Eastern and South Asian Medical Student Association. This group provides mentorship, faculty presentations and service opportunities for students in medical school. Qiret started Project Sunshine, an organization that partners with UMC Children's Hospital and Sunrise Children's Hospital to provide support for children while hospitalized.
Recipients for the Winged Heart Award are selected by the CCMS Presidents' Committee that includes Dr. George Alexander, 2012-13 president; Dr. Nicholas Fiore, 2022-23 president and Dr. Mitchell Forman, 2023-24 president-elect.
Established in 1955, the Clark County Medical Society is a professional organization of more than 1,600 physician, resident and medical student members. The organization advocates for physicians and their
patients in Southern Nevada, encouraging the delivery of quality health care within the community.
• Desert Breeze Dental announced Dr. Tammy M. Sarles has earned the prestigious accredited award from the American Academy of Cosmetic Dentistry (AACD). With this accreditation, she joins an elite group of dental professionals committed to providing today's most sophisticated and advanced cosmetic and restorative dentistry.
"We are so proud of Dr. Sarles, this accreditation places her among the top cosmetic dentists in the World," said Lisa McKenzie, Desert Breeze Dental chief operating officer.
Sarles is from Colorado and has been in private practice for over 13 years. She said she knew she wanted to be a dentist from a young age and her work at Desert Breeze Dental reflects her passion. Sarles holds a Bachelor of Science degree in biology, with a minor in chemistry, from Metropolitan State University of Denver. Her DMD (Doctor of Dental Medicine) is from the University of Nevada, Las Vegas. She is a Fellow with the Academy of General Dentistry (AGD), an Alumni of the Kois Center and a newly accredited member of the American Academy of Cosmetic Dentistry.
• Southwest Medical has added four new providers to help meet the growing need for health services in the Las Vegas community.
— Karen Cozelos, APRN, joins Southwest Medical (2845 Siena Heights Drive in Henderson) and specializes in adult medicine.
— Melissa Han, APRN, joins Southwest Medical (2704 N. Tenaya Way) and specializes in the Now Clinic.
— Maria Jumalon, APRN, joins Southwest Medical (270 W. Lake Mead Parkway in Henderson) and specializes in neighborhood care.
— Daisy Mackie, APRN, joins Southwest Medical (560 N. Nellis Blvd.) and specializes in neighborhood care.
Southwest Medical, part of Optum Care, was founded in Las Vegas in 1972 and is Nevada's largest multispecialty medical group with over 350 local health care providers through Southwest Medical, including six urgent care centers and two outpatient surgery centers.
TECHNOLOGY
• NetEffect, a leading information technology firm in Southern Nevada, announced today it has hired Jedidiah Wallace as a Tier III IT systems engineer.
In his new role, Wallace will work with the NetEffect project team and handle clients in a wide array of industries with various technologies and environments. As a Tier III systems engineer, he will be responsible for providing both remote and on-site IT systems support and project implementation.
"We are thrilled that Jedidiah has joined our team of experts at NetEffect," said NetEffect CEO David Rounds. "As our firm expands and we continue to meet the IT needs of many small- to mid-size businesses in the Las Vegas Valley, adding quality talent like Jedidiah is a feather in the cap for our company and for the clients he will assist."
A Tier III system's engineer is responsible for fielding complex high-level escalations and projects. Wallace has a deep understanding of Microsoft technologies, networking and troubleshooting. He has served as a project manager and has 15 years of experience in information technology, engineering and product development. He has a proven track record of pairing business needs and strategic planning with strong leadership skills to create new opportunities, and has a deep understanding of the technical landscape, and ability to identify emerging technologies.
Wallace has served in various IT roles at other companies. Among them have been: Technical product manager, developing the company's entire product offering; as a partner, where he focused on building business plans and operational manuals for small business growth and expansion; and as a business development manager, overseeing the marketing and sales teams to support a company's transformation from an outsourced IT company to an executive technology consulting firm.