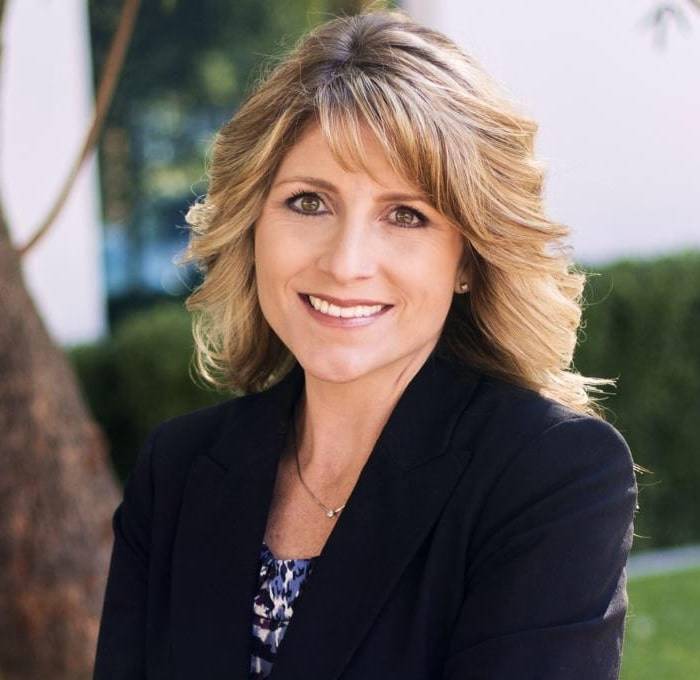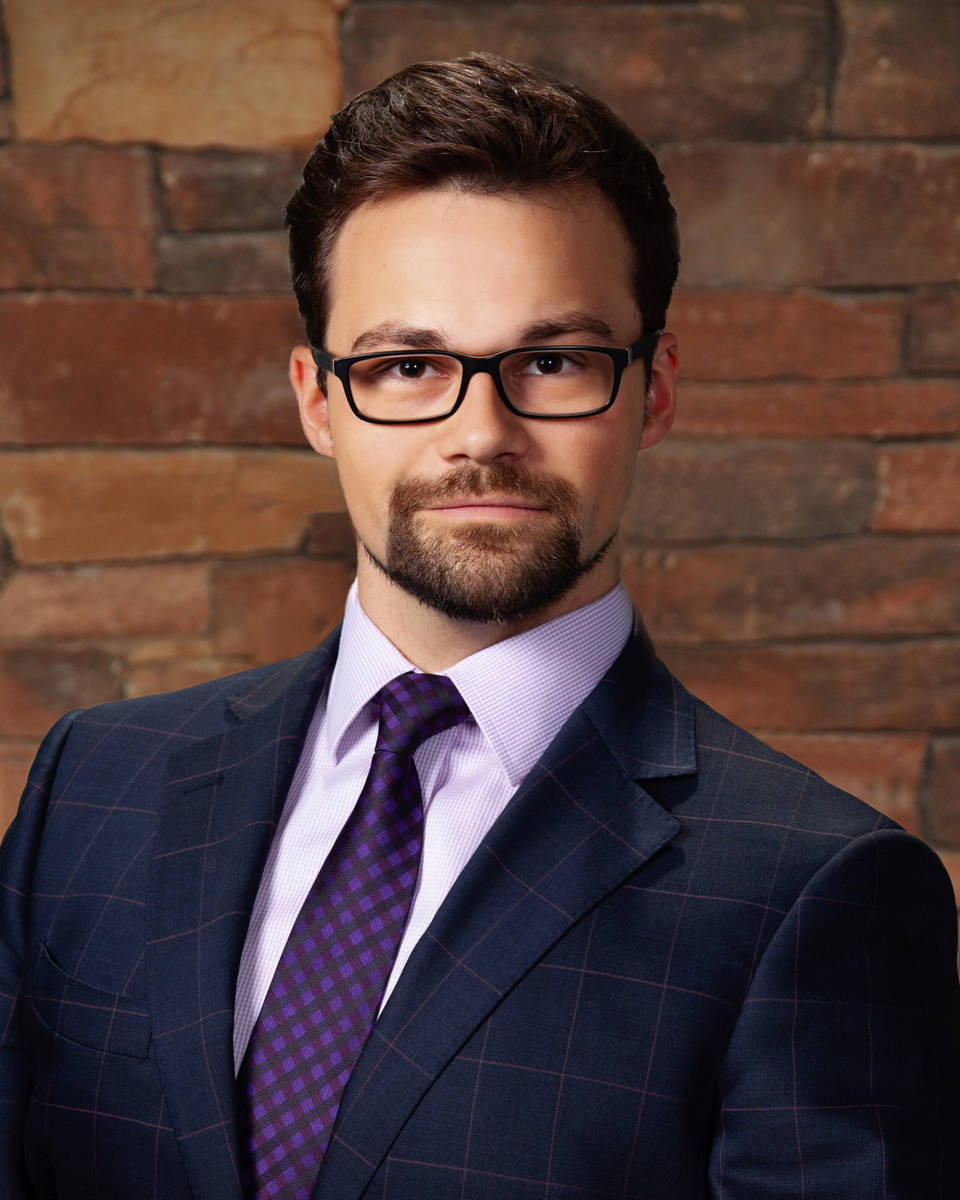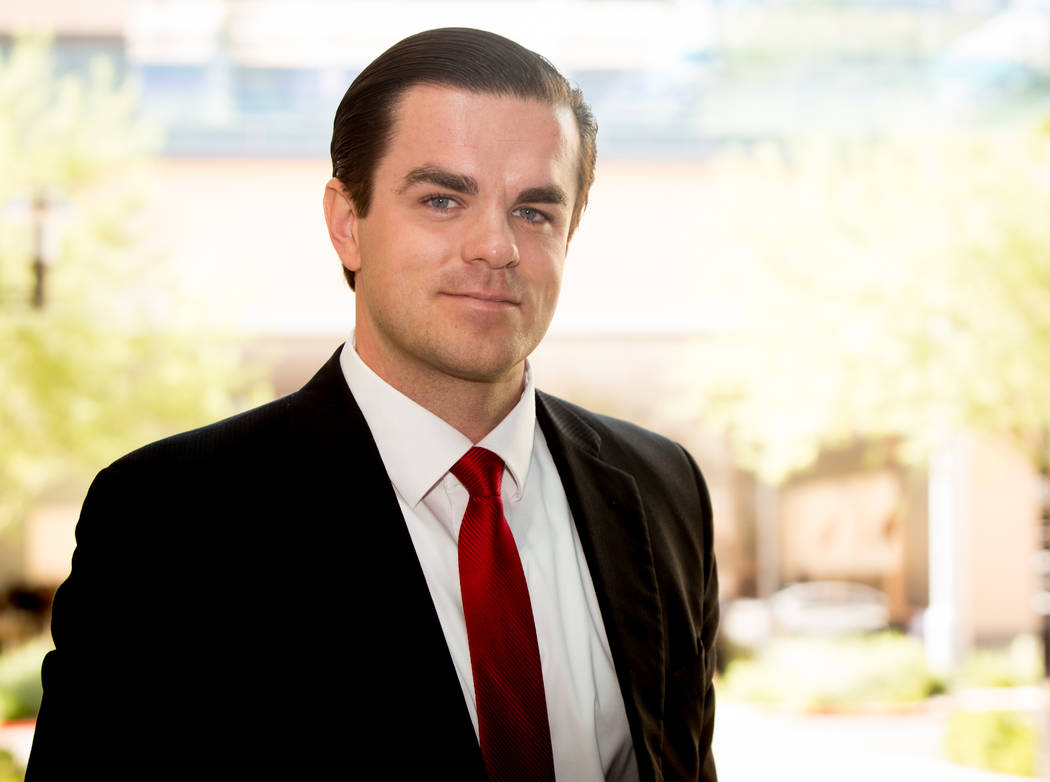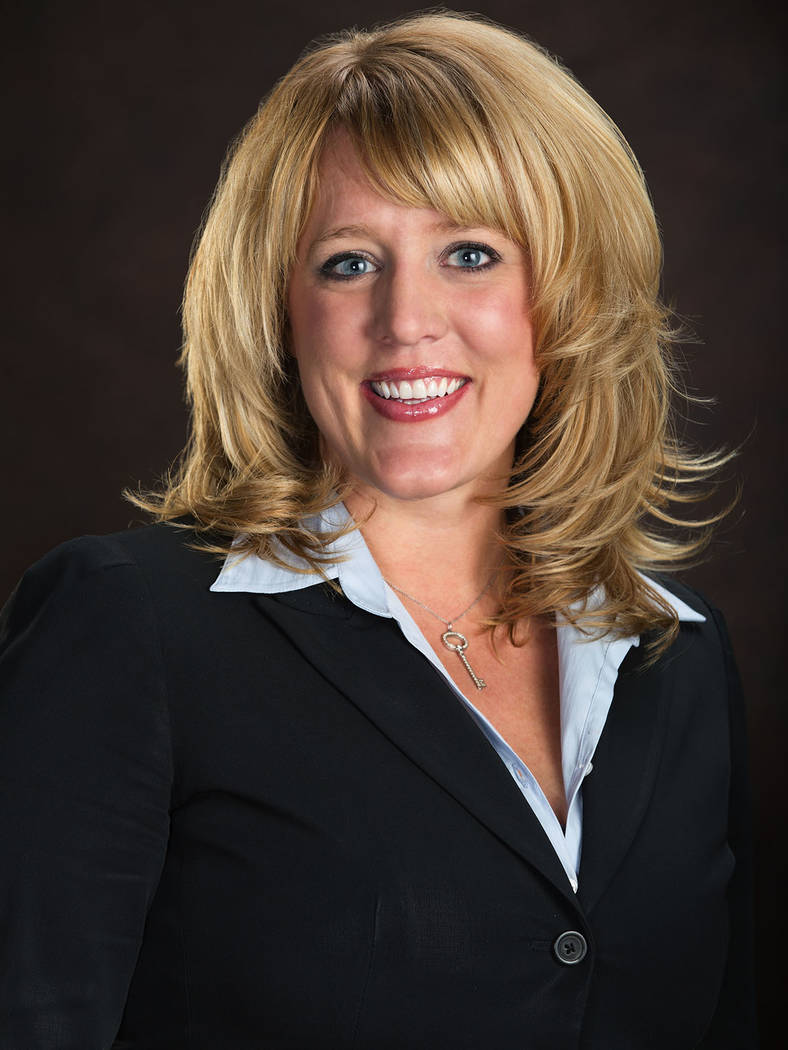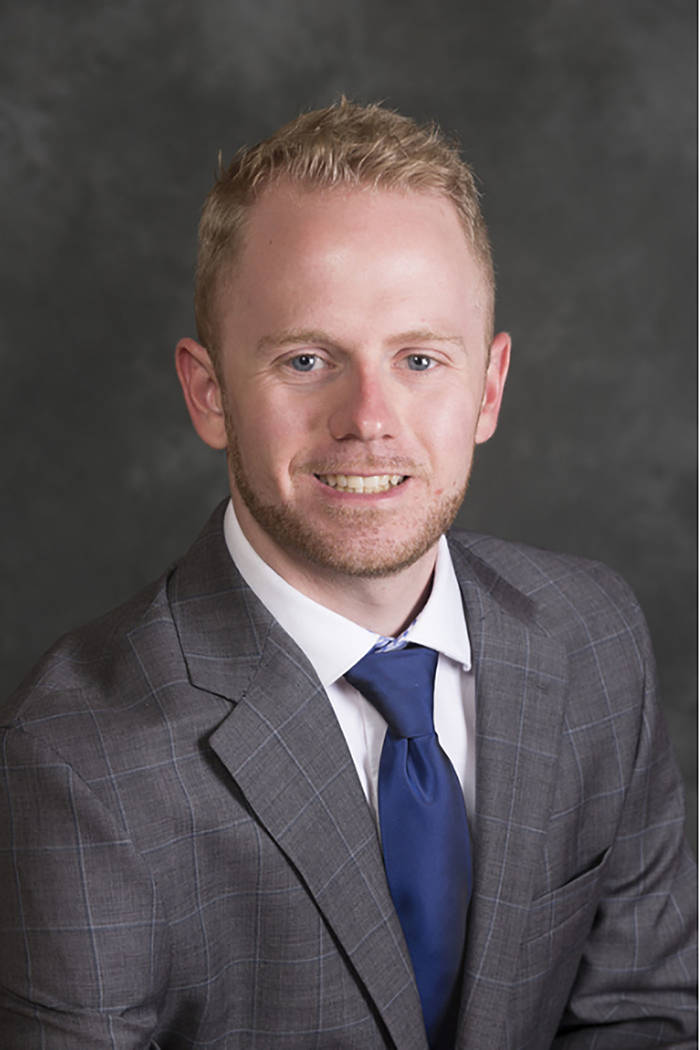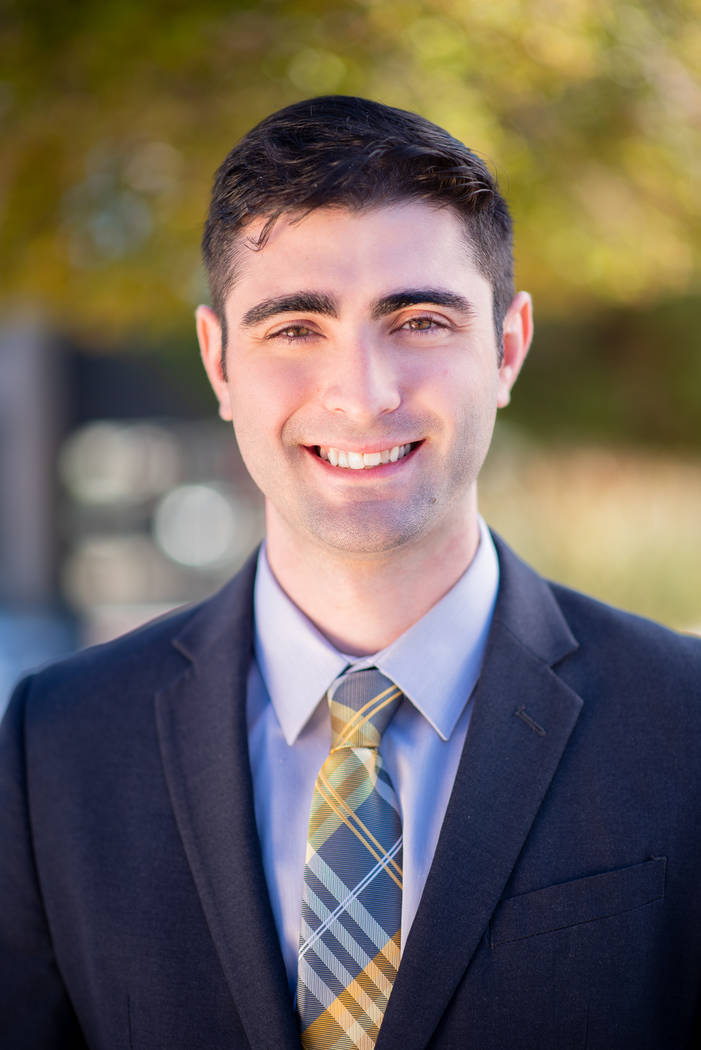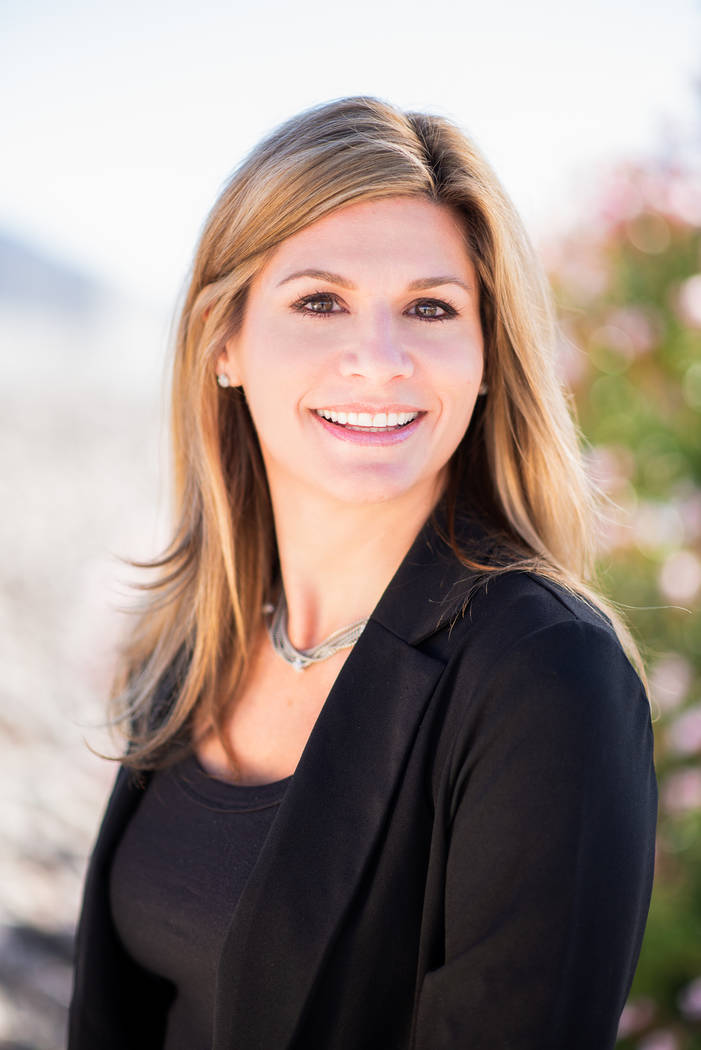 FINANCE
• Lexicon Bank, Southern Nevada's first newly chartered community bank in more than a decade, announced the appointment of Stacy Watkins as its new president, effective April 6.
As Lexicon Bank president, Watkins will be responsible for connecting banking and investment resources to companies, families and individuals in Southern Nevada. Her immediate focus will be to integrate Lexicon's vision into the fabric of the community. This includes transforming the banking business model, bringing local businesses together and fueling relationships that develop the community with the future in mind.
With over 26 years in the business, including most recently as senior vice president and senior region manager for Nevada State Bank, Watkins has end-to-end banking industry experience in mergers and acquisitions, operations and financial management, strategic planning and customer service at some of Nevada's leading financial institutions and brands.
Watkins is a leader in the Southern Nevada community. She is dedicated to furthering Las Vegas' economic mobility and financial literacy by volunteering with several nonprofits and community service opportunities. She has volunteered with Junior Achievement for 22 years, and over the past 13 years has served in various leadership roles including chairman, as well as mentors four students who attend Clark High School Academy of Finance throughout the academic year.
"It is so exciting as a local, community-based banking institution, for Ms. Watkins to join us. With Stacy's expertise and background at the helm, I have complete confidence that we will continue to exceed our growth goals," said John Miller, CEO of Lexicon Bank. "Her experience as a community leader and banker in Southern Nevada puts us in a strong position to build a financial institution that works for our customers first and foremost and redefines banking for those who want to innovate, create, grow and lead in their industry."
As a seasoned banking executive, Watkins brings to Lexicon Bank over 26 years of experience in Banking with 23 years spent in management and 18 years in a regional management-level position, overseeing a range of 15 to 74 locations, 100 to more than 400 employees, over $1.1 billion in deposits and $300 million in loans.
Watkins has a dual bachelor's degree in business administration and management from the University of Phoenix and a Business of Banking certificate with the Pacific Coast Banking School.
She also has received a number of awards and recognitions for her leadership in the community, including:
The Open Door Award — Nevada State Bank for Community — Las Vegas, 2015
Women Who Mean Business Award — Business Press — Las Vegas, 2013
Top 40 Under 40 Recognition, In Business Las Vegas, 2005
HEALTH CARE
• Desert Breeze Dental Family & Cosmetic Dentistry announces Dr. Paul VreNon, will be returning to teach at the General Practice Residency (GPR) at the University of Nevada Las Vegas. This will be his second-year teaching at UNLV.
VreNon will be mentoring five resident doctors and one chief resident doctor. His schedule will include one-hour lectures, completed case reviews and the rest of the time will be dedicated to the dental clinic overseeing the residents as they provide patient care.
"Dr. VreNon enjoys teaching new dentists and being able to provide mentorship to help them grow in their new roles," said Lisa McKenzie, chief operating officer at My Desert Breeze Dental.
Additionally, VreNon donated his time providing complimentary dental exams and creating new custom mouth guards for the UNLV Basketball players. He is one of only two dentists in the state of Nevada who is a certified team dentist through the Academy of Sports Dentistry.
VreNon is a native of Nevada and earned his Doctor of Dental Surgery degree at Pacific School of Dentistry in 1997. He went on to complete his general practice residency at Metro Health Medical Center in Cleveland, Ohio, and returned to his home state to establish Desert Breeze Dental in Las Vegas in September of 2000. In addition to being a member of the American Academy of Cosmetic Dentistry since 2008, VreNon has achieved master status in the Academy of General Dentistry (AGD) and is a clinical instructor for the Kois Center, an AGD-approved accredited clinical education program and nine-course dental curriculum developed by Dr. John C. Kois. VreNon earned the prestigious status from the American Academy of Cosmetic Dentistry.
LAW
• Black & LoBello Attorneys at Law has announced Andrew P. Dunning has joined the firm as an associate attorney. Dunning's practice encompasses a broad range of civil matters, including complex litigation, consumer fraud, business disputes, tort actions and transactional issues.
"Andrew brings unique experience and perspective to our team, along with significant procedural and substantive knowledge for his vintage," said Tisha Black, founding member of Black & LoBello. "He is young, creative and tenacious in his representation of clients. We are excited to have Andrew at the firm and look forward to seeing what he will accomplish as part of the next generation of skilled Nevada attorneys."
In addition to his years of experience in practice, Dunning served as judicial law clerk in the Eighth Judicial District Court and as judicial extern to the Honorable Philip M. Pro (Ret.) in the United States District Court for the District of Nevada. While attending the William S. Boyd School of Law, Dunning worked as an articles editor for the UNLV Gaming Law Journal, practiced as a student attorney in the Thomas & Mack Juvenile Justice Clinic and was selected for the American Bar Association's Janet D. Steiger Fellowship at the Nevada Attorney General's Office Bureau of Consumer Protection.
Dunning holds memberships in the State Bar of Nevada Young Lawyers Section and the Clark County Bar Association. He was named a member of the "Legal Elite" in Nevada Business Magazine, included as one of the "Top 100 Lawyers of the Year" in MYVEGAS Magazine and listed as one of Super Lawyers' "2020 Mountain States Rising Stars."
• Michigan-based Howard & Howard has continued the expansion of its Las Vegas office with the addition of five new attorneys. Karson Bright, Kirill V. Mikhaylov, Cami M. Perkins, L. Christopher Rose and Christopher M. Warburton have all joined the firm.
"We're thrilled that these five attorneys have joined our busy and fast-growing Las Vegas office," said Mark Davis, president and CEO of Howard & Howard. "Each one brings a unique level of individual talent and practical experience to the firm. They are committed to serving our clients as trusted legal advisers and business partners in any transaction, dispute or other legal challenge they encounter."
These additions align with Howard & Howard's continued goal of expanding its Nevada footprint.
"The growth of our Las Vegas office mirrors the continuing expansion of the business community here and in surrounding cities," Davis said.
— Bright is a litigator who focuses on complex commercial disputes and advises clients on various aspects of their business. He has litigated state and federal cases at the district court level and has defended fortune 500 companies from seven-figure claims.
— Mikhaylov concentrates his practice in commercial/business litigation. He represents individuals and local, national and international businesses from pretrial to the appellate stage of disputes. He has represented clients in a variety of matters in state and federal court, including contract disputes, business torts, shareholder and partnership disputes, intellectual property, product liability and professional negligence and general liability cases.
— Perkins has an extensive business, real estate and litigation background. She has represented and advised clients in connection with all of their business needs, including the proper structuring (or restructuring) of their enterprise, all types of business and real estate negotiations and contracts, corporate governance and general business and real estate dealings. Perkins' litigation experience includes primarily partner and shareholder divorces and disputes, breach of contract actions and real estate litigation. She has successfully settled more than 300 cases through mediation and litigated numerous matters through summary adjudication, arbitration and trial.
— Rose litigates business and commercial disputes. With 20 years of experience, he handles civil disputes and lawsuits throughout many areas of the law in state and federal courts.
— Warburton's practice focuses on corporate, securities, real estate, financing, intellectual property, licensing and regulatory matters. He advises businesses of all sizes on corporate transactional matters through all stages of growth, including entity formation, early-stage business development, stock and asset transactions, mergers and other exit events across a variety of industries. Additionally, he has experience representing and advising receivers over businesses in highly regulated industries and addressing the unique challenges posed to distressed businesses in complex fields subject to strict regulatory oversight.
REAL ESTATE
• Harsch Investment Properties has announced some promotions:
— The company has promoted Steven Nemer to assistant vice president of leasing for its North Las Vegas portfolio. Nemer joined Harsch in 2016 in the manager-in-training program. The North Las Vegas portfolio encompasses 4 million square feet of flex-industrial space.
Nemer has a Bachelor of Science in accounting and finance from Oregon State University and is an active member of CCIM, NAIOP Las Vegas, Vegas Young Jewish Professionals and Vegas Young Professionals.
— Amanda McCauley was promoted to vice president of 0perations and leasing for the Las Vegas portfolio. She joined Harsch in 2013 and is responsible for the leasing and management of the entire Las Vegas portfolio, totaling over 10 million square feet, under the direction of the region's senior vice president. McCauley has over 20 years of experience in the real estate industry, working in residential and commercial real estate. Prior to Harsch, she worked in leasing and property management in the Chicago area and Beverly Hills. McCauley is a graduate of DePaul University and is an active member of CCIM, NAIOP and BOMA Las Vegas.
HOSPITALITY
• PureStar is a provider of laundry services and linen management to the hospitality industry. The company appointed Gail Mandel as executive chair of PureStar's board of directors.
Mandel has more than 25 years of management and financial experience in the hospitality industry. She is the managing director of Focused Point Ventures LLC, a business advisory and consulting services firm. Previously, she served as president and CEO of Wyndham Destination Network. During Mandel's four-year tenure as CEO, she helped drive four consecutive years of organic earnings growth while completing more than a dozen tuck-in acquisitions. She also previously served as chief financial officer of Wyndham Exchange & Rentals and held other senior finance positions at Wyndham Worldwide, Cendant Corp. and HFS Incorporated.
"We are thrilled to appoint Gail as executive chair at this important juncture for PureStar as the company continues to execute on its strategic objectives," said Henry Cornell, founder and senior partner of Cornell Capital. "She has made valuable contributions since joining the Board last summer, and we are confident her leadership experience and track record of success at one of the largest hospitality companies globally will continue to be tremendously beneficial as we further elevate the PureStar brand and drive continued growth."