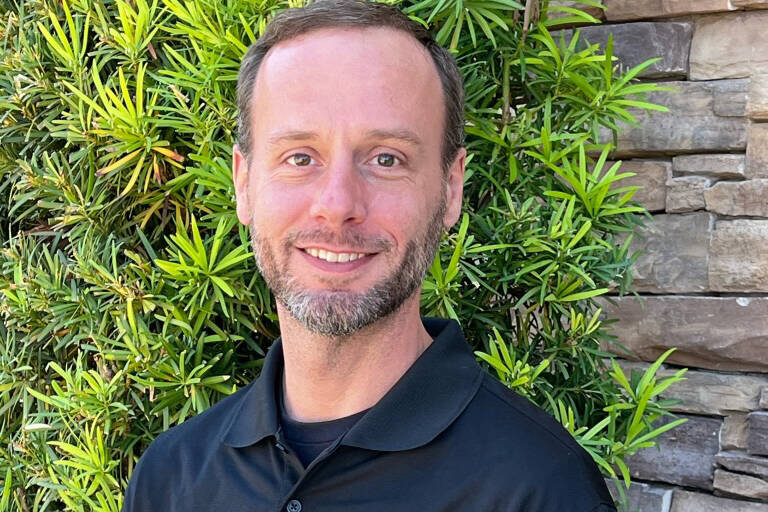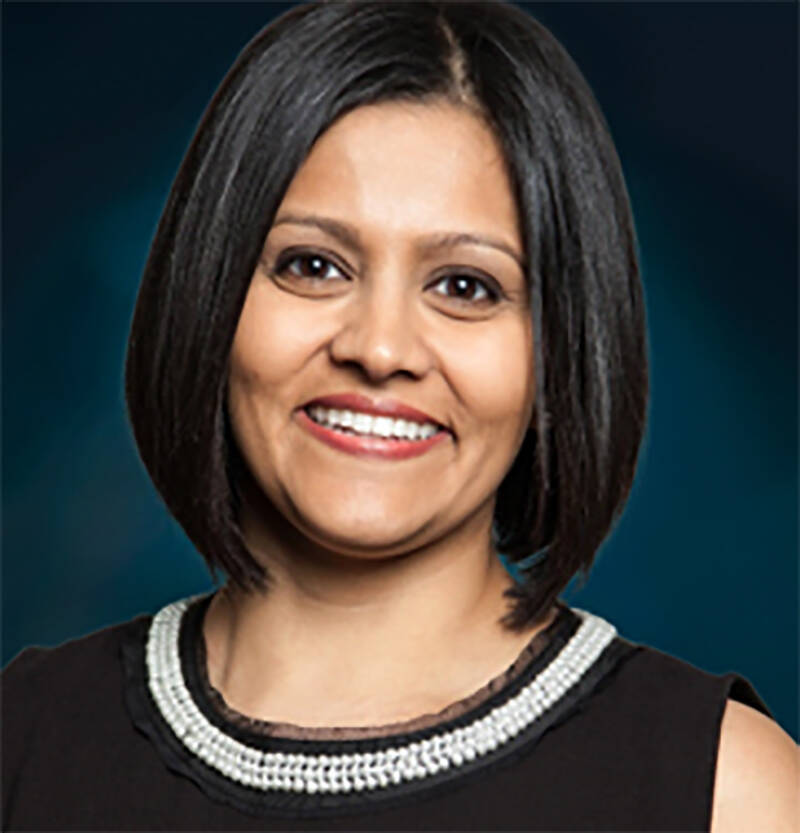 ENGINEERING
• FEA Consulting Engineers has announced the addition of three team members: lighting designer Todd Hollis, Revit drafter Chris Lombardo and design drafter Valerie Anderson.
— Hollis brings more than 20 years of experience as an electrical designer to FEA's electrical department as a lighting designer. He has designed the electrical and lighting systems for commercial and military building construction projects, including being the primary electrical designer for the State Employees' Credit Union in Durham, North Carolina. Other notable projects include Duke University, Durham Police Department Headquarters and several projects on Eielson Air Force Bases.
— Lombardo joins FEA Consulting as a Revit drafter after receiving his Bachelor of Science in engineering degree from Arizona State University. During his time there, he designed and manufactured the Ring of Fire, a device that can be autonomously triggered to control and extinguish overgrown man-made campfires. Lombardo utilizes Revit software to design HVAC, plumbing and other mechanical systems for projects.
— Anderson brings her skills as a design drafter to FEA's team. She has drafted various drawings for projects using Revit and CAD, working with engineers and designers to ensure project deadlines were met. She received her Bachelor of Arts in interior design in 2006 from the Art Institute of Las Vegas.
FINANCE
• PNC Bank announced that Agnes Zadlo and Thomas Lauguico have been named corporate banking and commercial banking relationship managers, respectively, in Nevada. In their roles, they will focus on managing and developing relationships with corporate and institutional banking clients in the state.
"We are thrilled to welcome Agnes and Thomas to the local PNC team," said Denette Suddeth, PNC regional president for Nevada. "Both have not only the subject matter expertise they need to be successful, but a deep understanding of Nevada, and Las Vegas in particular. As a main street bank that prides itself on being embedded in the community and meeting its needs directly, the importance of Agnes' and Thomas' local experience cannot be overstated."
— Zadlo is a senior vice president, managing director and senior relationship manager for PNC corporate banking. She has more than 13 years of banking experience, including the last four spent as a senior relationship manager with a large U.S. financial institution where she managed a multimillion-dollar credit and liquidity portfolio in diverse industries. Prior to that role, she spent time as a portfolio management officer and commercial banking underwriter.
Zadlo is a board member for the Women's Research Institute of Nevada and Spread the Word Nevada. She also is a committee member for NEW Leadership Nevada. She received her bachelor's degree in finance from the University of Illinois at Chicago and holds FINRA Series 7 and 63 licenses.
— Lauguico is a vice president and relationship manager for PNC Commercial Banking. He boasts 20 years of banking experience, having started his banking career as a teller and rising through the ranks to become a business banking relationship manager with a large financial institution. There, he built a multimillion-dollar portfolio with new loans and deposits by fostering and developing new and existing relationships and is skilled in partnering across matrixed organizations to accomplish his clients' goals. Lauguico attended the University of Nevada-Las Vegas.
HEALTH CARE
• MountainView Hospital announces that Hiral Patel will lead the hospital as its new CEO. Patel will begin her new position at MountainView Sept. 6.
Patel is currently CEO at Lakeview Regional Medical Center, a campus of Tulane Medical Center in Covington, Louisiana, affiliated with HCA Healthcare. She previously was chief operating officer. She has been with the Tulane Health System for 14 years.
Patel began her career as an intern at Tulane and has risen through the ranks in the system. During her tenure as CEO, Lakeview Regional has achieved top rankings in HCA Healthcare for employee engagement, physician engagement, turnover and clinical excellence. Her most notable career accomplishments include over $100 million in expansion and capital projects, establishing the first Comprehensive Stroke Center in Orleans Parish and founding the first Level II Trauma Center in St. Tammany Parish.
She was honored with the Large Employer Leadership Award by the Times-Picayune in 2022 and 2020. Hiral was named to the Top 40 Under 40 list by EDGE Magazine in 2020, recognized as a Healthcare Hero by New Orleans City Business in 2019 and named One to Watch in Healthcare by New Orleans City Business in 2017.
Patel has an undergraduate degree in health administration from Armstrong State University. She earned her master's degree in health administration from Tulane University and also was awarded a certification in LEAN health care management from the University of Michigan.
LAW
• Mead Law Group, a construction industry-focused firm, welcomes new attorney, Megan Walls. Locating to Las Vegas in August 2019, as a solo attorney, Walls concentrated in the area of federal sector equal opportunity employment, and also participated in the State Bar's Incubator Program in 2021. Originally from Yakima, Washington, she received her B.A. in political science and J.D. from Gonzaga University in Spokane, Washington. She joined the Nevada State Bar in 2018 while clerking in the U.S. Virgin Islands for the Hon. HWL Willocks, presiding judge of the Superior Court.
Walls serves on the board of the Southern Nevada Adaptive Sports Foundation, an organization that sponsors adaptive recreation for Las Vegas locals. Their wheelchair basketball team is currently on track for a big win at the National Championship. She also is co-teaching a history course at the Osher Lifelong Learn Institute at UNLV.
• Bertoldo Baker Carter Smith & Cullen Law Firm welcomes new attorney Jim Sweetin to the team. He is enthusiastic to put his experience to use by working on behalf of injured people and their families at our experienced and reputable personal injury firm.
Sweetin earned his undergraduate degree in business administration and accounting from UNLV before going on to receive his Juris Doctor from Gonzaga School of Law in 1993. He subsequently joined the Clark County District Attorney's Office where he worked for 28 years. He was the chief deputy district attorney in charge of the Special Victim's Unit, which prosecutes the most serious of criminal offenses committed in Clark County, for over 13 years.
In his free time, he enjoys spending time with his wife, keeping up with his five children and five grandchildren, church activities, marathon running, mountain biking and off-roading.
NONPROFIT
• Nevada Donor Network Foundation announced that Lauren Molasky Fierst has joined the foundation board. As an organ transplant recipient, Molasky Fierst's has first-hand experience with having to leave the state for care, drives her efforts to help NDNF expand transplantation capabilities in Nevada.
A Las Vegas native, Molasky Fierst battled cystic fibrosis since birth. Due to the chronic, progressive and debilitating disease, she relocated to Southern California to be listed for and receive a double lung transplant.
Since receiving her lifesaving gift in October of 2020, Molasky Fierst focuses on raising awareness and advocating for those who suffer from cystic fibrosis and those on the organ transplant waiting list.
Molasky Fiertst is well-known in the Las Vegas community as a designer, stylist and blogger. She is also an accomplished author. After many years in the fashion industry, she shifted her focus to a passion project and published her first book, "The Sky Cracked Open," a whimsical book of poems and illustrations for children and families.
• Continuing its mission of furthering business development throughout the city of Henderson, the Henderson Chamber of Commerce announced the its 2022-2023 Henderson Development Association Executive Committee and board of trustee additions.
"Our community has experienced tremendous growth throughout the past year," said Scott Muelrath, president and CEO of the Henderson Chamber of Commerce. "Whether it be a relocation of an industry titan or the opening of a small business, our HDA Executive Committee and board of trustees have been dedicated to advocating for recruitment and retention of these organizations and working alongside government institutions to address policy changes that affect daily operations. We look forward to our new appointments and the work they will accomplish."
2022-2023 HDA Executive Committee:
— Tim Brooks: chair, Emerald Island Casino/Rainbow Club Casino
— Sam Kaufman: vice chair, Henderson Hospital
— Stu Hitchen: Immediate Past Chair, SH4 Development
— Craig Kirkland: HCC Chair, Nevada State Bank
— Scott Muelrath, President and Secretary, Henderson Chamber of Commerce
HDA Board of Trustees Appointments:
— Nate Jacobs, McCarthy Building Cos.
— Dwayne McClinton, Southwest Gas
— Tom Power, Sunshine Minting
— Paul Sallach, All In Aviation
— Jamie Thalgott, Brownstein Hyatt Farber Schreck
The Henderson Development Association is the economic development arm of the Henderson Chamber of Commerce. The HDA Executive Committee and board of trustees are committed to growing the primary job base in Henderson by attracting, retaining, expanding and diversifying the business community.
REAL ESTATE
• The Nevada State Contractors Board announced the hiring of Sam Palmer as deputy executive officer. Palmer joined the board's staff on July 1 and serves as second in command to Executive Officer Margi Grein, overseeing all aspects of the board's operations.
"Sam Palmer has been a respected and effective leader in Nevada's building and construction industry for several decades," Grein said. "We know bringing his expertise, knowledge and skill set to the board will further enhance our efforts to carefully protect the public while advancing the industry."
Palmer is a registered Professional Engineer (PE) with more than 35 years in the building and construction industry in Nevada. Most recently, he was assistant director of the Clark County Building Department. Additionally, Palmer has extensive experience in the private sector in management and as an engineer. He also served as chief of construction management with the city of Las Vegas. Palmer received his Bachelor of Science in geological engineering from the University of Nevada, Reno and his Master of Business Administration from the University of Nevada, Las Vegas.