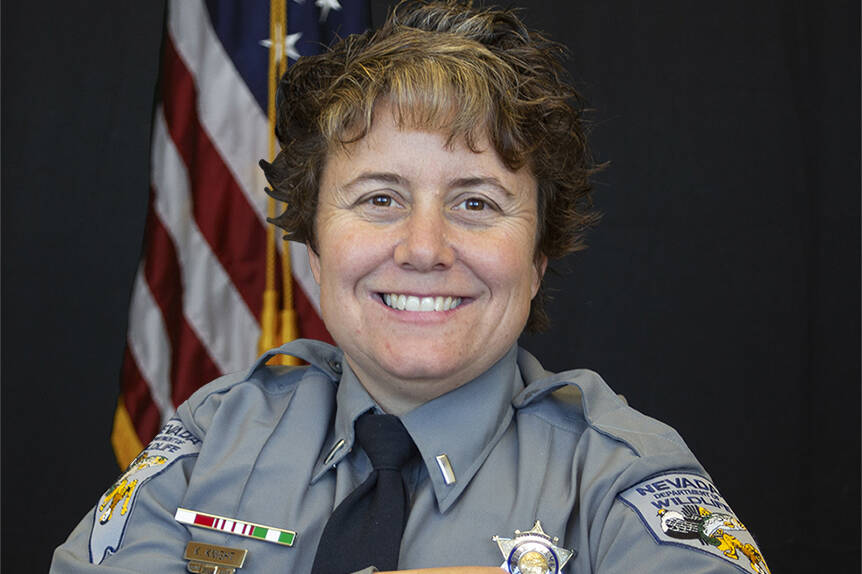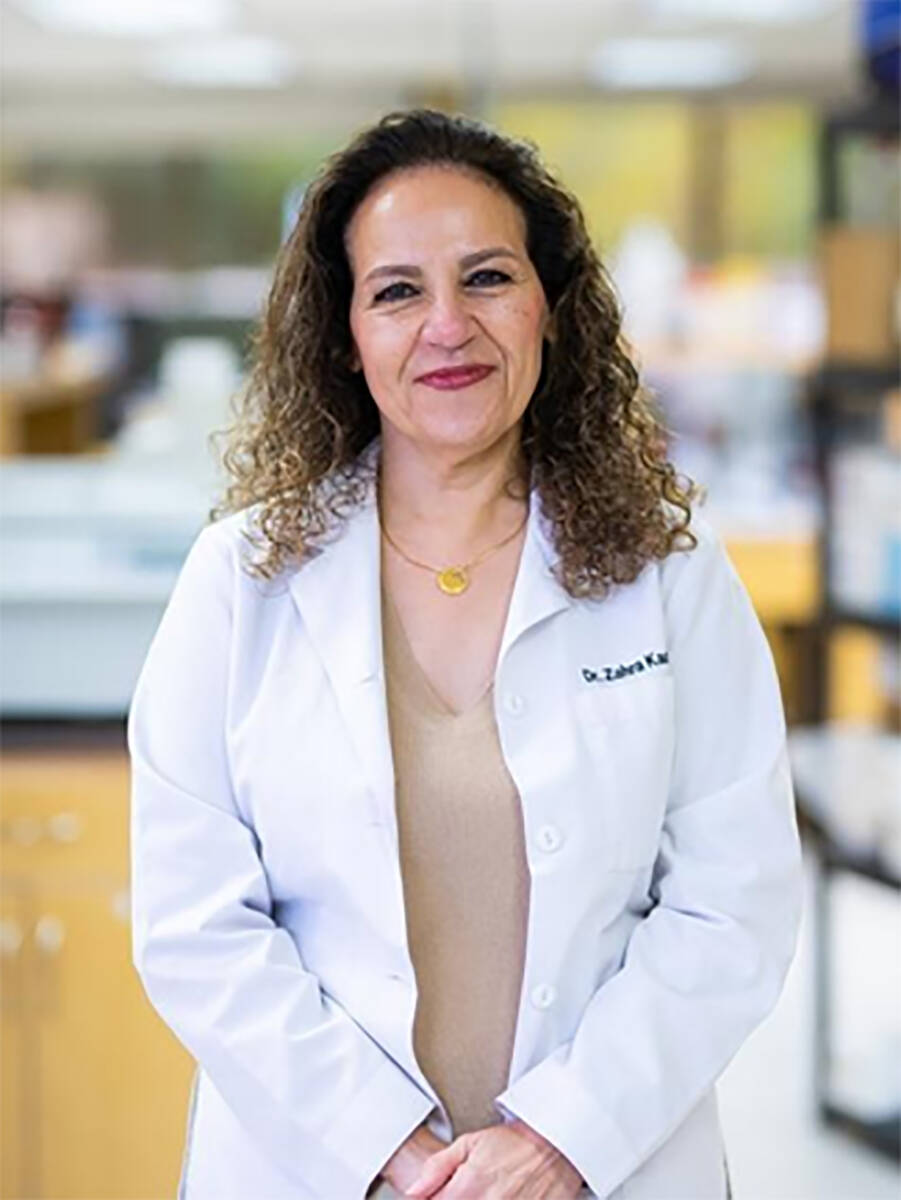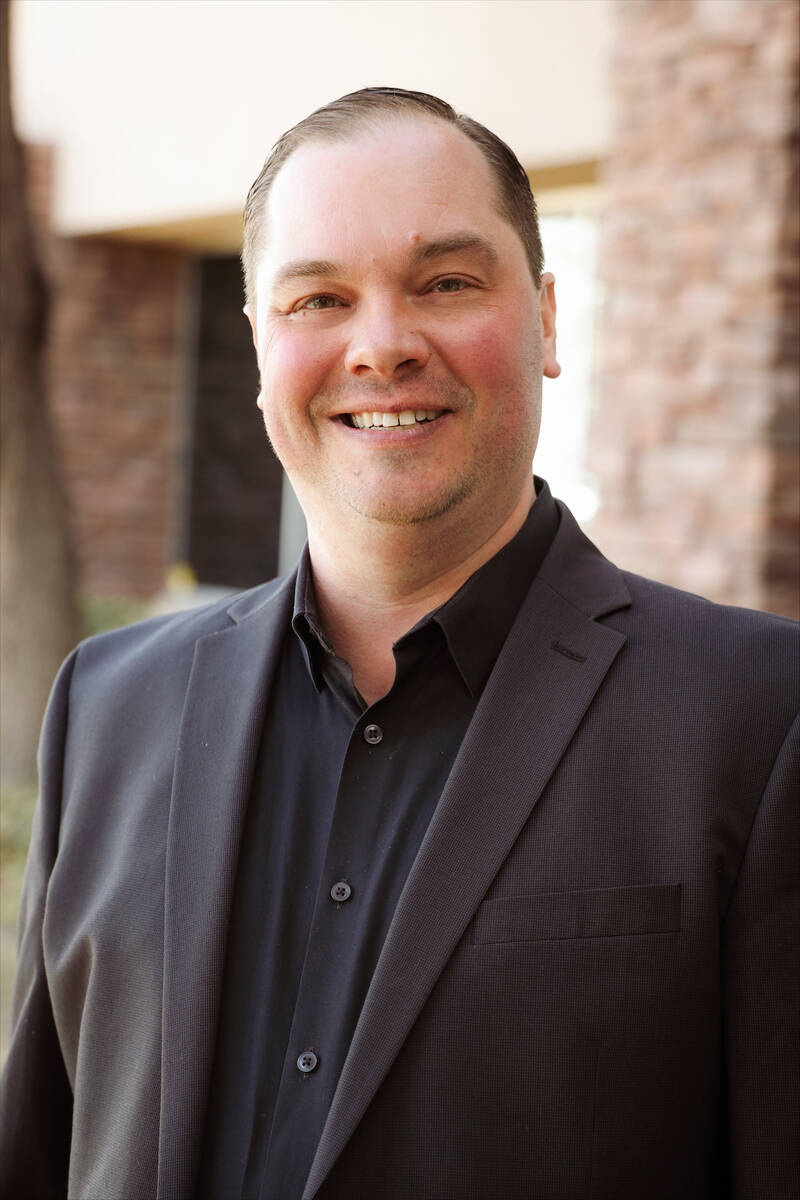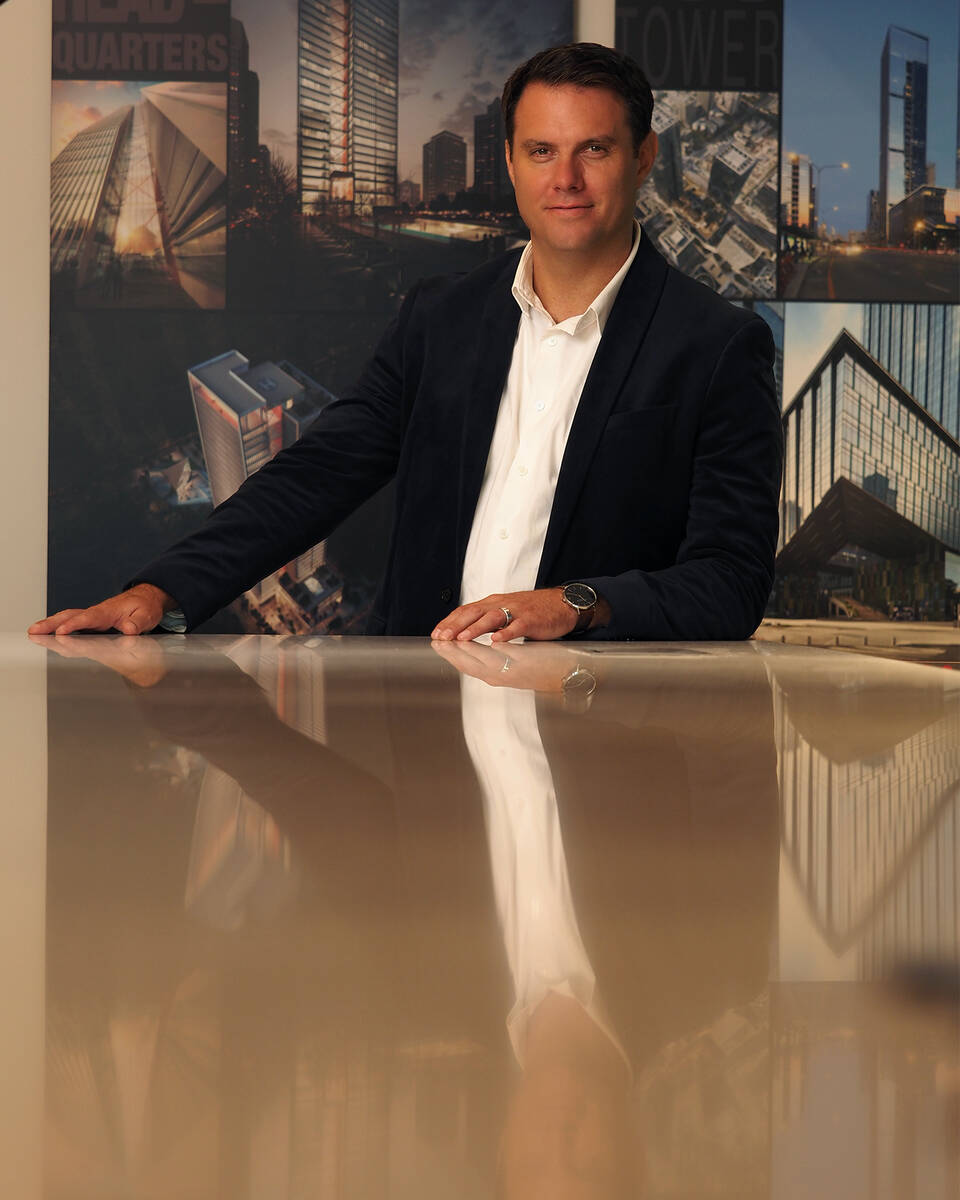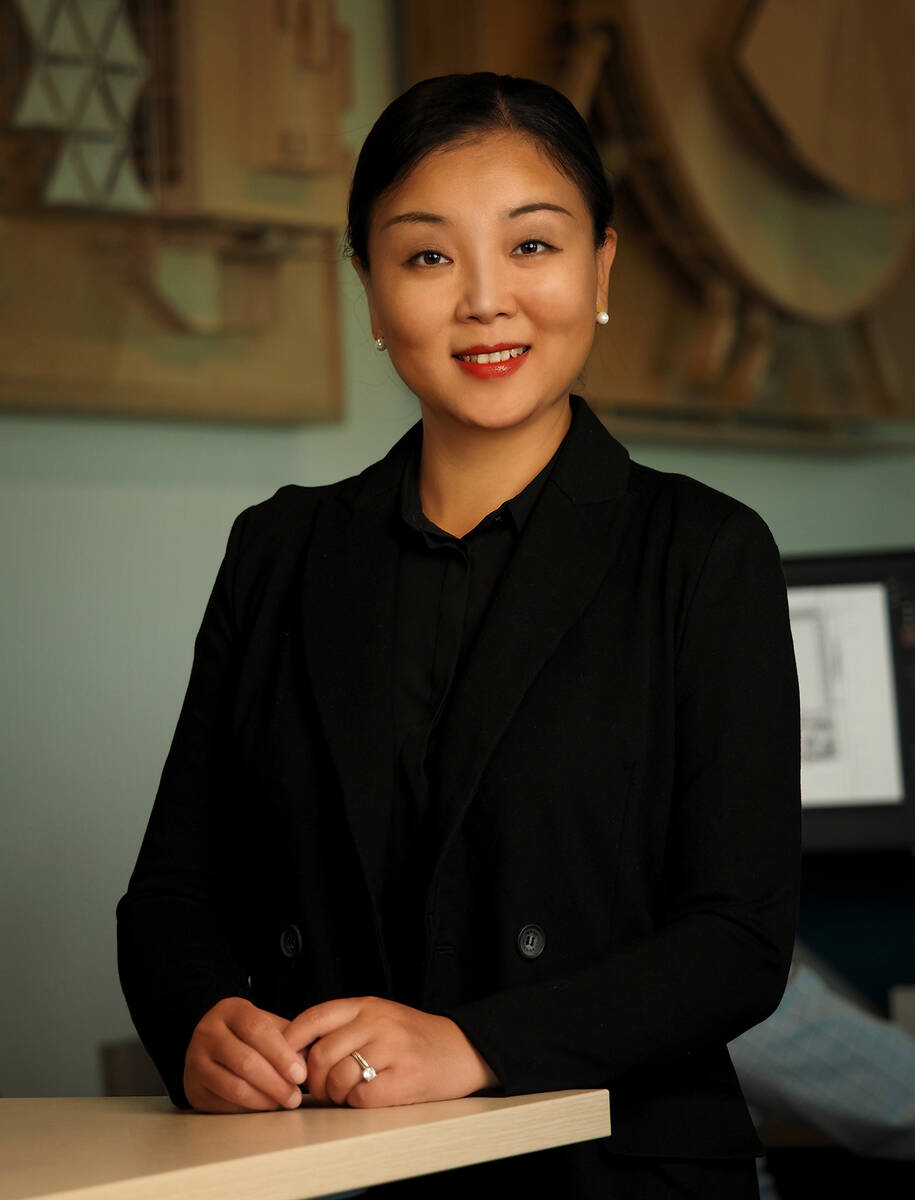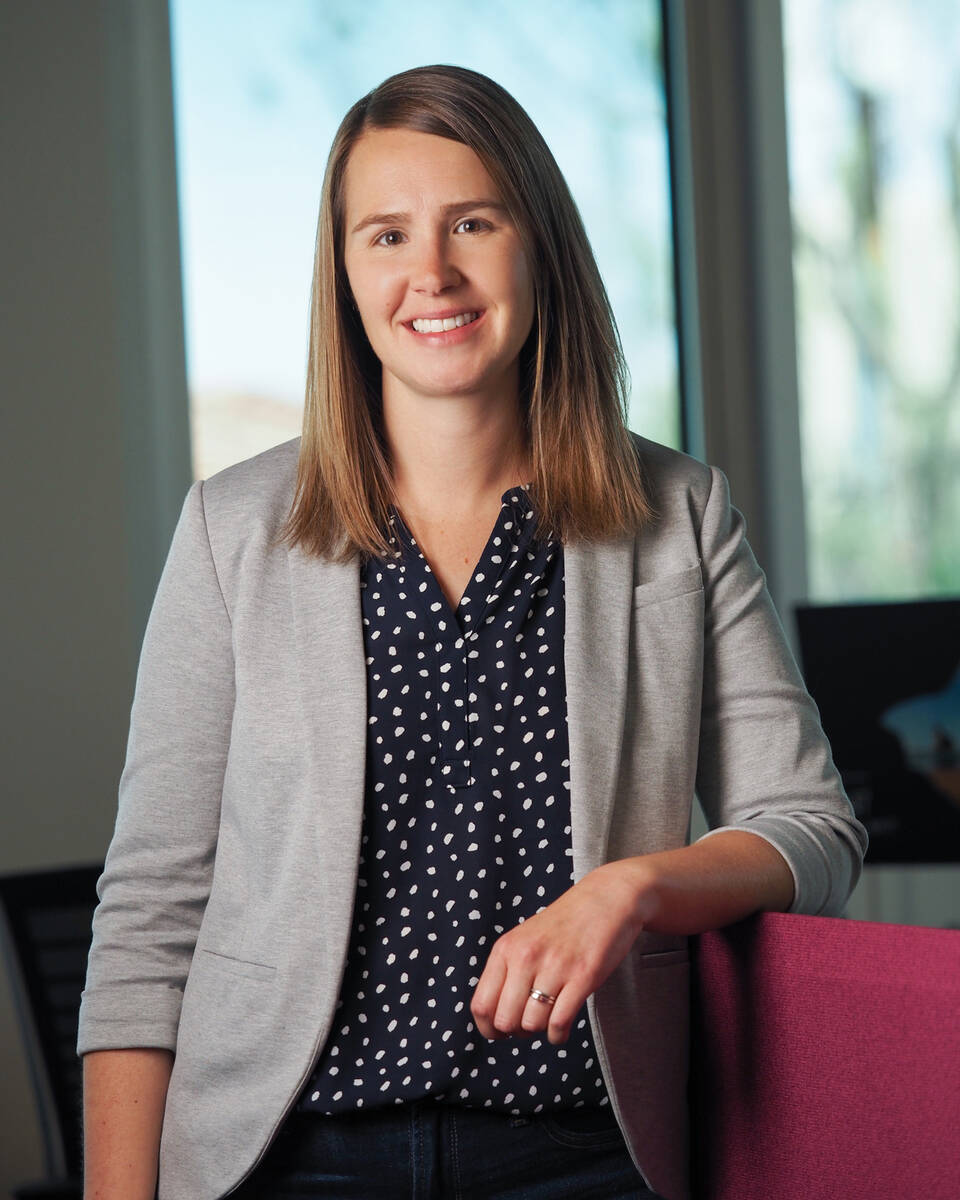 GOVERNMENT
• The Nevada Department of Wildlife (NDOW) has announced Kristy Knight as the department's new chief game warden. In this position, Knight will oversee more than 50 members of the Law Enforcement Division, including 40 game wardens.
A graduate of the University of Nevada-Reno with a degree in animal science, Knight began her career as a game warden in 2004, where she patrolled for both wildlife and boating in Southern Nevada for five years before moving to the Fallon office in 2010. In 2011 she was promoted to captain and moved into the NDOW headquarters office, where she oversaw regulation changes and the LE training program. After four years at headquarters, her desire to get back in the field saw her accept the supervising lieutenant position for the Western Region, where she has supervised 10 game wardens for the past seven years. In 2022, she was also appointed as the statewide supervising game warden over investigations.
Knight has been recognized with several awards and commendations including the Life Saving Award and the Meritorious Service Award from NDOW, as well as being named National Boating Officer of the Year by the National Association of Boating Law Administrators in 2010.
"Kristy has a proven track record of dedication and excellence in her years at NDOW," said Alan Jenne, director for the Nevada Department of Wildlife. "With her experience and passion, we are excited about where she will take our Law Enforcement Division."
Knight becomes just the seventh Chief Game Warden in NDOW's history. She replaces former Chief Mike Maynard, who retired at the end of last year after serving the past four years.
HEALTH CARE
• Southwest Medical has added a new health care provider to help meet the growing need for health services in the Las Vegas community. Benjamin Chan, MD, joins Southwest Medical's Siena Heights Healthcare Center (2845 Siena Heights Drive in Henderson) and specializes in adult medicine.
NONPROFIT
• Nevada Donor Network announced the appointment of Dr. Zahra Kashi as its associate laboratory director. With over 32 years of experience in the field of clinical laboratories, biologics and pharmaceuticals, Kashi brings a wealth of knowledge and expertise to the organization.
In her new role, Kashi will be responsible for supporting Dr. Phillip Ruiz, Nevada Donor Network's Laboratory medical director, with managing the direction of the clinical laboratories, collaborating with physicians, nurses and transplant personnel, and building and maintaining relationships with other laboratories and state/federal government agencies. She will assist the Nevada Donor Network's goals and mission by formulating and executing strategic plans to heal and save lives.
Throughout her career, Kashi has received extensive training in a variety of areas including clinical development, quality system auditing, GMP procedures, project management and regulation. She is highly skilled in personnel practices, team leadership and international management and has a proven track record of success in academic partnerships, strategic planning and research and development in clinical chemistry, microbiology, immunology and molecular immunohematology.
Kashi is a board member for American Board of Bioanalysis (ABB) for High Complexity Lab (HCLD), a Certified Histocompatibility Specialist (CHS), a member of the American Society of Clinical Pathologists (ASCP) and a National Certification Agency (NCA) certified professional. She has been recognized for her outstanding contributions to the field, receiving numerous awards including the Tiffany award in 1997 in the Employee Excellence/Management category, the American Society of Hematologists Scholarship in 1997, the Research Award and the William W. Stout Scholarship in 1988 for Academic Excellence.
Nevada Donor Network (NDN) is a federally designated 501(c)(3) not-for-profit organ procurement organization, also responsible for facilitating tissue and cornea donation in Nevada.
• Junior Achievement of Southern Nevada announced the addition of Brett Valdez to its board of directors. He brings more than 14 years of banking experience in finance and relationship building and past JA volunteering experience to the nonprofit organization dedicated to educating youth about financial literacy, workforce readiness and entrepreneurship.
Valdez is senior vice president and relationship manager at PNC Bank, where he is responsible for helping to build the organization's commercial banking business in Nevada. He also serves on the board for the Las Vegas chapter of the Association of Latino Professionals for America. Valdez was introduced to Junior Achievement in Orange County, California, where he volunteered to teach the JA Our City program to third-grade students. With the bank's support, he will continue his involvement with various volunteer events and teaching JA curriculum in schools.
"We are excited to have Brett join our dynamic board as we look forward to continued growth and new opportunities in 2023," said Michelle Jackson, chief executive officer and president of Junior Achievement of Southern Nevada. "These are challenging times for nonprofit organizations, and our board makeup and involvement in the community is critical to our success moving forward. Brett's professional background and enthusiasm for our mission will be a huge benefit in helping us change the lives of young people."
Valdez received his bachelor's degree in communication studies from Indiana University.
REAL ESTATE
• Landmark Title Assurance Agency's Nevada operation recently hired Mike England to fill the new position of vice president of sales. In his new role, England will focus on growing Landmark Title's customer relationships and work with real estate agents throughout Nevada.
England served as a leader in business development for national title companies prior to joining Landmark Title.
He began building his career in digital marketing within the real estate industry where he specialized in lead generation. England has served on the board of the Asian Real Estate Association (AREAA) and been a member of the National Association of Hispanic Real Estate Professionals (NAHRAP) where he was recognized with the Spirit of Community award.
"Mike's proven track record in helping Realtors increase their business and his experience as a market leader in the industry make him a valuable asset and addition to our team in Nevada," states Greg Hulett, president of Landmark Title Nevada.
Landmark Title is headquartered in Phoenix where the company currently operates six offices in the Greater Phoenix area, one in Prescott and two in Nevada.
• TSK Architects (TSK) announced the recent promotions and new titles of four outstanding employees: Jason Andoscia, AIA; Wendy Sun, AIA, LEED AP, ASC, NCARB; Michael Purtill, AIA, LEED AP; and Jeni Panars, AIA, LEED AP BD+CA. A leading architecture, planning, and interior design firm, TSK Architects recognizesthe hard work and dedication of its employees, and these promotions reflect the company's commitment topromoting from within.
"We are thrilled to see Jason, Wendy, Michael and Jeni take on these executive roles," said Windom Kimsey, president of TSK Architects. "Each have represented unimagined growth with true dedication to their craft, which has been instrumental in the success and longevity of TSK. We are confident that they will continue to excel in these new positions, and we look forward to seeing the impact they will have on our clients as well as the projectsthey lead."
— Andoscia, who previously held the position of vice president, has been promoted to senior vice president. With over 20 years of experience, including owning his own architecture firm prior to joining TSK in 2016, Andoscia has made significant contributions to the company's success. Having received numerous accolades over the course of his career, the Auburn University alum is a force to be reckoned with in his community also, sitting on several boards and committees across Southern Nevada.
— Sun, previously an associate principal, has been promoted to director of operations. Sun received her master's degree in architecture from the University of Oklahoma and has been with TSK for 12 years. With an influential role in the achievements of many of the firm's projects, Sun's leadership and expertise will continue to benefit TSK in her new role.
— Purtill will maintain his role as vice president alongside Andoscia, while assuming additional responsibilities under the role of director of project practice, a reflection in the firm's confidence in his abilities. A dedicated member of TSK for 18 years, Purtill has been a key force in expanding the firms' services for clients within the education sector across Nevada. Purtill has a long history in the state as a graduate of Basic High School in Henderson before moving on to obtain his master's degree in architecture from the University of Nevada Las Vegas (UNLV).
— Panars moves into her new role with extensive experience in designing, managing, coordinating and documenting complex projects. As office director, she acts as the trusted advisor and leader of the TSK team by creating an environment that promotes the company culture, sets a positive tone, and is ultimately responsible for the overall success of the office. Panars obtained her bachelor's degree in architecture from the University of Michigan before moving on to obtain her master's degree in architecture from the University of Nevada, Las Vegas.