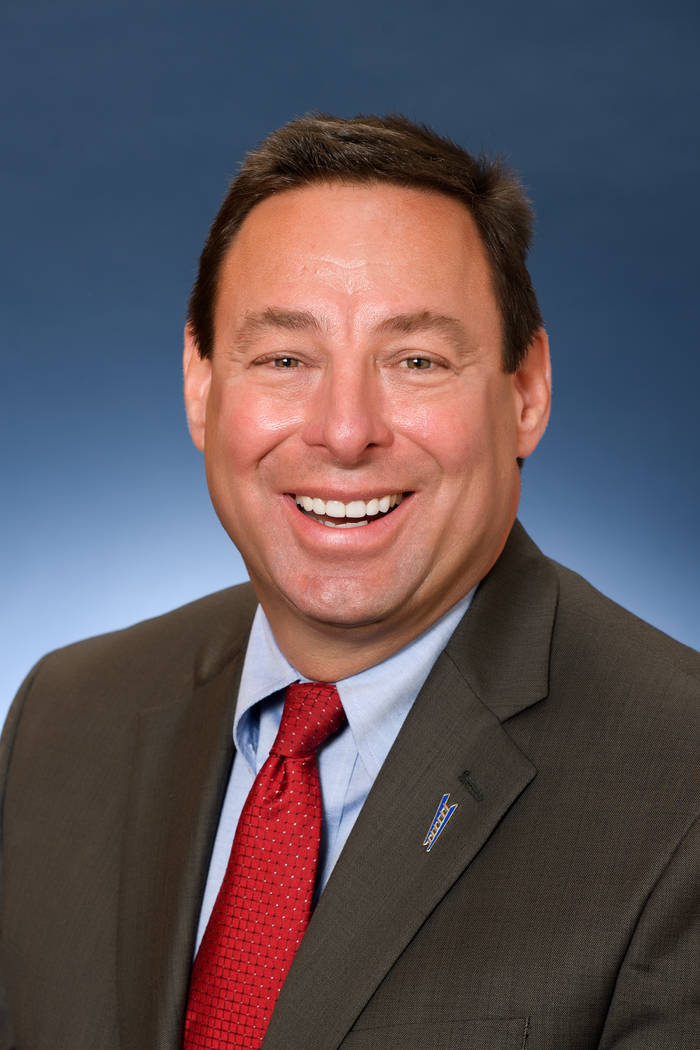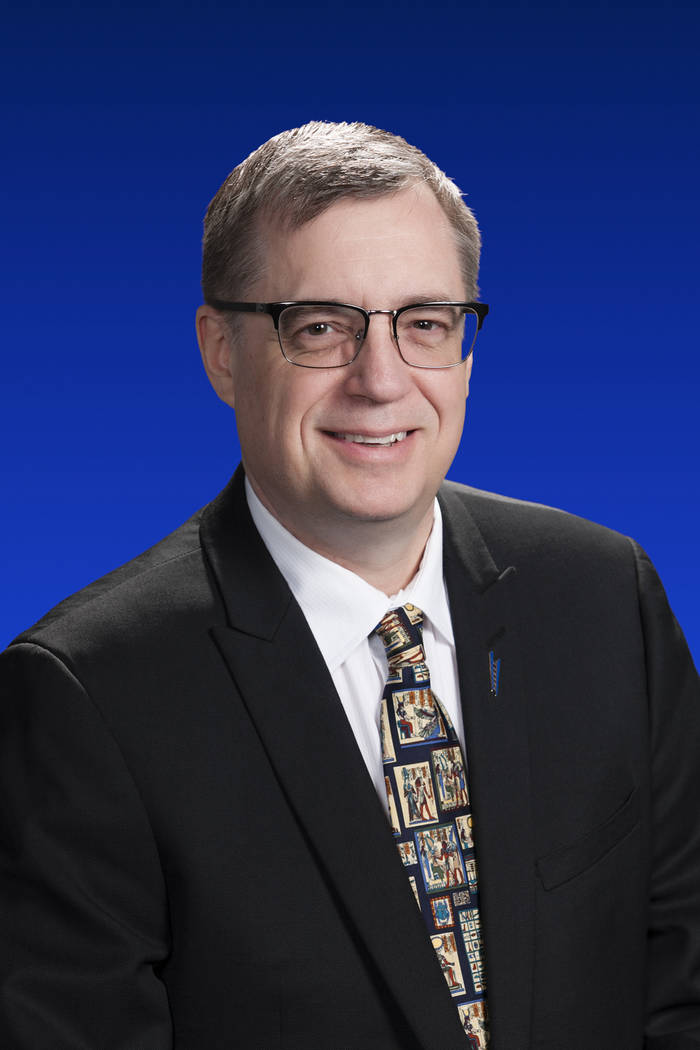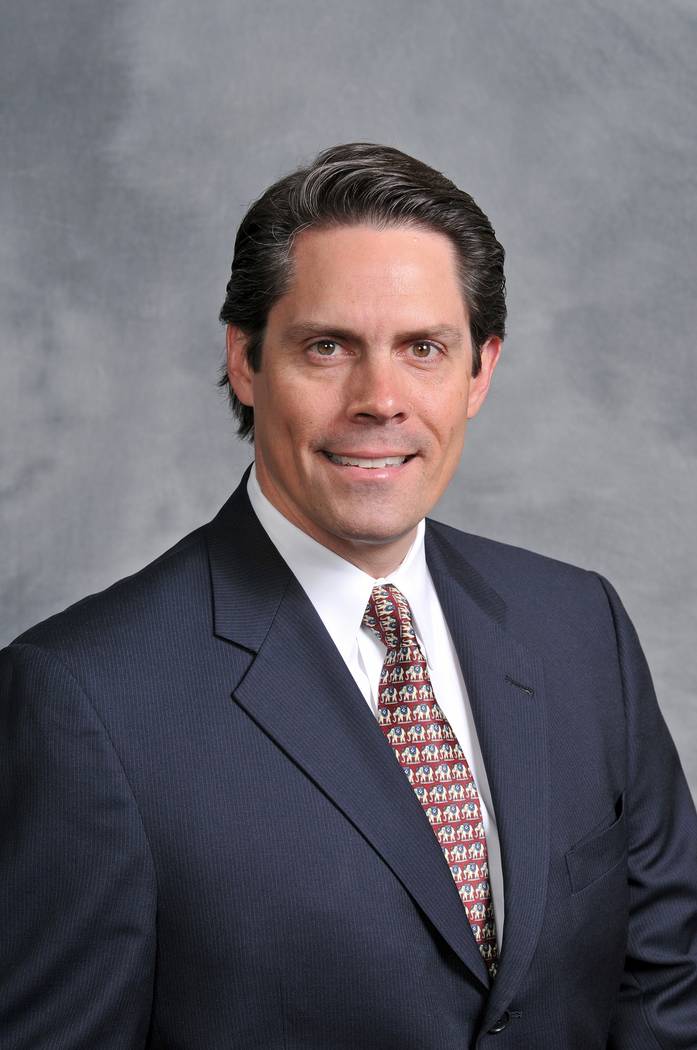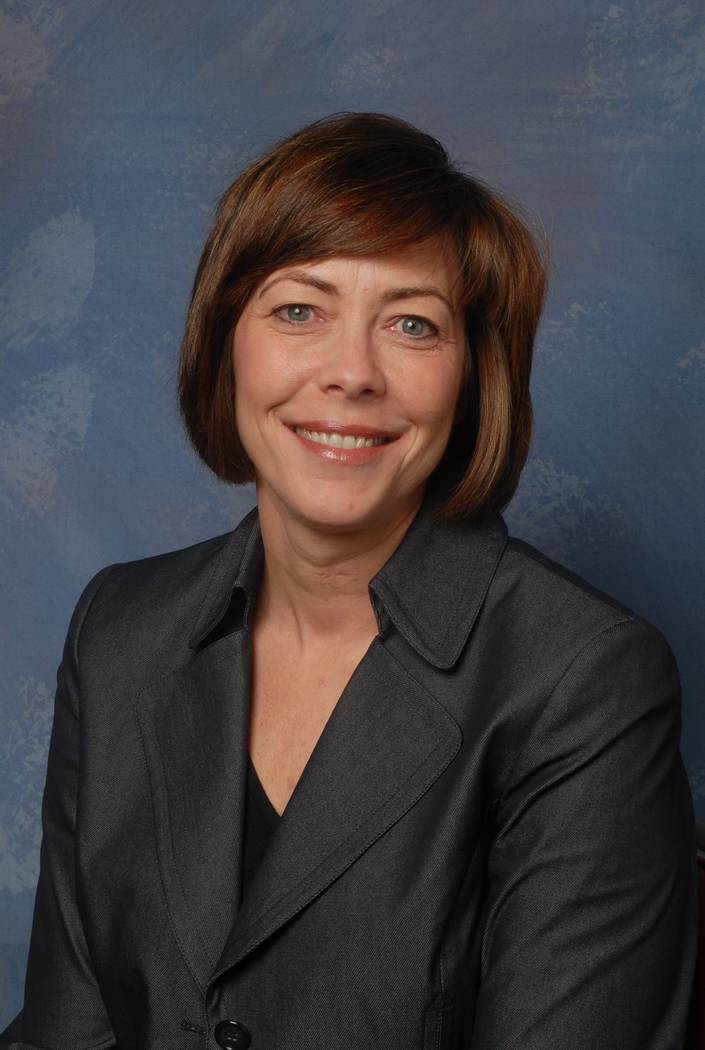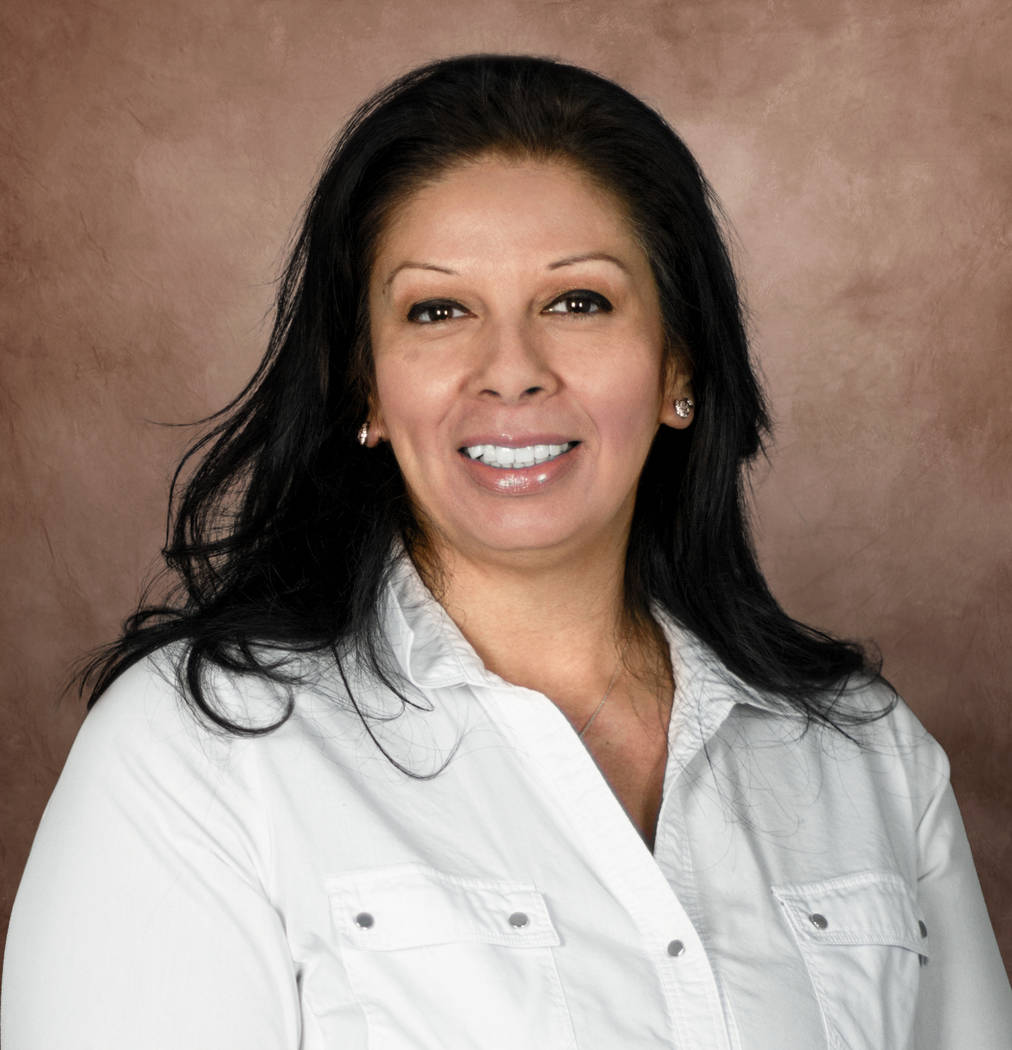 BANKING
City National Bank hired Jeff Waibel as vice president and senior relationship manager for its commercial banking division in Las Vegas. Waibel is a 21-year veteran of the banking industry and joins City National from U.S. Bank, Nevada.
In his new capacity, Waibel's responsibilities include developing new middle-market commercial clients through referrals and calling efforts as well as underwriting and packaging commercial loan requests. He will network through various civic and trade organizations to generate new business opportunities and to promote City National. He will work very closely with other areas of the bank, such as personal and business banking, private banking and real estate banking, to enhance existing relationships and develop new business.
Waibel's office is at the bank's Las Vegas Regional Center in Summerlin at 10801 W. Charleston Blvd., Suite 250. He reports directly to Scott Aney, Nevada regional executive and head of City National's Commercial Banking Division in Nevada.
"We are very excited to have someone as qualified and experienced as Jeff join our seasoned team of commercial banking professionals in Southern Nevada," Aney said. "Jeff's leadership and understanding of the local market, coupled with his vast knowledge of banking, will clearly help City National grow its commercial banking presence throughout the Las Vegas Valley."
Prior to joining City National, Waibel served as vice president and commercial banking relationship manager for U.S. Bank in Las Vegas. During his professional career in the financial services industry, Waibel has also served in a variety of positions for a few banks in Southern Nevada, including Bank of America Merrill Lynch, where he served as senior vice president and senior client manager. He also served as a business bank and financial relationship manager for Bank of America, where he began his banking career in 1996.
Waibel is a graduate of The Ohio State University in Columbus, Ohio, where he earned a Bachelor of Science degree in business administration. He also earned several banking certificates from the American Institute of Banking in Columbus, Ohio.
Waibel is very active in the community serving as a board member or volunteer for a number of nonprofit organizations. He is a member of NAIOP of Southern Nevada and the Risk Management Association of Las Vegas. He also serves as a member of the board of directors for Big Brothers Big Sisters of Southern Nevada.
at 10801 W. Charleston Blvd, Suite 100. Brackob joins City National with 20 years of experience in the banking, legal, retail and publishing industries.
In his new position with City National, Brackob will be responsible for developing and managing new and existing client relationships through referral and calling efforts. Brackob will work closely with other areas of the bank, such as private banking and commercial banking, and will network through various civic and trade organizations to generate new business opportunities and to promote City National's brand and value proposition.
As a colleague of the bank's Summerlin branch, Brackob will report directly to June Abbott, vice president and manager of the Summerlin banking center. Brackob will work closely with Abbott and other colleagues at this facility to develop new business for the branch, which is across the street from the Red Rock Resort at the corner of Pavilion Center and Charleston Boulevard.
"Brackob is a great hire for us and a wonderful addition to our seasoned staff of colleagues in our Summerlin branch," said Bruce Ford, senior vice president and Nevada regional banking manager for City National. "His banking and business background, along with his overall professional experience, coupled with his vast knowledge and understanding of the local market, will be a great asset to him and City National."
Prior to joining City National, Brackob served as director of estate planning for Nevada Attorney Trust Services. During the past two decades he has also worked for Wells Fargo Bank as a regional banking private banker, a manager for Radio Shack, and a director for Histria Books/CRS in West Palm Beach, Florida, where he began his career in 1997.
Brackob is a graduate of the University of Wisconsin-Green Bay, where he earned a Bachelor of Arts in history/humanistic studies with cum laude distinction. He also earned a Masters Associate degree and Ph.D. in history from the University of Illinois, where he was a Fulbright scholar.
Brackob is very active in the community serving as a volunteer for the Lili Claire Foundation, a member of St. Anthony of Padua Parish and has in the past been active with Rotary International. He has just been named as a board member for the Lili Claire Foundation.
GAMING
Golden Entertainment Inc. announced today the appointment of Ned Martin as chief administrative officer. Ned Martin joins Chairman and CEO Blake Sartini, Chief Operating Officer Steve Arcana, Chief Financial Officer and Chief Strategy Officer Charles Protell and Chief Legal Officer Sean Higgins on Golden's senior management team. In his new position, Martin will leverage his 23 years of experience in gaming and other industries to assist in the integration of the company's four newly acquired properties with its existing businesses. He will also oversee Golden's human resources, security, information technology and design and construction departments.
"Ned is well-respected in the gaming industry and has deep ties throughout the Las Vegas community. I am pleased that he is joining our senior management team as we strengthen our organization and grow our business," Sartini said.
Martin previously served as COO and CFO at American Casino & Entertainment Properties LLC, which Golden acquired on Oct. 20. The acquisition brought to Golden Entertainment three properties in Las Vegas including the Stratosphere Casino, Arizona Charlie's Decatur and Arizona Charlie's Boulder, as well as the Aquarius Casino Resort in Laughlin.
At ACEP, Martin was responsible for the organization's operational and financial aspects and served on its board of directors. Prior to joining ACEP, he held senior-level finance, strategic planning and development positions with Station Casinos, Silverton Casino LLC, and Maloof Cos.
Phyllis Gilland will also join Golden Entertainment, as senior vice president and general counsel, and president, general counsel and compliance officer for ACEP, as well as general counsel and chief financial officer for Taylor Construction Group Co.
"Phyllis brings significant legal and compliance experience to our company, which will be important as we look to operate effectively here in Nevada, as well as, expand our presence in multiple jurisdictions," Sartini said.
MARKETING
KPS3 Marketing, a marketing and digital communications firm, announced the addition of Kevin Jones as partner. Jones' role will have a continued focus on creative and digital solutions for KPS3's local, regional and national clients.
Jones spent the last four years directing creative and technology at KPS3, working with clients and overseeing the team on creative and digital work produced by the agency. Jones started at KPS3 as a digital designer, left to co-found a technology start-up, and later rejoined the team in 2013.
"Kevin's credibility speaks for itself when you see him in action with clients and colleagues," said Rob Gaedtke, CEO and creative director of KPS3. "He has led many large-scale and complex projects, and has the unique ability to combine both creative and technical solutions to create seamless experiences for our clients and their customers. We're extremely fortunate to have the brainpower of Kevin on our team. He rivals any thought leader in the space."
Prior to joining KPS3, Jones was a co-founder at Cloudsnap, a startup working to make API integration easier. He was also co-founder of Colorstache, a web application for Evernote, which was a finalist in the Evernote Developer Competition. His digital work has been featured on Mashable, CNET and Lifehacker. He has produced award-winning materials for Hero K-12; the University of Nevada, Reno; Desert Research Institute and the Reno-Tahoe International Airport.
In 2012, Jones co-founded Reno Wired, a local Reno event that rebrands a nonprofit in 24 hours. He has spoken at Wordcamp and the University of Nevada, Reno on subjects relating to WordPress, Drupal and designing for the web and content management systems. Jones has also won an AMA (American Marketing Association) ACE award, and took first place at the National AAF (American Advertising Federation) Conference for his work on the Reno-Sparks Gospel Mission.
REAL ESTATE
Remington Nevada, a commercial land developer with projects throughout Nevada and Arizona, has announced Charlotte Rocha has joined the company as project manager.
"Charlotte is already a proven asset to our organization," said David DelZotto, founder and president of Remington Nevada. "Not only does she bring a strong background in construction project management to this role, but she shares our passion for what we're trying to accomplish at Remington Nevada."
Rocha was previously a project coordinator and administrator at TWC Construction, a local contracting firm specializing in commercial and industrial construction. There, Rocha worked with Kerry Cartmill, who left his role as vice president at TWC Construction to join Remington Nevada as senior vice president of construction and development in July.