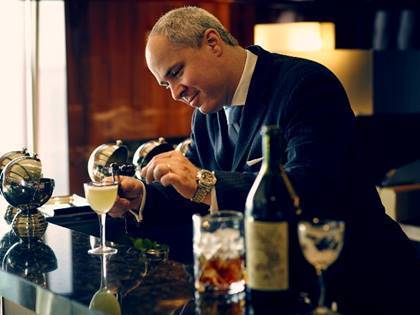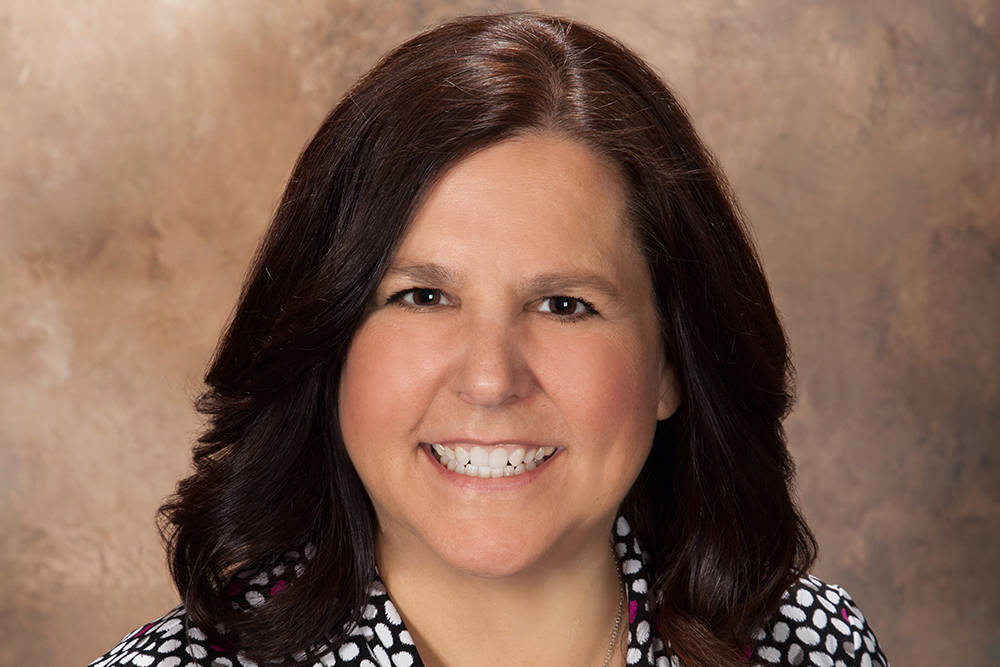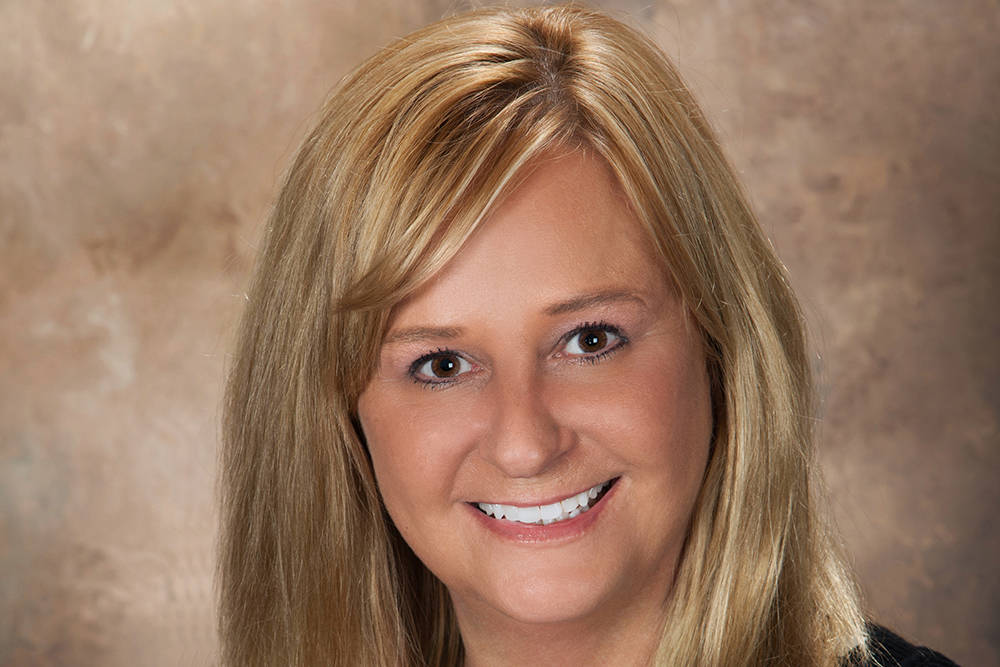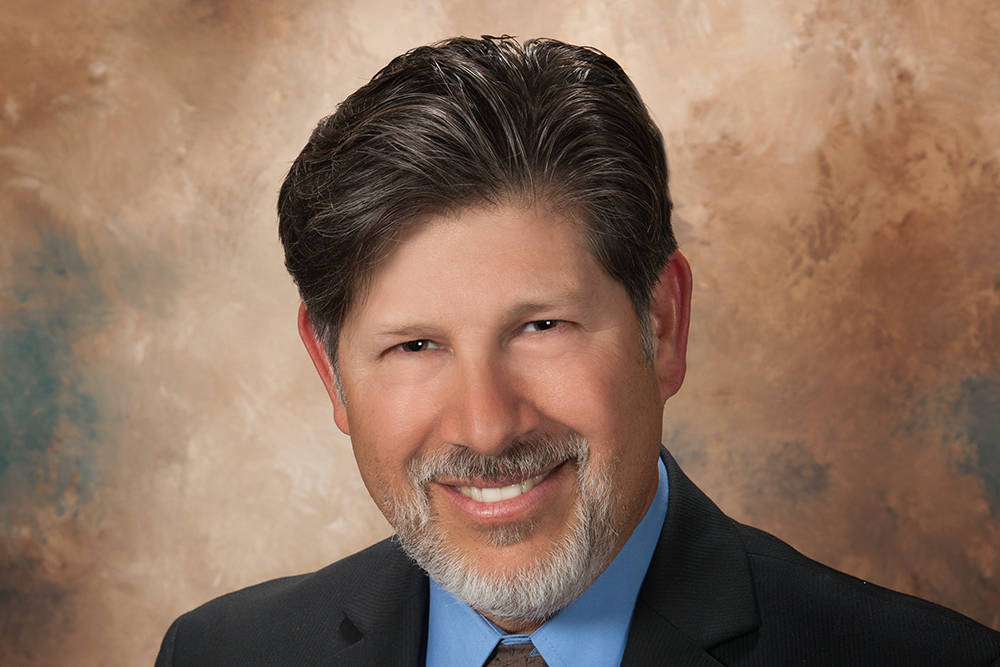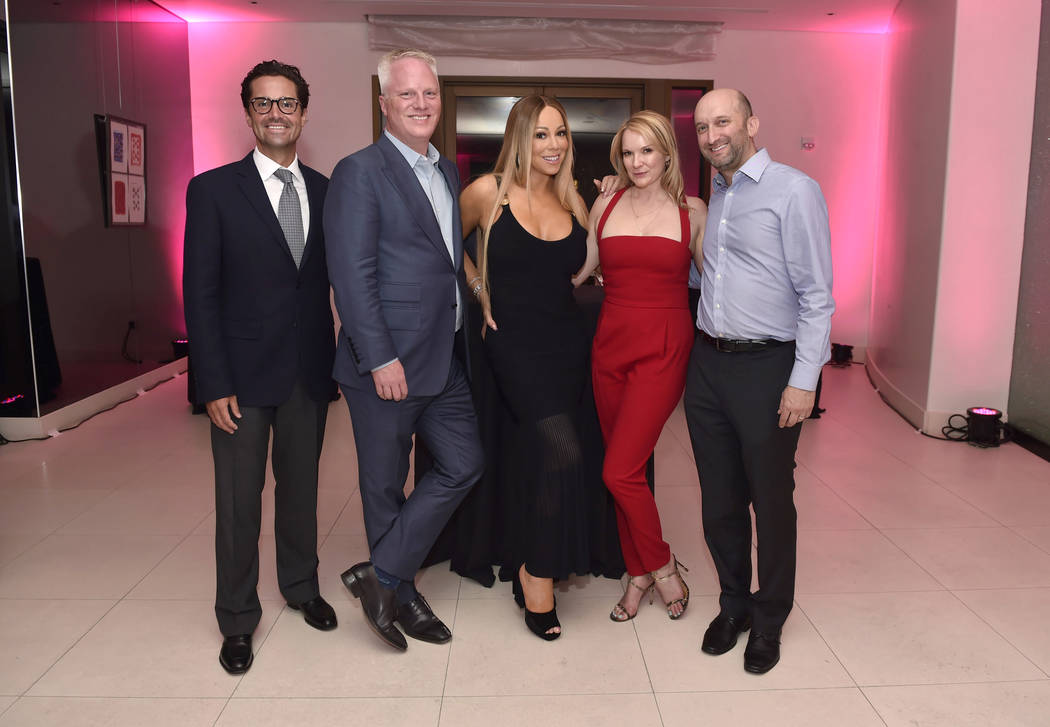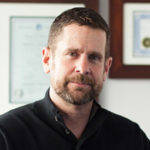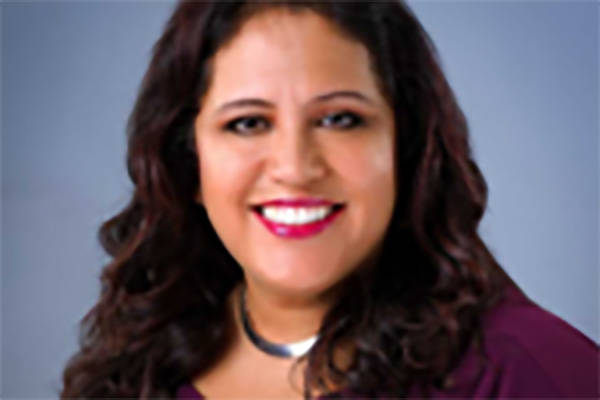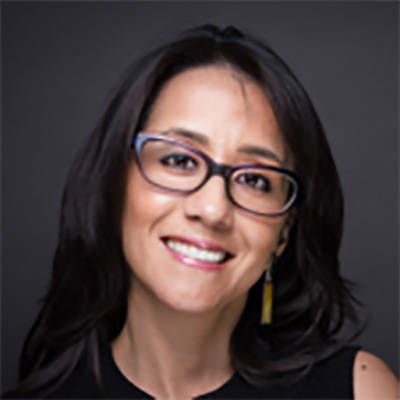 BUSINESS SERVICES
Cheryl Laws has been named the human resources manager for BBSI Las Vegas. She has nearly two decades of experience in human resources. She is an expert on employee relations, benefit enrollment, new hire orientations, worker's compensation, FMLA/ADA leave of absences, recruiting, performance management counseling, as well as training large groups on various HR related topics for employees and managers.
Before starting with BBSI Las Vegas, Laws served five years with BBSI San Bernardino. In the San Bernardino branch. She was responsible for supporting a $103 million business unit by providing strategic human resource guidance, training and support to an average of 75 clients by assisting them in managing and maximizing their human capital.
Working in human resources since 1990, Laws received a professional designation of human resource management from University of California, Irvine, and a Bachelor of Arts in sociology from California State University, Long Beach. She is a member of the Society of Human Resources Management, the California Chamber of Commerce and achieved a Yellow Belt in Lean Six Sigma.
Shelley Martin has been hired as the payroll operations manager for BBSI Las Vegas. She has more than a decade's worth of experience in payroll. Before starting with BBSI Las Vegas, Martin served seven years at BBSI Ontario.
In her time with BBSI, Martin has been responsible for a client base that spans over 2,500 employees and multiple business types with varying payroll-reporting frequencies. She was involved in creating payroll templates unique to each client's needs, involving all payroll data, wages and deductions. She works with clients for compliance in policies and procedures mandated by federal, state and local laws, including client handbook policies and updates.
Martin implements trainings for administration staff regarding time and attendance issues, proper reporting of wages, PTO setups, balances, tracking of proper HR procedures and benefits. She spearheaded phase two of a new payroll system for BBSI and worked closely with IT and corporate program developers for installing the web-based portal for clients' use.
Working as a payroll specialist since 2007, Martin holds an HR fundamentals certificate from Chaffey College and financial accounting and analysis certificate, also from Chaffey College.
Steve Medellin has been named a risk manager for BBSI Las Vegas. He has more than three decades of safety experience in general and construction industries. Medellin has an extensive professional background in evaluating risks, suggesting opportunities for improvement and implementing plans and strategies to accomplish set goals.
Medellin brings many years of success to BBSI, including being an entrepreneur and a combat arms instructor for the U.S. Air Force. Previous roles include:
— Senior risk manager for ICW Group, where Medellin provided safety services on a tiered-base system in Southern Nevada and certain areas of Arizona and California.
— Compliance safety health officer/trainer for the state of Nevada, where he completed over 200 comprehensive and specific targeted inspections to ensure compliance of construction and general industry standards.
— Safety manager for PENTA Building Group, where Medellin was responsible for safety at Golden Nugget in downtown Las Vegas.
— Loss prevention consultant for Employers Insurance Co. of Nevada, where he maintained an $8 million book of business of construction and general industry accounts for the largest worker's compensation carrier in Nevada.
Medellin is a certified OSHA trainer for the construction industry and is a professional member of the American Society of Safety Engineers. He has a Bachelor of Arts in political science from University of Nevada, Las Vegas.
HOSPITALITY
Southern Glazer's Wine & Spirits of Nevada announced Brian Van Flandern as the new executive director of mixology, spirit education and special events. The award-winning author and mixologist brings the leading beverage distribution company over 25 years of expertise in mixology and spirits.
Prior to joining Southern Glazer's, Van Flandern was the president and founder of his own mixology consulting firm, Creative Cocktail Consultants, where he focused on spirits education, innovating cutting-edge cocktail lists and training professional bartenders in the art of mixology, comprehensive spirits education and Michelin three-star hospitality dining and beverage standards. He also designed and implemented successful cocktail programs for luxury properties and prestigious clientele, such as famous chefs Thomas Keller and Geoffrey Zakarian.
"Brian Van Flandern's reputation proceeds him and we are humbled to have him as our newest addition," said Ian Staller, executive vice president and general manager of Southern Glazer's Wine & Spirits of Nevada. "His thorough knowledge of the industry will truly allow our company to continue to grow our beverage education programs and inspire the next leading mixologists in Las Vegas."
Throughout his extensive career, Van Flandern has been awarded numerous honors, including America's Top Mixologist by The Food Network, One of the Top Ten Hotel Bartenders in the World by Travel + Leisure Magazine and Top Ten Cocktail Books of the Year at Tales of the Cocktail for his second book "Craft Cocktails." Among these distinguished accomplishments, he was also appointed by Diageo, the world's largest producer of spirits, as their first-ever global brand ambassador and is a certified spirits professional by the United States Bartending Guild, of which he is a founding board member for their New York chapter, which is now the largest chapter in the country.
No stranger to the spotlight, Van Flandern has been featured on Spike TV's "Bar Rescue," The Food Network's "The Barefoot Contessa," CBS's "The Early Show" and The Cooking Channel's "Foodography," as well as "The Wall Street Journal Live" and "Market Maker" on Bloomberg Channel. He has been included in The Wall Street Journal and Food Arts Magazine for his innovative and unique cocktail recipes. Van Flandern has written over four award-winning books with his fifth book, "Whiskey Cocktails," set to be released this fall. In addition to his books, his libation recipes can be found in fine restaurants, resorts and cruise lines in over 40 countries worldwide.
As part of his responsibilities in his new role, Van Flandern will oversee Southern Glazer's Wine & Spirits Academy, where industry professionals are invited to learn from master mixologists, spirits experts, master sommeliers and cicerones. The program focuses on elevating the local beverage program while inspiring and educating bartenders and mixologists across the valley.
MARKETING
Seasoned entertainment marketing veteran Amanda Moore has been promoted to vice president of marketing for Live Nation Las Vegas.
During her time at Live Nation Las Vegas, Moore has successfully launched a number of headlining residencies, including Gwen Stefani, Mariah Carey, Lionel Richie, Bruno Mars, Blink 182, Florida Georgia Line, Queen + Adam Lambert, Jennifer Lopez, Stevie Wonder, Pitbull, Il Divo, Rascal Flatts, Styx & Don Felder, Chicago, ZZ TOP and Earth, Wind & Fire.
NONPROFIT
The Guinn Center announced the appointment of one new board director and two advisory council members. Alex de Castroverde has joined the board and Dr. Edith Fernández and Maria Jose Gatti have joined joining the advisory council.
"Each of these individuals brings a wealth of knowledge, talent, and experience in strategic thinking. They have been involved in addressing some of the challenges facing our students, especially those that relate to access, student success and opportunities to ensure that our kids are graduating college and career ready. We're thrilled to have them join us in working to fulfill our mission," said Nancy Brune, Ph.D., executive director.
De Castroverde founded the De Castroverde Law Group, which focuses on personal injury, immigration and criminal defense. The De Castroverde Law Group has offices in Las Vegas and Reno. De Castroverde received his undergraduate degree from the University of Nevada, Reno and his law degree from Nova Southeastern University. He is a member of the Nevada Justice Association and serves on the board of Cristo Rey St. Viator Las Vegas College Preparatory. De Castroverde is a past board member of the Latin Chamber of Commerce, as well as past president of the Las Vegas Latino Bar Association.
Fernández serves as associate vice president at Nevada State College. Within the Nevada System of Higher Education, she has worked at Nevada Cooperative Extension, University of Nevada-Reno, College of Southern Nevada and Nevada State College as a faculty member and student affairs administrator. She has worked at the University of Michigan. Her most current scholarship focuses on Latina leaders in higher education. She was appointed to the Council for the Alliance of Hispanic Serving Institute Educators and the American Association of Hispanics in Higher Education. She received her Ph.D. from the University of Michigan, M.P.A. from the University of Nevada, Las Vegas, master's degree in education from Harvard University, and her B.A. from University of Nevada-Reno.
Jose Gatti serves as the executive director of philanthropy and community engagement for MGM Resorts International's corporate operations. She is responsible for fostering and maintaining relationships with national and local community organizations, as well as implementing programs to help educate and engage the employees of MGM Resorts on community-related initiatives, activities and issues. Maria Jose is also the vice president of the MGM Resorts Foundation and the former program director for the MGM Resorts Foundation Women's Leadership Conference. In 2008, Maria joined Luxor as director of guest experience. Gatti is a member of the boards of directors of Jobs for America's Graduates Nevada and the First Friday Foundation. She is also a member of the College of Southern Nevada Institutional Advisory Council.
The Guinn Center is a nonprofit, bipartisan policy institute that delivers independent, fact-based, and well-reasoned analysis of critical policy issues facing Nevada and the region.
REAL ESTATE
• CAMCO, a community association management company, has named David Swenson as vice president of business development.
CAMCO works with community associations throughout Nevada and has provided management services to the homeowners association industry for more than 20 years.
CAMCO CEO Joel Just has worked with Swenson for nearly a decade in the industry.
"David has been critical in the expansion of our company," Just said. "We have seen a 30 percent organic growth rate at CAMCO this past year." Swenson joined CAMCO in 2017, bringing decades of sales and marketing experience.
Holding numerous management positions in major U.S. markets in the automotive and auto finance industries, he transferred his expertise to the community association industry in 2010.
As regional sales manager for Red Rock Financial Services, Swenson grew Arizona into the company's highest-producing region. This led to his promotion to vice president of business development, when he assumed responsibility for sales growth nationwide.
In February 2015, Swenson joined the executive team of Nevada Association Services Inc., the largest collections company for common interest communities in Nevada. There, he served as vice president of business development, simultaneously holding the position of vice president of business development with Eagle Rock Asset Management, a real estate investment company.
Swenson is a graduate of Brigham Young University, with a degree in business management. He enjoys spending time with his family, including his four children and his first grandchild.