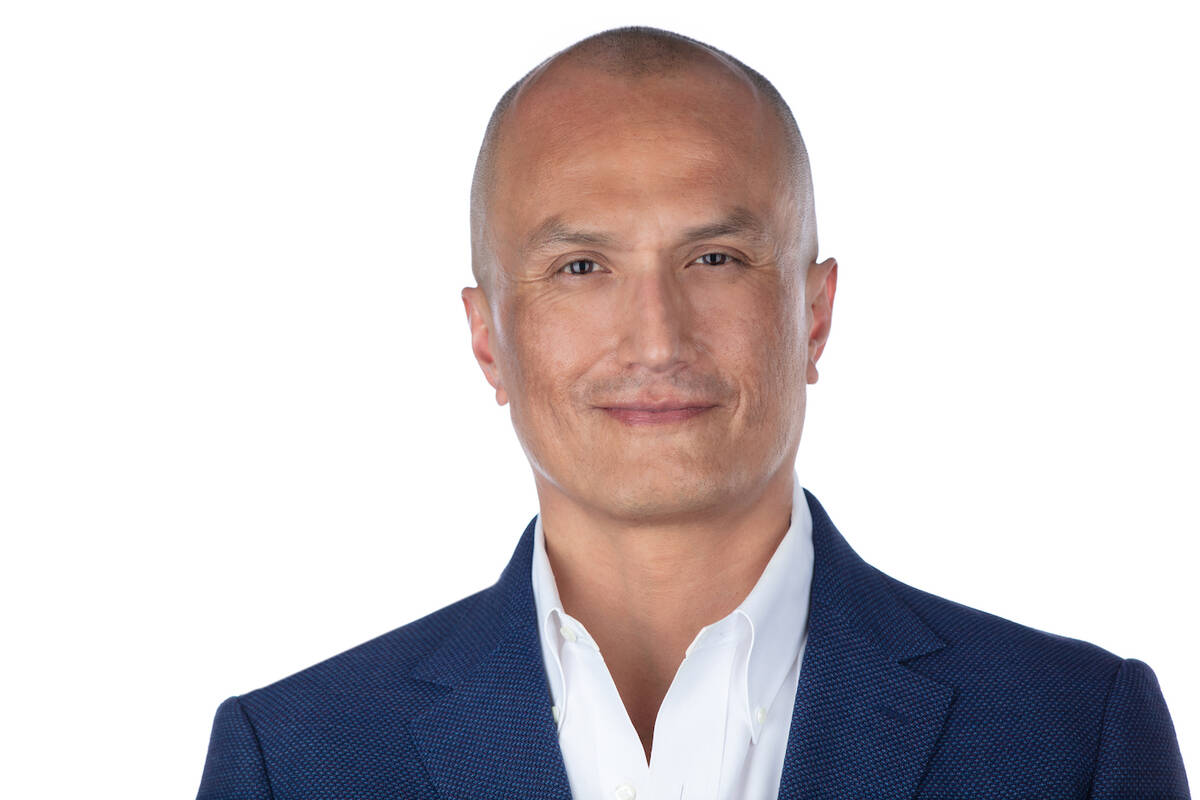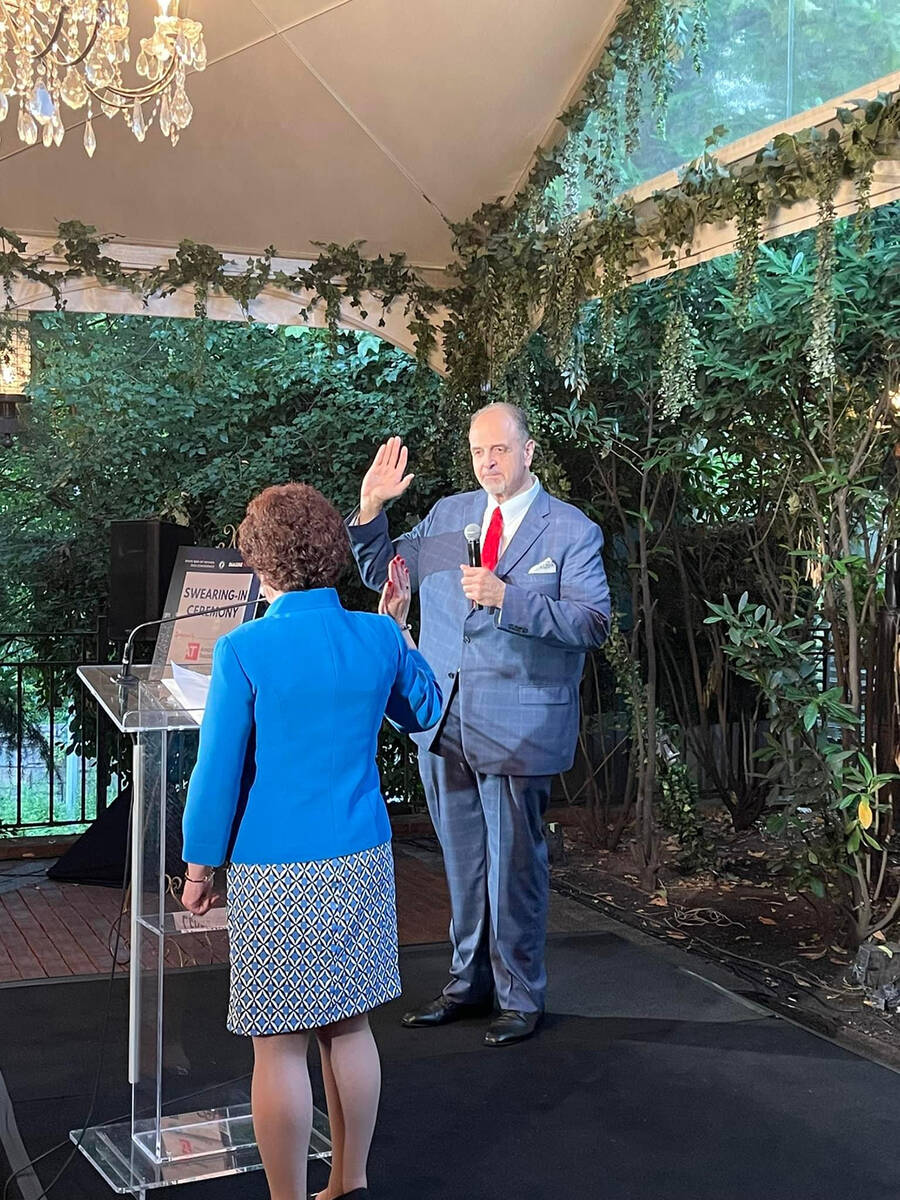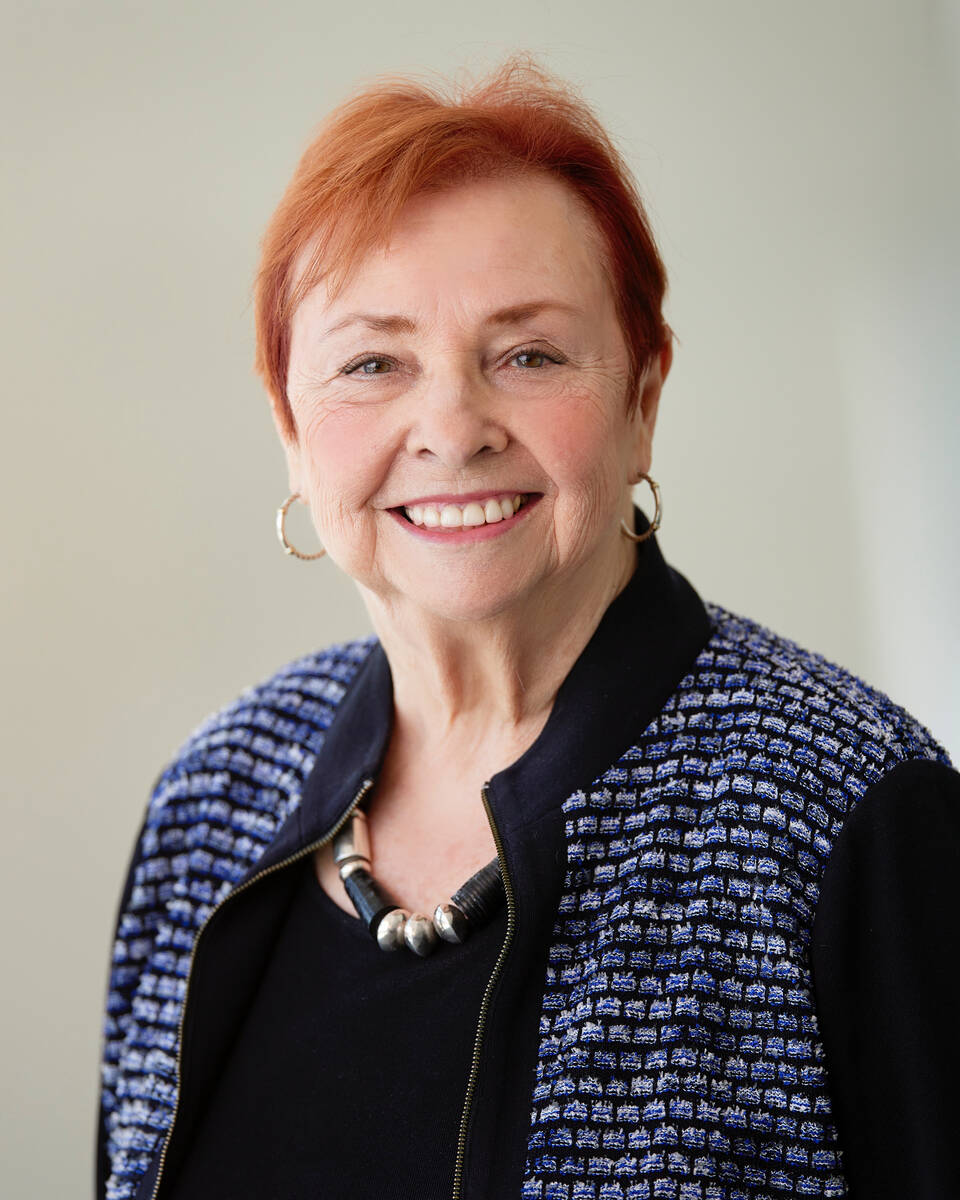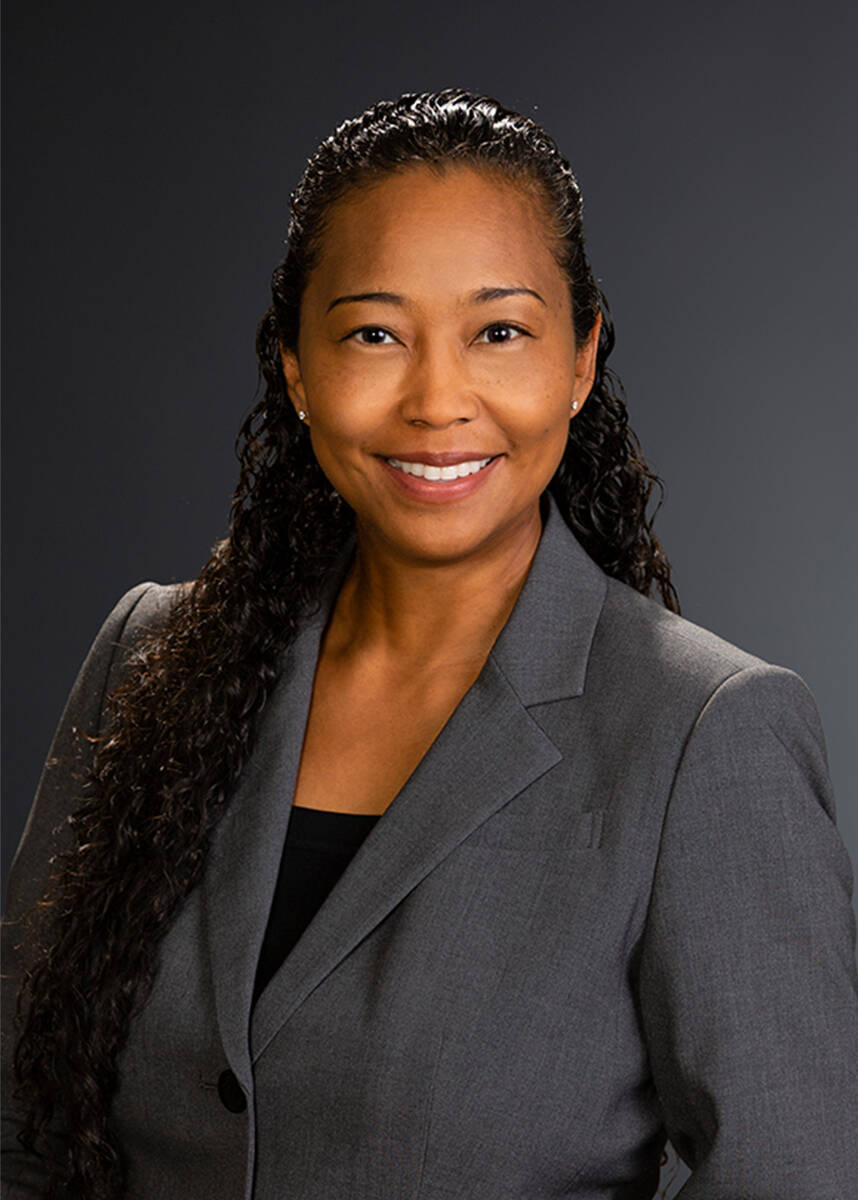 FINANCE
• Wells Fargo announced that Dawson Her Many Horses, head of Native American Banking, has been named managing director. Her Many Horses belongs to the Rosebud Sioux Tribe of South Dakota and is one of the first enrolled tribal members to be promoted to managing director at a major U.S. bank.
In addition, Her Many Horses was selected in June to the 2023 Class of the Aspen Institute Finance Leaders Fellowship, a cohort of financial leaders worldwide committed to driving positive change and ensuring a more inclusive and sustainable financial ecosystem for future generations. Additional information can be found at Aspen Global Leadership Network.
"Dawson has grown in his career from serving the financial needs of tribal governments and tribally owned enterprises to becoming a national leader helping increase the flow of capital to these communities nationwide," said Ruth Jacks, head of Diverse Segments for Wells Fargo Commercial Banking. "I am excited to see him recognized with this promotion to managing director and selected by the Aspen Institute as a Class of 2023 Finance Leaders Fellow."
Her Many Horses joined Wells Fargo in 2018 as senior vice president in middle market banking to focus on rebuilding the bank's Native American banking effort. In 2021, he was promoted to head of Native American Banking for Commercial Banking. He is a member of the Commercial Banking Diverse Segments team and co-chairs the Wells Fargo National Unbanked Advisory Task Force.
Her Many Horses serves on the Smithsonian's National Museum of American History board. He is a member of the Center for Indian Country Development's Leadership Council at the Federal Reserve Bank of Minneapolis and is the chair of the Native American Visiting Committee at Dartmouth College. Her Many Horses is the founder and chair of NAFOA's (Native American Finance Officers Association) Corporate Advisory Committee, where he served on the board for several years. He is a resident of Las Vegas.
LAW
• Fennemore, a leading U.S. law firm, announced that labor and employment attorney Richard Dreitzer is now the standing president-elect of the State Bar of Nevada.
Dreitzer is a director in Fennemore's Las Vegas office and serves on the firm's eight-person management committee. Having served since 2013, Dreitzer is presently in his fifth term as a member of the Board of Governors of the State Bar of Nevada.
With more than two decades of business litigation experience, Dreitzer also practices administrative law and general commercial litigation which includes construction law. He was most recently honored by Best Lawyers in America for the fourth year in a row under their Employment Law Management and Litigation-Labor and Employment categories.
"I can't think of a better person than Rich Dreitzer to lead the charge for the State Bar of Nevada," said James Goodnow, CEO of Fennemore "Rich's deep ties to the Silver State and extensive experience as a top-flight practitioner mean that both attorneys and the public will benefit from the guidance of an extraordinary leader."
Dreitzer serves as vice chairman of the board of directors of Nevada Public Radio and was recently chosen to serve on the Advisory Council for The Mob Museum in downtown Las Vegas. He received his B.S. from the College of Industrial and Labor Relations at Cornell University and J.D. from Washington University School of Law.
Founded in 1928, the State Bar of Nevada is a public corporation that operates under the supervision of the Nevada Supreme Court. The state bar regulates attorneys in Nevada and provides education and development programs for the legal profession and the public. Its mission is to govern the legal profession, serve its members, and to protect the public interest.
NONPROFIT
• Nevada Health & Bioscience Corp. (NHBC), a nonprofit organization with the mission of developing health care research, education, clinical assets and programming in Nevada, has named medical trailblazer Dr. Barbara Atkinson as its first-ever physician medical liaison.
In this leadership role, Dr. Atkinson's duties will be multifaceted, inclusive of serving as NHBC's primary advisor on clinical and general medical services as well as advising on future academic affiliations and partnerships.
Prior to this new position, Dr. Atkinson was a vital part in bringing NHBC's first venture, the Kirk Kerkorian Medical Education Building, to life. The 135,000-square-foot, state-of-the-art Kirk Kerkorian Medical Education Building opened in October 2022. Developed by NHBC, it broke ground in October 2020 and took less than two years to complete.
"I am truly honored to join the mission and many of my former colleagues and supporters at the NHBC," said Dr. Atkinson. "My goal will be to help to expand the health care facilities, program and workforce in Nevada. With the NHBC, I hope to establish additional academic and community-based programs that are needed by all of Nevada. Working with the members of the NHBC Board, we can build and offer new services that are essential to the health of the entire community."
"Dr. Barbara Atkinson is a revered, trusted and respected figure in our medical community and on a national level. Adding her talent to the NHBC mission as we pursue and create new health care options for the Southern Nevada community will be invaluable," said Maureen Schafer, president and CEO of NHBC. "Key to her new role is medical prowess, an innovative mind and a trusting network. There is no better person for this role than her."
A transformational figure in Nevada medicine, Dr. Atkinson's decades of expertise spans administration, clinical, education and research. Within her extensive resume, she was the founding dean of the Kirk Kerkorian School of Medicine at UNLV, which opened with its inaugural class in 2017. She is the only woman to lead three different medical schools in the United States.
Prior to joining UNLV, Dr. Atkinson was emeritus vice chancellor and professor with the University of Kansas School of Medicine. In 1997, she was elected to the National Academy of Medicine and, in 2010, was appointed by President Barack Obama to the Presidential Commission for the Study of Bioethical Issues. Dr. Atkinson has held faculty appointments with the University of Kansas School of Medicine and Medical Center, University of Pennsylvania School of Medicine, Drexel University College of Medicine and MCP Hahnemann University. She is the author or more than 92 papers and eight books, including the "Atlas of Diagnostic Cytopathology," which had its first edition published in 1992 and the second edition in 2003.
• TaChelle Lawson, president and chief strategist of Las Vegas-based FIG Strategy & Consulting, has been named president by the National Association of Women Business Owners for the Southern Nevada chapter.
She will serve NAWBO SNV as the chapter embarks on its 2023-2024 growth plan.
"NAWBO is an incredible organization committed to transforming public policy, influencing opinion-makers and promoting economic development to strengthen the wealth capacity of our members. I could not be more proud or excited to lead the chapter as we return to our roots and focus on our core mission."
Lawson founded FIG Brand Strategy Firm in 2017 when the company focused on brand strategy for the hospitality and food and beverage industries. She changed the business purpose in 2020 in response to corporations making public commitments to DEI without considering the impact of their brand.
"The population of the Las Vegas Metropolitan area is 2.8 million and home to over 300,000 small businesses," she said, "growing at about 2 percent per year. Many women need support and connection, and the NAWBO Southern Nevada Chapter is serious about representing every woman in business needing support. Not to mention the incredible opportunities in Las Vegas, from Formula 1 to diverse companies moving here thanks to the LVGEA, the Super Bowl Business Connect, and so much more. Our women business owners need assistance navigating it all and positioning themselves to capture opportunities to help them grow their business and continue creating jobs in our community."
Founded in 1975 as the voice of women business owners and advocates for their entrepreneurial interests, NAWBO's mission is to help connect women to the resources, people, information and organizations that can help them achieve their personal, business or political goals.
"This year also marks the 25th anniversary of WODA (Women Of Distinction Awards), and in addition to recognizing the accomplishments of local businesswomen, we're also giving away grants, including an all-expenses paid trip to the 2024 NAWBO National Advocacy Days in Washington D.C. Local businesswomen will have the opportunity to network on a nationwide scale, learn more about advocacy and meet with their local representatives to discuss topics like gaining access to federal contracts and reauthorizing the SBA to define "microbusiness" to accommodate businesses with less than 25 employees and under $1 million in annual revenue," Lawson said. "It's a life-changing experience for a business owner."
Lawson is an international speaker, thought leader and business strategist specializing in DEI (diversity, equity and inclusion) strategy, leadership and confidence. She received her diversity and inclusion certification from Cornell University and has worked with some of the most recognizable brands, including Mercedes-Benz, Red Bull, Nike, M&M Mars and Louis Vuitton.
In addition, Lawson serves on the Advisory Council for UNLV's Entrepreneur & Leadership College, the Advisory Council for Bar & Restaurant and the Advisory Council for HR.com. She advocates for small businesses, is an active mentor to young women and is committed to advancing women in business and entrepreneurship. She is also committed to changing how people think about diversity.
REAL ESTATE
• SVN | THE EQUITY GROUP announced the promotion of Deshone Brunswick to director of operations. Deshone will oversee and evaluate business procedures, along with implementing policies and procedures that will improve day-to-day operations. As a recent graduate of NAIOP's DOLI Class of 2023, Deshone is poised to bring leadership excellence to the company and community.
"We are very fortunate to have someone of Deshone's background and experience in-house to step into this position," said Nolan Julseth-White, CCIM, managing director. "Operational infrastructure and efficiencies are highly critical in any successful organization. Thankfully, Deshone has been the backbone of our operations in the brokerage and marketing departments over the last year and a half. Now, that will seamlessly expand company wide. Deshone's commitment and professionalism is second to none, we very much look forward to her continued contribution in leading our company."