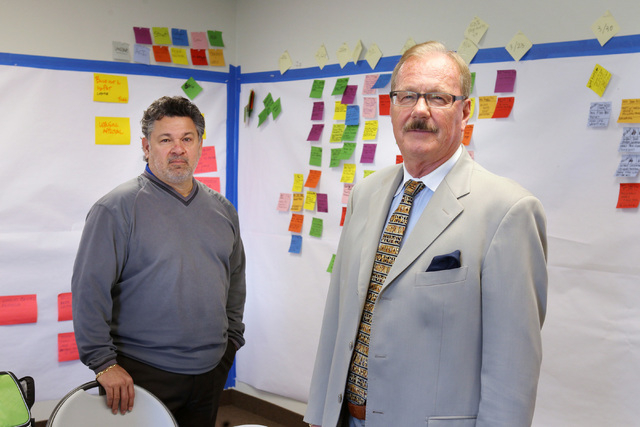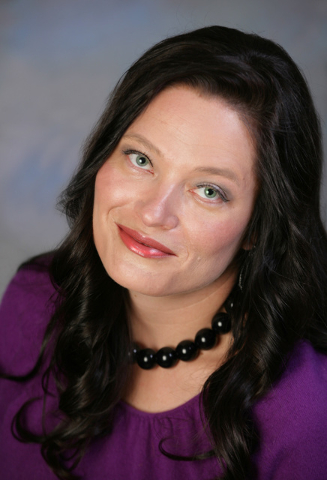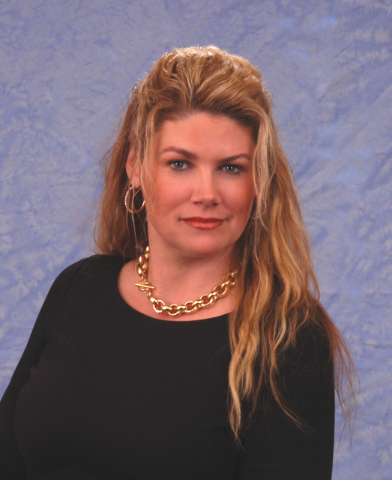 Construction trade associations and labor groups statewide are poised to celebrate as soon as they see Gov. Brian Sandoval's signature on legislation that aims to increase financial protections for contractors and could increase their cash flow for current and future projects.
Senate Bill 254, which would lower the amount of retainage a contractor can hold during the progress of a construction job from 10 percent to 5 percent on private works jobs and makes permanent the temporary 5 percent standard on public works jobs, was sent to the governor's office May 28 for his signature.
"It's definitely going to help with cash flow," said Mandi Lindsay, executive vice president of Mechanical Contractors Association of Las Vegas, a group that was at the helm during the final legislative push.
Lindsay said contractors are working on extremely tight profit margins, as little as 3 to 4 percent. The contractor is covering the materials and labor costs for the project while waiting for progress payments and retention money from the owner-developer to come in, she said.
Lindsay sees the legislation helping bring in more cash flow, so contractors could more easily manage several projects at once, she said.
The bill, sponsored by Sen. Patricia Farley, R-Las Vegas, who is also a contractor, was a continuation of efforts by several groups to bring this type of legislation to fruition.
MCA and Sheet Metal and Air Conditioning Contactors' National Association of Southern Nevada, helped get the latest bill rolling, Lindsay said. The bill is the culmination of numerous attempts during several sessions by MCA and other organizations to get some form of the legislation signed into law.
There was some precedents in getting this bill through. During the 2011 session, Assembly Bill 413 was passed and signed into law, allowing contractors working with public entities to reduce their retention rate from 10 percent to 5 percent. This legislation was set to expire in July. But if Sandoval signs the bill, this 5 percent level will become permanent. And the retention rate on private projects will head from 10 percent to 5 percent.
On public projects, owners or developers would withhold 5 percent from the general contractor for the first 50 percent of the job. After that, the public entity has the choice to no longer hold a retention fee or any of the remaining progress payments if certain other provisions have been met. They may also hold up to 2.5 percent on the last half of the job if they choose. These provisions will continue.
For private projects, it reduces the amount to a 5 percent retainer. This provision will not be mandated in contracts until Jan. 1.
Farley sees advantages to the governor signing the bill.
"I think anytime you put cash flow back into business owner's hands, we'll take more jobs," Farley said. "We will obviously pay our vendors in time."
Farley also foresees more companies coming to Nevada, which will bring more jobs to the state if the bill is signed.
Still, some in the industry don't see the bill as a good choice for Nevada.
"You can do what you want on public work jobs because it's taxpayer money. But why should you have the ability to mandate how I execute my contracts with other private parties?" said Robert Potter, president and CEO of Affordable Concepts Inc., a local commercial general contractor. "I think that is a credible argument."
Potter did, however, see some issues with the current set up.
"It's difficult for a couple of those trades that come in on the front end to wait till the end to get that 10 percent," Potter said.
Others also see possible trouble coming for contractors.
"Down the road, there could be some unintended consequences, I guess, with respect to construction lending," said Robert McPeak, partner at McDonald Carano Wilson LLP. "A lender might require a higher interest rate on a construction loan or even additional fees to be paid by the owner developer just to negate against any potential completion risks."
McPeak said there could also be other side effects for subcontractors.
"I think even on the contractor side, especially with respect to the lower tiered subcontractors," McPeak said, "they could be pushed out of projects that they might be looking at now because the owner or a higher tiered contractor may want to stick with a larger subcontractor that has a higher volume and steer away from a less financially stable subcontractor."
McPeak also saw new problems on the developer's side.
"The issue is, to the extent of what needs to be corrected, the owner has less money at its disposal to correct that work and finish the project if there's a deficiency on the part of the contractor or subcontractors," McPeak said.
McPeak didn't see the market being slowed by the possibility of extra out of pocket costs on the developer side.
"If there's a market for a project, then that project should find a way to go up," McPeak said.
"If the financial risk is too great on a project, it could impact the ability of the project to go up. Most likely, owners will find a way to get a project that makes financial sense done."