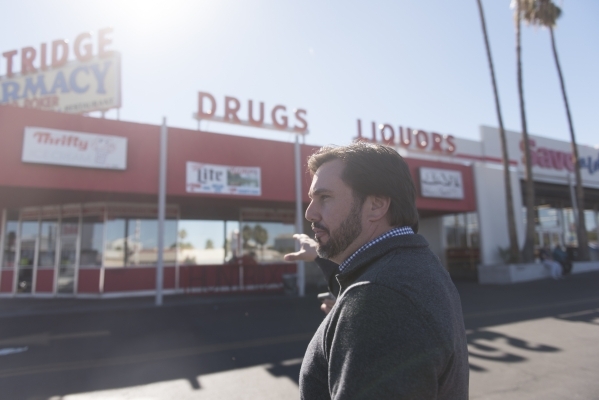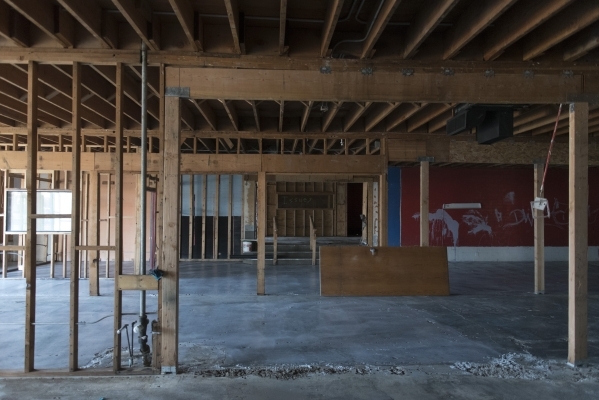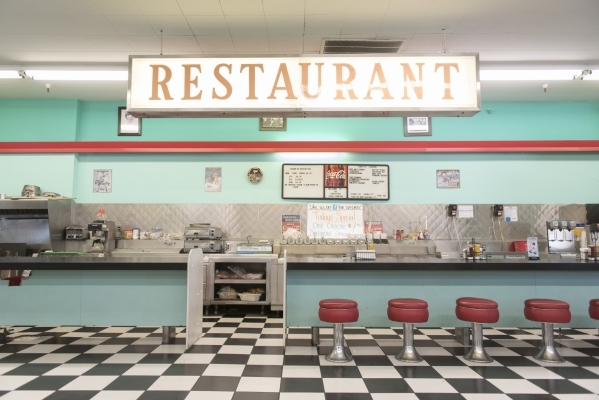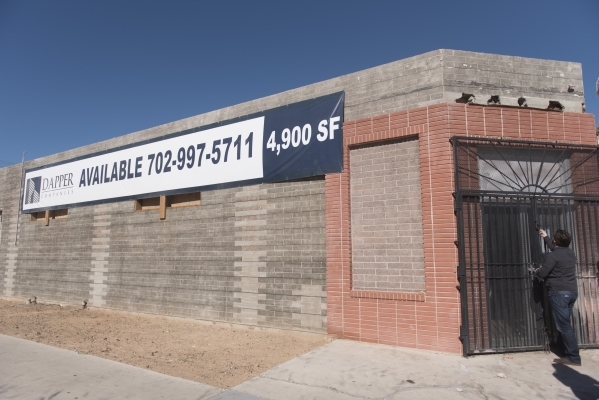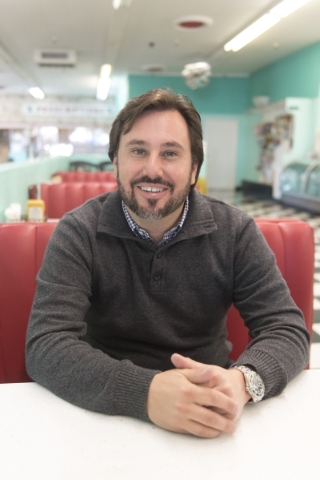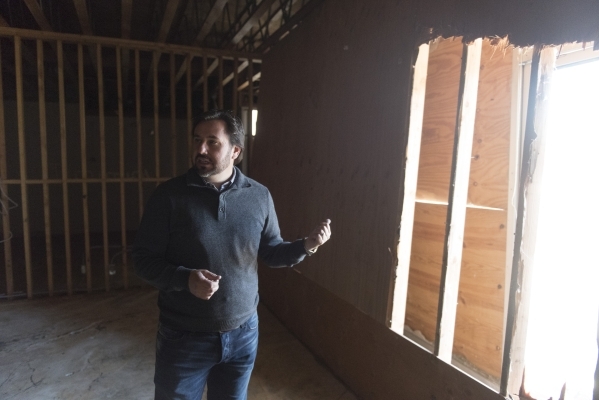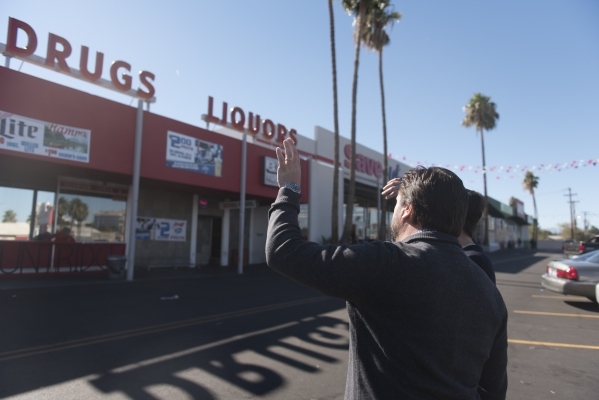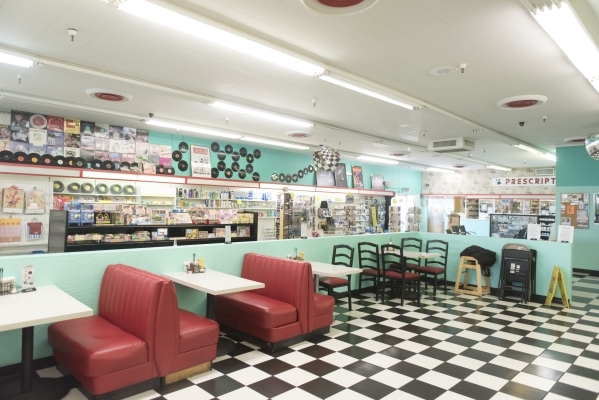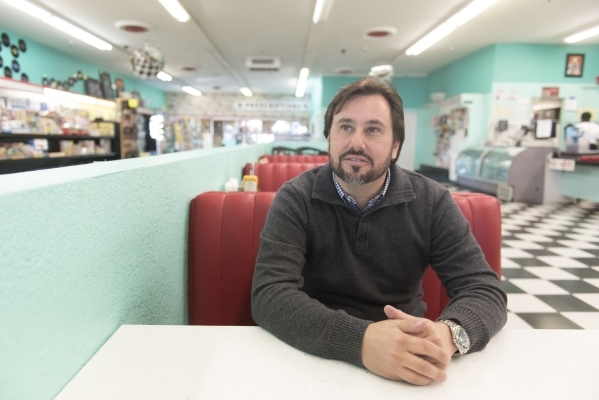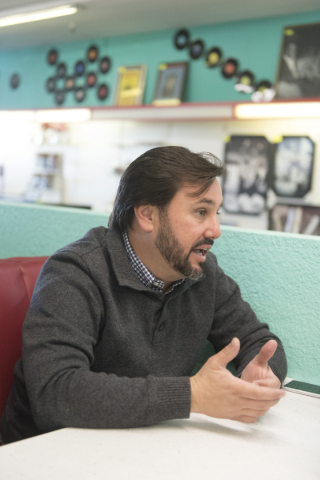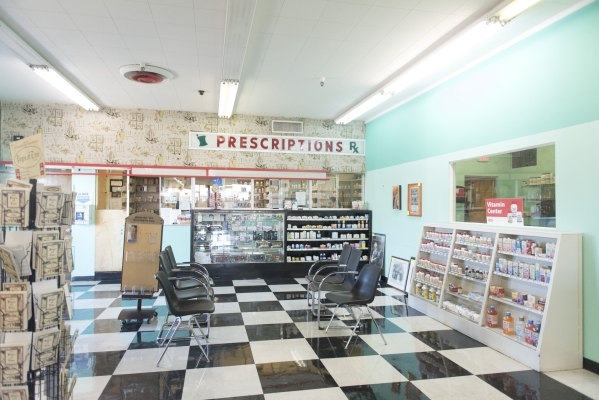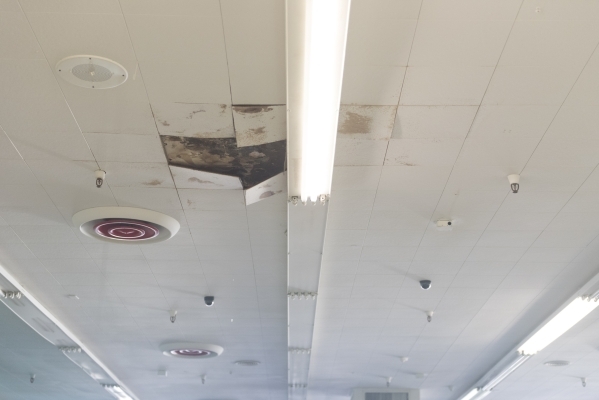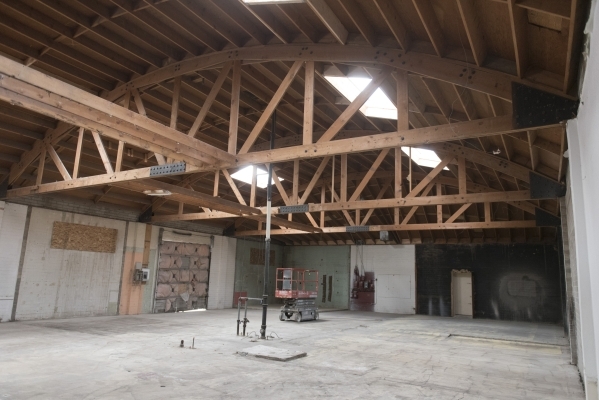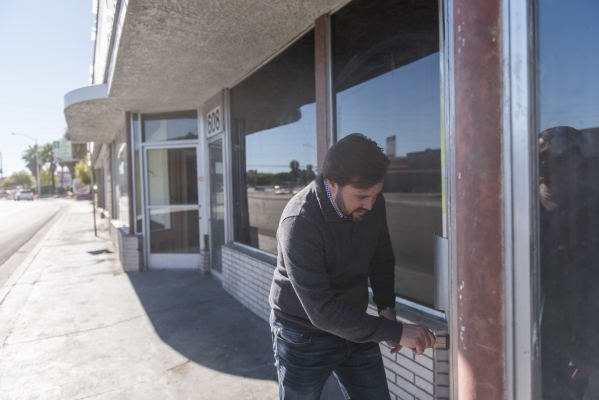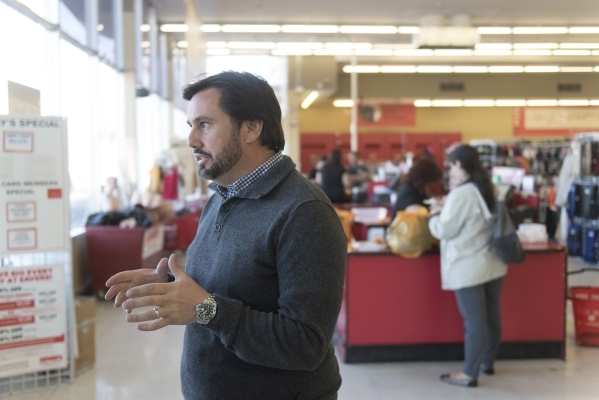 A local developer is bringing new light, while keeping up some of the old flair, to the commercial district surrounding the historic Huntridge neighborhood near Downtown Las Vegas.
J Dapper, owner of Dapper Cos., a commercial real estate brokerage firm and development company, said he's been searching for some time for a good entry point into the Downtown market.
At the beginning of last month, he signed on the dotted line to acquire a few new properties and their famed pasts.
The first of three purchases gave Dapper Cos. a row of storefronts near the Huntridge Theatre at the southwest corner of East Charleston Boulevard and Maryland Parkway that include the new Save-A-Lot discount grocery store and a Savers, along with several businesses that have a rich history in Las Vegas. These names include the Huntridge Tavern and the Huntridge Pharmacy & Soda Fountain that's been in operation for more than 40 years.
Dapper picked up a second building across the street that once housed the well-known Gambler's Book Club.
He also purchased a third building that once housed Mahoney's Drum Shop. Mo Mahoney, owner of the drum shop, was known for playing alongside Louis Armstrong as a drummer in the Dukes of Dixieland.
A stand-alone structure on the Maryland and Charleston property's east side, once a Farm Basket restaurant, will be taken down as part of Dapper's redevelopment plan.
Dapper is going to remodel the pharmacy space and the barbershop space.
The final product is designed to give the complex more retail space to rent out and create a better fit for the current tenants, he explained. That area will see new landscaping and more window space instead of a long brick wall.
Although he plans on refurbishing some of the shopping center on Charleston, Dapper said he doesn't want to lose the flavor of the past.
"It's going to be new but still look old," he said.
Dapper is working with YESCO, a local sign company, on some new signage. He said the designs will be based on Googie architecture — a design style that was prevalent during the 1950s and '60s.
He said he's attracted to the Downtown area because of the momentum driven by Tony Hsieh's Downtown Project and the cultural climate reinforcing it.
A lot of history resides in Dapper's buildings and the neighborhood that surrounds his properties.
Just south of Charleston on Maryland Parkway rests the Huntridge neighborhood, which is in a process that could eventually lead to a spot on the National Registry of Historic Places. Many of the homes in the Huntridge area were built during World War II, between 1941 and '44. The surrounding area also includes the famed Huntridge Theater.
Dapper's history doesn't go as far back as that, but he has been developing in the valley for some time.
The Las Vegas native was a realtor in 1998 and transitioned into commercial real estate in 2002. He was buying, selling and managing industrial and office space at that time. The following year, he transitioned into development on his own retail and industrial properties in Southern Nevada. Two years after, he founded his company: Dapper Cos. He is also a Clark County planning commissioner representing District F.
Dapper has developed millions of square feet of space since the beginning of his career in commercial real estate, including office warehouse, office and retail space, which he views as his specialty. He also said he is a landlord for nearly a million square feet in the Valley.
Some of his current projects include work on a Carl's Jr., a Capriotti's Sandwich Shop, a Dairy Queen and a Creative Kids Learning Center.
Dapper also works with real estate attorney Scott Silver of Proskauer Rose LLP and Silver Law Offices. The duo has done over a dozen joint-ventured projects together since 2006, from ground-up developments to shopping center projects in Southern Nevada. The team works together under the label Ten15 Development.
There's something special about developing in the Downtown area, Dapper said.
"What's really different about Downtown, and this is what I love most, is everywhere else I develop, you're competitive with your peers," he said.
Downtown lends itself to a different quality.
"It's a really nice feeling to not be adversarial and be part of a community that is all trying to do the exact same thing, which is make Downtown better," Dapper said.
There were challenges to finding the right location.
"It's been very difficult to buy Downtown because there's been a lot of hype," Dapper said. "Things have been very expensive."
Eventually, Dapper found a location that interested him.
The first was at 630 S. 11th St. — the old Gambler's Book Club location — which Dapper purchased for $415,000.
Today, Dapper is planning on creating office space at the 5,000-square-foot property. He said it could be for a single tenant, or it can be split into two separate 2,500-square-foot spaces.
Dapper said he had one problem with the building: There wasn't a lot of parking.
He eventually made a deal on the larger center on Charleston and Maryland for $5.2 million in an off-market purchase, which solved his parking issue.
The Bonneville Avenue and Maryland building also needed work. The building, which Dapper picked up for $775,000, needed asbestos removed before he could enter the property. The 12,000-square-foot building is now pegged to become a retail center.
"That's going to be regular shop space, so you're going to see cool Downtown eateries and boutique shops — the same kind of things you see on East Fremont (Street)," said Dapper.
You might see Dapper's name go on some future projects Downtown.
"We're here to make sure that this all works," said Dapper. "If it works, I would definitely be interested in buying more properties down here and continue to try to bring Downtown up."