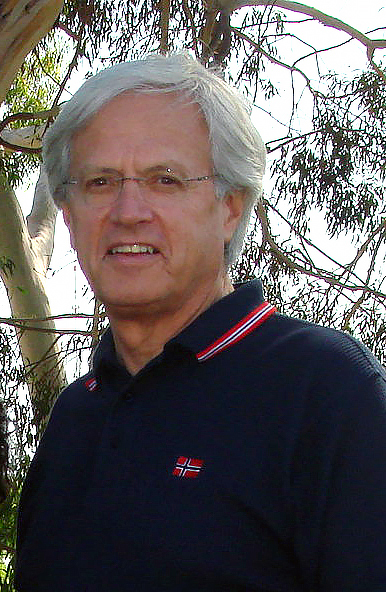 Many people driving north to Reno on U.S. Highway 95 pass through Indian Springs only noticing the decreased speed limit.
Henderson resident Eric Horn, a property owner in the town 30 miles north of Las Vegas with a population of fewer than 1,000, wants Southern Nevada homebuilders and lenders to take note that it does exists and has a thriving economy. Horn spent $2,500 to hire Phoenix economic consulting firm, Applied Economics, to study the impact of bringing the Faraday Future electric car plant to Southern Nevada.
The findings of the study show Creech Air Force Base, High Desert State Prison and the Nevada National Security Test Site are "significant contributors to the Southern Nevada economy." Those employers provide "high-quality jobs with benefits to thousands of workers" and support the regional economy with millions of dollars each year in vendor purchases, according to Sarah Murley, a principal with Applied Economics.
There are 6,400-plus employees who live in the Las Vegas Valley and generate a significant amount of state and local tax revenue, Murley said.
The 70-year-old Horn, owner of AMD Associates, a real estate investment and development company, said that for more than a decade he has owned 70 acres in Indian Springs that are zoned for residential and industrial use. He said there's a need for housing in Indian Springs to serve the local workforce, because most of what's been built dates back to the 1970s.
Horn, a former homebuilder, said he entitles land for development and there are three other major landowners in Indian Springs.
"If we talk to anybody about doing any development up there, they say it's coming from somebody trying to sell land," Horn said. "That's what caused us to get the third-party study. There is hardly any construction up there now because people think of it as obscure."
According to the study, the three government employers have invested millions of dollars in the area since the Great Recession. Creech Air Force Base is one of the fastest-growing bases in the nation with its $700 million expansion, and there are plans for an additional 1.2 million square feet to the existing base of 3.6 million square feet, Murley said.
There are currently 2,748 military employees and an estimated 1,500 civilian employees at the base. Creech houses the famed hunters of the 432d Wing/432d Air Expeditionary Wing operating MQ-1 Predator and MQ-9 Reaper remotely piloted aircraft systems, she said.
"There's no on-base housing for military personnel, creating challenges for airmen who must commute to the Las Vegas Valley," Murley said.
The base also houses the operations of the 556th Test and Evaluation Squadron and 99th Ground Combat Training Squadron, along with the Air Force Reserve's 78th and 91st Attack Squadrons and Nevada Air National Guard's 232nd Operations Squadron, Murley said.
High Desert State Prison is a medium security prison and is the largest institution in the Nevada Department of Corrections system. It opened in 2000, and an expansion was completed in 2009 to increase the number of beds by one-third from 2,671 to 4,176 in 1.6 million square feet, Murley said. The prison employs an estimated 786 people.
The Nevada National Security Test site is operated by the National Nuclear Security Administration. Its primary mission is to ensure that the nation's nuclear weapons stockpile remains safe, reliable and secure, Murley said. The facility serves other functions, including high-hazard testing for explosives; a center of expertise in chemical, radiological, nuclear and explosive threat detection; a disposal facility for low-level radioactive materials; a remote sensing laboratory for the detection of terrorist activity; a first-responder training center; custom fabrication machine shops; groundwater contamination monitoring; and other research and development activities related to national security. The site employs an estimated 1,408 workers.
"With the affordable housing problems in town and the people that have to travel to town, I wanted to get the visibility going," Horn said. "I have talked to the base commander up there, and they want some housing. Their folks have to drive all the way to town and back."
Horn said he had been hearing about Faraday Future and its impact to Southern Nevada and wanted to know its potential impact on employment in Indian Springs.
"People don't know about this economic impact," Horn said. "My feeling is the northwest part of valley, the growth has been attributed to market factors and an improving economy, but this is pretty much under the radar. I wanted this company to study and look at the magnitude and not have it come from me."
Horn said Indian Springs is important because there's a land shortage in the Las Vegas Valley for building affordable homes.
"There's a demand for lower-priced housing that Indian Springs can deliver. But that's not the important point," Horn said. "The important point is 81 percent of the people who work up there will be locked out of for-sale housing at $300,000."
Horn said about 450 homes a year are sold to people who work in Indian Springs.
"There's a demand up there all by itself, like Las Vegas is the bedroom community for Indian Springs and not the other way around," Horn said. "When I talked to builders and financial people, they don't know where Indian Springs is and are completely unaware of the economic activity and opportunity."