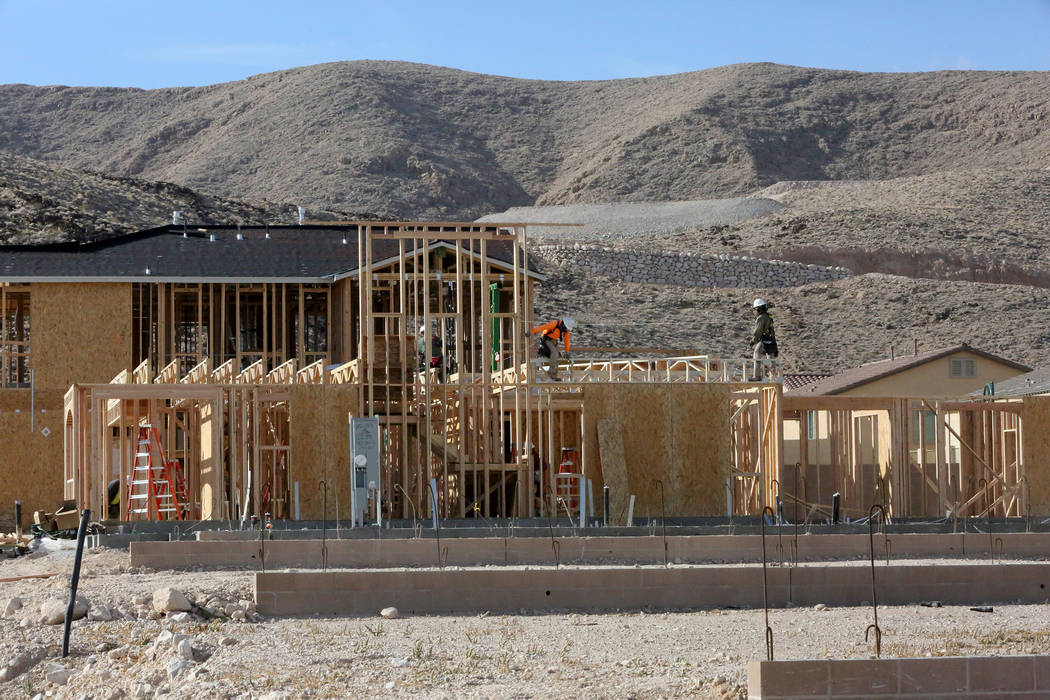 Lennar Corp. announced the planned acquisition of CalAtlantic Group Inc. at the end of October, a deal expected to create the nation's leading homebuilder upon closing.
"Our overall company size and local critical mass will yield significant benefits through efficiencies in purchasing, access to land, labor and overhead allocation to a greater number of deliveries," said Stuart Miller, CEO of Lennar.
The $5.7 billion deal, valued at more than $9 billion if $3.6 billion worth of debt is included, will bring efficiencies for Lennar, which is expected to have a presence encompassing 240,000 building plots across 21 states. The deal is pegged to close in early 2018.
"Generally, when you do see mergers, it's about efficiencies across the full business — by consolidating shared business functions that are shared across the company as a whole," said Skylar Olsen, senior economist at Zillow.
According to a release from Lennar, the homebuilder is expecting "annual cost savings and synergies" of roughly $250 million — with $75 million that will be achieved in fiscal 2018.
"These synergies are expected to be achieved through direct cost savings, reduced overhead costs and the elimination of duplicate public company expenses," a written statement from Lennar said. "Additional savings are also expected through production efficiencies, technology initiatives, and the roll out of Lennar's digital marketing and dynamic pricing programs."
New home development below historical averages
Olsen said homebuilders have pointed to several issues with bringing new products out of the ground: rising land and materials prices, increased regulatory costs and a labor shortage. "The regulatory environment and overall cost structure within the industry has generally been rising, and creating operating efficiencies under a combined operation may have been an attractive attribute," said Brian Gordon, a principal at Applied Analysis.
In a report from Reuters, Susan Maklari, an analyst at Credit Suisse, said size is an important factor in defeating rising costs.
"Builders are increasingly seeking greater volume and cost controls in order to offset higher land and input costs and drive better profitability and returns. Size helps to better manage land and labor constraints."
The acquisition of CalAtlantic, which was formed by a merger of The Ryland Group and Standard Pacific Corp. in 2015, will have a top three ranking in 24 of the top 30 markets in the country, Miller said in a release on the deal.
With these factors in play, the number of new homes coming onto the market in the U.S. has stayed below historic averages. However, that number has been generally increasing.
In September 2017, a seasonally adjusted U.S. annual rate of 819,000 permits were issued — 2.4 percent higher than August's rate of 800,000. That's roughly double September 2010's 404,000 single-family home permits at a seasonally adjusted annual rate issued in the U.S., census data shows.
Despite increases, that number is nearly half of the 1.8 million seasonally adjusted annual rate for permits issued in September 2005.
Housing starts were estimated to be 829,000 for September for single-family homes by the Census Bureau.
Estimates by the Mortgage Bankers Association show single-family starts reaching 860,000 for 2017.
Housing starts for single-family homes in the U.S. are pegged to reach 1,063,000 in 2020, the association estimated.
"In general, we expect to see general increases in new construction just because the amount of construction in the last five to seven years since the crisis, since 2008, has been below the normal run rate needed, just for population growth," said David Battany, executive vice president of capital markets at Guild Mortgage Co.
Las Vegas has also seen a jump in construction.
According to data from Home Builders Research, the Las Vegas Valley saw 7,624 permits issued through September — a jump of 9.6 percent over the same time in 2016, when there were 6,957 permits issued.
Of the permits issued in 2017 in Las Vegas, roughly 16 percent of those were by Lennar and CalAtlantic.
Andrew Smith of Home Builders Research estimates that 9,400 permits will be issued in 2017 in the valley.
Overall, in 2016, there were 8,544 permits issued. That's far ahead of the more than 3,700 permits given out in 2011 but far below the more than 32,000 permits pulled in 2004 in Las Vegas.
Price point access
Locally, Lennar has gained the advantage of picking up smaller lots to build on with the acquisition of CalAtlantic. This will allow Lennar to gain more access to the entry-level market.
The price on most new homes has been on the rise, making it tougher for first-time homebuyers to enter the market. The median price on new homes jumped from $342,973 in August to $355,000 in September, according to Home Builders Research.
That number compares to the median price on existing single-family homes of $263,000 in October, according to data from the Greater Las Vegas Association of Realtors.
The differential between new and existing homes is nearly 35 percent. According to Olsen, the premium across the nation is about one-third. Historically, however, it's been closer to a 20 percent premium, she said.
The higher prices on new homes will probably not stop people from wanting to buy, Olsen said.
She pointed to two devices causing the market to stay hot.
"You've got a great economy that's stronger and stronger — great jobs market," she said. "But at the same time, the other thing that's happening is it's a good time demographically. More people every year hitting their early 30s are looking to buy homes than the year before, and that will be the case for the next seven years."