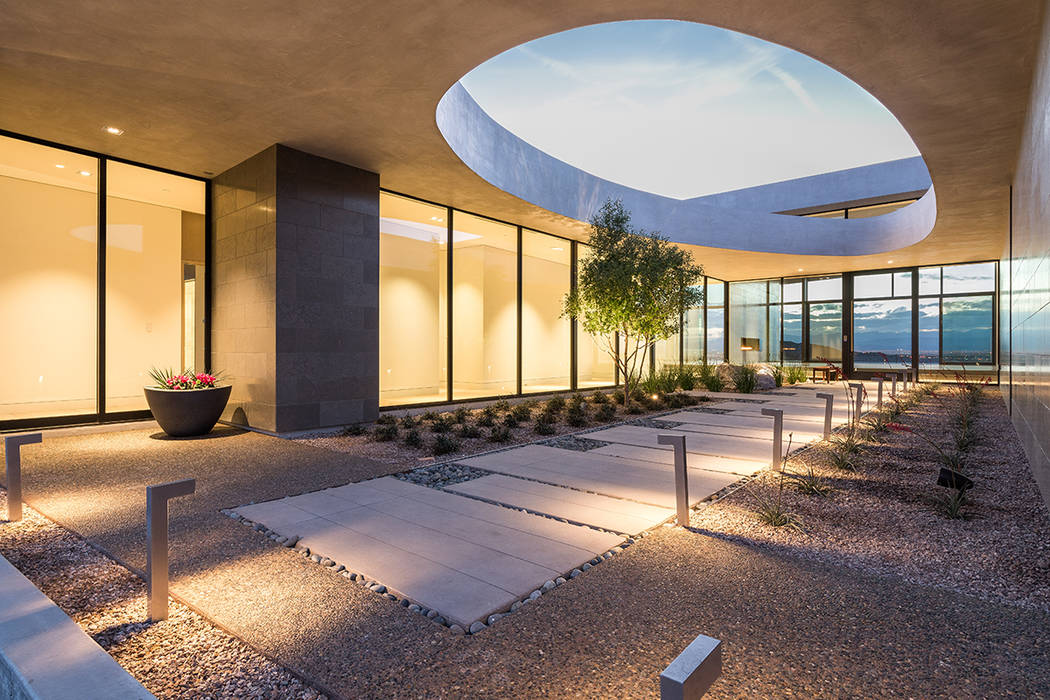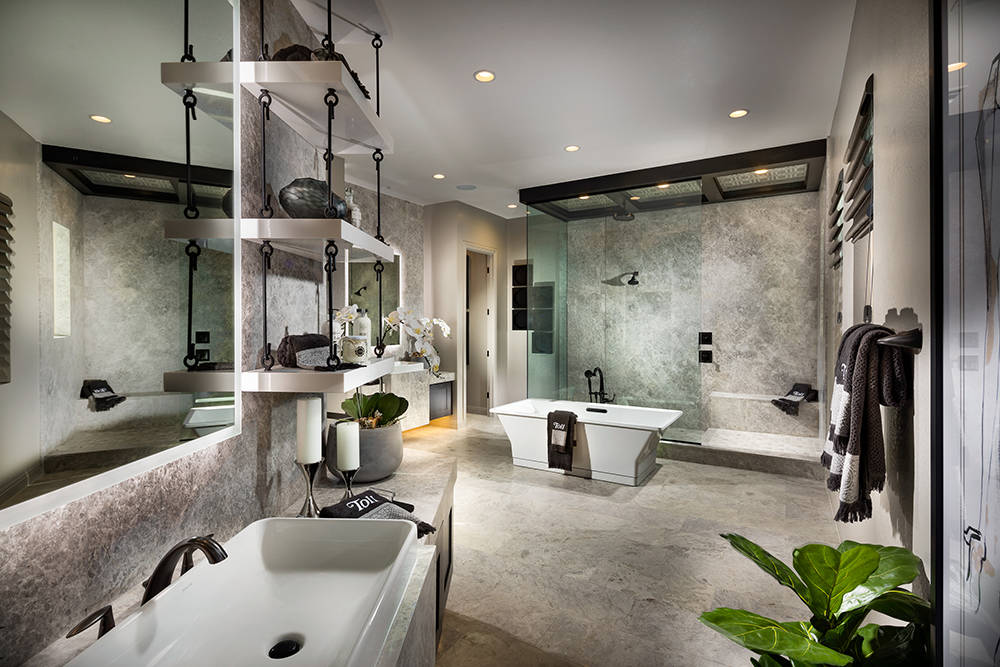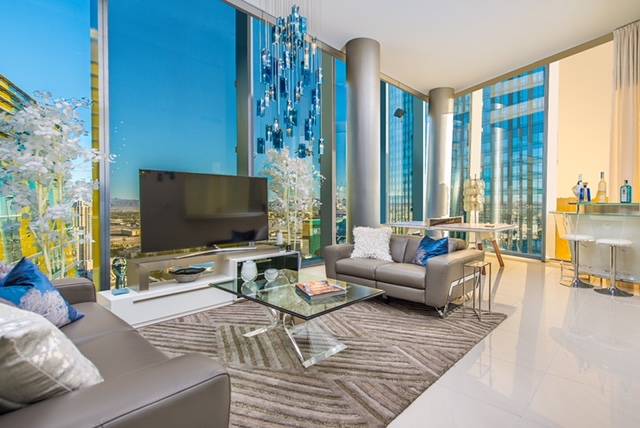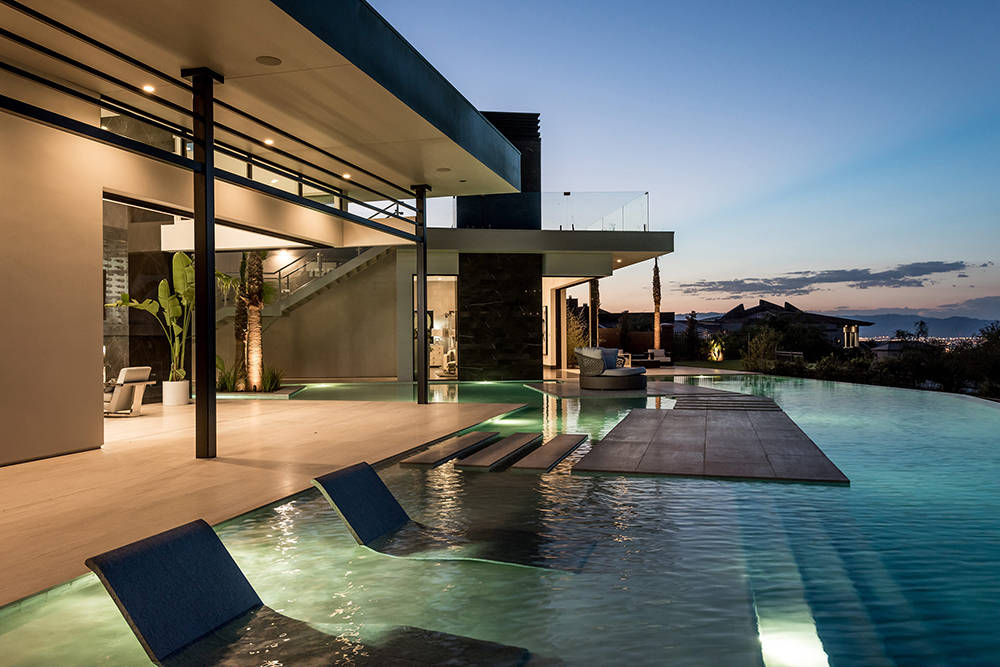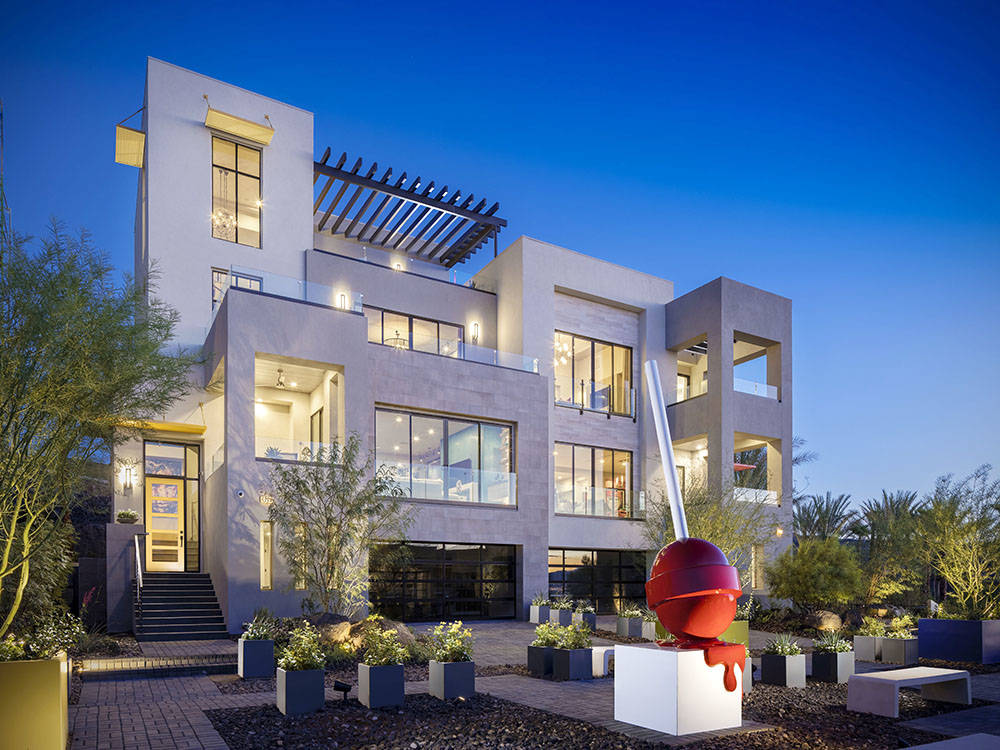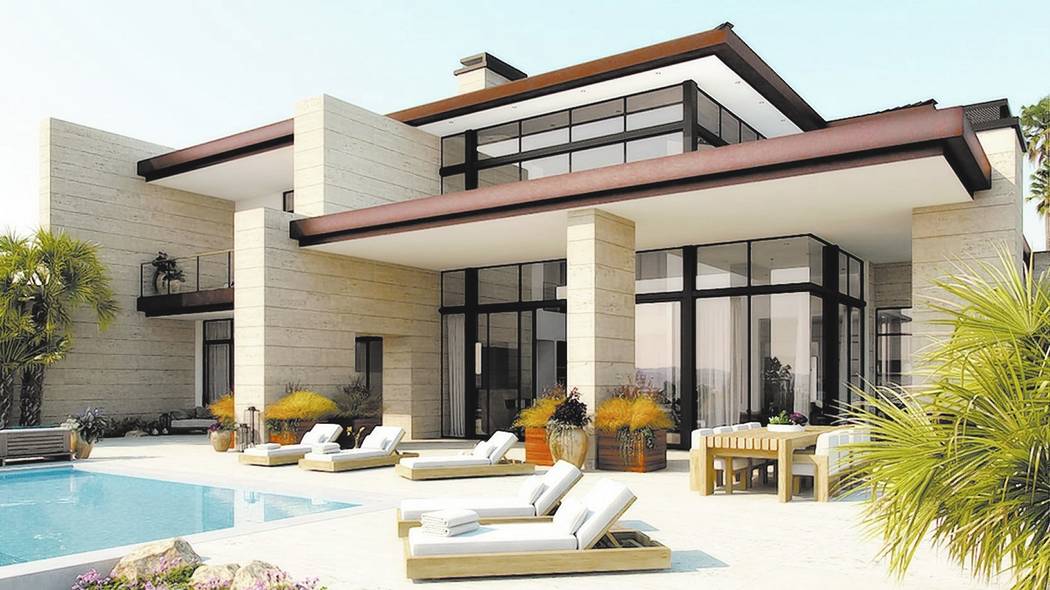 The luxury housing market in Las Vegas Valley in 2017 had its strongest year since the downturn a decade ago and shows no sign of slowing down.
Whether it is the new-home market or resale market, sales are strong for homes priced at $1 million and more. Even those homes priced at $750,000 have strong sales, according to statistics supplied by Applied Analysis and Home Builders Research.
In the existing single-family home market, Applied Analysis reported 376 sales priced at $1 million and above last year. That's 39.3 percent higher than the 270 sales in 2016. Sales were as low as 152 in 2012.
In the new single-family home market, there were 129 such closings in 2017, a 34.4 percent increase over the 96 in 2016, according to Applied Analysis. That market has come a long way from the three closings of $1 million and above in 2013.
In a further sign of the housing market's rebound, there were 28 new homes closings of $1 million and above in December, said Applied Analysis principal Brian Gordon. He credits an improving economy for all the gains.
"We have more people employed in Southern Nevada, and continuing population in-migration is generating demand in the housing market," Gordon said. "We have moved further away from the economic downturn, and people are in much more of a financial footing than they were and the equity markets have surged over the past year. Consumers are generating more wealth in their existing homes, given the rise in prices, and they're more confident in the economy and their personal financial condition."
Barring further volatility in the stock market, Gordon said, there's no reason the trend shouldn't continue. Las Vegas remains "relatively affordable," particularly compared to its neighbors in the West.
Home Builders Research, in tracking closings of luxury condos and homes, reported 470 existing home sales in 2017 of $1 million and above, a gain of 44 percent from 326 in 2016. There were such 875 closings of $750,000 and above, a gain of 55 percent from 566 in 2016.
In the new-home market, Home Builders Research reported 141 sales of $1 million or more, a gain of 45 percent from 97 in 2016. There were 374 sales of $750,000 and above, a gain of 37 percent from 274 in 2016.
There were 198 custom home permits issued in Clark County in 2017, a gain of nearly 22 percent over the 163 issued in 2016, according to Home Builders Research.
Kristen Routh-Silberman of Synergy Sotheby's International Realty is Realtor for the MacDonald Highlands luxury hillside community in Henderson. She said 2018 has been just as strong as 2017. There were 15 lot sales in MacDonald Highlands between Jan. 1 and March 20, and nine more lots are in escrow waiting to close.
"Me and my entire team hit the ground running in January, and we're seeing a constant flow of California people coming in, and it's primarily because of the tax reform bill," Routh-Silberman said.
The tax cut legislation signed by President Donald Trump in December limits the deductions residents can take for their property and state taxes. That means well-off Californians will take a big hit on their tax bills, and Routh-Silberman said she's getting a lot of referrals from San Diego and Santa Barbara.
"I'm thinking of switching my ads (in luxury magazines) in California to: 'After tax reform, after the fires and mudslides and (maybe) after the locusts come, move to Las Vegas,'" Routh-Silberman joked. "Las Vegas starts to make a lot of sense financially when you have a 13.5 percent tax versus zero. Then on top of that is the mortgage deduction, while the cost of living here is 50 percent of what it is in California."
Ken Lowman, broker/owner of Luxury Homes Las Vegas, said 2017 was a "fabulous year." He credits a strong national economy that allowed people to sell their homes in other locations to relocate to Southern Nevada, where they don't have a state income tax.
"Las Vegas seems to be hitting on all cylinders," Lowman said. "We have the major sports franchises now and the Raiders coming (in 2020). You have casino projects going on the Strip with Resorts World and the Drew. We have unemployment in the 4 percent range, and the wealthy are doing well. The stock market is up, and people are spending their money."
Californians make up the majority of the people he sees relocating here, but Lowman said he's also seeing people from Chicago and New York. The Ridges in Summerlin and MacDonald Highlands are the first choices for those buying existing homes, and the Mandarin Oriental is a top choice for high-rise condos, he said. Some are retiring here, some are moving businesses here, and others are buying a second or third home.
"Those are the more recently built homes that are modern and contemporary in style, and that seems to be the buyer's preference now," Lowman said.
Buyers from California are looking for high-end communities like MacDonald Highlands and The Ridges because "they're used to beautiful views," Routh-Silberman said.
Lowman said he's selling a lot of homes in the $2 million to $5 million range. It's typical in a housing recovery that the luxury market is the last to "peak in the good times," he said.
"It sort of filters up," Lowman said. "The low end gets good, and someone sells a $500,000 home and buys a $1 million home, and someone sells a $1 million home and buys a $3 million home. I think 2018 is setting up to be another great year for the luxury market. I think we will see another wave of Californians now that tax reform is passed."
Forrest Barbee, a corporate broker with Berkshire Hathaway HomeServices, California Properties and BHHS, Nevada Properties, said the luxury markets are strong not only in Las Vegas but in other Western markets as well. He said there's even strong interest in not only existing homes but people buying lots of $3 million to $5 million at The Summit Club in Summerlin, a new golf resort community in which the first homes will open in 2018.
"We are becoming rather quickly a more diverse town by embracing sports in a way that complements everything we are doing," Barbee said. "People seem to be taking their money out of the stock market and putting it into real estate."
New-home communities with $1 million closings in 2017
• Christopher Homes — Boulder Ridge (Summerlin)
• Christopher Homes — Vu (MacDonald Highlands)
• DR Horton — Eldora Estates
• DR Horton — Emerald Custom Homes
• DR Horton — Foothills Estates
• Lennar Homes — Aventine
• Lennar Homes — Olympia Ridge (Southern Highlands)
• Liberty Homes — Alpine View Estates
• Liberty Homes — Ford Bermuda
• Pardee Homes — Axis
• Pinnacle Homes — Skyline Point
• Pinnacle Homes — Skyline Trail
• Pinnacle Homes — Villaggio Estates
• Pulte Homes — Reverence Heights (Summerlin)
• Silvergate Homes — South Tenaya
• Toll Brothers — Altura (Summerlin)
• Toll Brothers — Granite Heights (Summerlin)
• Toll Brothers — Ironwood (Summerlin)
• Toll Brothers — Los Altos (Summerlin)
• Toll Brothers — Montecito (Summerlin)
• William Lyon Homes — Brookshire Estates
• William Lyon Homes — Lago Vista (Lake Las Vegas)
• William Lyon Homes — Silver Ridge (Summerlin)
• William Lyon Homes — Sterling Ridge (Summerlin)
• William Lyon Homes — Tuscan Cliffs (Southern Highlands)
• Trump International
• Veer Towers
Source: Home Builders Research