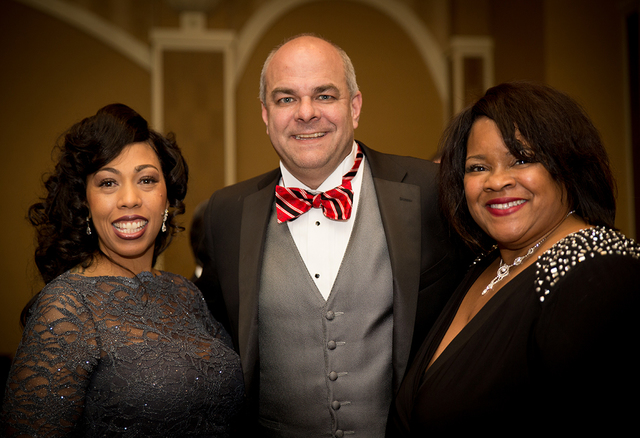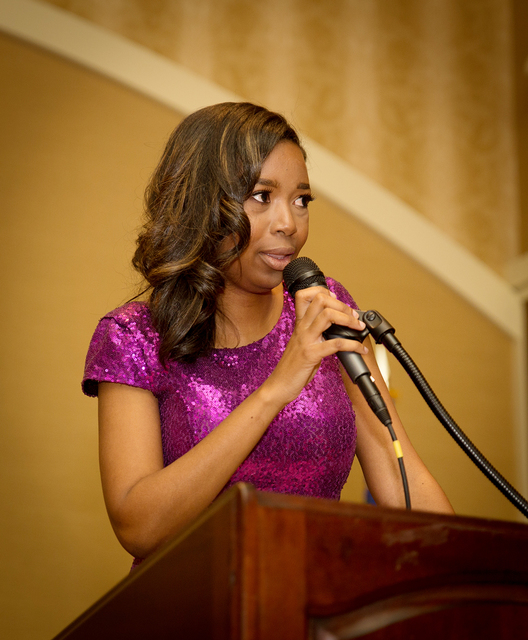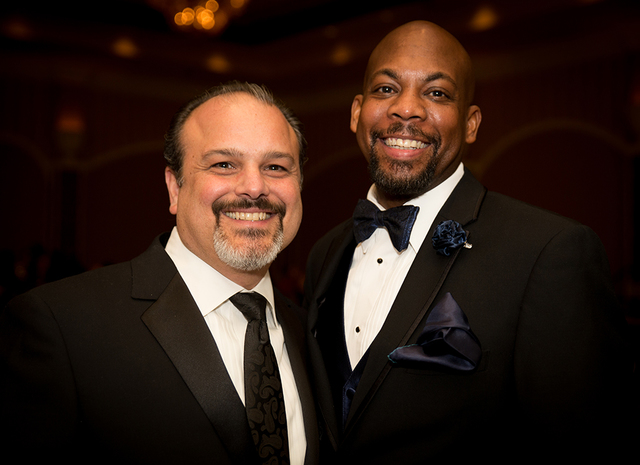 The Nevada Association of Real Estate Brokers (NAREB), the local chapter of the oldest minority trade association in the U.S., installed its 2017 board members and recognized several industry leaders at its installation and awards gala at The Orleans at the end of January.
NAREB's Jan. 28 event that drew more than 260 event-goers brought the installation of the association's 2017 president, Shanta Patton. The immediate past president was Brian Holifield.
Several officers were also installed: Ashley Bowman, vice president; Veronica Torres, executive vice president; Marie Harrod, secretary; Marcella Quezada, treasurer; and Shar'Day Rhodes, parliamentarian. Four board of directors members were installed as well: Kathy Freeman, Vanessa Burke, Zain Burke and Toni Rocco.
NAREB's choice for the top 15 African-American real estate professionals in Las Vegas were also recognized at the event: Lawanda Alston, Ticor Title; the Burke Team at Realty ONE Group; Sheva Branch, Engel &Volkers Las Vegas; Deven Chase, Synergy Sotheby's International Realty; and Daniel Chalk, Realty ONE Group.
Clark County Commissioner Lawrence Weekly emceed the awards portion that also recognized the 10 others: Leslie Coleman, Shorewood Real Estate; Greg Deville, Deville Realty Group; Lisa Foster, AmeriFirst Financial Inc.; Shawn Gibson, Gavish Real Estate; Ida Gibson, Noble Title; C. Jerome Johnson, Keller Williams; Mannia Makhathini, ERA; Cassandra Skidanoy, AmeriFirst Financial Inc.; Roosevelt Mompremier, SMG Realty; and Alician Taylor, Mortgage Solutions.
Several community leaders were recognized at the event. Darius Toston, Wells Fargo Mortgage, was recognized as member of the year. There were four other names recognized in this category: Uslia Koech, humanitarian of the year; Brian Holifield received the Legendary Award; William Peltaway, trailblazer of the year; and Allen Shelton, community leader of the year.
The National Association of Real Estate Brokers was originally formed in 1947. The Las Vegas chapter continues its mission of enhancing opportunities for its membership base and the minority community it serves.
"Democracy in housing is so incredibly important. It's not an African-American issue. It's not an Asian-American issue. It is not a Hispanic-American issue. It is a world issue, and home ownership is necessary," said Shanta Patton, 2017 president of NAREB.