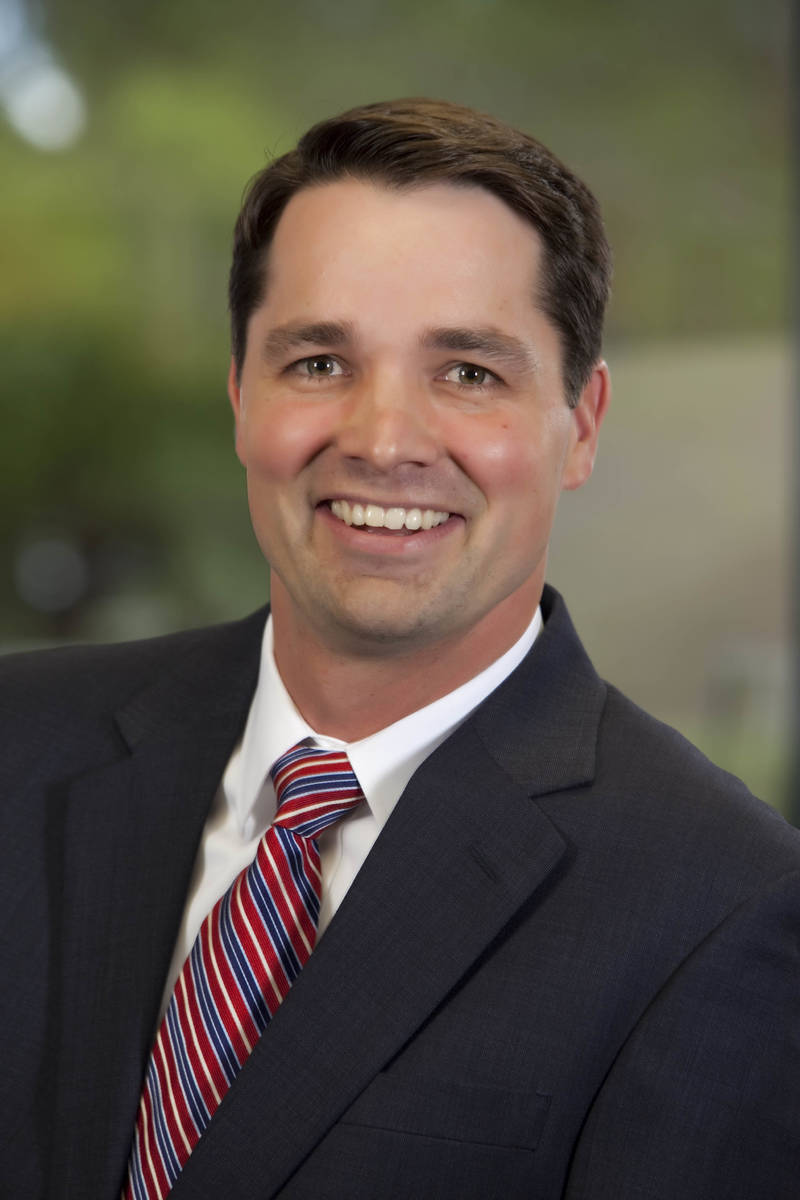 NAIOP Southern Nevada, an organization representing commercial real estate developers, owners and related professionals in office, industrial, retail and mixed-use real estate, has announced its newly elected officers and directors for 2021, led by 2021 President David Strickland.
Strickland, vice president of marketing and leasing for the Thomas & Mack Development Group, is responsible for the day-to-day leasing and marketing of the development group's portfolio, including McCarran Center, Las Vegas Digital Exchange Campus, Las Vegas Technology Center II and the Northern Beltway Industrial Center. He is also a longtime member of NAIOP Southern Nevada, serving as its president-elect last year and contributing his time and talents to numerous committees. He also was a graduate of the association's Developing Leaders Institute (DLI) inaugural class.
NAIOP Southern Nevada's 2021 board of directors includes:
• President — David Strickland, Thomas & Mack Development Group
• President-elect — Hayim Mizrachi, MDL Group
• Treasurer — Reed Gottesman, Harsch Investment Properties LLC
• Secretary — Rod Martin, Majestic Realty Co.
• Immediate Past President — Julie Cleaver, The Howard Hughes Corp.
NAIOP's directors for 2021 include:
• Cassie Catania-Hsu, CBRE
• Shawn Danoski, DC Building Group
• Jay Heller, Heller Cos.
• Matt Hoyt, CommCap Advisors
• Jeff LaPour, LaPour
• Jennifer Levine, RealComm Advisors
• Michael Newman, Newman Development Advisors
• John Restrepo, RCG Economics
• Brad Schnepf, Marnell Properties
• Mike Shohet, Compass Development
• Katrina Bruce, Chapter Executive
This year's NAIOP officers and directors, each with a wealth of knowledge and experience in the commercial real estate industry and other related fields, will lead the organization through 2021 after figuring out how to excel and provide for member needs during the unprecedented year of 2020.
About NAIOP Southern Nevada
NAIOP Southern Nevada is a chapter of NAIOP, the Commercial Real Estate Development Association, and it comprises nearly 600 members serving the Southern Nevada market. NAIOP is the leading organization for developers, owners and related professionals in office, industrial, retail and mixed-use real estate, with 20,000 members in North America. NAIOP advances responsible commercial real estate development and advocates for effective public policy. For more information, visit www.naiopnv.org. For more information on NAIOP corporate, visit naiop.org.