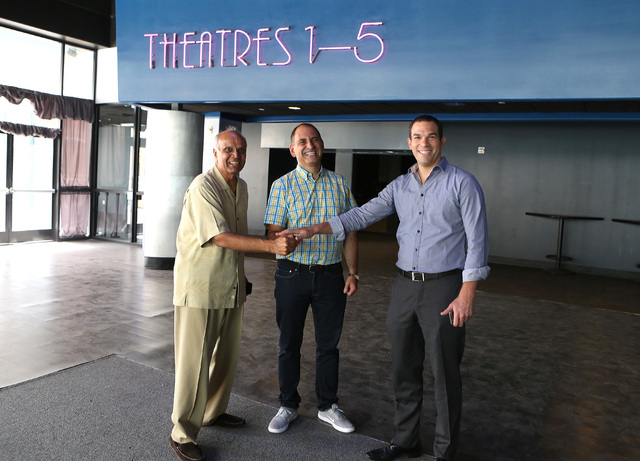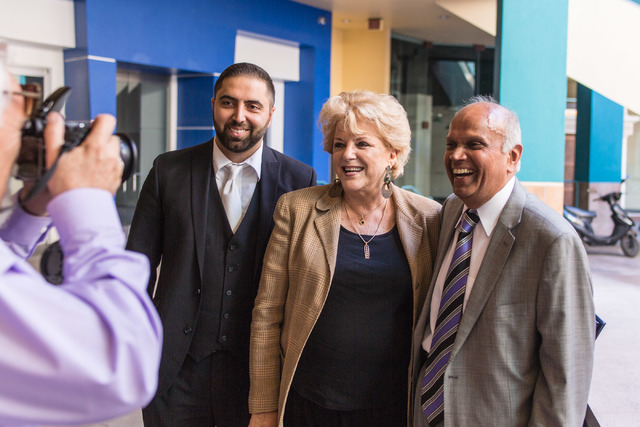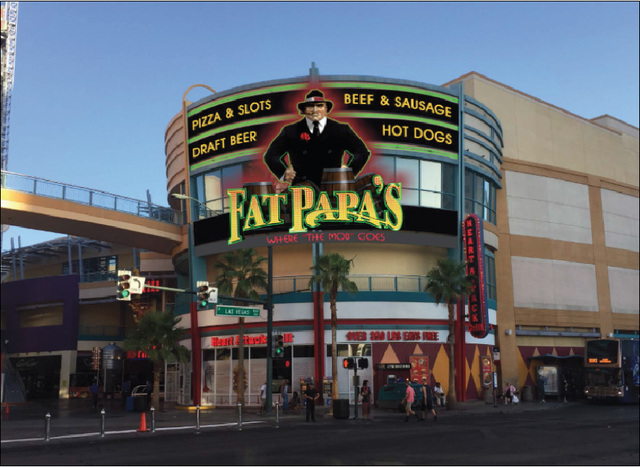 Long-time real estate developer Rohit Joshi is on the verge of a new era at his Neonopolis retail center in downtown Las Vegas. The property is shaping up to be a hot spot for gamers and millennials — raising the profile of the once struggling center.
Toronto-based Millennial Esports Corp., a company that works in an industry reflective of its name, is building an e-sports arena on the third floor of the Neonopolis in a space that once housed part of an 18-screen movie theater and a nightclub.
Upon completion in the first quarter of 2017, the space will hold up to 500 event-goers to view individuals or teams compete for cash prizes in e-sports competitions — where contestants play video game competitively.
The space has already has already proven to be a vital asset for Neonopolis and Millennial Esports. The company hosted a sneak peak event in November: a championship event for the popular sci-fi shooting game Halo.
"Hundreds and hundreds of kids started to come continuously for three days," Joshi said.
This could be just the beginning for the three-story, 240,000-square-foot center that is about 41 percent leased and has seen its share of ups and downs.
A false start for Neonopolis
Joshi first purchased the property in 2006 for about one-fourth of the $100 million price tag it took to build the structure. The center was built as part of a partnership with city of Las Vegas Redevelopment Agency and Prudential Real Estate in 2002 — five years after plans on the three-story, 240,000-square-foot structure were presented to the city.
Even before the Neonopolis came to light, it was embattled with the city's use of eminent domain to purchase two properties for the parking garage and three-story retail center. The retail center also was planned for completion in 2000, but the ribbon cutting was delayed by two years.
Joshi, who keeps his Joshi and Associates development company on the second floor of the Neonopolis, has experienced some ripples with the property since taking it over.
Neonopolis was gaining steam in 2008 with tenants such as the Southern Nevada Museum of Fine Art and Telemundo Las Vegas moving in, along with some others.
But a dispute with the building's air conditioning provider, which resulted in the center's A/C getting cut off, caused many of the tenants to pull out.
Telemundo Las Vegas, which had its own air conditioners, stuck it out, as did the museum.
Reinvention
A higher occupancy rate at the Neonopolis, along with a new image, began to take shape after some fresh tenants started to move in.
Joshi said the first one to move in was Denny's.
But it wasn't an ordinary Denny's: This location has its own wedding chapel and a full bar. Not long after that, Joshi brought in Heart Attack Grill and another eatery option, including Cous Cous Mediterranean Café. Other concepts that have come to the Neonopolis have included Banger Brewing.
On the future roster is Fat Papa's, an Italian restaurant inspired by Chicago's gangster era in the 1920s and 1930s. The concept will bring an restaurant with classic Chicago cuisine, including the Chicago-style hot dog, pan and stuffed pizza and pastas.
"It will all be really Chicago comfort food," said Frank Ruffalo, the owner of the Fat Papa's. "It's something that they don't really have in Las Vegas."
Also part of the design of Fat Papa's is an old Cadillac that will be converted into an elevator to carry diners to the second-floor balcony.
The Neonopolis is not being filled as many traditional malls are around the valley with menswear or children's clothing stores, Joshi used as examples. Most of those items can be found at outlet centers or traditional malls, which is not the target market in downtown Las Vegas.
"What happened is we wanted to stick to the three pillars of our leasing, which is beverage, food and entertainment," Joshi said.
The Neonopolis is not deprived of individuals and families seeking entertainment. About 40 percent of the more than 40 million visitors that come to Las Vegas will find their way to downtown Las Vegas, Joshi said.
What's next?
Adding onto the concept of entertainment at the Neonopolis is the entrance of Millennial Esports — the group building an e-sports arena at the retail center.
As part of the design, there is going to be two distinct spaces across 15,000 square feet on the third floor of the Neonopolis.
"… The Arena will house our main stage, stadium seating, state of the art audio and visual equipment and will be the first dedicated e-sports arena in the State of Nevada," said Alex Igelman, CEO of Millennial Esports.
The other space will contain a "multipurpose space that can be used on its own or in conjunction with the arena and has a large bar where we intend to serve light food and beverages," Igelman said.
Igelman sees a future in Las Vegas for e-sports.
"Millennial Esports Corp. is committed and extremely excited to bring e-sports to Las Vegas and the downtown district in particular," he said. "Our goal is for the facility to become the focal point for e-sports, gamers and gaming in Nevada and are working to build something that reflects that goal."
The new arena could also mean more traffic for the Neonopolis and some new tenants.
Joshi said there are other entertainment venues on the way that will complement the incoming tenant, but he couldn't yet announce anything at this point.
By the end of the first quarter of 2017, Joshi said occupancy will go up by 20 percent to 25 percent from the current 41 percent rate.