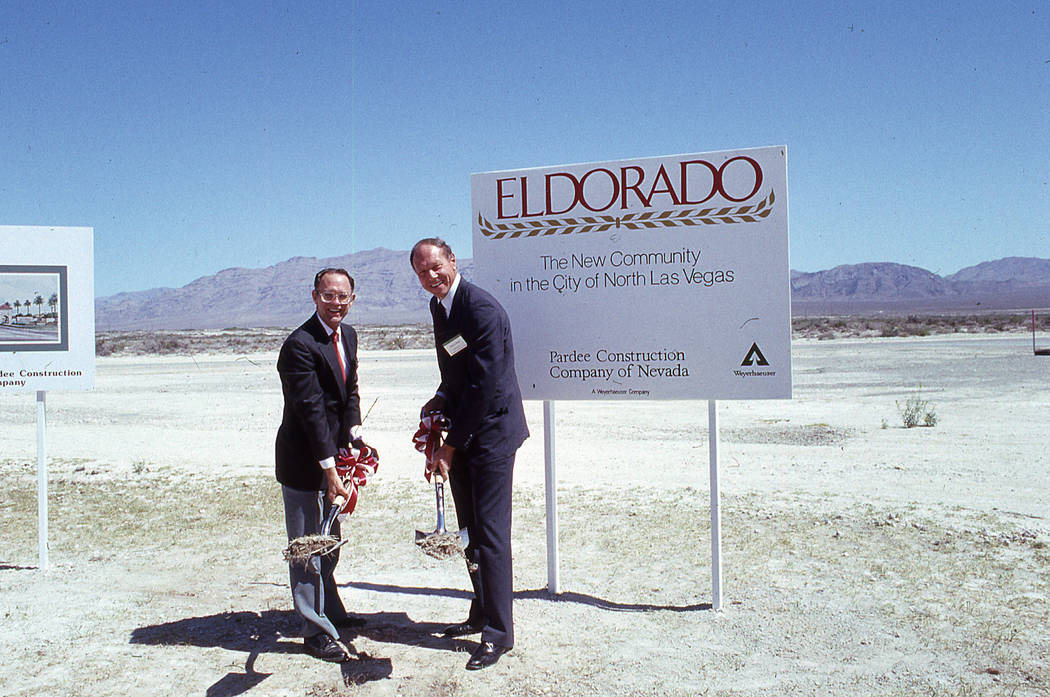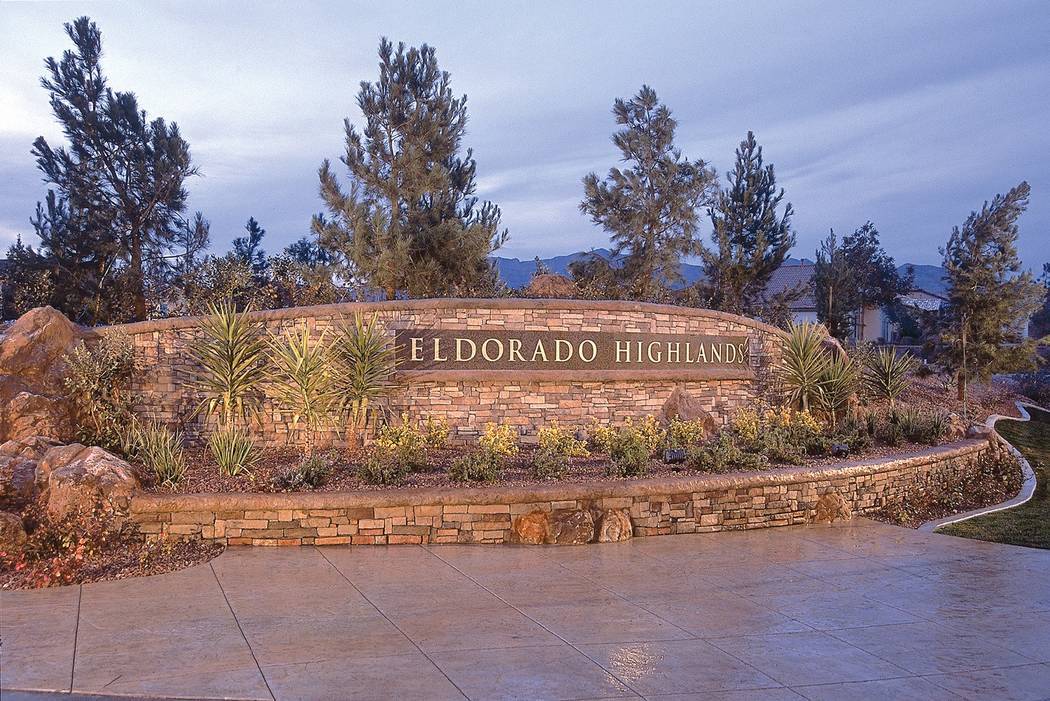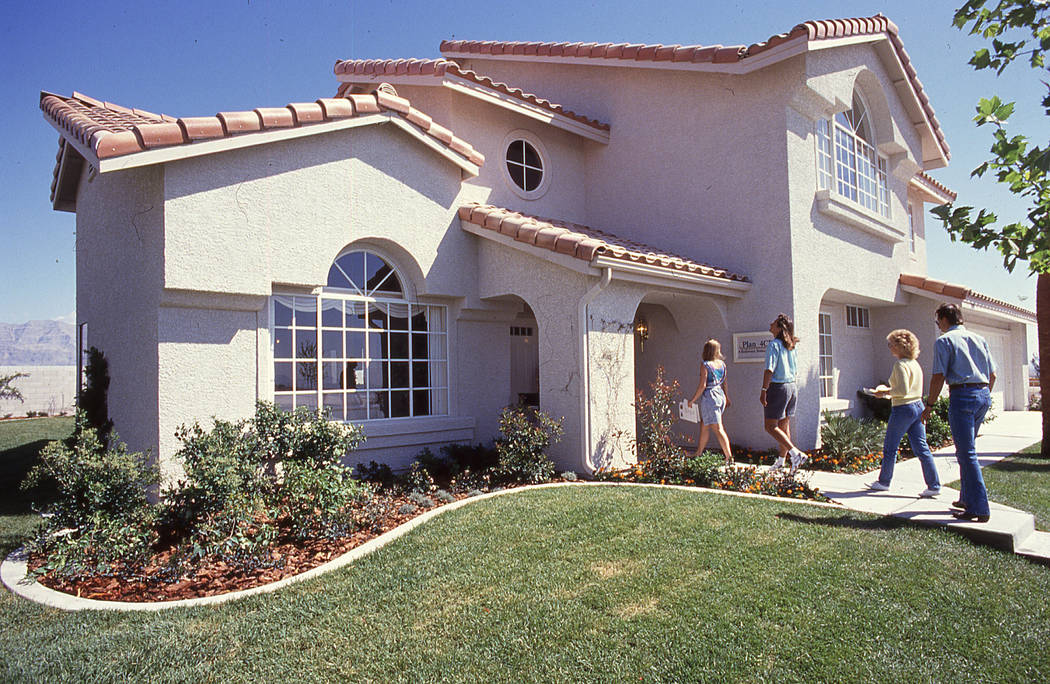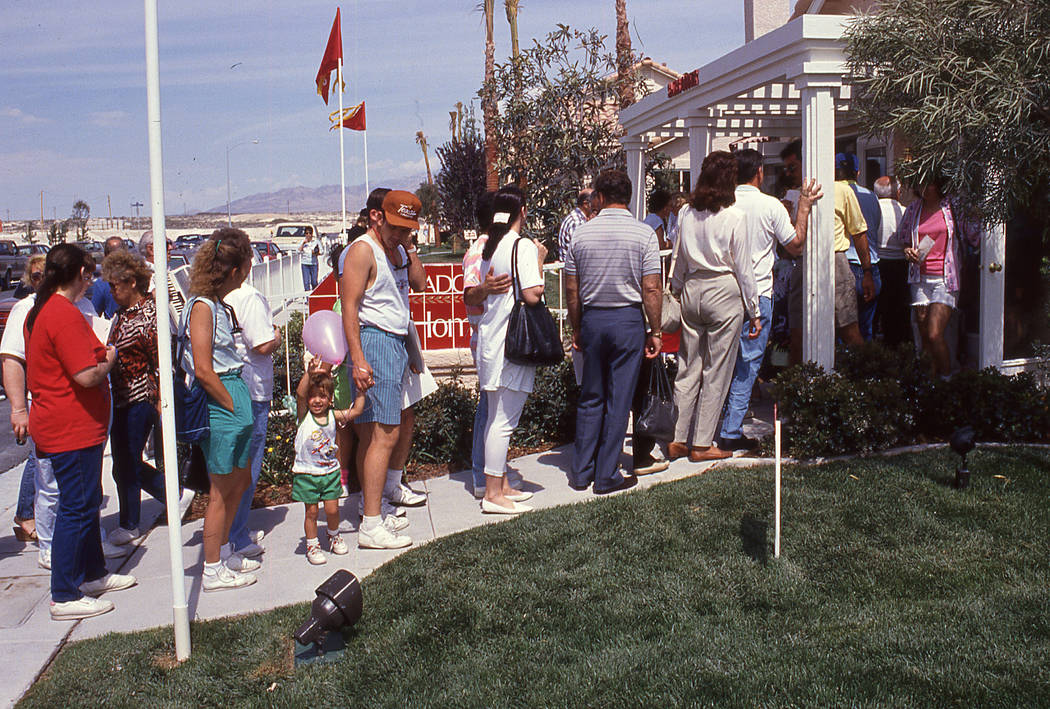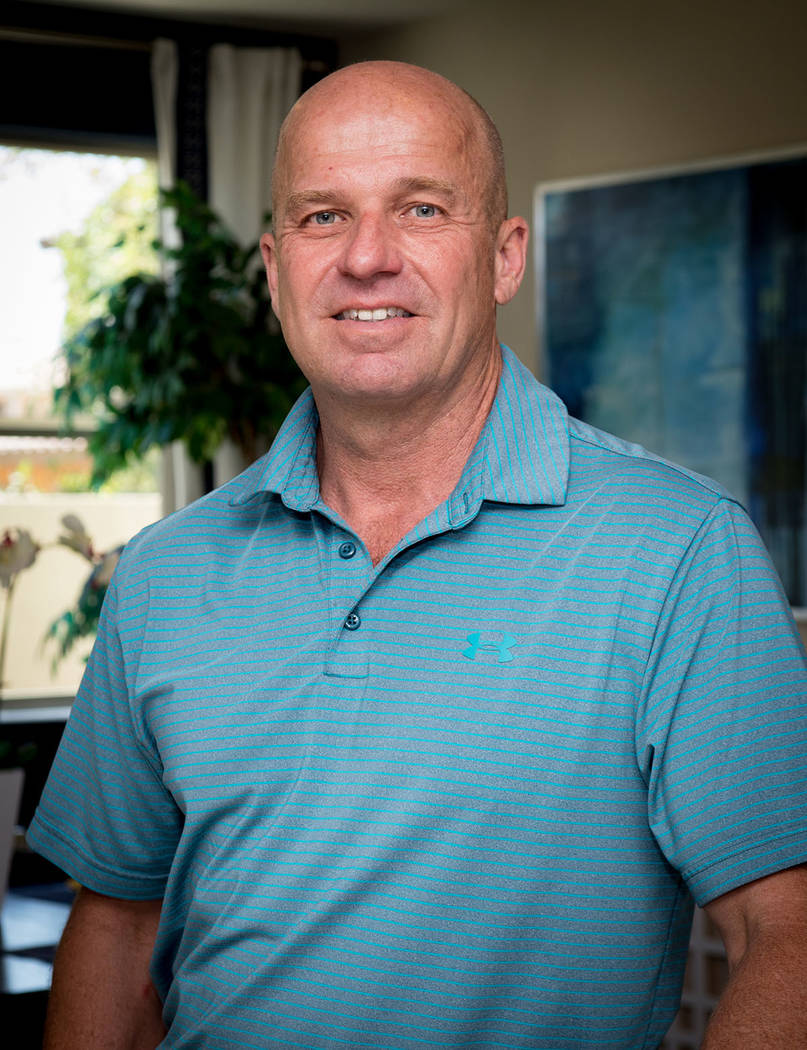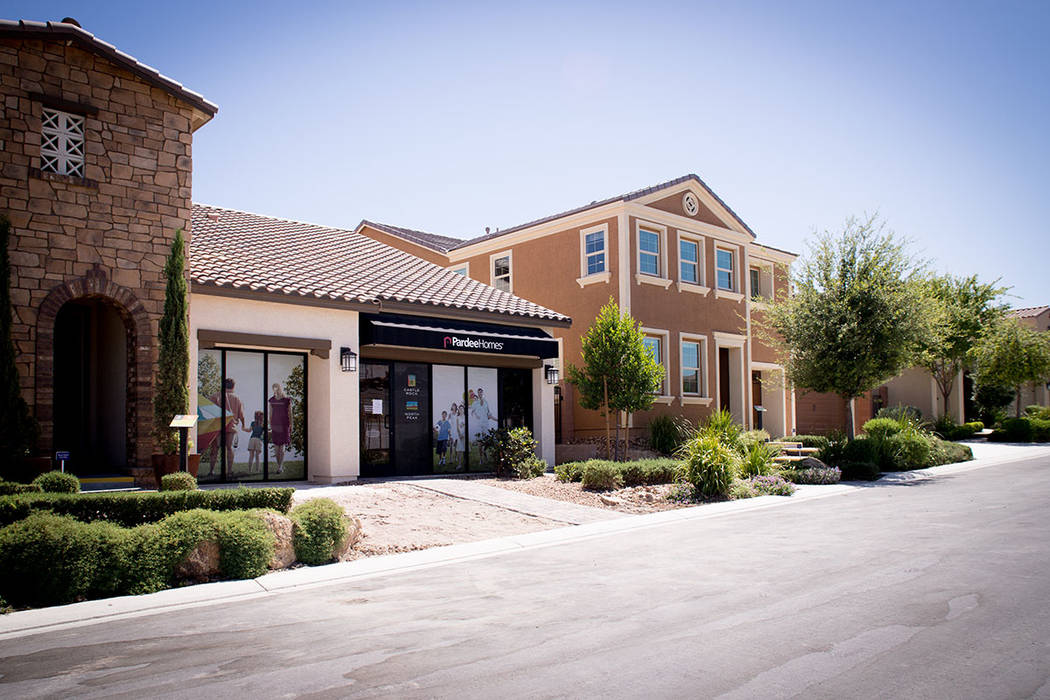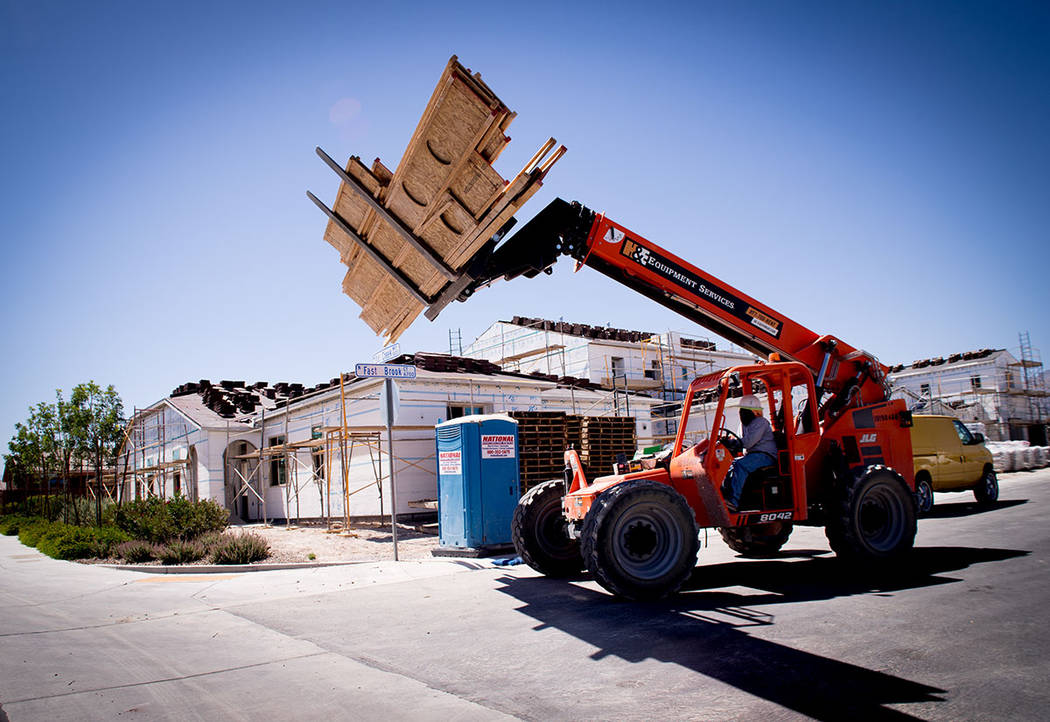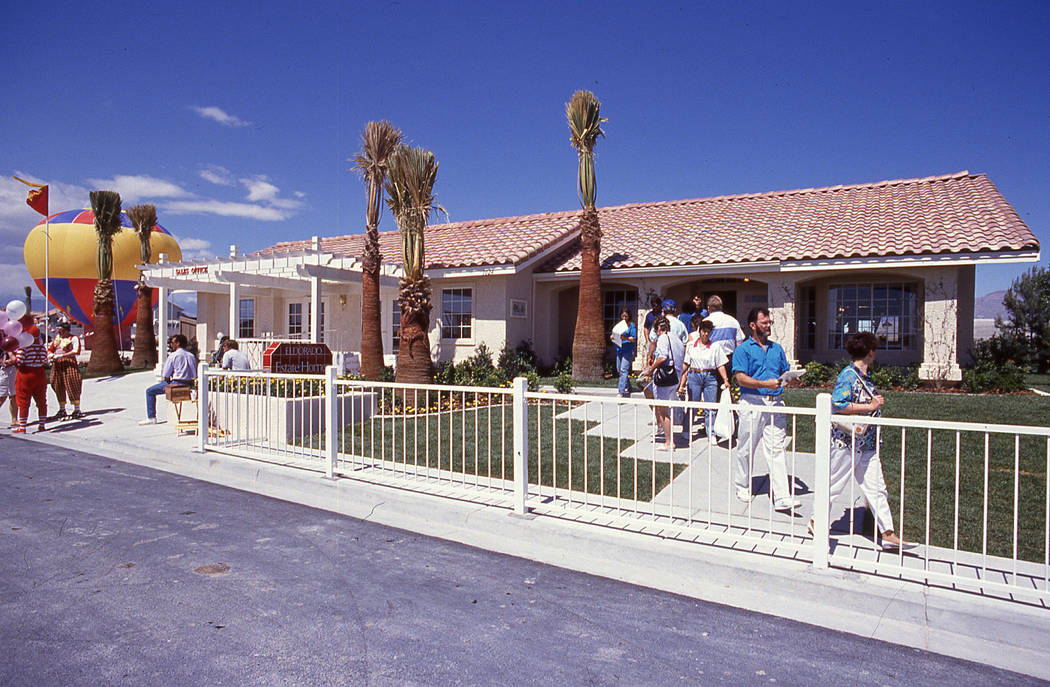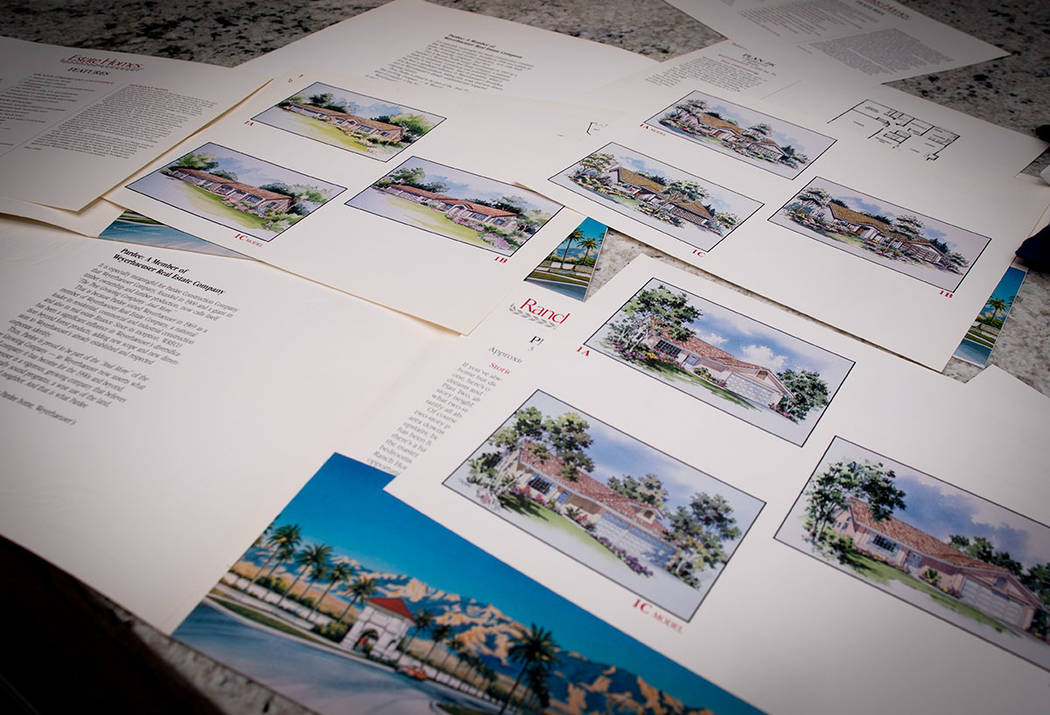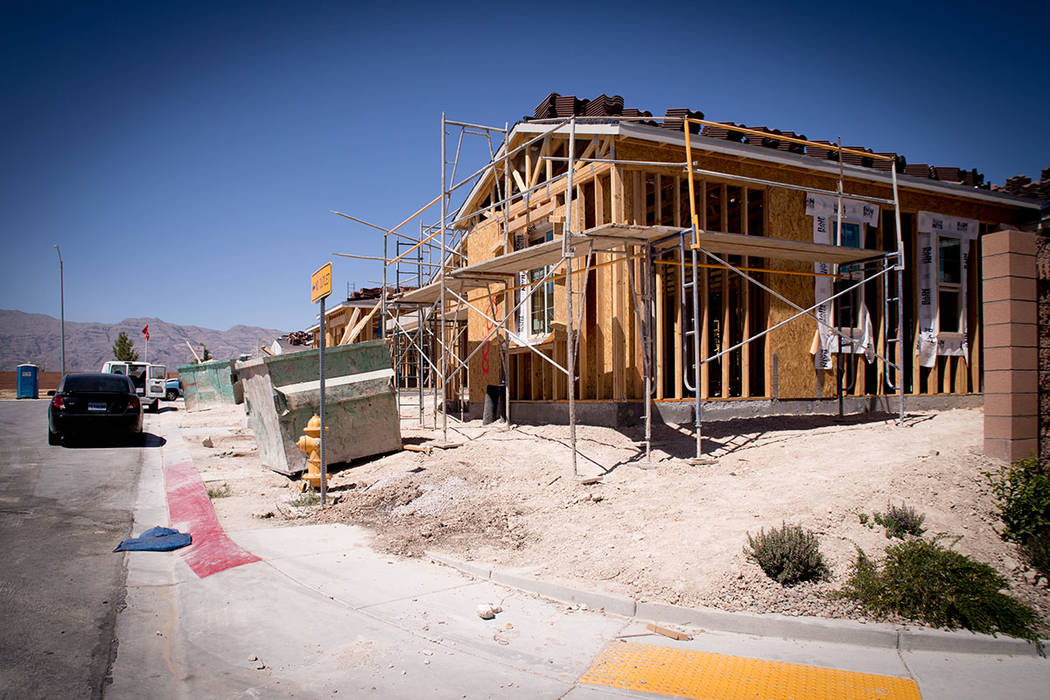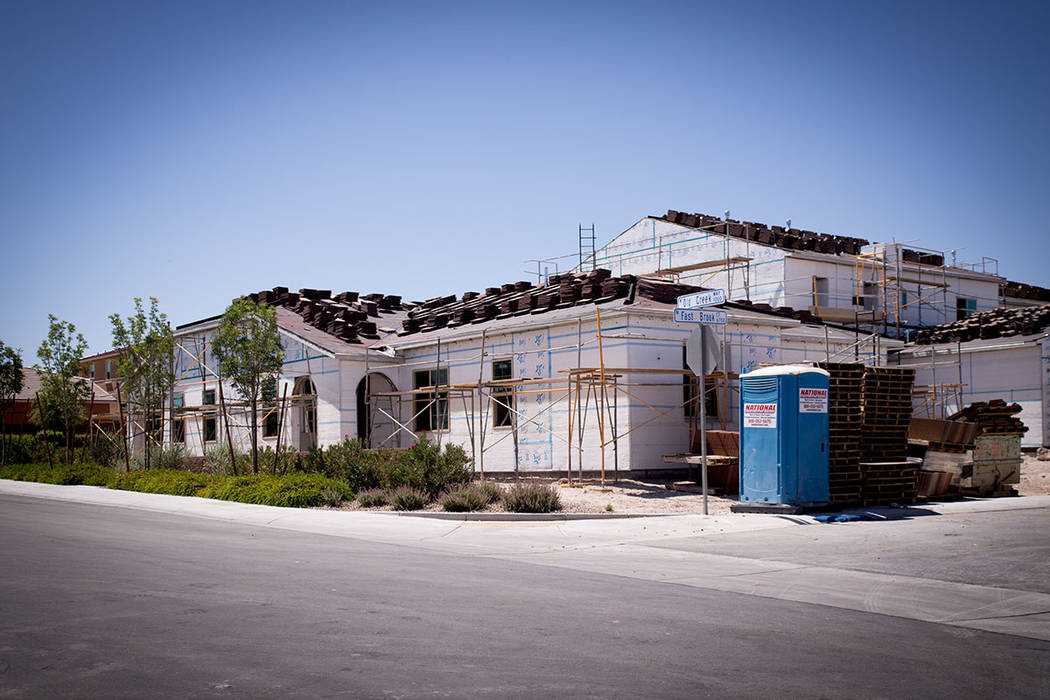 Eldorado, Pardee Homes' master-planned community that helped shape the history of North Las Vegas, is about to close out its last neighborhoods after 28 years.
Klif Andrews, Pardee's division president for Las Vegas, said that as of August, the homebuilder has two homes left for the sale and 88 under construction that should be completed by the end of the year.
Since the community was launched in 1989-1990 on land sold by the Bureau of Land Management, Pardee has built just under 5,000 single-family homes on the 1,080-acre site.
Dennis Smith, founder of Home Builders Research, which tracks the Southern Nevada housing market, said the move was considered risky then because of the stigma of North Las Vegas, which hadn't seen much appreciation of property values and newer development like other parts of the valley. Builders weren't willing to go out to there for many years, he said.
In the case of Eldorado, it was far away from the central core of North Las Vegas, Smith said. He recalled the grand opening with a large tent "in the middle of nowhere" because there was no 215 Beltway.
"I think Eldorado has a place in the history of the metropolitan area because it did open up North Las Vegas for the first round of development, which probably correlates today to what's being done to open up North Las Vegas to the next round of development to take advantage of the north 215," Smith said.
Eldorado was a natural progression of development in North Las Vegas because sooner or later someone was going to build out there, Smith said.
Eldorado became like a suburb of the old North Las Vegas and allowed a new style of housing in the city at a time when Las Vegas was taking off with fewer than a million people, Smith said.
"It opened up North Las Vegas to the public builders, and they took advantage of it," Smith said.
"They built around Eldorado like they did in Summerlin and took advantage of that planned community and put up affordable subdivisions. Affordable housing is what made North Las Vegas, and Eldorado has been considered one of the nicer parts of North Las Vegas for years."
The lowest prices in Eldorado in the beginning was in the $90,000 range, and prices have steadily increased. Smith said prices in the early years could be $30,000 to $40,000 on average cheaper than other subdivisions in the valley and compared with Summerlin could be $100,000 cheaper.
Andrews said the concept behind Eldorado was that Pardee could do great family homes in a master plan for the first time in North Las Vegas. Pardee and other builders were constructing homes elsewhere in the valley at the time but not in North Las Vegas, he said.
"We said we think we can make this work in North Las Vegas," Andrews said. "A lot of people thought there was nothing like that in North Las Vegas and how this was quite a ways out. It was a pretty bold move to do it, but it worked right out of the gate."
Andrews said Pardee executives recognized that Nellis Air Force Base needed housing for its personnel, and Eldorado was the closest master plan to Nellis at the time, which helped drive sales. And Pardee could build more affordable homes than any other place in the valley at the time, Andrews said.
Former Mayor Mike Montandon said the late Mayor Jim Seastrand helped lead the efforts for Pardee to acquire land from the BLM through the city.
"It was truly remarkable at the time and a game-changer because not only was Pardee ready to develop, but they had to put in infrastructure in the middle of nowhere to do that," Montandon said.
"They brought MLK (Martin Luther King Boulevard) north and renamed it Camino El Norte and Camino El Dorado and built water and sewer lines and a fire station and built a remarkable community."
Andrews said it worked because of a good partnership with the city of North Las Vegas. It took two years to put in the infrastructure so Pardee could start selling homes, Andrews said.
Pardee started selling homes with a range in size between 1,300 square feet and more than 4,000 square feet, Andrews said. The prices ranged from the $90,000s to about $160,000, and the development primarily attracted families.
"It went very well," Andrews said. "Nobody knew who would show up at the grand opening because it was such a new thing and so far to the north and different from everything else. But right out of the gate we were very successful. We were part of the whole growth explosion in the northern part of Las Vegas in the 1990s, and it's been successful ever since. Eldorado went very well even during the Great Recession. We have always been pleased with sales out there."
The initial home construction was stucco with red barrel tile roofs and Spanish and Mediterranean themes that were considered new at the time. Builders were getting away from using wood and copying styles used in California, he said.
At its closure, the prices of Eldorado have ranged from $260,000 to more than $500,000, Andrews said. The styles have evolved over the years and have a more refined look and feel more modern with a greater variety.
"It's evolved a lot since 1989," Andrews said. "These are more stylish. There are brick and stone exteriors and a wide variety of finishes and colors. We have flat roofs and barrel tile roofs of different colors and shapes."
Though Pardee is closing out its work at Eldorado, it's just starting at Tule Springs, which is to the north and adjacent to where the builder is wrapping up construction.
Pardee has 59 homes under construction at Tule Springs, where it will build more than 400 on more than 100 acres and is looking to acquire more land, Andrews said. KB Home is also building in Tule Springs.
Eldorado paved the way for master plans, such as Aliante and Tule Springs, and Andrews said he is proud of the legacy that has been built.
"It made North Las Vegas a bedroom community, a real suburb and now just a working destination," Andrews said. "It has everything you expect to see in a great suburb. It has churches, parks, schools, retail and great neighborhoods. We are very proud we kick-started North Las Vegas and are happy to be part of its future as well."
North Las Vegas Mayor John Lee, a former Eldorado resident, said that with the development of Eldorado, Pardee set the standard for what they want North Las Vegas to look like in the future. It allowed for a more quality lifestyle for people who wanted to live there.
"It took us from the old North Las Vegas to the new future," Lee said.