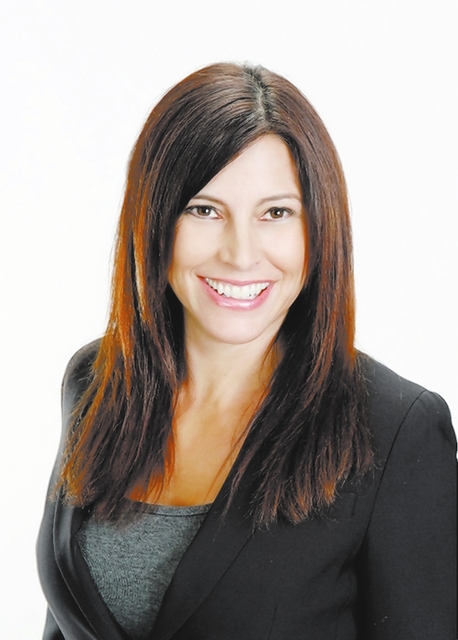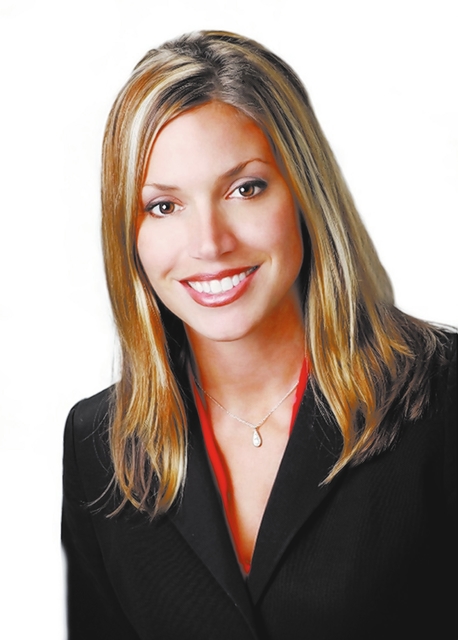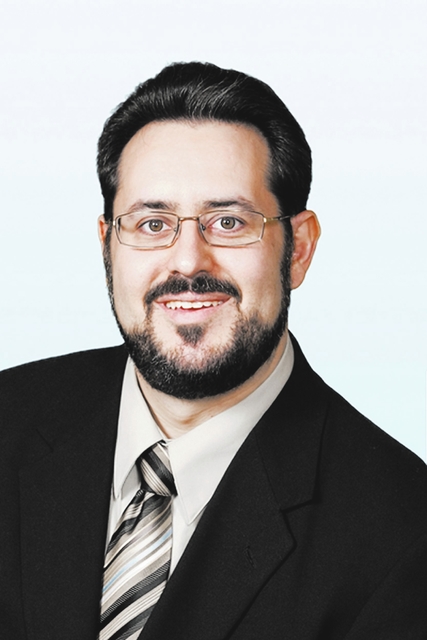 Salt Lake, Utah-Based Real Estate Developer Expands to Las Vegas
Gardner Company sets sights to "build community" in Southern Nevada
LAS VEGAS—Gardner Company, a full service real estate company specializing in the development of office, retail, industrial and medical buildings, is proud to announce the company's expansion to Southern Nevada. Longtime resident and former Landwell Company CEO, Dan Stewart, will serve as vice president of development for the Southern Nevada Gardner Company office.
The Gardner Company founder, CEO Kem C. Gardner, has been a prominent fixture in the Salt Lake, Utah and Boise, Idaho business communities for over 42 years. With one of the largest real estate portfolios in the region, Gardner Company's philosophy is "building community" by partnering with people and companies with the highest standards—ultimately benefitting clients, residents and the environment.
"We are very excited to represent such a well-respected company here in the place I call home," said Stewart. "Gardner has an incredible reputation and portfolio in Utah and Idaho, and I have no doubt that we will accomplish great things in and for our Southern Nevada community."
Kem C. Gardner has an impressive résumé of commercial development, constructing iconic campuses including the Huntsman Cancer Institute, the Gateway and the Adobe headquarters in Utah. With more than 24 million square feet of constructed space, his companies' reach within the market is impressive. One of the objectives of Gardner Company is to design and construct buildings that minimize the impact on the environment, improve the surroundings and enhance the workplace experience for our tenants. Gardner is dedicated to construction buildings that are LEED certified, implement state of the art technology in energy efficiency, and are cost effective. The company always prioritizes using the latest technology in construction and materials in order to reduce carbon footprint as well as be more environmentally friendly and aesthetically pleasing.
In addition to Gardner's professional commitments, the company is also dedicated to civic services within the communities in which it operates. Community involvement is a trademark of Gardner Company, providing opportunities for its employees to give and to serve in the community is a top priority. The company's philosophy is to respond to the needs in the community and to look for ways to serve so that all employees can make positive contributions that impact all residents.
Northcap Expands with New Multifamily
Unit Real Estate Division
Devin Lee, CCIM, Antone Brazill, CCIM, and Robin Willett lead new department with team of successful agents
LAS VEGAS – Las Vegas' premier real estate operator Northcap joins forces with veterans Devin Lee, CCIM, Antone Brazill, CCIM, and Robin Willett alongside Jerad Roberts and Jason Dittenber to form the city's largest and most seasoned team of multifamily specialists. The group, which has more than two billion dollars of transactions between them, specifically sought out to merge with owner John Tippins and his thriving brokerage. "As a dedicated investment sales team, we wanted a brokerage that encompassed a trusted global service platform with local market expertise," says Lee. "Northcap Commercial has set the bar very high in the Las Vegas real estate arena."
The joining of the six-man powerhouse brings mastery in all facets of the market including investment brokerage, site selection, land development, asset management, financing, property management, leasing and a robust presence in Downtown Las Vegas. The team prides themselves in their willingness to take any listing from Class C to their prized history with Class A properties. Since the group is not bound to a larger corporate entity, they are able to conduct outreach with both various brokers and buyers and are able to bring a local's perspective to an industry that is being overwhelmed with out-of-market competitors.
"Having the largest multifamily team in Las Vegas and maybe now the west coast allows us to provide the best service for our buyers and sellers," says John Tippins. "We are already applying best practices, common sense, ownership and management experience as well as government relations to each transaction. At the end of the day we will work with every client or broker that comes to us to make the best deal."
Last year, Lee's team was honored as the CoStar Power Broker for 2015. He and Brazill are both also Certified Commercial Investment Member designees, an exclusive distinction for those with advanced coursework in financial and market analysis and are recognized as experts in commercial investment. In the two months since uniting, the team has already opened and closed one transaction, put 4 properties into escrow and brought on 10 listings.
"Finding a company that complemented our spirit, enthusiasm and innovative mindset was crucial for the future development of our team's career vision," says Willett. "Our goal is to help build the investment services division at Northcap Commercial to a new level in the multifamily and land market."
Members of the Greater Las Vegas Association of Realtors recently voted local Realtors David J. Tina president and Christopher Bishop president-elect for 2017.
Other GLVAR officers will be: Janet Carpenter, vice president; Thomas Blanchard, treasurer; Scott Beaudry, immediate past president; and Shawn Cunningham, Amber DeLillo, Tim Kelly Kiernan, Chantel Tilley and Julie Youngblood, directors.
The association provides education, training and political representation for nearly 13,000 local members.
Two new SIOR designees announced
Amy Ogden and Danielle Steffen, directors of industrial and investments at Cushman & Wakefield Commerce, were awarded a Society of Industrial and Office Realtors designation in September.
The SIOR designation is earned with the completion of at least five years of experience in a specialized field of industrial real estate. SIORs must also meet stringent education requirements and demonstrate professional ability, competency, ethical conduct and personal integrity, according to a written statement by Cushman & Wakefield.
Rehabilitation hospital breaks ground at Centennial Hills Center
Post Acute Medical (PAM) broke ground on a rehabilitation hospital in the Centennial Hills Center, a 24.36-acre commercial mixed-use development offering medical and professional offices for sale or lease.
The build-to-suit facility is the first in Nevada for PAM, which is based in Enola, Pennsylvania, and builds specialty and rehabilitation hospitals nationwide.
The company has 31 hospitals in the United States.
Upon completion, PAM Rehabilitation Hospital of Centennial Hills will provide comprehensive care for rehabilitation patients with medically complex conditions. Specialty physicians and nurses deliver individualized treatment, including physical therapy, occupational therapy and speech therapy.
The 190-bed Centennial Hills Center is at 6100 North Durango Drive and accessible from U.S. Highway 95 and the 215 Beltway in the northwest region of the Las Vegas Valley. Centennial Hills Center is home to numerous medical groups including Humana, Healthcare Partners of Nevada, Retina Consultants of Nevada, Canyon Oral & Facial Surgery, & Advanced EyeCare.
Sina Cos. LLC & IREPLV, LLC, are the developers of Centennial Hills Center.
Colliers International's John Matt Stater named Researcher of the Year
John Matt Stater, research and GIS manager for Colliers International — Las Vegas, was named Colliers International's North America Researcher of the Year, recognizing a statistician who makes extraordinary professional contributions in their area of expertise. The honoree is selected for enterprise, developing quality work and best practices, going above and beyond in demonstrating service excellence, offering strong brand leadership, supporting Colliers' culture of collaboration and demonstrating Colliers' core values. Stater excelled above researchers nominated from every Colliers office in the United States, Canada and Mexico.