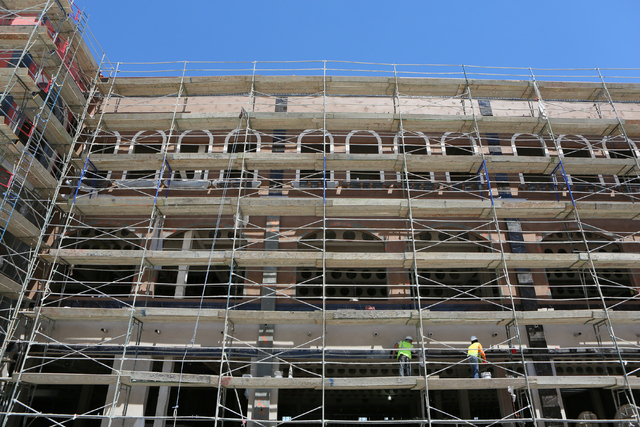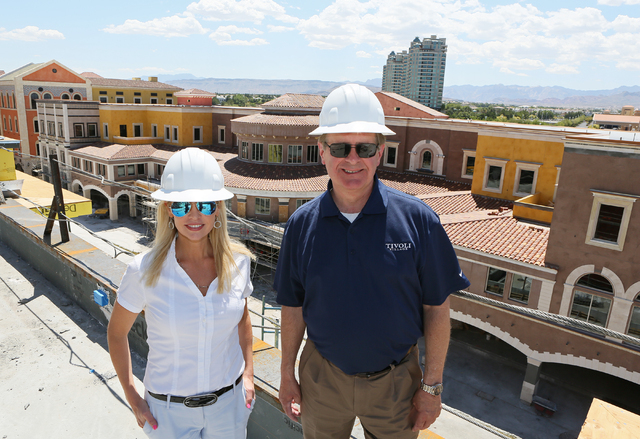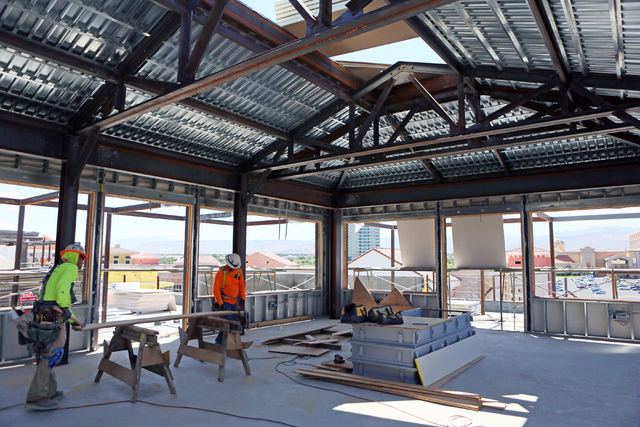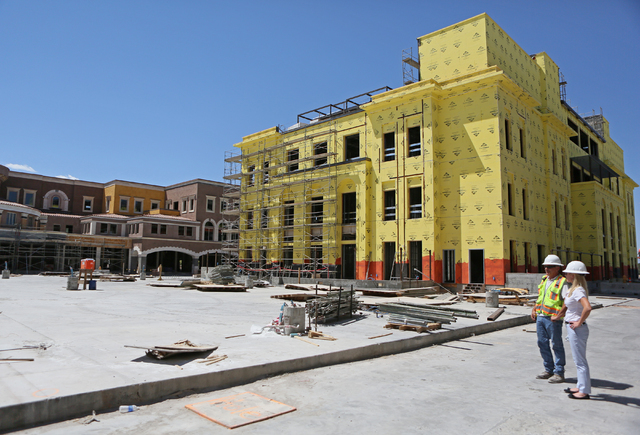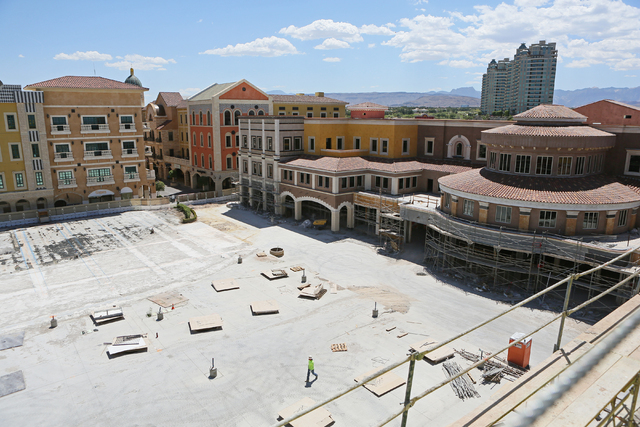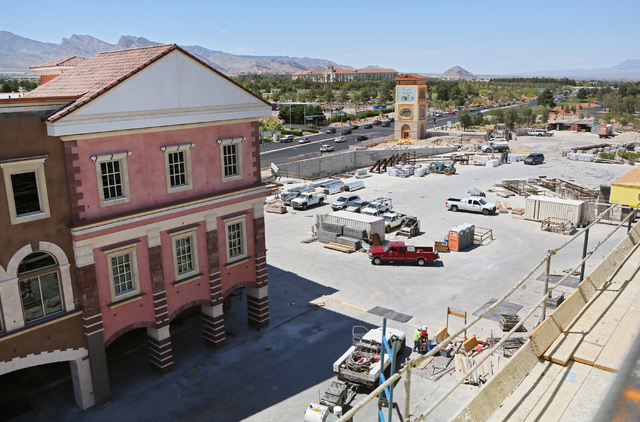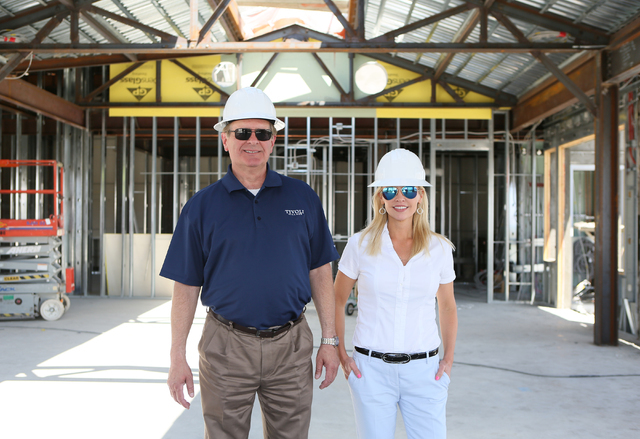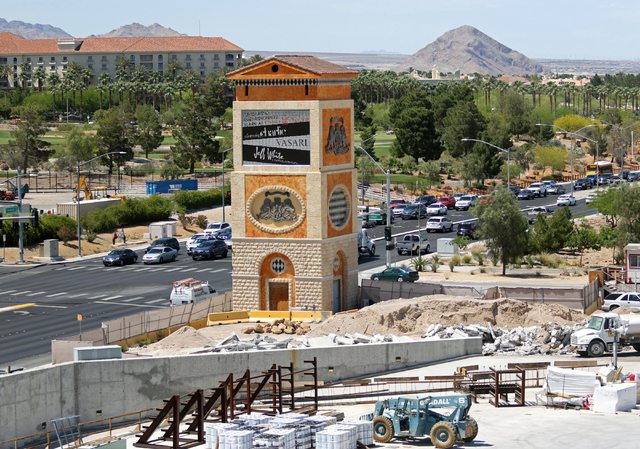 Tivoli Village's second phase is moving toward completion in October and the development welcomed a new general manager and a new director of brand management.
"We have four new multi-story buildings that are being developed as part of phase two of the project," Tivoli Village General Manager Curt Fickeisen said. "Tivoli Village is a dynamic project and our aim is to create an environment to come hang out, relax and enjoy the number of events we will hold across the village. We want to be the living room of the community, whether people come to shop at one of our stores or if they come to just sit under a tree and enjoy some fresh air."
Tivoli Village enters phase two with an altered ownership structure. IDB Group, a partner with the original ownership group, is now the retail development's sole owner. Tivoli Village already has a mix of retail, restaurants, office space, beauty and fitness tenants along with Las Vegas-based companies.
Tenants include California retailer Pacific Sun and financial giant Merrill Lynch and local businesses Vegas T-Print and Summerlin Dental.
"Over the next six months, my focus is on creating a short-term promotional campaign for the opening of phase two and a long-term plan to rebrand and then to reinforce the brand in the market," said Heather FitzGerald, brand management director for Tivoli Village, who joined the project in May.
Fickeisen and FitzGerald worked together at Henderson's Galleria at Sunset mall; Fickeisen strongly recommended FitzGerald to join the project after he came to Tivoli Village.
FitzGerald helped Galleria at Sunset land four honors from the International Council of Shopping Centers, he said. In her previous position, she supervised more than 100 community events held on the property annually, and Tivoli Village is looking to duplicate that level of activity.
"I was very instrumental in (FitzGerald's) arrival," Fickeisen said. "We work with a very experienced team with IDB Group USA so our common background will allow us to mesh with their resources to make Tivoli Village relevant and a success in the Las Vegas market."
Phase two will add more than 300,000 square feet of retail, restaurant, entertainment and office space. Two-and-a-half levels of parking below the project are completed and can handle the increased crowds the second phase will bring. More formal valet parking will be available off the Rampart Drive entrance.
The building along Rampart Drive is the first to be completed; the final two buildings on the east side are a couple of weeks behind schedule.
All buildings are scheduled to finish by October, includingClark County's first Restoration Hardware store, which will have its own building.
"We plan on turning over the Restoration Hardware building to their corporate team in August," Fickeisen said. "The Restoration Hardware building will offer valet parking in the north end of their building outside and a completely new experience for guests inside."
Tivoli Village's Restoration Hardware retail center is one of the company's largest on the West Coast and will be considered one of their flagship stores nationwide.
"Our goal is to build upon and enhance the unique, one-of-a-kind shopping, dining and experiential center that is found at Tivoli Village," FitzGerald said. "To accomplish this, we are diversifying our retail mix, implementing more service-oriented offerings, increasing our amenities and offering unique events and experiences."
June at Tivoli Village will feature morning group stroller rides for toddlers, live entertainment at View wine bar and live music at La Casa Cigars. Saturday morning group exercise "boot camps" are also popular at the village, as are themed events at retailers.
"Essentially we want Tivoli Village to be an extension of your life," FitzGerald said. "Our brand and experience is inviting and charming; you cannot find this anywhere else in Las Vegas. It is a place that transports you from the usual and then you are drawn to come back over and over again."