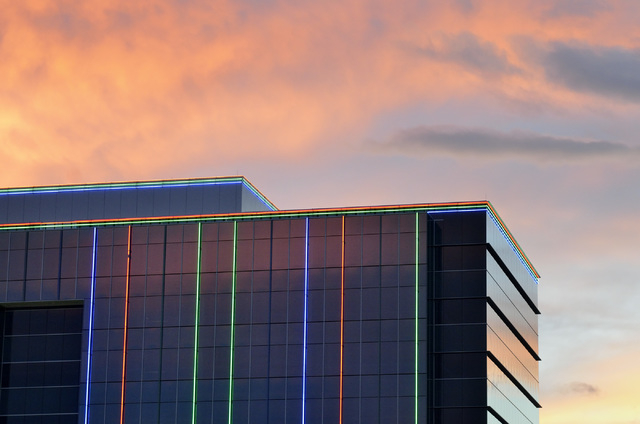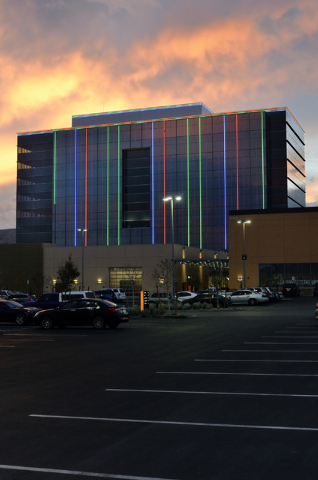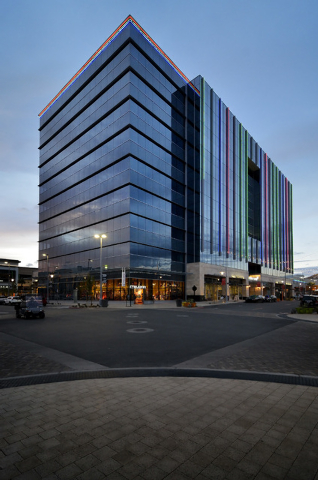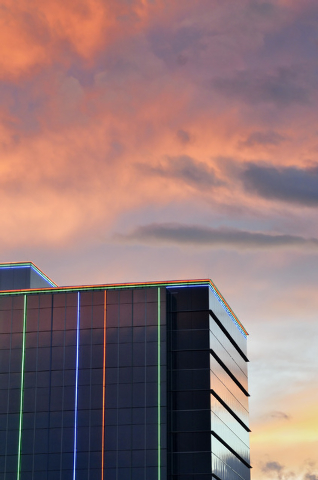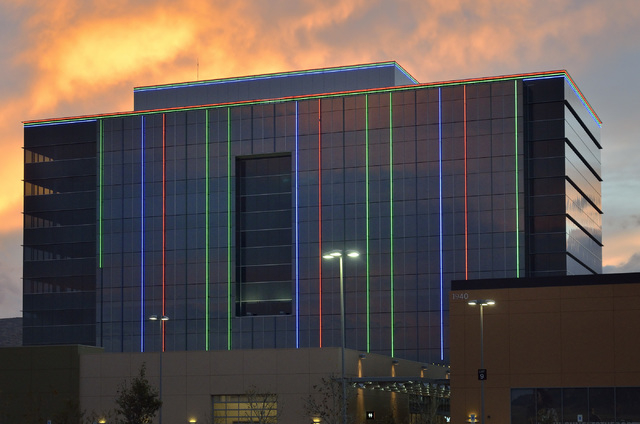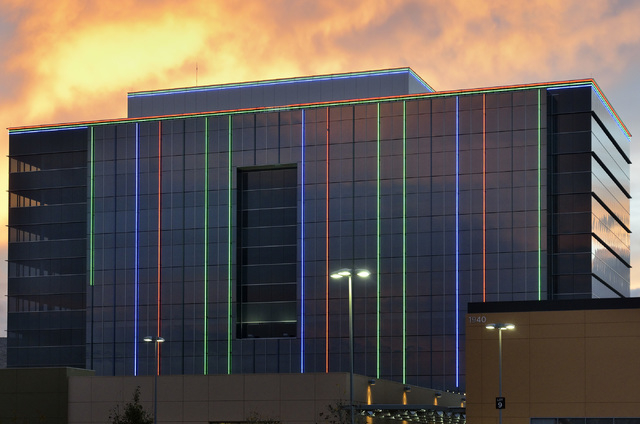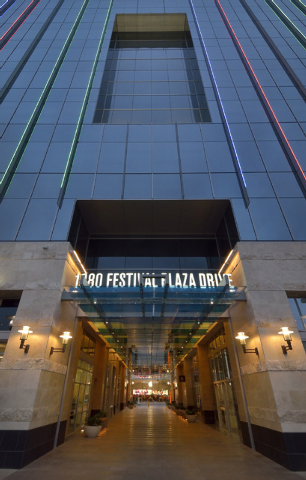 Office space has been one of the sore spots in the Las Vegas real estate market. But commercial real estate firm CBRE-Las Vegas has two reasons to be upbeat — One Summerlin and Westcliff Tower.
The Westcliff Tower, located at 6900 Westcliff Dr., was put on the market a little more than two weeks ago with a $23 million price tag.
"There's a big spectrum in our minds of the type of buyer who will be attracted to this property," said Charles Moore, senior vice president of CBRE-Las Vegas.
The 82,000-square-foot building is 88 percent leased by Bank of America and other tenants including ProNet Group, Inc., Law Offices of Frank J. Toti and Prominent Escrow Services.
According to CBRE First Vice President Marlene Fujita, Bank of America has been a tenant since the building was built in 1991 and has a lease until 2020.
"They're planning to bring more employees to that location," she said.
CBRE is in the midst of marketing the building nationwide through various media outlets and its own database.
Fujita said that it wouldn't be unusual if the Westcliff Tower, which has a current vacancy rate of 12 percent, is bought by a private investor as more and more buyers seek to expand their ownership in the Las Vegas area.
As One Summerlin gears up for an April 1 opening, CBRE-Las Vegas said it's optimistic about the Downtown Summerlin-based office building.
"It's currently 28 percent leased and we have another 28 to 29 percent of perspective leases waiting," said Senior Vice President Randy Broadhead. "We have a high demand for tenants at the multiamenity project."
According to Broadhead, preleasing is usually difficult to do.
"The fact that we have 28 percent preleased shows how great this project really is," he said. "It's hard to prelease a project until it's finished, but this one has been a pretty good marker of success."
Broadhead said the first tenants will move in April 1, including the Howard Hughes Corp., which will occupy the second floor. Larger tenants will follow in June and July.
"Regarding the amount of tenants, we're expecting to have a total in the high 20s or low 30s," he said. "It's a great project and we're happy to be a part of it."