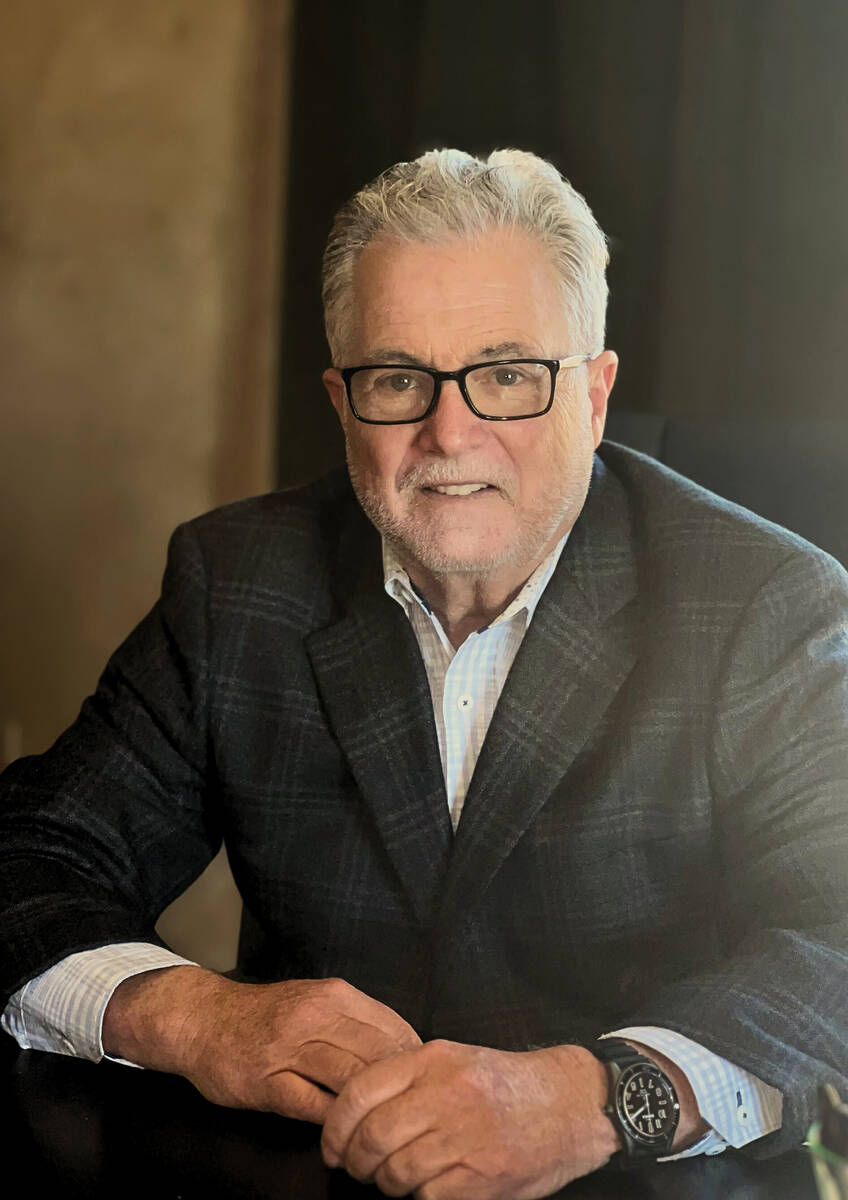 Picerne Real Estate Group was awarded a Nevada Top Workplace honor in 2020 and 2022 and has again been awarded one this year. The company has been in business for 98 years and in Southern Nevada for 35 years. Picerne is a full-service development, design, construction, management and acquisition real estate firm that builds and manages all types of residential communities.
President and CEO David Picerne is a third-generation real estate developer focused on housing.
Having built extensively in New England, Florida and Phoenix, Picerne opened its Nevada office in 1987 and its first Las Vegas community in 1988.
"The company expanded the business from Phoenix into the Las Vegas market in the 1980s because of the opportunities here and the need for apartments and have built in Las Vegas continually since that time," he said.
Picerne Management's philosophy: "Our people are our greatest asset." Its team members are a significant factor in their continued success.
"Our company takes great pride to hire passionate individuals, and people who take great satisfaction in what they achieve in the workplace. This passion and pride has built the foundation for a strong work ethic, sense of belonging and teamwork within the communities.
Our employees provide superior customer service to our valued residents because it is important to them," Picerne said.
The company offers a comprehensive benefits package that includes paid medical, dental and vision insurance, vacation, life insurance and a 401(k) plan with a 50 percent match of up to 6 percent of income. Additionally, the company offers monthly bonuses for some positions and apartment discounts to site employees.
Picerne offers a curated training program for all new and tenured employees. Their University of Picerne (UP) training program empowers every team member to reach new heights of expertise by playing a significant role in the development of their training. Through a set curriculum of online coursework, in-person workshops and hands-on learning experiences, employees attending the training programs acquire valuable knowledge and skills that enhance learning, retention and application. Cross-training is also part of the program for employees to be promoted within the company.
Its dedication to the communities and accreditations shows its commitment to property management excellence. In addition, several of their property managers have served in Apartment Association board of director positions. The staff and management also are focused on government affairs issues that affect the company's business and the residents it serves.
Culture is important, and Picerne brings its employees together during the company's spring picnic and holiday party. Their People at Picerne Wellness committee hosts health and wellness initiatives throughout the year that promote team and individual goals.
Giving back is also essential to Picerne, and the company supports several charities and nonprofits, including Three Square Food Bank, Child Haven and Serving Our Kids. Team members also have participated in the local walks to raise funds for breast cancer and Alzheimer's awareness. The company's philanthropic efforts receive support from both its employees and residents.