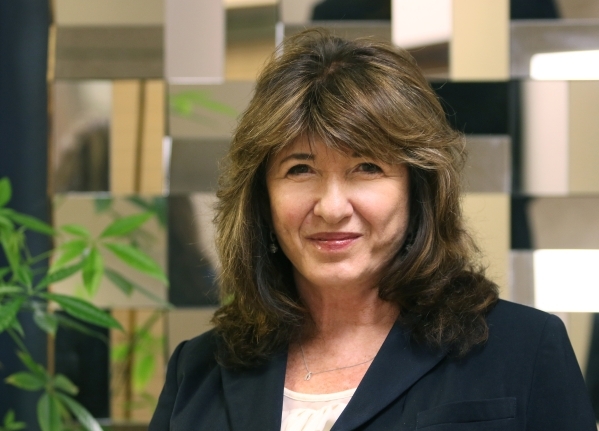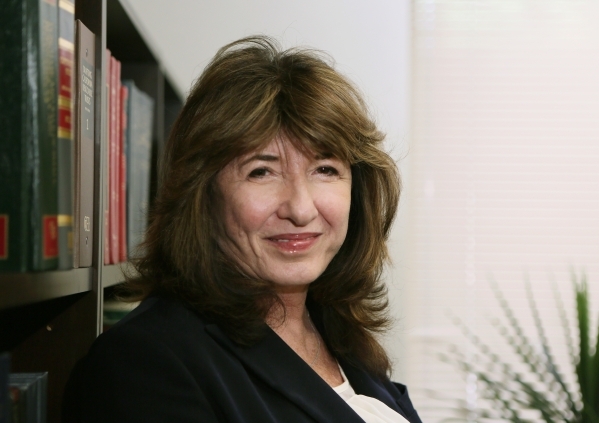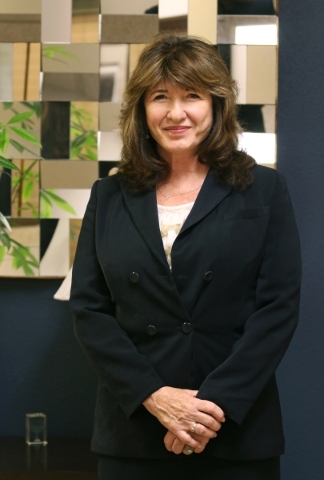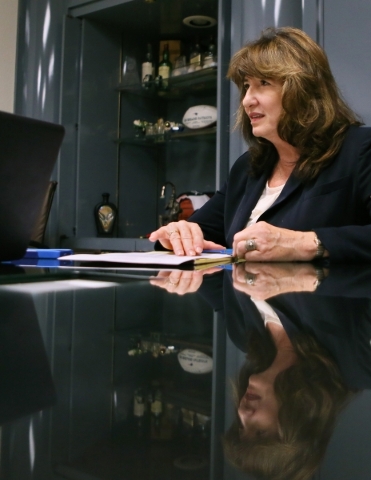 Even with a prescription, smoking marijuana could cost some people their jobs or prevent them from obtaining their dream job — all because the laws on its use are still ambiguous.
Although Nevada may have approved the use of medical marijuana for residents suffering from qualifying medical conditions, employers in the state still have the right to prohibit its use on company property and test prospective employers — even if marijuana is prescribed by a doctor — for use of the substance, according to Deanna Forbush, a partner and senior litigator at Morris Polich & Purdy. She specializes in representing management, employers and businesses in all areas of labor and employment law.
However, a Nevada law passed in 2004 makes it unlawful for an employer to fail or refuse to hire a prospective employee, discharge an employee or discipline an employee because that employee engages in the lawful use of any product outside working hours and off the employer's campus if its use does not adversely affect his ability to perform his job or the safety of other employees.
So marijuana use is legal in Nevada if prescribed by a doctor. However, the federal government still makes it a crime to cultivate, possess or use marijuana for any purpose.
Although all these laws may seem tricky to employers, Forbush can help clarify these seemingly conflicting laws put upon local employers.
"Some employers have continued to discipline employees, and refuse to hire them if marijuana shows up in a drug test, irrespective of whether the employee has a lawful prescription for the use of medical marijuana under the premises that marijuana possession and use is still a crime under federal law," Forbush said. "Of course, there has traditionally been a 'tug of war' between the federal laws and state laws concerning medical marijuana.
"On the one hand, the federal government made it a crime to cultivate, possess, or use marijuana for any purpose. On the other hand, some states like Nevada allow the use of marijuana for medical reasons. Generally, in cases where federal laws and state laws collide, federal law prevails, and users of state-authorized medical marijuana may still be arrested and/or prosecuted."
To further complicate matters, the Colorado Supreme Court ruled that a business can fire an employee for using medical marijuana, even if the employee is off-duty and abiding by state law. Colorado voters approved the use of recreational marijuana in 2013.
"This is a decision that could have far-reaching ramifications in states such as Nevada that have legalized the use of medical marijuana," Forbush said. "The Colorado justices said that employees can still be fired because marijuana remains illegal in the eyes of the federal government, making this case a high-profile example of the sharp divide between state laws and the federal law.
"This chasm affects nearly two dozen states that allow legal medical marijuana, as well as a growing effort across the country to legalize recreational marijuana, following in the footsteps of Colorado and other states," she added.
These changes in the law concerning the use of marijuana may keep Forbush busy. She's made a career out of protecting employers, which seems a bit odd for Forbush, who came from a blue-collar family and went to law school wanting to protect the rights of workers.
Her opinions changed after she became disenchanted with organized labor while working her first job with Markowitz & Richman in Philadelphia. She later moved to Las Vegas to work as in-house counsel for the Frontier Hotel, which was in the midst of a strike that lasted six years.
"It was my view that management was the one that created the jobs, provided jobs and stimulated the economy," she said. "In my eyes, they were the ones being taken advantage of by organized labor. I decided then that it would be more interesting and fulfilling work for me to represent management.
"Organized labor used coercive tactics rather than just protecting employees rights and focusing on employee representation. They were very political, coercive organizations that misused their power."
Although she may not be a fan of the organized labor, Forbush is proactive in making sure there is a relationship between management and employees to mitigate any problems, said Robin Yturiaga, executive director of human resources for Ahern Rentals.
"I've worked with her for many years and many different companies," Yturiaga said. "We've worked together to manage day-to-day employment matters in the company. Her philosophy is to put strong but fair policies in place and make sure they are uniformly implemented. … She's a valuable member for any employer to have on the team."
Besides medical marijuana, there are several other high-profile issues that could affect employers in Nevada.
Raising the minimum wage across the country is a campaign issue in the 2016 presidential race. Some are asking for a $15 an hour minimum wage, some think it's fine just where it is, and others are seeking a happy medium on the issue.
In Nevada, the minimum wage is $8.25 an hour if no insurance is provided to employers and $7.25 an hour if employers offer qualified insurance coverage to its employees, Forbush said. The rates could be changed based on a law that requires the statewide minimum wage to be adjusted by the amount of increases in the federal minimum wage over $5.15 an hour, or, if greater, the cumulative increase in the cost of living.
The Nevada Legislature tried to increase it to $9 an hour for workers with employers who don't offer health insurance. The bill, which was initially approved by a voice vote, failed on a roll-call vote.
"This is always going to be an issue because organized labor will be pushing for a higher minimum wage and management will always be resistant," Forbush said. "Raising the minimum wage results in diminution in number of jobs that are available, it actually causes job loss."
The state has also redefined independent contractors to make it harder to qualify as one. The new law requires employers to treat independent contractors as employees. This law is designed to place employees under the Fair Labor Standards Act to qualify for workman's compensation, paid minimum wage, paid overtime, employer assistance in payment of the payroll tax and other benefits.
"In the Department of Labor's view, its issuance of its new regulations will narrow the definition of 'independent contractor,' thereby making most workers 'employees' under the FLSA," Forbush said. "This is done by de-emphasizing the degree to which a business controls an individual's work, and focusing instead on whether the business is 'able' to control the individual's work, and whether the worker is economically dependent on the employer or is actually in business for himself or herself. …
"The (Labor Department) is undoubtedly motivated by its view that the misclassification of workers — as independent contractor rather than employee — also results in substantial losses to the federal and state governments in the form of lower tax revenue, as well as to the state unemployment insurance and workers' compensation funds."