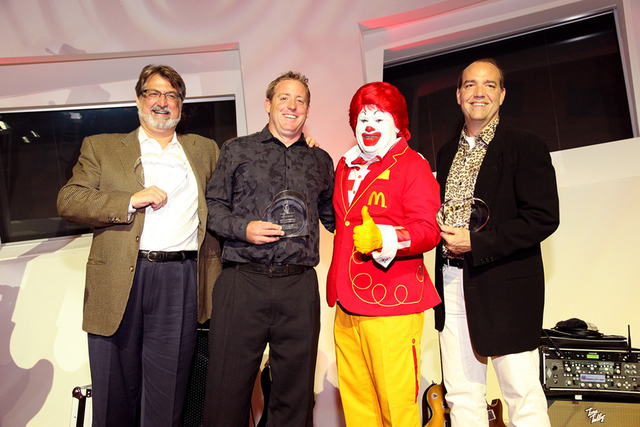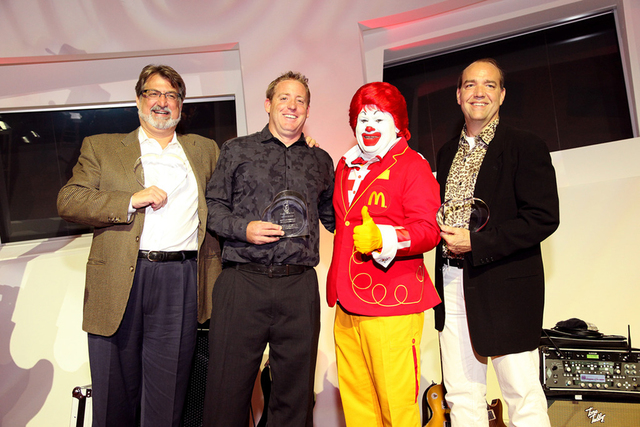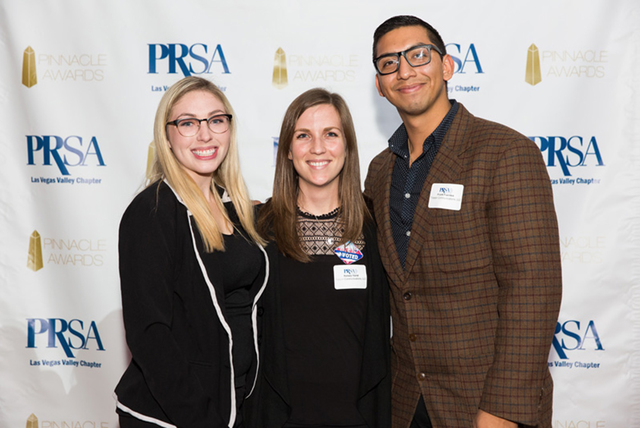 Nine local small business CEOs graduated Nov. 10 from the Nevada Small Business Administration's Emerging Leaders Program at an event at MEET Events Center in Las Vegas. It was the second successful year in Nevada for the Emerging Leaders Program, an intensive nine-month strategic business training for CEOs to grow their companies exponentially in three years. The event included local congressional representatives and alumni from the previous year, who helped recognize each new graduate CEO's dedication to community and leadership development. The 2016 graduating businesses are Arcpoint, Desert Custom Publishing, Hightower Trucking Inc., Illusion Projects Inc., Integrity Partners Inc., Laughing Hyena Records, Menu Pros, Premiere Audio/Video Integration and See Us Now Staffing. The program runs from March through October, with 10 to 18 applicant entrepreneurs selected annually. The course provides expert training in leadership, finance, sales and marketing, government contracting and human resources.
trustees named to Nevada State College Foundation
As it seeks to leverage and manage its comprehensive and successful fundraising campaign, the Nevada State College Foundation has named seven new trustees. The new trustees are: Alfredo T. Alonso, principal, Lewis Roca Rothgerber Christie, Reno; Tim Brooks, owner and general manager, Emerald Island Casino, Las Vegas; Thomas O. Cordy, founder and president, Global Nutritionals, Las Vegas and Atlanta; Elaine A. Hodgson, president and CEO, Incredible Technologies, Las Vegas and Vernon Hills, Ill.; Daline Januik, executive vice president and regional president, Bank of Nevada, Henderson; Marilyn Jentzen, principal, Innovative Impact Consulting, Las Vegas; and Charles R. Rinehart, retired chairman and CEO, H.F. Ahmanson, and former CEO, Avco Financial Services, Las Vegas and Irvine, Calif. All Nevada State College Foundation trustees undergo a rigorous nomination, interview and election process. They serve on a volunteer basis, representing the foundation and the college at events throughout the community.
Fresh off a $17 million campaign to boost the college's facility expansion, scholarships and academic programs, the foundation is in the midst of a $2 million effort to collect scholarship funds. It also has its sights set on another major campaign to fund construction of a new School of Education building.
Republic Services honored with Groundbreaker Award
Republic Services has announced that the Las Vegas Metro Chamber of Commerce has recognized its Southern Nevada Recycling Center with the Groundbreaker Award. The award was presented at the Chamber's annual Business Excellence Awards luncheon at the MGM Grand. The award celebrates local organizations and individuals that are leading the way in today's economy, redefining how to do business responsibly, giving back to the community and fostering sustainability with methods for growing and enriching business. The recycling center began full operations in December 2015. It is the largest residential recycling center in North America, with the capability of processing 2 million pounds of recyclable material per day, or 70 tons per hour.
Ronald McDonald House Charities honors Bret Loughridge at gala
Bret Loughridge, vice president of operations at SR Construction, was honored with the House Hero Award at the 18th Annual "Rock the House" Gala hosted by the Ronald McDonald House Charities. Loughridge has volunteered his time and expertise to the Ronald McDonald House for the past four years. He has worked on numerous projects, including the construction of Las Vegas' first and only Ronald McDonald Family Room. The family room is at Sunrise Children's Hospital.
Firm receives awards from Public Relations Society of America
Trosper Communications LLC accepted eight awards at the 20th annual Pinnacle Awards hosted by the Public Relations Society of America, Las Vegas Valley Chapter. Pinnacle Awards were received for SR Construction (Media Relations); Professional Fire Fighters of Nevada (Newsletter); Foundation Assisting Seniors (Brochure) and Tronox (Publication). Awards of Excellence were received for Las Vegas Firefighters Local 1285 (Social Media); Las Vegas and Henderson Fire Fighters "Check Your Seats in the Heat" (Press Conference) and "Check Your Seats in the Heat" and "Safe Pools Rule!" (Public Service Announcement). An Award of Merit was received for the Las Vegas and Henderson Fire Fighters outreach campaign "Check Your Seats in the Heat." (Community Relations).
The Las Vegas Valley Chapter's Pinnacle Awards recognize the best public relations programs, tools and professionals in Southern Nevada, Northern Arizona and Southern Utah. The Pinnacle Awards are judged by out-of-market, accredited members of PRSA and are open to chapter members and nonmembers alike.