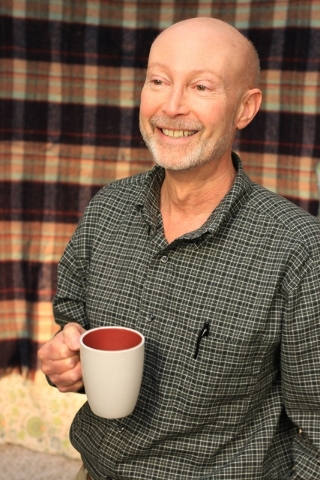 Imagine Communications, a Henderson marketing and communications firm, has intensified its book publishing efforts.
It's a natural step to fill a void in the market, said Brian Rouff, an author himself and an Imagine Communications managing partner. But it's not a typical spot for a marketing and communications firm.
"It's hard," Rouff said. "We love it, and there are a lot of local authors who are very deserving of having their work reach the public. But, the publishing industry is contracting at an alarming rate. There are fewer and fewer traditional options."
Stephens Media's exit of book publishing a few years ago created a void, he said.
"We had a very good relationship with Stephens; we collaborated on a number of publishing opportunities with them. When they went away, it really was the last traditional publishing option. Sure, you've got a couple other publishers here in town at the moment — Huntington Press for example, but they specialize in gambling publications. Nothing wrong with that but it's a very limited niche. So, it really dried up the market for local authors."
Imagine has signaled it was staying in the publishing business and was looking for books.
"It's a relatively small community, and so if your able to do some good work for one or two local writers, the word gets out very quickly," Rouff said. "Word of mouth is our best marketing tool when it comes to that. And our other best marketing tool is a quality product. Our goal is to have the physical product be as good if not better than anything coming out of traditional publishing houses."
Achieving that level of quality is labor-intensive. Every aspect – from cover design to the last comma in the text — undergoes multiple professional edits before it goes out the door.
But Imagine is willing to work with a concept that doesn't need all the services the firm can provide.
"We can ghostwrite a book for somebody that has a great idea or wants to do a memoir," Rouff said. "Or, we can just provide one service. We're happy if they just need an edit, or if they just need a cover design, or whatever it might be. Or, maybe they've got a book and need somebody that knows how to do public relations in the book world, especially launches and appearances. We're very in tune with the publishing community."
But Imagine Communications' core remains in marketing.
"We are a full-service marketing and communications firm. We do offer the traditional services such as graphic design, logo development, branding, and those types of things. We also have a really good (public relations) department. I would say one of our real advantages is content creation.
"We're very good writers around here and I think that separates us from a lot of other companies because that's the one constant in marketing and communications is you've got to have the content, and you've got to be able to relay it in a message that connects with people. That's the one connecting thread that runs across all our offerings."
Rouff opened his first marketing firm in 1989 and merged into Imagine in 2003. He became managing partner in 2008.